From Culture to Nature: 10 Things to Do in Colombia
Robbie Burness
Posted on 26th Apr 2023
Colombia is a country of incredible diversity, from its lush jungles and towering mountains to its vibrant cities and stunning coastline. If you're planning a trip to Colombia, you'll find no shortage of amazing things to see and do. In this guide, we'll take a closer look at the top 10 things to do in Colombia, showcasing the country's most exciting destinations, attractions and activities.
Whether you're a culture vulture, an adventure seeker or simply looking to unwind and relax, Colombia has something for everyone. From the charming colonial city of Cartagena to the rugged peaks of the Andes, the coffee plantations of the Zona Cafetera to the pristine beaches of San Andrés, you'll discover a wealth of experiences that will leave you with unforgettable memories.
So pack your bags, grab your camera and get ready to explore the best that Colombia has to offer.
10 Things To Do in Colombia
Discover the Walled City of Cartagena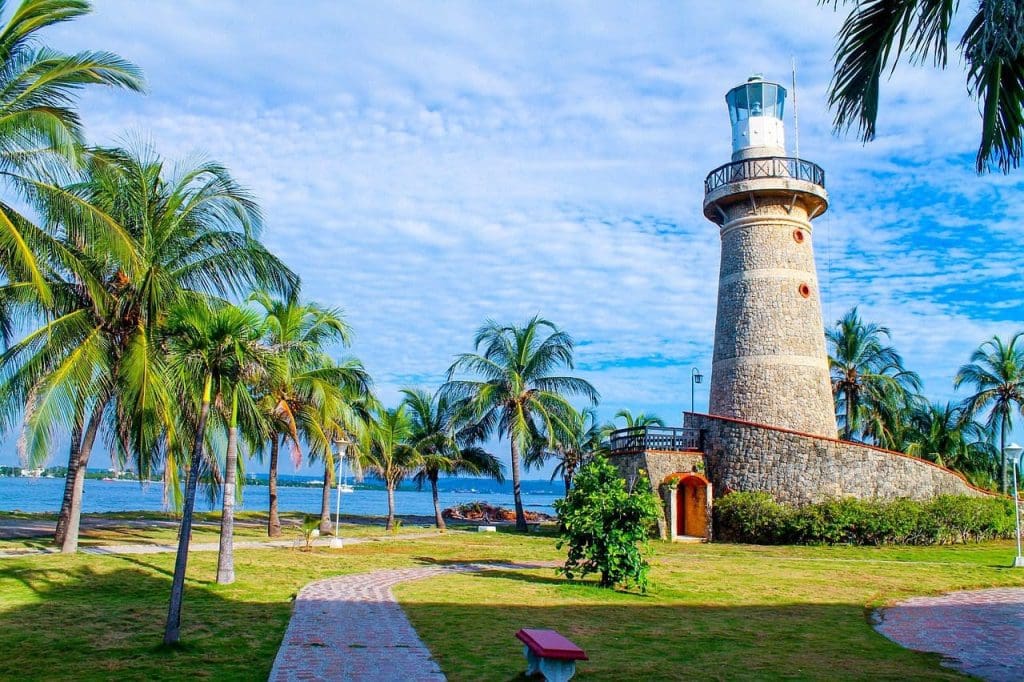 Located on Colombia's Caribbean coast, Cartagena is a beautiful colonial city that is rich in history, culture and charm. One of its most famous landmarks is the walled city, a Unesco World Heritage Site that is home to colourful buildings, narrow streets and stunning plazas. Take a stroll through the streets, visit the San Felipe Castle, and enjoy the local cuisine in one of the many restaurants.
Wander through Bogotá's La Candelaria
As the capital city of Colombia, Bogotá has a lot to offer. La Candelaria is the heart of the historic district and home to many of the city's most important landmarks, including the Plaza de Bolivar and the Gold Museum. Stroll through the neighbourhood's colonial-era streets, admire the street art and soak up the vibrant atmosphere.
Trek to the Lost City
Located in the Sierra Nevada mountains, the Lost City is an ancient indigenous city that was only rediscovered in the 1970s. The trek to the Lost City is a challenging but rewarding multi-day hike through lush jungle terrain, crossing rivers and passing indigenous villages along the way. The destination is a stunning set of ruins that dates back over 1,000 years, providing a glimpse into the country's pre-Columbian history.
Explore Medellín's Comuna 13
Once considered one of the most dangerous neighbourhoods in Medellín, Comuna 13 has undergone a remarkable transformation in recent years. Today, it is a vibrant community that is home to stunning street art, colourful murals and bustling markets. Take a walking tour of the neighbourhood to learn about its history and see its many attractions.
Go Whale Watching in the Pacific
If you're visiting Colombia between July and November, don't miss the opportunity to go whale watching off the Pacific coast. Humpback whales migrate to the warm waters of Colombia's coast to mate and give birth, providing a breathtaking sight for visitors. Take a boat tour and witness these majestic creatures up close.
Visit the Coffee Triangle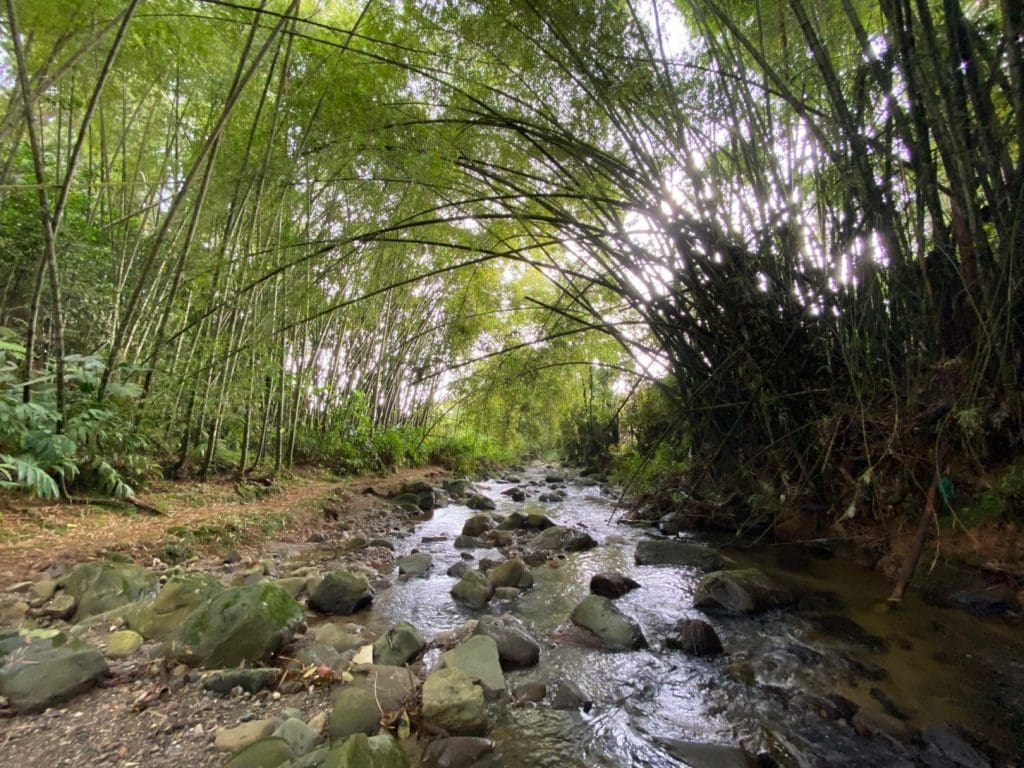 Colombia is known for its high-quality coffee, and the Coffee Triangle is the heart of the country's coffee production. The region is home to quaint towns, traditional fincas and stunning mountain scenery. Take a tour of a coffee plantation, sample the local brew and immerse yourself in the local culture.
Soak in the Mud Baths of Volcán del Totumo
Located near the city of Cartagena, Volcán del Totumo is a natural volcano that is filled with mineral-rich mud. Visitors can climb up the side of the volcano and then take a dip in the mud, said to have therapeutic properties for the skin and body. Afterward, you can rinse off in a nearby lagoon.
Dive in San Andrés and Providencia
Colombia's Caribbean islands of San Andrés and Providencia are renowned for their crystal-clear waters and stunning coral reefs. Snorkelling and scuba diving are popular activities here, allowing visitors to see colourful sea creatures up close. There are also plenty of opportunities for beach relaxation and water sports.
Discover the Tatacoa Desert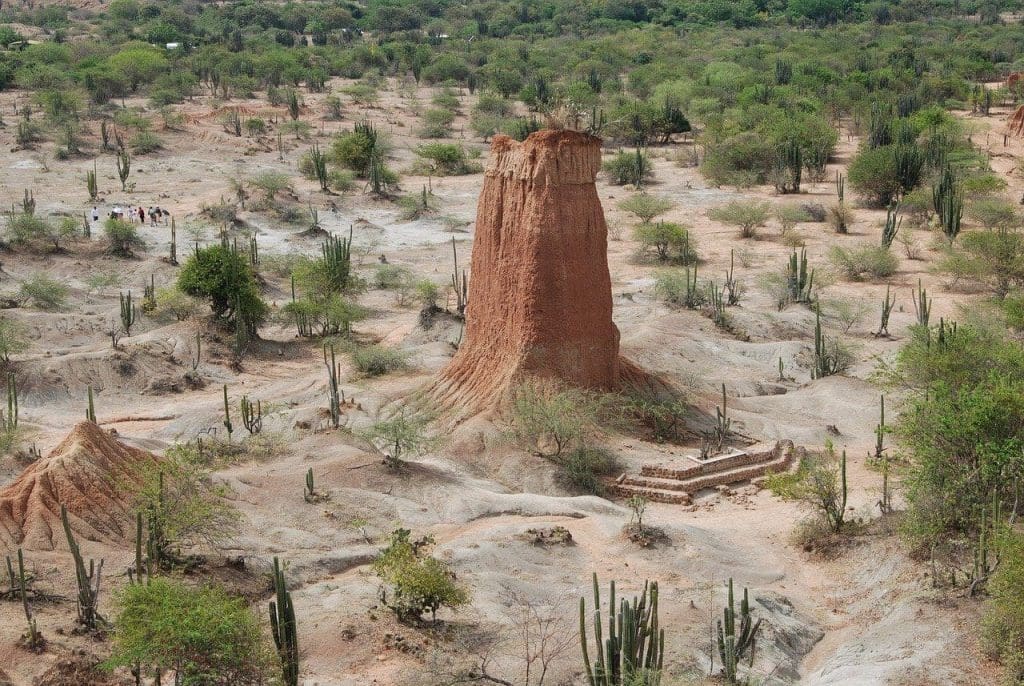 Located in central Colombia, the Tatacoa Desert is a unique landscape of towering rock formations, deep canyons and stunning sunsets. Visitors can explore the desert on foot or by bike, taking in the otherworldly scenery and spotting the many species of wildlife that call this region home.
Enjoy the Nightlife of Cali
Known as the salsa capital of the world, Cali is a vibrant city that comes alive at night. The city is filled with salsa clubs and dance halls where locals and tourists alike come to dance the night away. Visit a salsa bar to hear live music, take a dance lesson or just watch the experts in action. Don't miss the Feria de Cali, a week-long celebration of salsa that takes place every December.
Colombia is a country of vibrant culture, stunning landscapes and warm, welcoming people and wonderful festivals. Whether you're looking to explore ancient ruins, soak up the sun on a Caribbean beach, or dance the night away to the rhythms of salsa, there's something for everyone in this beautiful South American nation. So pack your bags, brush up on your Spanish, and get ready for an adventure of a lifetime.
---
Things to Do in Colombia
For more information on places to visit in Colombia, go to: https://colombia.travel/en.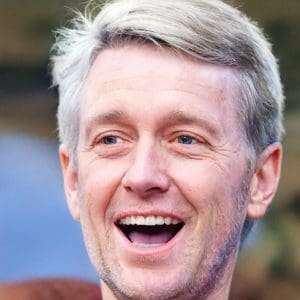 Robbie Burness
Robbie gave up his sedentary London office existence when he turned 40 to explore the world and now is living the dream as a digital nomad.