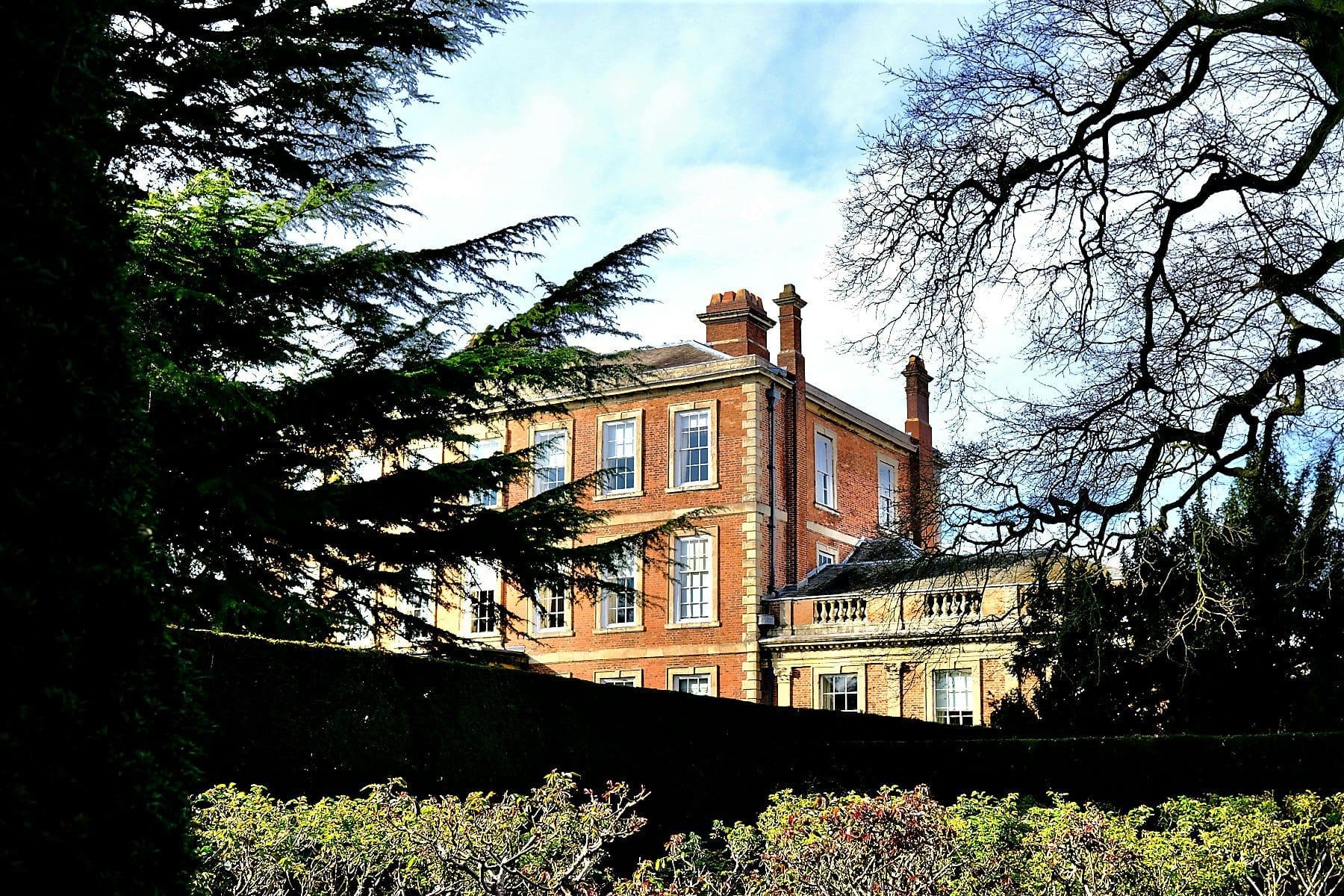 Middlethorpe Hall & Spa Review
Neil Hennessy-Vass
Posted on 6th Apr 2023
Neil Hennessy-Vass visits Middlethorpe Hall and Spa near York, and enjoys the elegant proficiency.
Middlethorpe Hall and Spa is an elegant building with a large simple garden where deer roam freely. As my mother might have said, it has 'good prospects' by that she would have meant it looks hopeful, let's try it out'.
Built from 1699 to 1701 this William and Mary beauty, just outside the historic city of York, has an air of sophistication that is sometimes absent in some of today's hotel offerings. Here the linen is crisp, the staff attentive, toiletries are by Penhaligon and plentiful, and coming from London's overpopulated environs there is an abundance of space in which to lounge around. This is exactly what a good country house hotel should be; elegant proficient.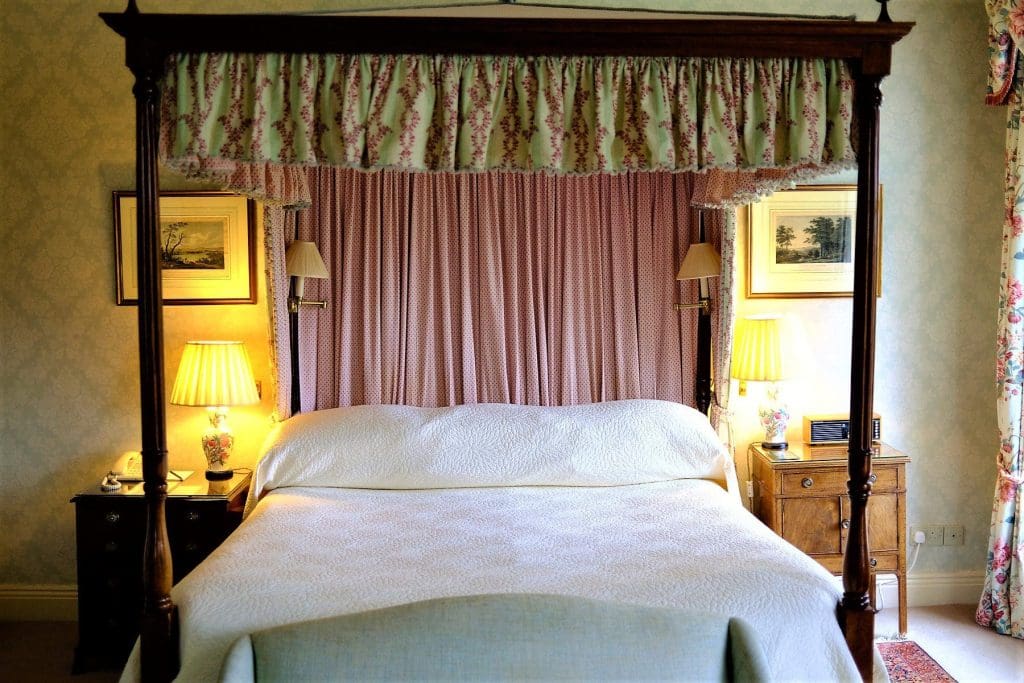 My four-postered bedroom was simply vast, with three enormous sash windows looking onto the verdant grass pastures offering perfect grazing for the deer. The main lounge is impressive with plenty of seating, light, height and, if it takes your fancy, a perfect place for afternoon tea, but more on that later. The hotel is a cornucopia of antique furniture, well chosen quality pieces beautify every room. There's a real fire in the reception hall, oil paintings on every wall and a general feeling of understated old money luxury.
Middlethorpe Hall Restaurant
Head chef Ashley Binder certainly has strong command of the refined food offering. Starting much lower down the ranks he quickly moved up showing his mettle and became head chef seven years ago. The restaurant has been voted best in Yorkshire twice under his tenure.
Breakfasts offer wider than expected treats, as well as a full 'Yorkshire' which includes that most elusive of simple components expertly fried bread as well as sausages, mushrooms, good local bacon, and black sausage, which I enjoyed. There is also smashed avocado on sourdough with poached eggs, alas I wasn't there long enough to try the chorizo scrambled eggs, but I bet they would have been a triumph too.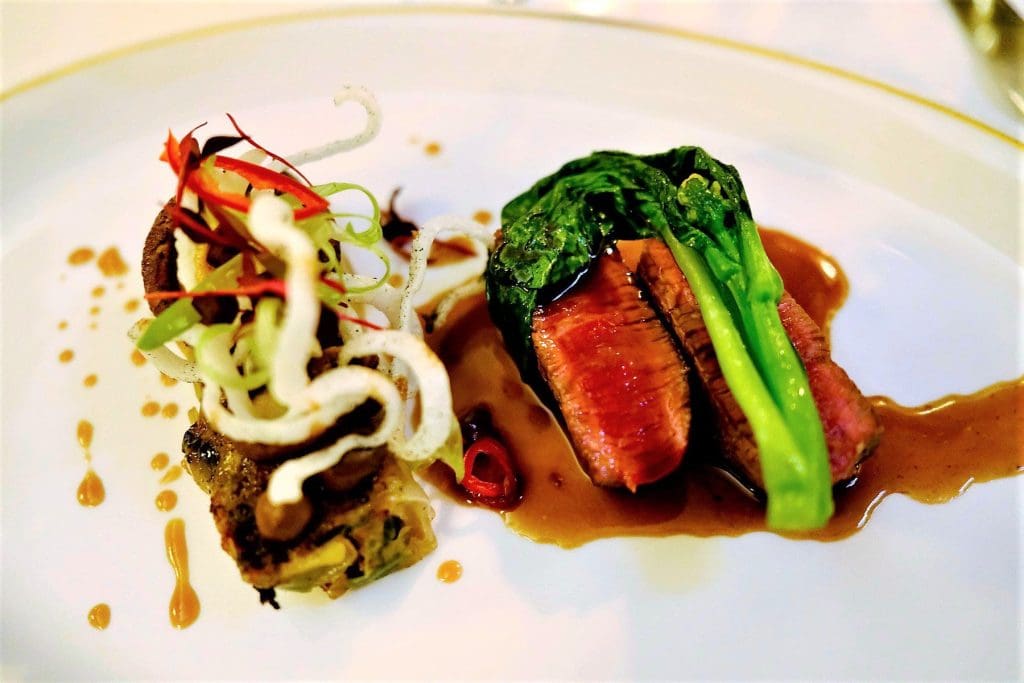 Dinner here is an event; smart clothes, subdued lighting and excellent food are all de rigueur. The aged fillet of beef, teriyaki and rice paper was excellent. The pea velouté was the perfect lighter choice as a starter, a small ball of arancini flavoured with truffle hit the spot perfectly. Desserts are traditional here, think chocolate tart, Yorkshire rhubarb (which they grow in their kitchen garden) and ice cream. But I opted for a continuation of savoury in the form of four British cheeses with a homemade chutney, biscuits and grapes. The two AA Rosettes it holds are justly in place and deserve to stay. The wine list is educated and long.
Middlethorpe Hall Spa, and York
If you want to be pampered, then that's catered for too. In the grounds just next to the hall sit two adjoined listed Edwardian cottages that make up the spa. There's an exhaustive list of treatments for both men and women and an indoor pool. For under £200 you can lose a whole day with a programme of indulgences of your choice as well as individual options for those with less time on their hands.
Rested and revived with the invigorating country air I took the opportunity to do a little exploring of my local environs. Yorkshire is a fine and handsome county that deserves a closer look. There's plenty to do, a plethora of museums, walks a plenty, grand historic houses like Castle Howard, Harewood House, Nunnington Hall, historic railways and some very famous film locations and of course York Minster.
The city centre is a wanderer's delight, I strolled around the cobbled streets that lie inside the old boundary walls and came across so many interesting shops, art galleries and restaurants. One gem of a place I went to was a vintage shop called Gate 56 on Goodramgate in the centre of the city. A fantastic little shop packed with lots of quality and interesting items. I picked up a complete set of French Regency chess pieces for less than £20. There's the famous Shambles and many other very quaint historic quarters to explore.
Middlethorpe Hall Afternoon Tea
Back at Middlethorpe after walking around for hours I thought the best restorative approach would be a full-on afternoon tea. I soon discovered this was the right decision. The superb cheese savoury sandwiches get a special mention as do the hearty scones followed by small patisserie offerings of goodness. The tea choices were spot on too, Oolong/Lapsang Souchong anyone?
As I sat replete, looking into the garden as the day faded imagining the deer nestling down for the night, I thought to myself I really could get used to this level of elegant proficiency.
---
Middlethorpe Hall York
Bishopthorpe Road, York, YO23 2GB
T: 01904 641241
Neil Hennessy-Vass
With careers encompassing broadcasting, photography and food the next adventure for Neil was to take up travel writing. His natural curiosity has meant the last 10 years have been spent trotting around the globe writing about and photographing all he experiences. Never happier than ordering a rare Bourbon in some far-flung bar while checking to see his passport isn't out of date, preferring to take the path less trodden even if it takes a little longer. Neil is an award-winning journalist and photographer who lives in London, France and on things that move.