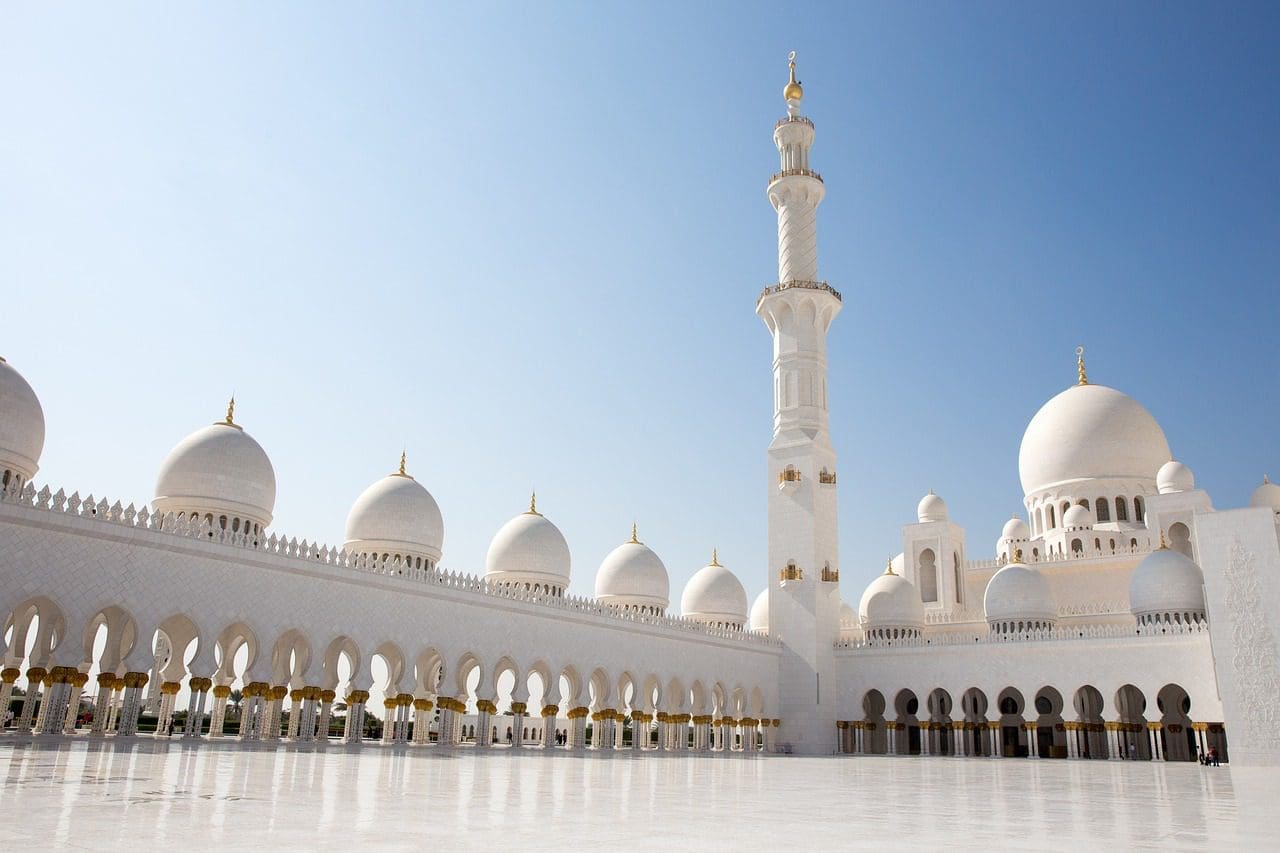 The 6 Best Places to Visit in Abu Dhabi
Travel Begins at 40 Editor
Posted on 25th Apr 2023
Discover a city that seamlessly blends the ancient with the modern, the traditional with the innovative, and the serene with the thrilling. As the capital of the United Arab Emirates (UAE), Abu Dhabi offers travelers a unique experience that is both cosmopolitan and steeped in history.
From awe-inspiring landmarks to exhilarating theme parks, Abu Dhabi has everything you need for the ultimate vacation.
Read on to learn about the six best places to visit in this wonderful city.
1.   Warner Bros. World
Warner Bros. World Abu Dhabi is one of the most popular theme parks in Abu Dhabi, and for good reason. This exciting Yas Island attraction features a range of thrilling rides and attractions based on beloved Warner Bros. characters, including Batman, Superman, and Bugs Bunny.
As soon as you step through the gates of this family-friendly theme park, you'll be transported into a world of adventure and excitement. Take a spin on the Riddler Revolution, soar through the sky on the Jetsons Cosmic Orbiter, or race through Gotham City on the Batman: Knight Flight.
Warner Bros. World also features live entertainment, interactive attractions, and plenty of opportunities to meet your favorite characters. You can even book ahead of your visit or reserve a spot for birthday parties and other special occasions.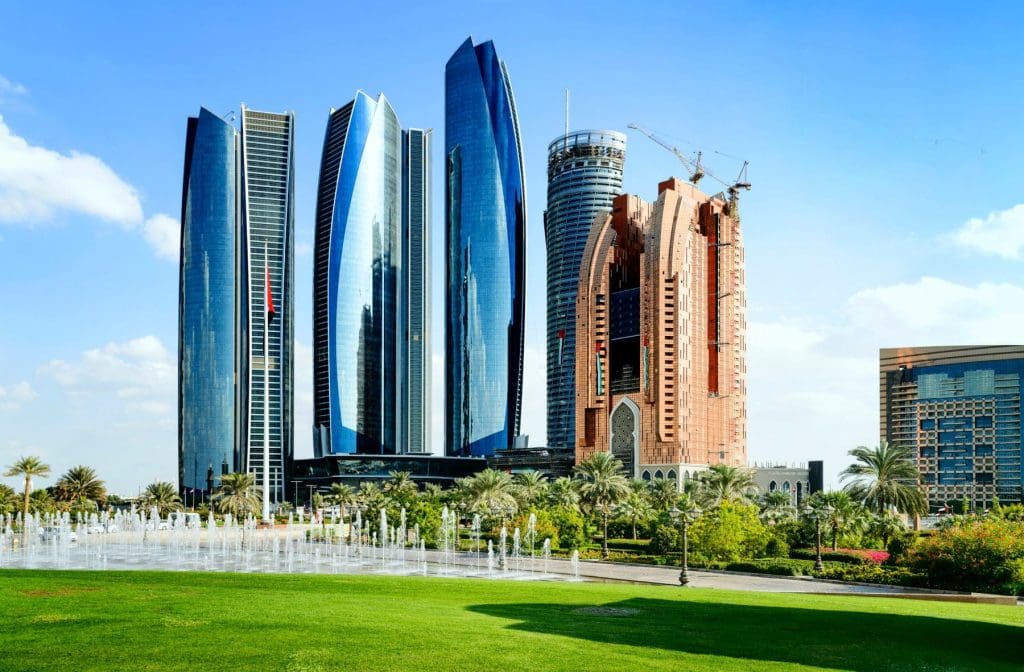 2.   Ferrari World
Rev up your engines and experience the thrill of speed and luxury at Ferrari World Abu Dhabi. Whether you're a fan of fast cars, thrilling rides, or just looking for a day of fun and excitement, this theme park will surely have something for you.
Prepare for the most exhilarating ride at Ferrari World Abu Dhabi, the home of Formula Rossa—the world's fastest roller coaster. This family-friendly theme park on Yas Island offers a range of exciting rides and attractions that cater to all ages and interests.
Race against friends and family on the Fiorano GT Challenge, a heart-pumping ride that lets you test your driving skills on a twisting, turning track. Or, if you're looking for an adrenaline-fueled adventure, strap into the Formula Rossa and experience the thrill of reaching 149 miles per hour in less than five seconds.
For a different kind of excitement, head to the Karting Academy, where you can put your driving skills to the test on an exhilarating indoor go-karting track.
Feeling brave? Take a ride on the Turbo Track—a high-speed roller coaster that will take you on a twisting, turning journey through the park's iconic red roof.
So, buckle up and have a day of fun and excitement at Ferrari World.
3.   Yas Waterworld
Looking for a way to cool off amidst the Abu Dhabi heat? Get your water park tickets online and have fun at Yas Waterworld.
This family-friendly attraction on Yas Island offers a range of thrilling rides and slides, as well as opportunities to relax and soak up the sun.
Yas Waterworld has something for everyone, from the world's largest surfable sheet wave to the adrenaline-pumping Bandit Bomber.
You can splash around in the wave pool, ride down the waterslides, or take a lazy river ride through the park. And if you're feeling particularly adventurous, queue up for Liwa Loop – a high-speed slide that takes you through a vertical loop.
Besides the rides and slides, you can also take a dip in the park's unique Pearl Diving Experience. So pack your swimsuit and have a fun day in the sun at this amazing water park.
4.   SeaWorld
Get ready to dive into the world's largest aquarium at SeaWorld Abu Dhabi, the newest and most exciting new attraction in Abu Dhabi. Located on Yas Island, this attraction promises to be a must-visit destination for anyone traveling to the UAE capital.
Visit the SeaWorld aquarium in the UAE and witness the vast marine life, from majestic sharks and graceful rays to playful dolphins and sea turtles. See the creatures up close through the 20-meter-tall vertical window at Endless Vista, take part in interactive encounters featuring sea lions at Rocky Point, or watch immersive 360-degree presentations at One Ocean.
5.   Qasr Al Watan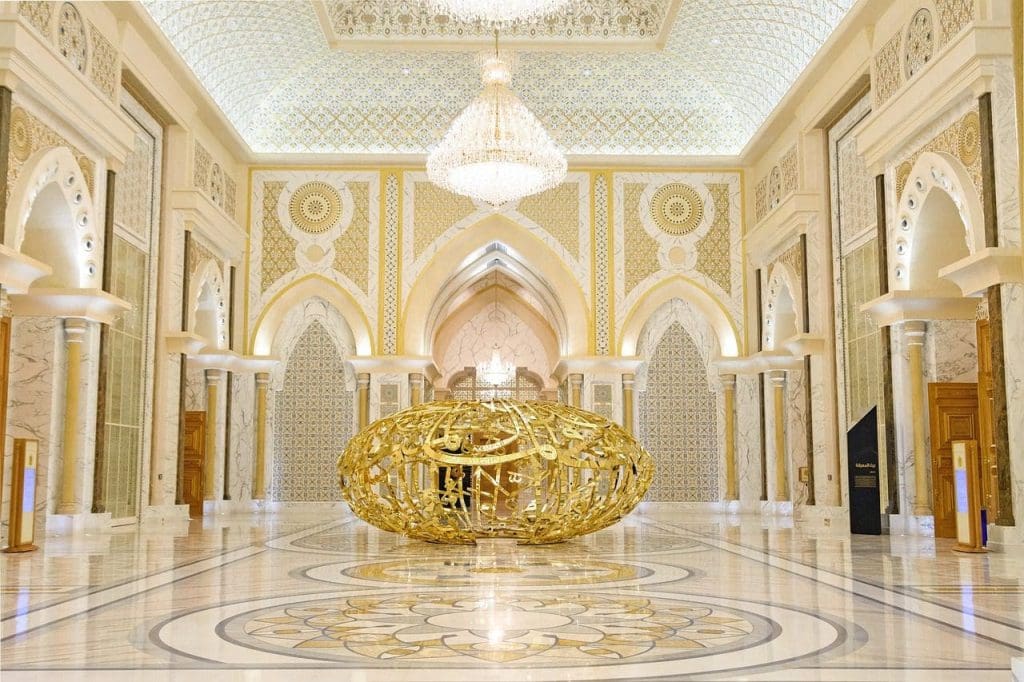 Want to get a glimpse of the history and culture of the UAE? Then be sure to include Qasr Al Watan in your Abu Dhabi itinerary. This stunning palace is a cultural landmark that allows visitors to explore the rich Emirati heritage and learn about the government's role in shaping its future.
Qasr Al Watan, which means "Palace of the Nation" in Arabic, features awe-inspiring architecture and intricate design details as intricate as the country's culture. Visitors can explore the palace's many rooms and halls, admire the beautiful gardens and fountains, and participate in interactive exhibits and experiences.
A visit to Qasr Al Watan won't be complete without witnessing the various collections on display, including rare manuscripts, historical artifacts, and artwork. You can also take the guided palace tour to learn more about its history and significance or watch the Palace in Motion show that begins at sunset.
'Sound interesting? Reserve your spot online by making a Qasr Al Watan palace booking in the UAE, and look forward to a great time at this stunning destination.
6.   CLYMB
CLYMB offers two main experiences: indoor skydiving and wall climbing.
Experience the thrill of freefall without ever leaving the ground. At CLYMB, you can take flight in a state-of-the-art wind tunnel that simulates the exhilarating sensation of skydiving. With high-powered fans that create a powerful updraft, you'll soar through the air and feel the rush of the wind in your hair.
If you're up for a different challenge, you can also try the climbing experience, which features The SUMMYT – the tallest indoor climbing wall in the world.
But CLYMB isn't just about thrills; it's also a great place to have fun with friends and family. Here, you can engage in team-building exercises, celebrate a special occasion, or enjoy a day out with the people you love.
With various packages and options available, you'll surely find something for you at CLYMB Abu Dhabi.
Be Where Tradition Meets Innovation
Abu Dhabi is a city that seamlessly blends tradition and innovation and offers visitors a wealth of exciting experiences. If you time your visit right, you may even have the opportunity to geek out at the Middle East Film and Comic Con (MEFCC), the ultimate pop culture event in the UAE.
This three-day event features everything from celebrity meet-and-greets to interactive exhibits and displays and plenty of opportunities to connect with other fans and share your love of all things pop culture.
So, why wait?
Book your trip to Abu Dhabi today and embark on the adventure of a lifetime.
Travel Begins at 40 Editor
Travel articles, news, special offers, festivals and events from the Travel Begins at 40 Editorial team and our global network of travel industry contributors.