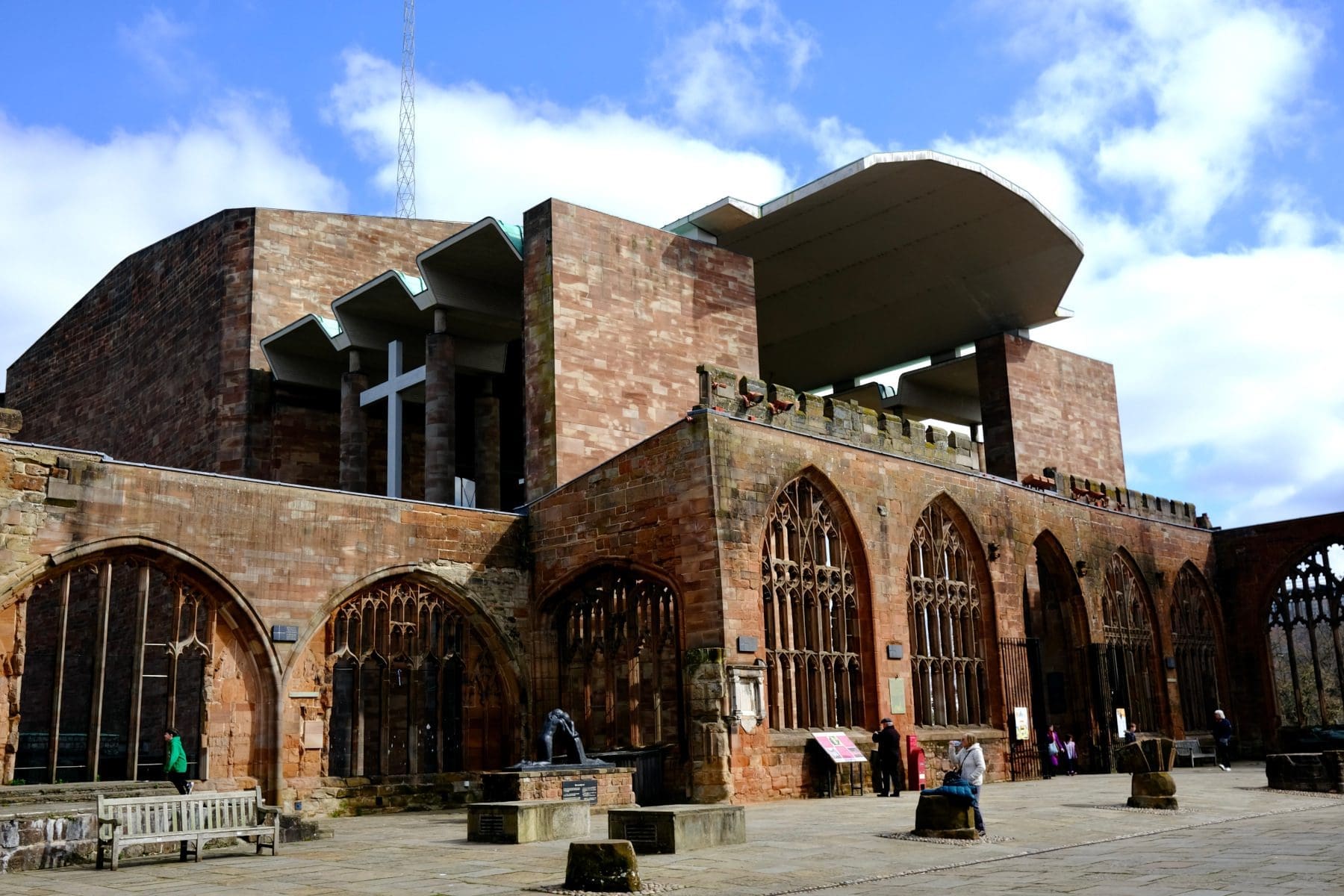 This Fragile Earth: Coventry Cathedral
Neil Hennessy-Vass
Posted on 12th Apr 2023
Neil Hennessy-Vass visits This Fragile Earth, an exhibition at Coventry Cathedral that examines how pioneer Scottish Artists anticipated the climate crisis.
I'm not sure there could be a better backdrop to This Fragile Earth curated by the Fleming Collection. Coventry Cathedral was designed by renown modernist Scottish architect Sir Basil Spence, opening in 1962. Emerging from the ashes of the Coventry blitz it epitomised the future of design, minimalism and specially commissioned art it is considered one of Britain's greatest twentieth century buildings. Until 29 May 2023 it is hosting a series of works by artists who were way ahead of the game in terms of acknowledging the reality of climate change.
Fragile Earth is dominated by James Morrison's 6m long Arctic Mural (1995), a work that provoked Fleming's curator James Knox to investigate other Scottish painters who might have created similar themed works. He discovered a treasure trove of themed work by artists Will Maclean, Elizabeth Ogilvie, Glen Onwin and others, many of whom are living and still working towards climate awareness in their output.
This exhibition is very much a la monde viewpoint, a way of bringing together different disciplines challenging the same theme, on a world scale.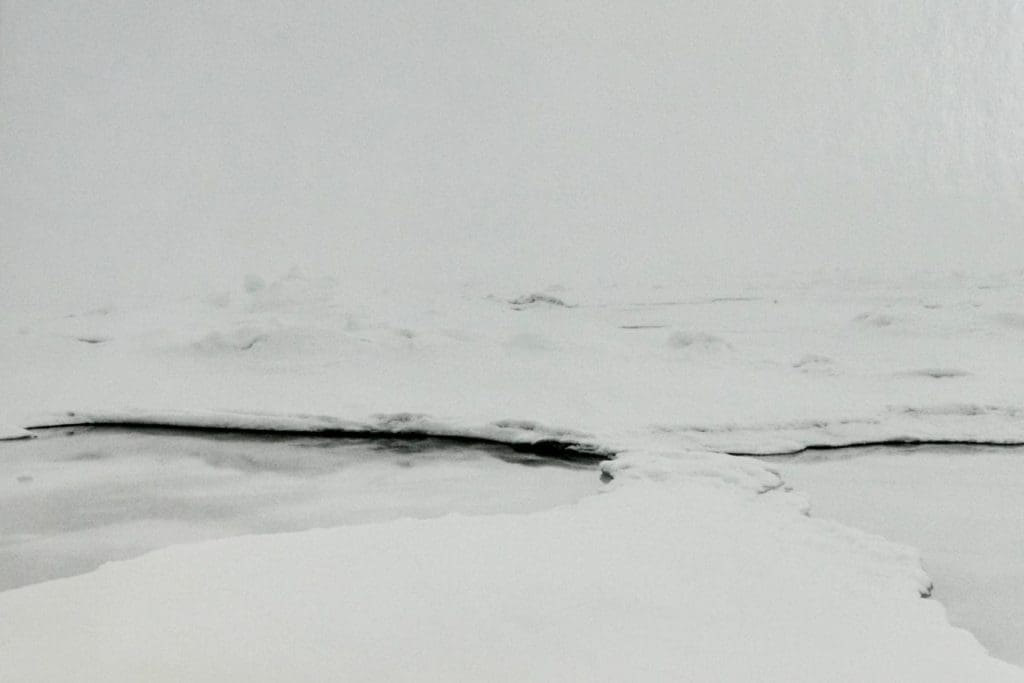 One of the pieces that caught my eye was a hand finished silver gelatine print by Thomas Joshua Cooper titled Freezing Fog, the Artic Ocean, Sea Ice Sestrugi and Melting Lakes, The North Pole. Cooper grew up on an American Indian reservation in North Dakota. Taught 'how to live honourably in the natural world and not to do purposeful damage' by his father, he relates to the Highland clearances as his Cherokee ancestors also experienced similar treatment. He works in extreme climates and locations; he charted the coastline of the Atlantic Ocean using an 1898 American Field camera, cumbersome, large and awkward this was indeed a test of endurance as it was creative achievement. The resulting image depicts the melting of the ice caps in a subtle way, really reflecting what has happened, so slowly that we have almost not noticed.
This is a thought-provoking collection of art in a stunning location that proffers the chance to contemplate and consider in a way a conventional gallery is unable to. Climate crisis is very much here and now, and I can't think of a better way of looking at this very real problem.
---
This Fragile Earth
Is on show at Coventry Cathedral from 4 April to 29 May. For more information, visit: www.coventrycathedral.org.uk.
Neil Hennessy-Vass
With careers encompassing broadcasting, photography and food the next adventure for Neil was to take up travel writing. His natural curiosity has meant the last 10 years have been spent trotting around the globe writing about and photographing all he experiences. Never happier than ordering a rare Bourbon in some far-flung bar while checking to see his passport isn't out of date, preferring to take the path less trodden even if it takes a little longer. Neil is an award-winning journalist and photographer who lives in London, France and on things that move.