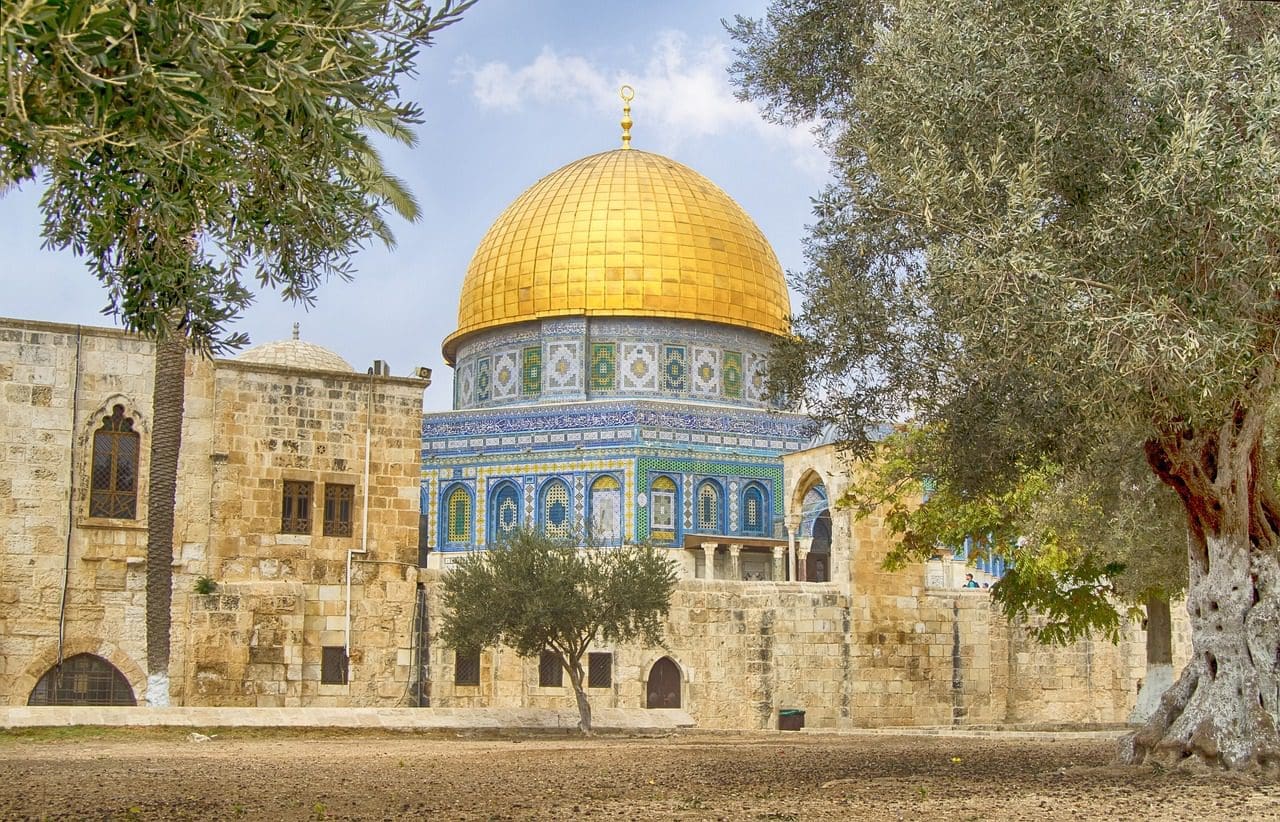 10 Days in Israel: Must-See Sites and Hidden Gems
Travel Begins at 40 Editor
Posted on 15th May 2023
Want to visit an extraordinary land, steeped in history and tradition yet also incredibly modern and vibrant?  Then there's no better place to visit than the Holy Land.  And if you take guided tours of Israel, you'll be given a taste of many things – beaches, mountains, deserts and national parks to historical cities, holy sites, 'don't-miss' spots and a few hidden gems besides.
Travelling as part of an organised tour also means you'll pack a lot in, because itineraries are designed to get the most out of every day – and having the services of a guide can also be invaluable, not just letting you learn about the history of Israel and be on hand to answer your questions, but also to deal with red tape, 'lost in translation' situations and any practical problems that might arise
Ten days, in our opinion, is a perfect amount of time to see Israel's major sites – giving you a mix of history, culture, landscapes, religious sites and extraordinary nature.  Let's take a look at what you could expect, on such a trip.
Jerusalem
Israel's capital, Jerusalem, is top of any list on a trip…there's enough to keep you busy for days but even in a day or two you can really get a sense of it, from the ancient two-thousand year old streets of its ancient city to downtown modern Jerusalem, filled with museum, galleries, charming sidestreets and the lively, bustling Mahane Yehuda market.
The 'must-see' parts of the Old City – the Via Dolorosa (where Jesus walked, en route to the Cross), the Church of the Holy Sepulchre (where he was buried and rose again), the Dome of the Rock (over which Mohammed flew on his Night Journey to Mecca) and the Western Wall (the last remaining structure of the Second Temple, and sacred to Jews around the world) will all be covered, as well as time to wander the Bazaar, where you can pick up beautiful souvenirs.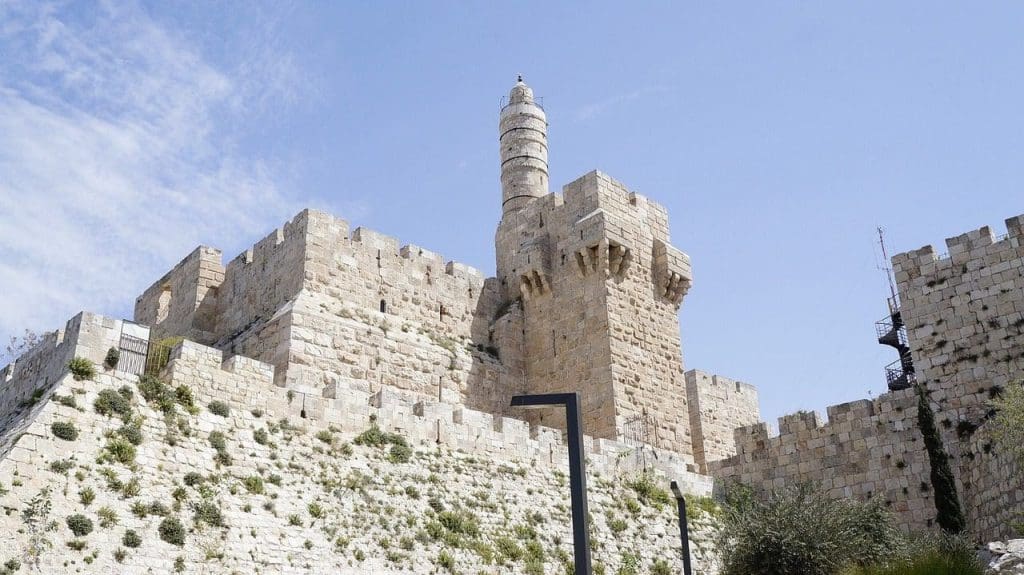 Jerusalem's also home to the world-famous Israel Museum (don't miss the Dead Sea Scrolls, the miniature model of the Second Temple and the beautiful sculpture garden), as well as Yad Vashem, a moving tribute to the six millions victims of the holocaust. And if you have a couple of spare hours, wander through the backstreets of one of the capital's lovely neighbourhoods such as Yemin Moshe (home to the Montefiore windmill) or Nachlaot, with its charming alleyways.
Hidden gem: visit Ein Kerem, just southwest of the centre, is a beautiful village, with beautiful views and landscapes and an oasis of calm.
Bethlehem, Jericho and Qasr al Yahud
Spend a day exploring sites close to Jerusalem – Bethlehem, the birthplace of Jesus, is home to the Church of the Nativity and a must-visit, not just for Christian pilgrims but anyone interested in history or theology. Jericho, one of the world's oldest cities, has the Mount of Temptation, where Jesus argued with the devil for 40 days and nights – take a cable car to its top and enjoy panoramic views. Finish the day at Qasr al Yahud, the spot on the Jordan River where John the Baptist baptised Jesus,
Hidden gem: make a visit to the Monastery of St. Gerasimus, founded in the fifth century and filled with icons and frescoes.
Nazareth and the Sea of Galilee
Any guided tour of Israel has to include a trip to two of the most important areas in its north – Nazareth, where Jesus spent his early years, and the Sea of Galilee, where he spent much of his adult life ministering and performing miracles,
Visit the Basilica of the Annunciation (where the Angel Gabiel visited Mary and told her she was bearing the Son of God) in Nazareth before journeying west. On the shores of the Galilee ('Kinneret' in Hebrew) visit the Church of the Multiplication (where Jesus turned bread and fish into food for five thousand) and the Franciscan Church of St Peter in Capernaum. You can even take a boat out on the sea itself, and enjoy stunning panoramic views.
Hidden gem: drive to Tzipori National Park, giving you a unique insight into ancient history with its Roman, Christian and Jewish buildings.
Caesarea, Akko, Rosh ha Nikra
On the coast of Israel lie three sites any visitor should visit, beautiful, historical and intriguing. Caesarea national park was once an ancient Roman port city, and today is home to impressive archaeological ruins (built by King Herod) including a very impressive amphitheatre and aqueducts.
Rosh ha Nikra, close to the border with Lebanon, is one of the most beautiful spots in Israel, where you can take a cable car down into beautiful grottoes, where the Mediterranean meets limestone caves. And a short drive away is Akko, a Crusader-era city, where it's possible to explore underground Templar tunnels, the stone-vaulted Knight's Hall and wander the bazaar.
Hidden gem: eat a fish lunch at the world-famous Uri Buri seafood restaurant in Akko, overlooking the harbour.
Golan Heights
High above the Galilee, nestled in rolling fields, is the Golan Heights, home to relaxing hot springs at Hamat Gadar, boutique wineries, the Jewish village of Katzrin (which dates back to Talmudic times), and Mount Bental where it's still possible to see Syrian fortifications that date back to the Six Day War of 1967.
Hidden gem: climb up Nimrod Fortress, the largest Crusader-era castle in Israel that dates back to the 13th century.
Masada and the Dead Sea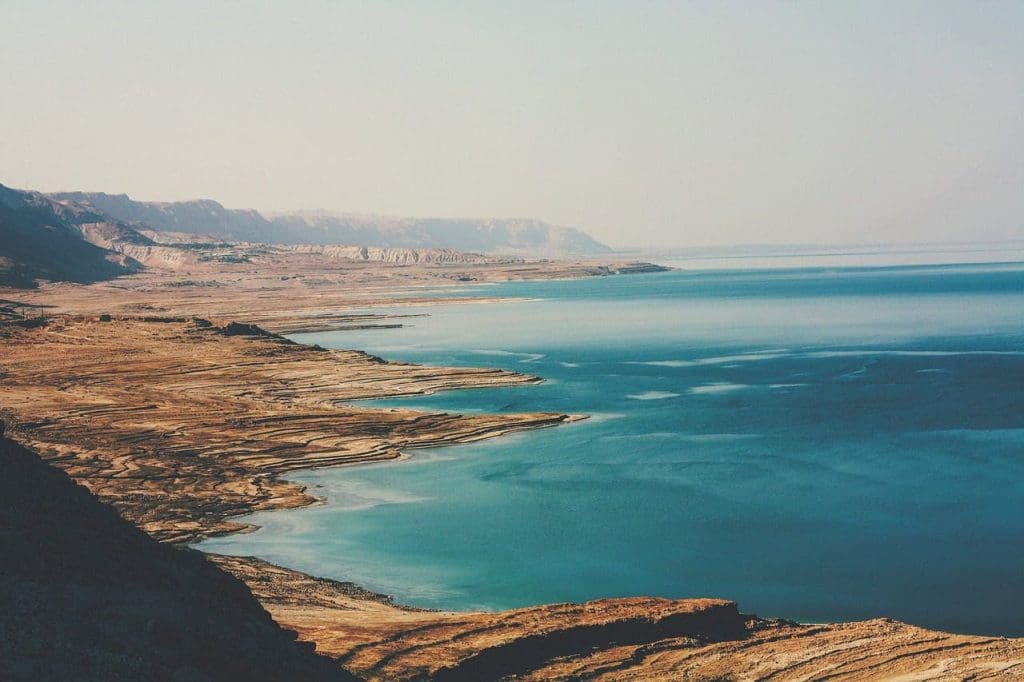 Masada and the Dead Sea High are two of Israel's most popular attractions and with good reason. Masada, an ancient desert fortress, built by King Herod in the heart of the Judean desert, is imposing, astonishing and quite magnificent – ascending by cable car you can both explore the extraordinary archaeological ruins and enjoy panoramic views of the desert.
Then onto the Dead Sea, the lowest point on earth, and composed of water so salty that no living thing can survive there.  Float in its mineral-rich waters, slather yourself with black mud at its edge (great for the skin) or gaze over the sea towards Jordan, as you sip a beer or soft drink.
Hidden gem: trek in the Ein Gedi springs, and cool off in one of the beautiful waterfalls inside.
Tel Aviv and Jaffa
Tel Aviv truly is the city that never sleeps and no visit to Israel is complete without a day here, taking a food tour at the Carmel Market, learning about the Bauhaus architecture for which it is so famous, cycling along city boulevards and seashore boardwalks or soaking up some sun on one of the city's pristine beaches.
Jaffa, at the southern end of the city, is also a must-visit – with its beautiful harbour, charming Artist's Quarter (filled with tiny narrow alleyways) and exciting flea market area (packed with vintage treasures, second-hand outfits and small cafes and bars) really has a wow-factor.
Hidden gem: visit the house of David Ben Gurion, Israel's first Prime Minister, originally his home and today a historic museum, in the heart of the city.
We've been operating guided tours of Israel for over 35 years – whether you're looking for a classical package, a Christian-focused tour, a trip led by your own private guide or a day excursion, we can help.  Feel free to contact us by email or phone and for more ideas inspiration take a look at our blog which takes a deep dive into every aspect of Israeli life imaginable.
Travel Begins at 40 Editor
Travel articles, news, special offers, festivals and events from the Travel Begins at 40 Editorial team and our global network of travel industry contributors.