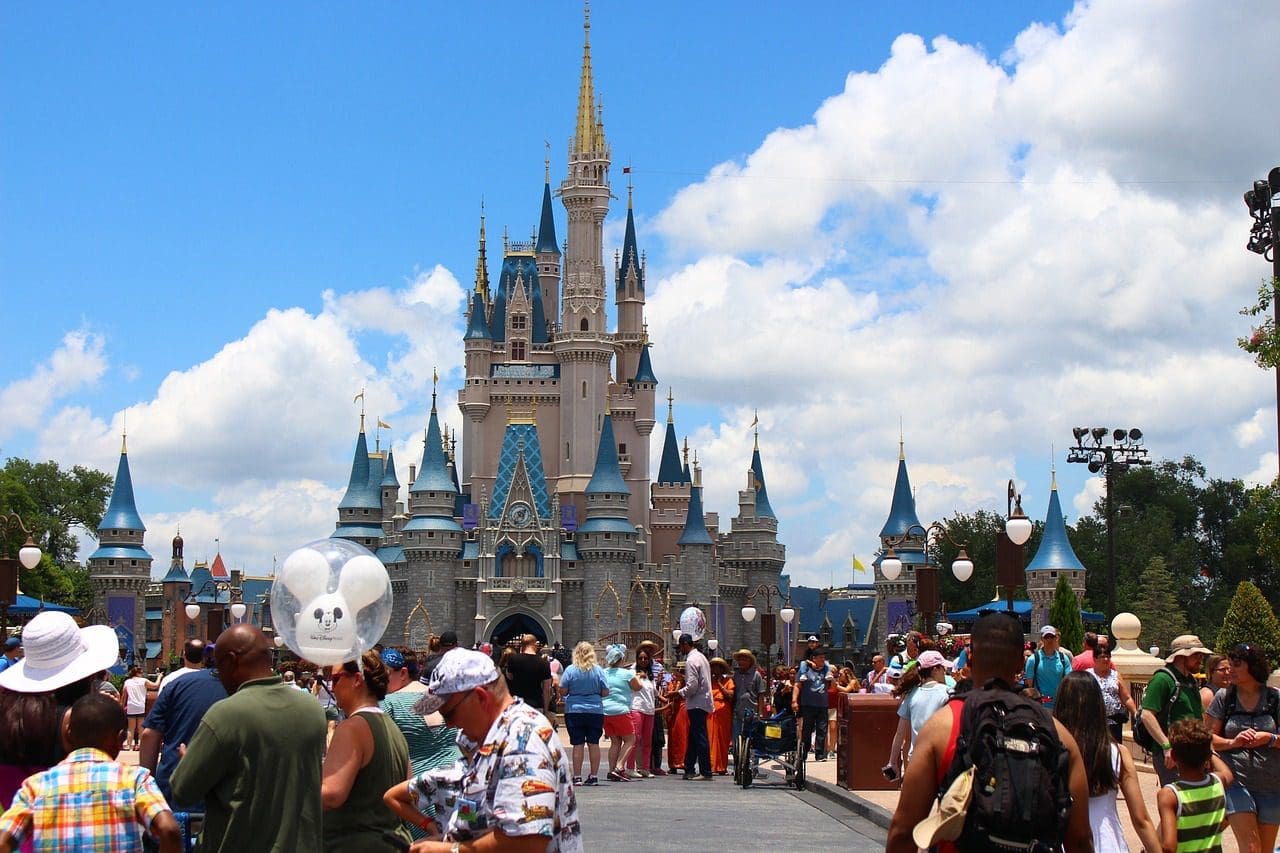 A Guide to Walt Disney World Resorts at Different Price Points
Travel Begins at 40 Editor
Posted on 20th May 2023
Choosing the right Disney `resort for your Florida vacation can be tricky. When Disney has over 30 resort options to choose from inside its property, there are lots of considerations to make when choosing a resort. To simplify things, it's easier to consider the cream of the crop in each resort pricing category and compare them to get a good sense of the best options at Disney.
Disney World's resorts are grouped into three different pricing categories: Value, Moderate, and Deluxe. As you might imagine, the more Deluxe a resort is, the higher the price. Though prices fluctuate drastically throughout the year depending on the time you visit, the price per night for value resorts usually hovers around $200 a night, a moderate resort night stay is approximately $320 a night, and deluxe accommodations often go for about $500 a night. Here are the top picks in each price category:
Value Resorts
Disney's All-Star Movies Resort, Disney's All-Star Music Resort, Disney's All-Star Sports Resort, Disney's Art of Animation Resort, Disney's Pop Century Resort, and the Campsites at Disney's Fort Wilderness Resort
In terms of value resorts, there are limited options at Disney World. In fact, the list above is effectively only composed of two different options – All Star or Pop/Art. The All Star resorts are all grouped close together and although each has a different focus, the theming is exactly the same. Pop Century and Art of Animation are right next to each other, connected by a bridge across Hourglass Lake. The campsites at Fort Wilderness are hardly an accommodation.
The Best Value Resort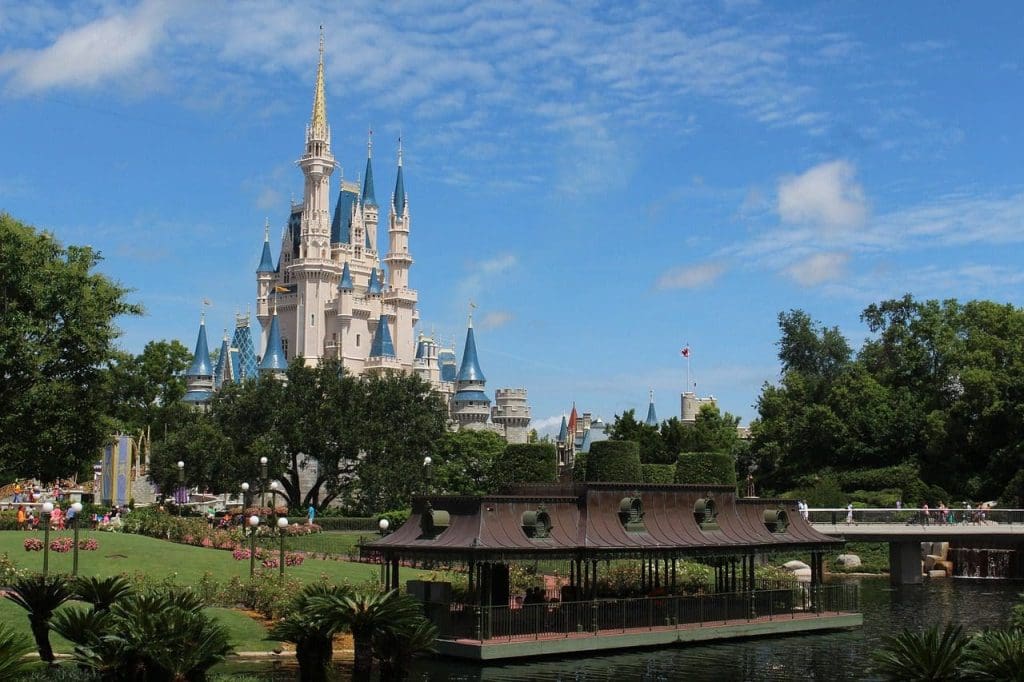 Though it's a close battle between Pop Century and Art of Animation, the theming of Art of Animation is clearly superior. The resort is spread out into different sections based on popular animated Disney films. The Little Mermaid, the Lion King, Finding Nemo, and Cars each have their own uniquely themed areas and buildings. Each area has massive sculptures of the characters from the films, which make great photo opportunities. Everything is colorful and fun to look at, which makes the resort a great pick for everyone, but especially kids.
The resort has different types of rooms to fit most family needs, including family suites and connected rooms. Family suites include a separate door for a larger bedroom, and beds that swing down from the walls to accommodate more guests. A regular room typically have two queen beds.
The resort amenities are solid, too. The food court is relatively large, and offers diverse quick-service offerings. The lobby area is huge and disconnected from the room areas, meaning that there's less hustle and bustle going by your room most of the day. The main "Big Blue Pool," themed after Finding Nemo, is huge and intricately themed. The pool area also has a splash pad, which is always a hit with younger kids. There is also a pool at the ends of the resort in the Cars section and in the Little Mermaid section.
Lastly, the resort is nestled on one half of Hourglass Lake, across the way from Disney's Pop Century resort. In the middle of the bridge connecting the resorts there is a Disney Skyliner station. This gondola ride gives guests easy access to both Hollywood Studios and EPCOT (in addition to Disney's Caribbean Beach and Riviera resorts, plus the EPCOT Boardwalk area resorts, dining, and entertainment). This means that although guests staying at the resort won't be right next to all those deluxe amenities, they're just a short 15-minute gondola ride away! For guest using wheelchairs or mobility scooters need not be worried. This gondola ride is wheelchair accessible meaning guest using ECV's must meet Disney's specification in order to fit on the gondola. There are reputable companies who rent electric scooters that are Disney World approved.
The only detriment to staying at Art of Animation is the room location and access to transportation. The buses connecting the rest of the Disney Resort to the hotel depart from the main lobby area, which could be a 5-minute walk from your guest room.
Moderate Resorts
Disney's Caribbean Beach Resort, Disney's Coronado Springs Resort, Disney's Port Orleans Resort – French Quarter OR Riverside, The Cabins at Disney's Fort Wilderness Resort
Moderate resort options offer three different themes and each offer different perks, making it a bit tougher to take a top pick from the moderate category. Coronado Springs, for example, is located in a fairly central location on property and has an awesome rooftop lounge and pool, but doesn't have access to any direct transportation (aside from buses) to the rest of the resort. The cabins at Fort Wilderness are nice, but located in the corner of Disney property – not something most guests want.
The Best Moderate Resort:
All things considered, Port Orleans: French Quarter is Disney's best moderate resort. What makes it the top pick is its theming, transportation, and food. To start, it has easy access to Disney Springs (and therefore any other Disney resort) via a relaxing and scenic 15-minute boat ride. This is an awesome perk both for scheduled trips to other Disney resorts to explore or dine at or unscheduled days where you're not sure how long you might want to stay in a park. You always have the backup plan of a Disney Springs night just a boat ride away!
Secondly, the food at Port Orleans Resort is great, due in large fact to the beignets. These New Orleans favorites are available at a quick-service location right near the lobby of the resort, making them easy to grab on your way to or from the parks. The main quick service location also has a relatively good variety of options, and even more down the way at the Riverside half of the resort.
Next, the entertainment at Port Orleans beats out the other moderate resorts. The pool is large and has a sea-serpent waterslide, a great splash pad which little kids will love, and a hot tub for the adults to enjoy. More adult-oriented entertainment is also available at the resort in the form of the Scat Cat's Lounge, which features live jazz music to supplement your drinks.
Finally, the resort is simply beautiful. It's tucked in a nice waterfront spot, and the New Orleans feel makes it unique and relaxing. Port Orleans also features the Riverside resort, which is either a short walk up the river or is available via a quick boat ride. This gives guests lots of areas to walk around and explore!
Deluxe Resorts
Disney's Riviera Resort, Disney's Animal Kingdom Lodge, Disney's Beach Club and Yacht Club Resorts, Disney's BoardWalk Inn, Disney's Contemporary Resort, Bay Lake Tower  Resort, Disney's Grand Floridian Resort & Spa, Disney's Polynesian Village Resort, Disney's Wilderness Lodge
The Deluxe resort category is where the real competition starts. These are Disney's top tier accommodations, and feature the best of the best theming, amenities, and locations. Before deciding to stay at one of these locations, be sure you're ready to spend the money on them-they do not come at a cheap price. Even if you have plenty of money to spend on your vacation, check to see if Disney is offering any special discounts before booking your trip.
The best resort for your family is likely either the Animal Kingdom Lodge, Yacht/Beach Club, or the Polynesian Village resort. That's because these picks are the best choice for their respective locations, are so incredibly themed that you'll feel like you have traveled someplace else entirely, and have incredible pools, views, and other perks.
The Animal Kingdom Lodge is eliminated first due to its location and lack of transportation. Though the lodge is stunning, features amazing restaurants, and savannah views, it doesn't add as much value to your vacation as the other resorts. Plus, if you want to check out the resort to see all these things for yourself, you can always hop over! Though the EPCOT Boardwalk area and Yacht and Beach have excellent views, location, transportation access, and an incredible sand-bottom pool, they still fall short of being named the best. This, of course, leaves one pick left.
The Best Deluxe Resort:
Disney's Polynesian Village Resort and Spa. The resort is perfectly nestled on the edge of the Seven Seas Lagoon, just a short boat or monorail ride away from the Magic Kingdom. Depending on your room, you may be able to see Cinderella Castle from your bed. You can watch the fireworks every night from the pool, hot tub, or beach (where the music from the show is played) or spend your time simply relaxing in the lush tropical paradise. The tropical island feel simply takes all the stress away from the rest of the vacation and stands in such stark contrast to the business of the parks that it makes it the clear winner of best resort.
The food is great, too. You have your pick of Ohana's all you can eat table service restaurant, or Kona Café. The quick service location is also quite good and contains my favorite: Thai Coconut Meatballs. If those options don't float your boat, just hop on the monorail to the Grand Floridian or Contemporary resort for more options. If you need one final reason for staying at the Polynesian, look no further than Trader Sam's Grog Grotto, an awesome Tiki Bar that serves up incredible drinks.
Travel Begins at 40 Editor
Travel articles, news, special offers, festivals and events from the Travel Begins at 40 Editorial team and our global network of travel industry contributors.