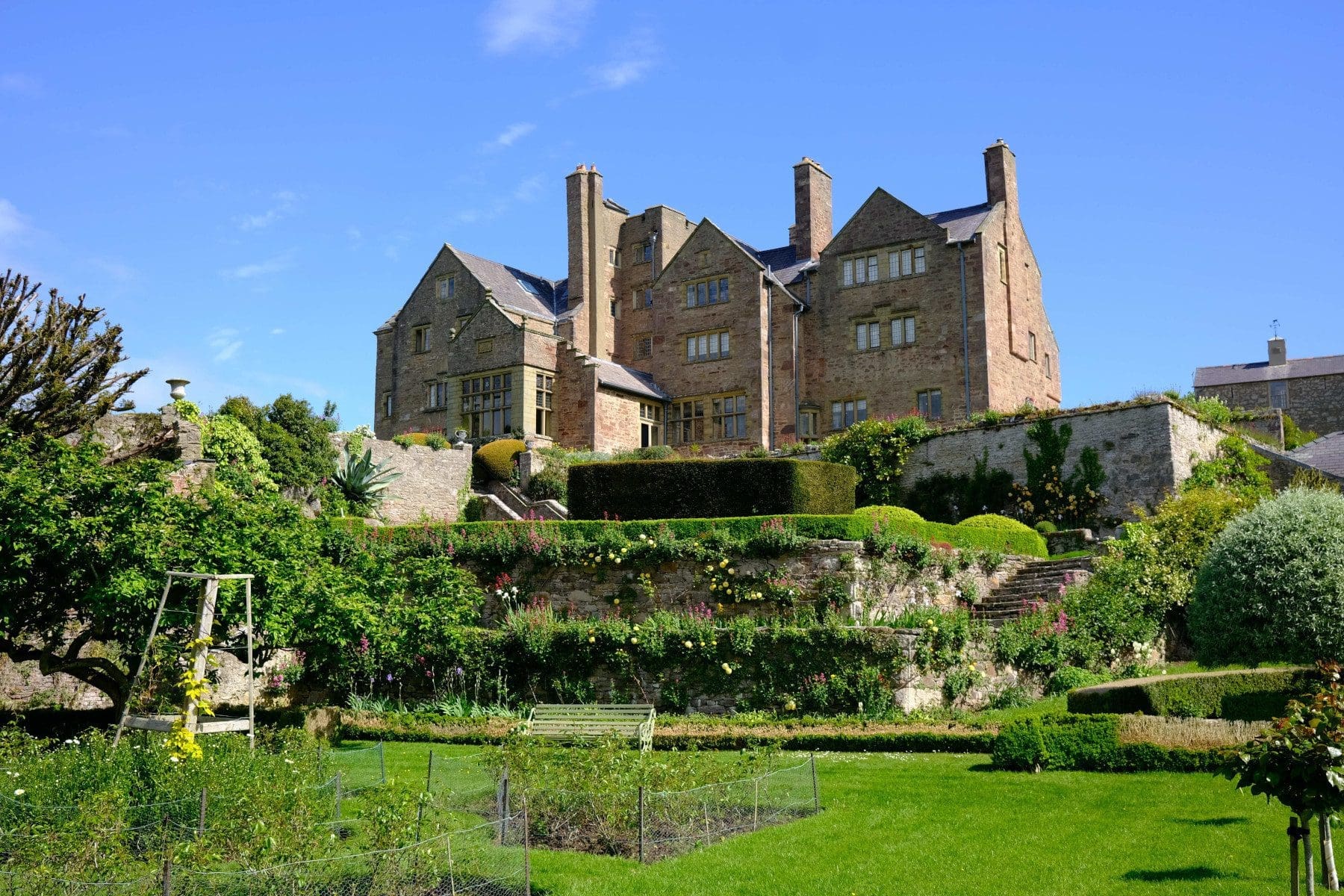 Bodysgallen Hall and Spa Review
Neil Hennessy-Vass
Posted on 25th May 2023
Neil Hennessy-Vass takes the road to north Wales to discover in Bodysgallen Hall Llandudno a real treat.
Driving up to north Wales unfurls the best of the British countryside, rolling hills, pasture, cows and sheep, husbandry at its best, the drive also revealed why it is all so green. There was rain, a lot of it. But like a moment in a movie as I drove up the impressive long drive of Bodysgallen Hall (passing more sheep grazing in the extensive grounds) the sun emerged and decided to stay for the duration of my time at this magnificent place. A sign of good things ahead, as I was to discover.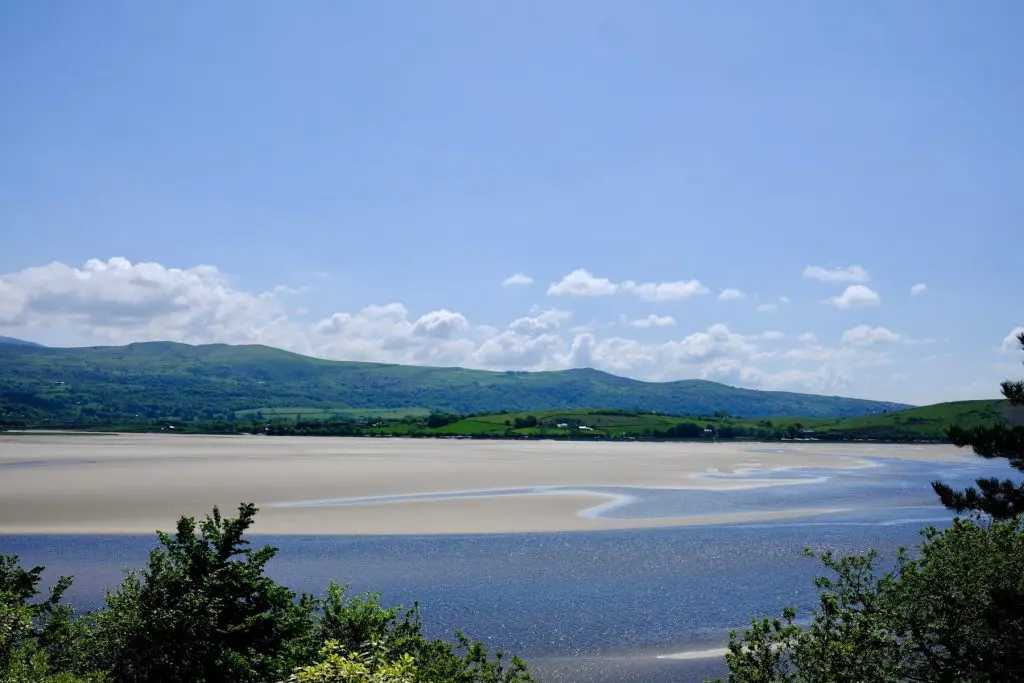 Under two miles from the splendid seaside town of Llandudno with its Victorian facades and wide streets (parking was easy and for a limited time is free, something of a novelty for a Londoner) and mainline train station, you can see why the great and the good rocked up here for a week or two of Victorian sea air. The beach is wide and sandy, and the Great Orme stands, sentinel like looking out to sea. Worth a wander around, it gives a sense of scale and beauty to the area.
History of Bodysgallen Hall
Bodysgallen Hall is at least 600 years old in its present form, with older origins, from the dining room you have a clear view of Conwy Castle. The tower of the Bodysgallen Hall, with its elevated position was a watchtower with commanding views of the south-west slopes of the low-lying castle, perfect for foiling surprise attacks. Mentioned in 14th century in Record of Caernarvon as Bodscathlan it has five stories and is said to date from the 13th century. To say this place is steeped in history is an understatement.
Bodysgallen Hall Gardens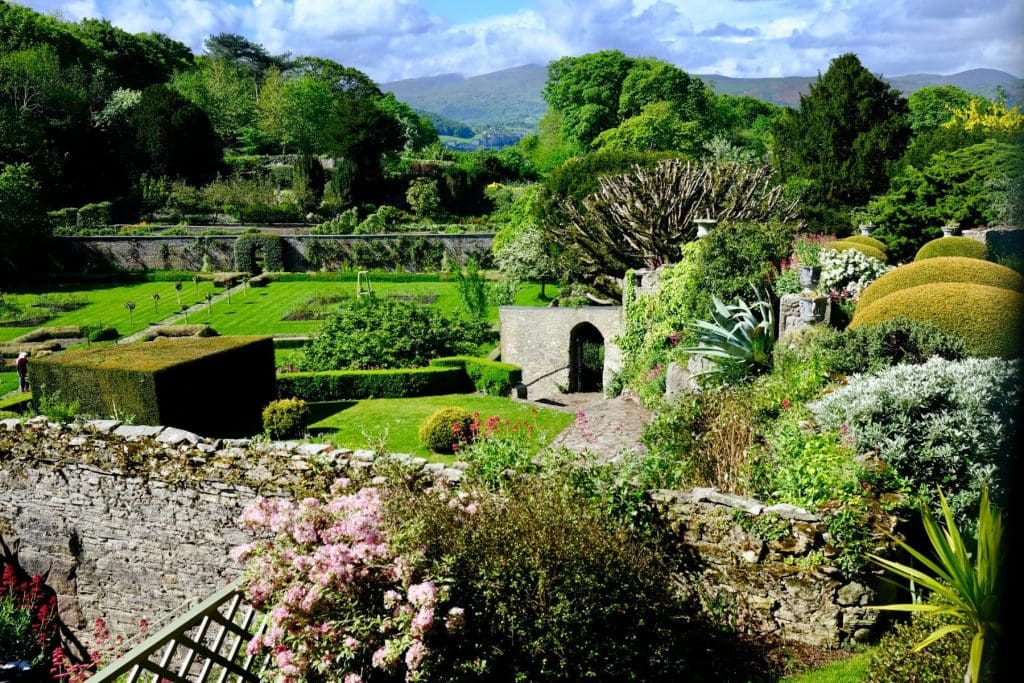 The interior of the Hall delivers wonderfully, it has panelled rooms, real fireplaces, mullioned windows, stained glass, large bedrooms, and truly delightful gardens. Gardens suggests to a city dweller like me a large patch of green out the back door, this is a whole different ball game. The mature multilevel offering is exquisite, there is a conventional grass terrace for taking tea and the sun, but when you start wander around the rest it's a journey of discovery. You'll find a large kitchen garden (supplying fine rhubarb for the dessert menu amongst other things).
Established in 17th century the gardens are a perfect match for the Hall in beauty and tranquillity. It's multileveled so take care when wandering around, there are strategically placed benches affording superb views of the surrounding countryside as well as Conwy Castle in the distance. A box-hedged parterre, rose garden and a perfect specimen handkerchief tree, on my visit it was in full bloom with all the large white flowers ready to set sail. If you have the energy there's over 200 acres to roam around, some of it quite wild.
Food at Bodysgallen Hall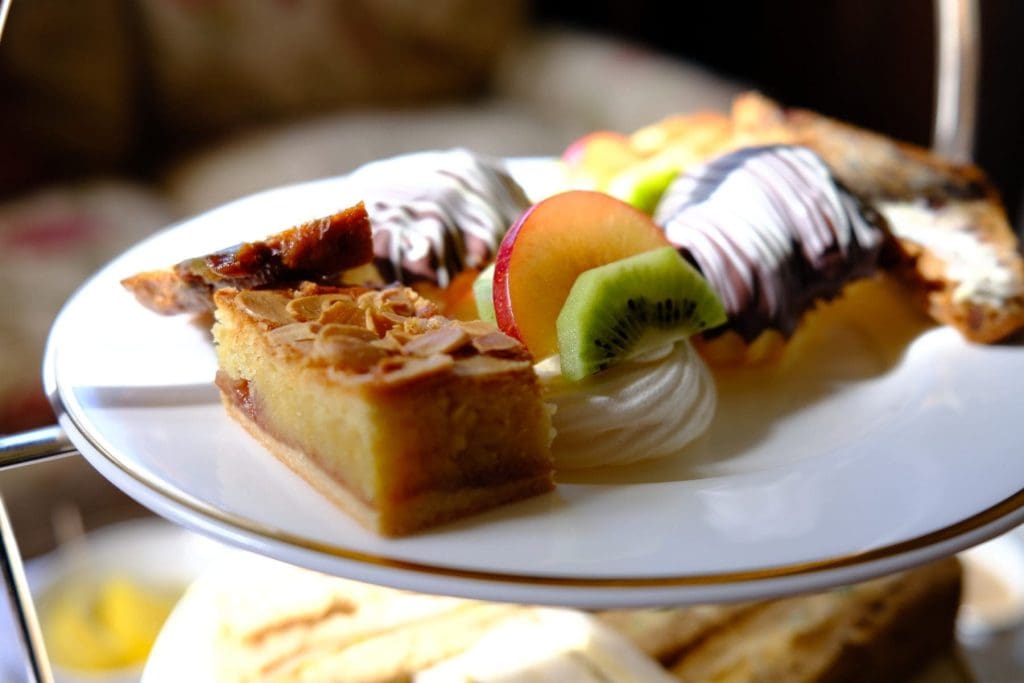 The food is very good here too, full cooked breakfast or continental options available in the morning but it's the evening when it starts to shine. My ham hock terrine with fennel and ham hock croquette was not only beautifully presented but tasted damn good too. Slow cooked Conwy lamb rump with just a diet friendly slither of dauphinoise potato and a few vegetables all ring mastered by a superior Madeira sauce really hit the sweet spot.
There's a charming small bar for a pre-prandial potation with friendly staff on hand happy to mix a cocktail or two. The mood here and in the dining room is not quite hushed silence but more a respectful volume maintained by all guests. This is not a loud shout about it kind of place, but one of serenity, subtle and dedicated staff there to help but not try to become your best friend in the space of five minutes.
Exploring North Wales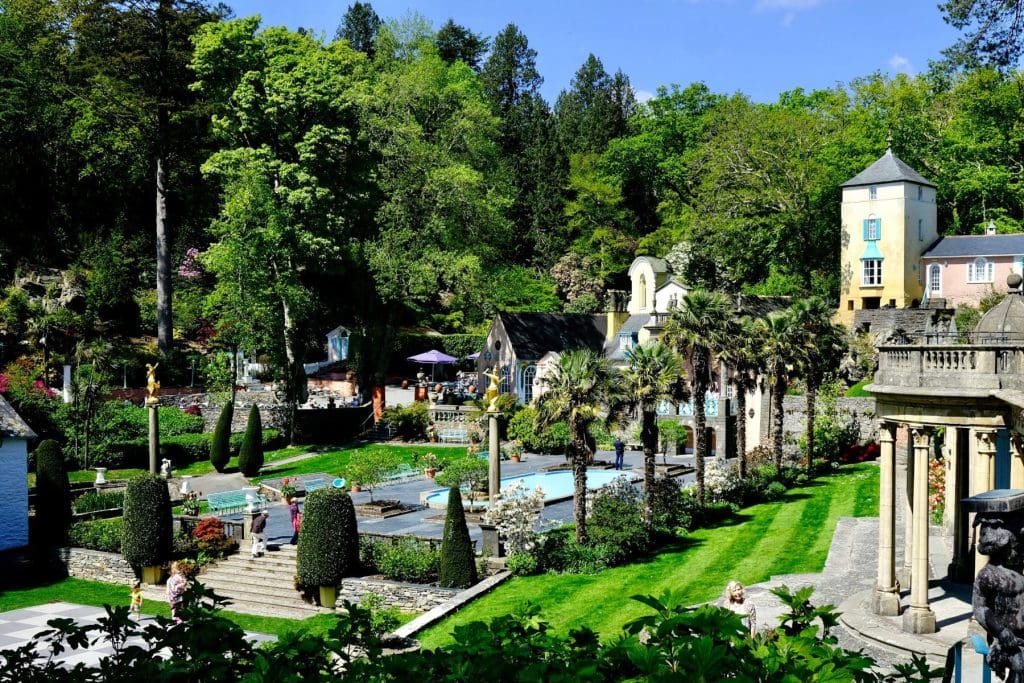 Then there's the location, Bodysgallen Hall is very well place to discover the wealth of rich offerings North Wales has to offer.
Llandudno is quaint, perfectly formed seaside town, there are a few other smaller towns along the north coast, plenty of gift outlets and vintage shops with records and the like on offer, castles seem to be around every hill. Lots to do rain or shine.
I decided to travel about an hour south of the Hall to Portmeirion in Gwynedd. It's a fantastic confection of a place created by Sir Clough Williams-Ellis in the 1920s, looking like a Mediterranean village perched on a hill looking out to sea it was the setting for the 60s TV series The Prisoner starring Patrick McGoohan. There is a fine bronze bust commemorating him as you enter the village as a mark of respect for putting the place firmly on the map.
The buildings are great fun and interesting, you can even play human chess in the town square on the giant board, there's also a small hotel that hugs the coast with a permanent concrete ship moored, fun for children, and when the tides in it looks just like a real boat, it's a perfect for a spot of alfresco dining or supping in the sun.
North Wales is worth the journey as it is so verdant and beautiful with surprises around every corner and excellent local produce. I'd had a full day and returned to the Hall ravenous, fortunately Bodysgallen Hall afternoon tea is something they take quite seriously there, so seriously in fact, that there was no need for supper after some perfect crustless sandwiches, scones with jam and clotted cream and a plethora of cakes. I guess I could have checked out the onsite Bodysgallen Hall spa but didn't feel the need, the Hall and local countryside had all done their job perfectly.
---
Bodysgallen Hall
The Royal Welsh Way, Llandudno, North Wales, LL30 1RS
Tel: 01492 584466
To find out more about Bodysgallen Hall here.
Neil Hennessy-Vass
With careers encompassing broadcasting, photography and food the next adventure for Neil was to take up travel writing. His natural curiosity has meant the last 10 years have been spent trotting around the globe writing about and photographing all he experiences. Never happier than ordering a rare Bourbon in some far-flung bar while checking to see his passport isn't out of date, preferring to take the path less trodden even if it takes a little longer. Neil is an award-winning journalist and photographer who lives in London, France and on things that move.