Feeling the Road in Style: A Review of the Mazda CX-30
Travel Begins at 40 Editor
Posted on 24th May 2023
Ready to get to feel the road and turn heads? As car enthusiasts, we all want a vehicle that gives us performance and style. We take pride in our ride, just as if it were part of our own personality. The Mazda CX-30 is designed to do exactly this. With sleek lines and a rakish aerodynamic look, it's sure to draw attention wherever you go. But does its looks translate into performance? To help you, we'll dive into this review and give you the scoop on the Mazda CX-30.
What Is a Mazda CX-30?
The Mazda CX-30 is a crossover SUV, which indicates it is a vehicle that offers the convenience of an SUV with the size and efficiency of a smaller car. It is created for those who want to appreciate the best of both worlds. It has plenty of room for passengers, cargo, and more but still gets great fuel economy. The CX-30 has just enough power under the hood to make it a great choice for those who want to feel the road in style.
It comes with several trim levels and engine options, so you can search for the one that nicely suits your needs. It also has a great list of amenities, ranging from a heads-up display to heated seats and more. Whether you want to take the edge of this vehicle, buy a Mazda CX-30 for its convenience, performance, and style. It will give you a remarkable driving experience, no matter where you are headed.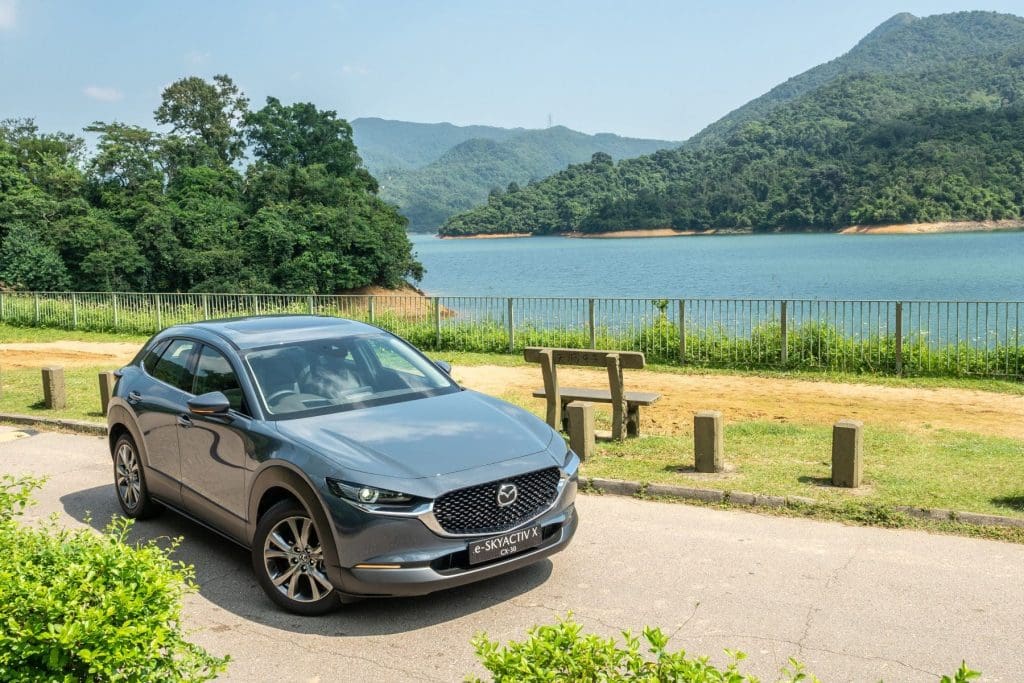 The Features of the Mazda CX-30
You might be wondering what sets the Mazda CX-30 apart from other cars in its class. The Mazda CX-30 offers a range of features that make it stand out.
Below are some of the features that make this car an absolute delight to drive:
Responsive Ride
If you're a person who loves going on long drives, you'll be impressed with the Mazda CX-30's responsive ride. You'll feel like you're gliding on the road with its finely-tuned suspension system that absorbs bumps and dips with ease. What's more, you'll have good control over the steering wheel. This way,  you can enjoy a smooth and comfortable ride. Whether you're driving on a plain road or winding through the countryside, it won't disappoint.
Comfortable Interior
When you step inside the Mazda CX-30, you'll quickly notice that the interior is all about comfort and style.  The ergonomic driver's seat is perfect for those long road trips. This way, you'll never have to worry about being sore or uneasy. Plus, you can customize the seating position to match your posture, ensuring that every mile you travel is done so in maximum comfort.
Spacious Cabin
You'll appreciate the vehicle if you need space for your family and their gear. With more legroom than most cars in its class, your backseat passengers will be able to stretch out and relax during long road trips. And when it comes to packing, you won't have to stress about leaving anything behind – the trunk is big enough to fit all your luggage and then some.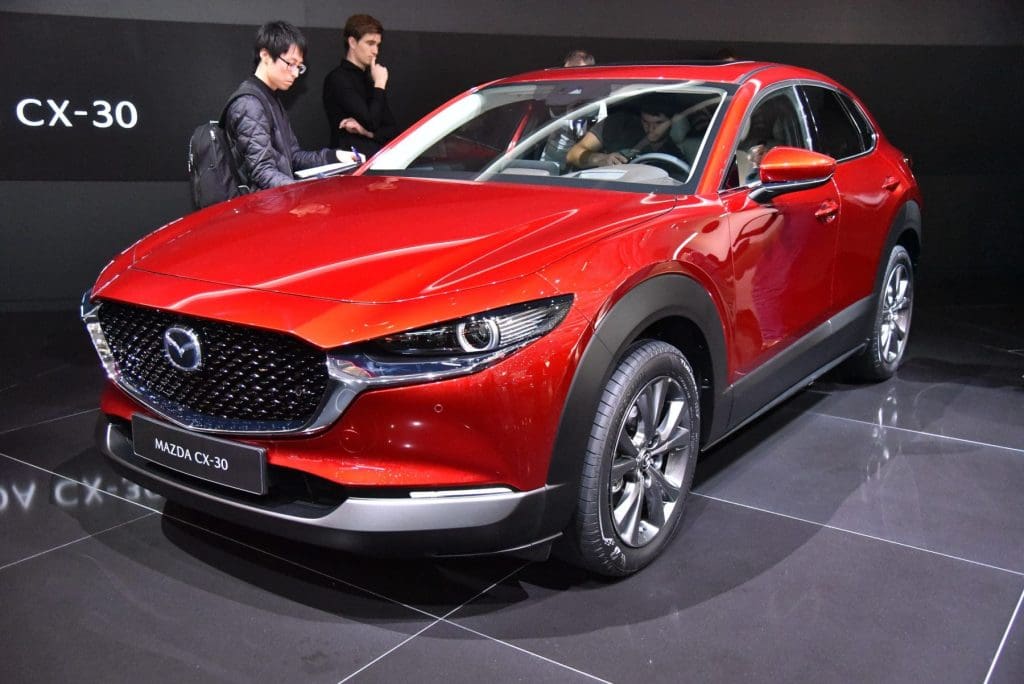 Innovative Technology
Have you heard about the innovative technology in the Mazda CX-30? This impressive vehicle comes equipped with an intuitive infotainment system that will keep you connected on the road. Gone are the days of getting lost or missing important messages while driving. Plus, safety is always a top priority with the CX-30, which has blind spot monitoring and lane departure warning features to keep you and your passengers safe.
All-Wheel Drive
It's always a relief to have that extra grip on the road, especially during those unpredictable weather conditions. That's why the all-wheel-drive system in the Mazda CX-30 is so important. You'll feel more in control as you navigate those slick roads, and that sense of confidence is priceless. Plus, it's never a bad thing to have an additional coating of security when you're behind the wheel. Thus, the CX-30 with all-wheel drive is a good choice for all-weather driving.
Final Thoughts
The Mazda CX-30 is an excellent choice for individuals who want a car that's stylish, comfy, and full of features. From its responsive ride to its innovative technology, this vehicle will make every journey a pleasure. So, if you're peeking for a car that will drive you to feel like you're navigating in style, this is definitely the one to go for. So, what are you waiting for? Go forward and take it out for a spin – you won't regret it. Hope this review was helpful. Happy driving!
Travel Begins at 40 Editor
Travel articles, news, special offers, festivals and events from the Travel Begins at 40 Editorial team and our global network of travel industry contributors.