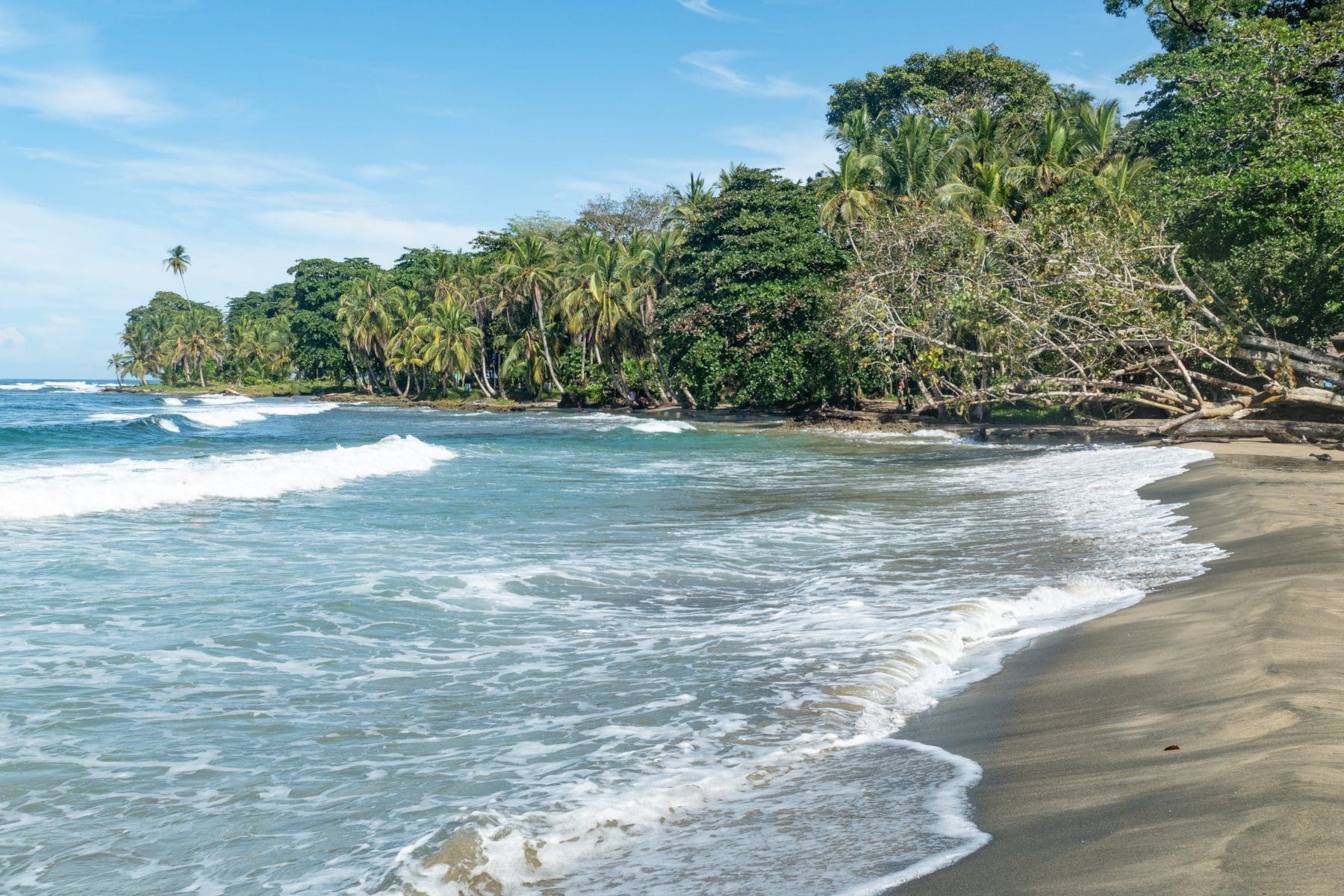 Luxury Accommodations: Renting a Villa With a Private Chef in Costa Rica
Travel Begins at 40 Editor
Posted on 11th May 2023
Costa Rica is a stunning Central American country whose eco-friendly ethos has boosted its appeal amongst tourists of all ages. This small Latin American nation is most famous for its remarkable cloud forests, which are found in only a few places in the world; these tropical forests are made possible by high precipitation and altitude, which makes the mountainous jungle seem as if it is perched among the clouds.
With so much to offer, it stands to reason that you should make this once-in-a-lifetime vacation a truly luxurious experience by hiring a private villa with a chef, such as Vista Hermosa Estate near Manuel Antonio in the Puntarenas Province. Today, we'll discuss some of the many benefits of staying in a private villa with a chef; by the end of this article, you'll be on the phone with your travel agent, ready to visit this tropical paradise!
Private villas are perfect for large groups
If you've gone on a destination wedding before, you know how frustrating it can be to coordinate with the rest of your party while staying in a hotel. You have to worry about not annoying other guests with noise levels, finding the rest of your party when it's time to do an activity, and keeping track of everyone's schedules if others have decided to split off for their own explorations.
With a private villa, there's none of that hassle, because everyone will be staying together in one villa. Booking the entire estate means that you and your party will be the only group there, and you don't have to worry about bothering unaffiliated guests while you get everyone ready and set off for your adventures. Better yet, there's a dedicated social area on the top floor of the estate, so your entire party can enjoy some quality time together no matter the day or night.
Everyone can do their vacation their way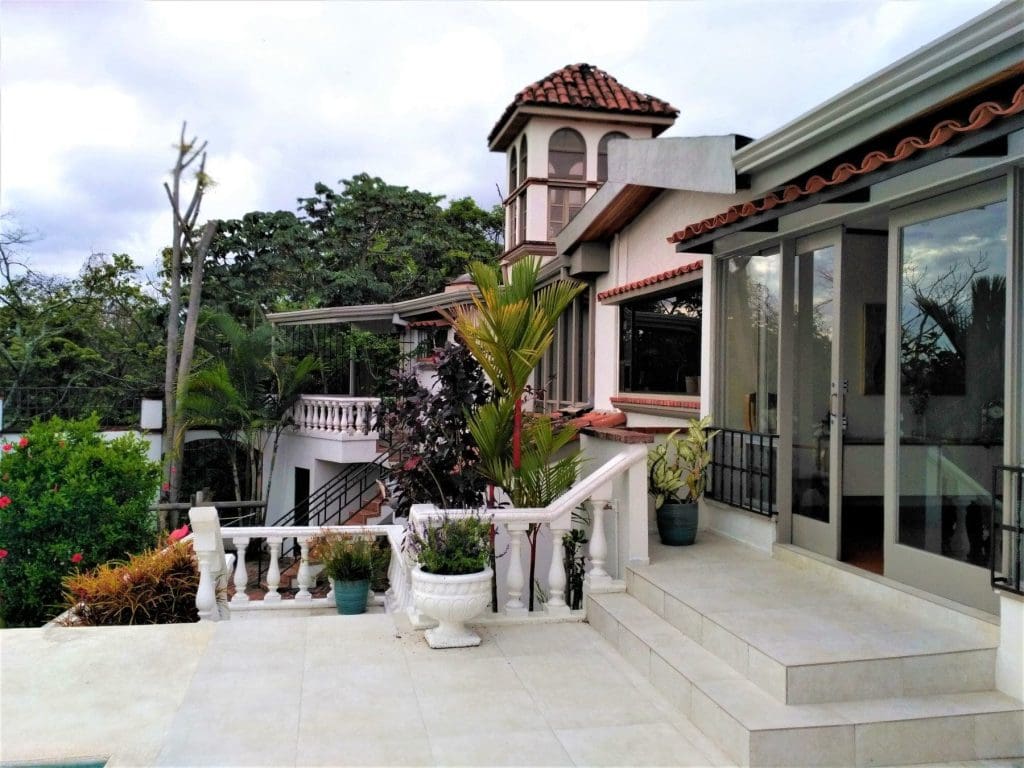 Another problem with large group vacations is that often everyone wants to do different things throughout their trip: some people are happy lounging around and soaking up the atmosphere, others want to visit museums, and still others want to immerse themselves in nature through fun adventures and hikes. If not planned carefully, this can become a huge headache when it comes to bringing everyone together at set times and places.
However, with a private villa, there's no such concerns, because your villa will be both the cozy accommodations and the natural meeting place for everyone. Those who would rather relax their days away can stay at the villa, taking advantage of the remarkable infinity pool on the top floor that provides jaw-dropping views of the Pacific ocean. Others can head out into the wilderness, exploring the local Manuel Antonio National Park to their heart's content. For those who like shopping or history, they can head into town and soak up the unique atmosphere of Costa Rica while picking up some thoughtful souvenirs to remember their trip.
You'll have the best food available, with no concerns about booking restaurants
If you're visiting somewhere with a big group, you're aware that many restaurants do not want to accommodate large groups without advance notice. You might spend half your afternoon on the phone, trying to get a reservation for a party of eight or more just so that everyone can eat together in the evening. It's a hassle, and it takes away from the fun of your vacation.
When you book a villa with a private chef, you have no such concerns, because you'll be able to get fresh meals made to order, all from the comfort of your own villa. Your chef will use locally-sourced, sustainable ingredients, in line with the entire country's commitment to protecting their bountiful natural resources.
For those who have dietary restrictions or food allergies, you can be assured that your personal chef will take these seriously and ensure that all your meals are exactly in line with your needs. Better yet, you'll have the advantage of getting traditional Costa Rican cuisine rather than relying on whatever restaurant can fit you in, meaning that you'll truly get to experience Costa Rica on your plate.
Costa Rica is waiting – and so is your luxury villa
There's never a better time than today to get ready for the adventure of a lifetime in cinematic Costa Rica, the home of unique ecosystems and a fascinating history. The best way to experience this charming country is at a luxury villa with a private chef, where you can enjoy all the amenities after a long day of exploring and adventure. Be sure to book soon, as these exclusive villas are incredibly popular; before you know it, you'll be watching a spectacular sunset over the Pacific ocean, surrounded by those you love best.
Travel Begins at 40 Editor
Travel articles, news, special offers, festivals and events from the Travel Begins at 40 Editorial team and our global network of travel industry contributors.