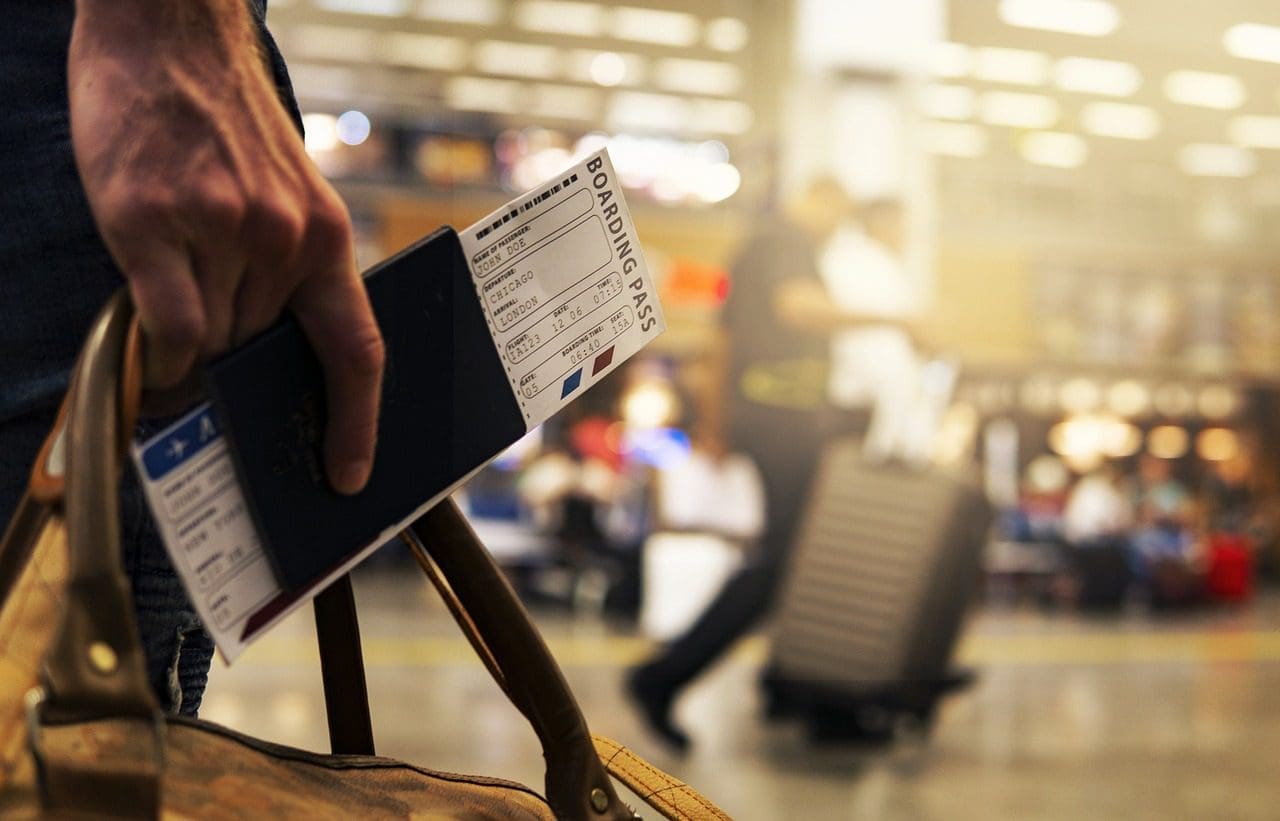 Navigating Logistics: How to Ship Your Products and Travel with Ease
Travel Begins at 40 Editor
Posted on 15th May 2023
When going on a business trip, whether it's a long haul or a short excursion, it's important to bring along all the necessities, many of which exceed the airline's baggage weight limit. And this is where shipping comes in handy, as not only can you send your luggage ahead, you can ship your products and travel with ease. Shipping your belongings is nothing new; in fact, many frequent flyers use courier services as a norm, after buying too much on their last trip and not having enough room in their checked bags for all they wish to carry, it just makes more sense, logistically and financially.
For business travelers taking extended journeys, where not only will they need to take business related items, they will also require numerous sets of clothing, formal, casual etc. Shipping is a godsend, as you can see below, where we have detailed the benefits of shipping luggage vs checking it with the airline…
Costs/Fees:
Many airlines will charge you a fee if you want to check a bag. In addition, some smaller firms have now instituted carry-on bag fees. Also, whether you're flying with a major airline or a budget carrier, you'll pay a pretty penny to check a bag plus if you go over the maximum allowance excess baggage fees will be added. And this doesn't make sense if your bag costs more to transport than your travel ticket. However, if you use a courier service to ship your luggage you will pay the exact fee quoted to you during the booking process – no hidden extras.
Transport:
We don't have to tell you how long the lines are at baggage claim. When you ship your bags, you won't have to worry about waiting in a queue or leaving valuables unattended at the airport, while you find your car service, or collect your hire car at the rental desk. Shipping your bags ahead of time also simplifies your travel to the airport. You only have your carry-on luggage with you, so taking a vehicle, cab, or even a bus to the airport is not a problem at all. Not to mention the time savings from not having to wait around for your bags to appear on the conveyor belt when you land.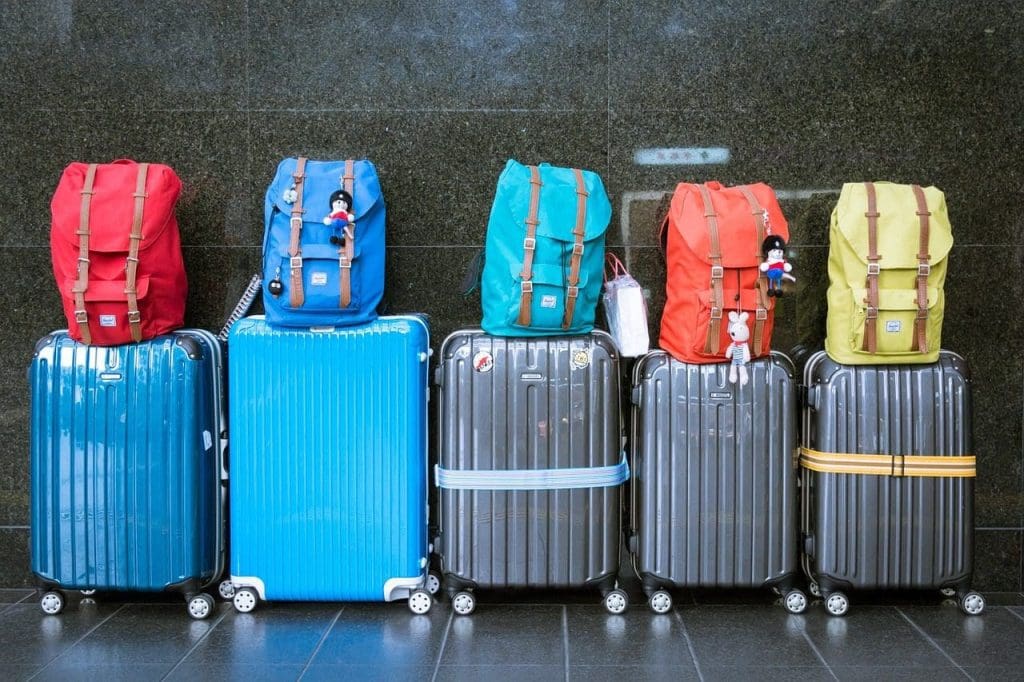 Security:
Having previously experienced lost or damaged luggage is another reason why every traveler should try shipping at least once. The airport's baggage handling system is quite sophisticated, and all bags eventually make it to their correct destinations. However, even the most reliable systems can fail, and the thought of beginning a business trip without the contents of your checked bags is enough to keep any traveler up at night. Your luggage may not be lost in the airport's labyrinth of conveyor belts and tunnels, but the high transfer speeds may do catastrophic harm to your goods. Again, shipping your bags is an option that can save you a lot of time and effort. To begin with, there is little chance of your goods getting lost because luggage delivery services handle a far lower volume than airports. In addition, the key selling feature of luggage transportation services is the assurance that your bags will be handled carefully and not damaged in transit.
Regulations:
If you need to carry commercial goods as part of your business trip, then HM Revenue and Customs states that if you are exporting commercial goods (these are goods that you sell or use in your business) out of Great Britain in your accompanied baggage you must make a full export declaration…
"You must submit a full export declaration before you leave Great Britain if your goods:
have a value of more than £1,500
weigh more than 1,000kg in total
are restricted goods
are alcohol, tobacco or fuel (excise goods)
need a licence (controlled goods)
are being put into or taken out of a customs special procedure, unless the goods are placed under
Temporary Admission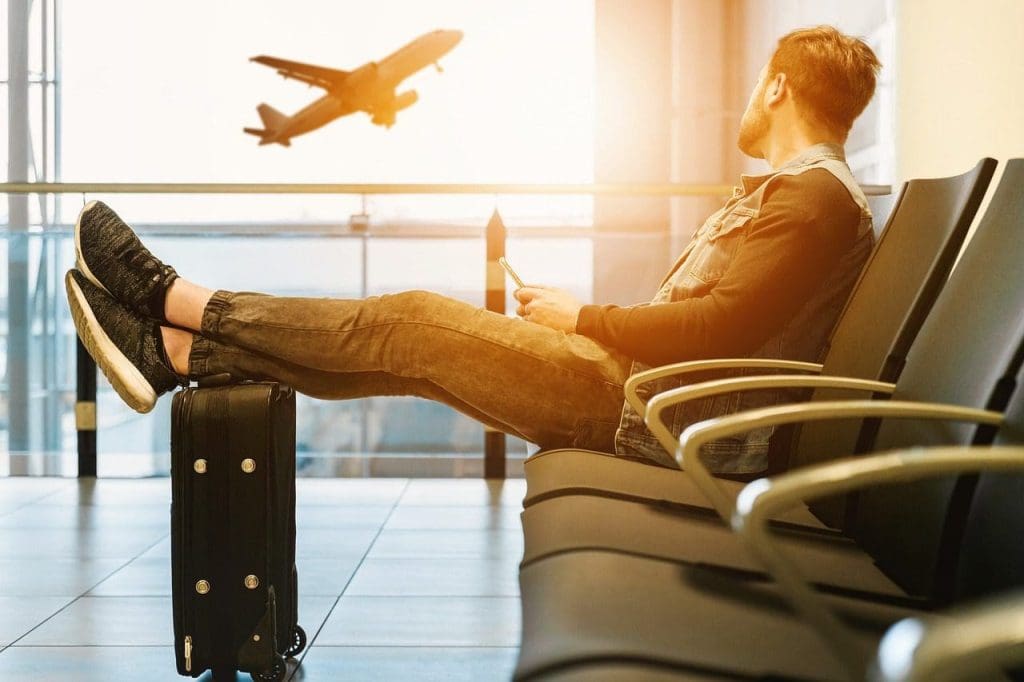 You must also submit a full export declaration if you're claiming VAT relief.
You should check the customs requirements for the country you're traveling to because these may differ from UK requirements."
Now that you have your luggage issues dealt with, all you need to do is focus on the purpose of your business trip – so go sign that huge new deal, win over the new client or add to your inventory with a new supplier, and to help you here are a few business travel tips…
Business Travel Tip 1 – Try to stick to your most critical daily habits
Staying physically and psychologically on top of your game is vital to make the most out of all those business encounters. That's why it's a good idea to take your most crucial daily routines from back home on your work trip. Some ideas might be meditating, doing yoga, or going for a morning run.
Business Travel Tip 2 – There are alternatives to working in your hotel room
Need a better working area than your hotel room? A last-minute meeting sprang up and you don't know where to accept your guests? A coworking space is perhaps your best option. With new shared office spaces coming up in many major cities, it shouldn't be too difficult to discover.
Business Travel Tip 3 – Use a firewall when using public internet
Make sure your antivirus is up to date and your firewall is in place, especially when using your business computer and accessing work-related information.
Business Travel Tip 4 – Take pictures of all your receipts
It is imperative that all business expenses be recorded. If you don't have your receipt, you won't get your money back. That's why it's highly suggested that whenever you receive a receipt, you photograph it. This way, you can keep track of your spending without worrying about losing the paper version.
And finally, pack a small selection of gifts. Little thoughtful presents are always appreciated. When you are taking a business trip, you may be meeting new clients or colleagues you haven't met in person before or you may be invited to socialise to welcome you into a new culture. Bringing a present demonstrates politeness, and doing the same for a customer strengthens your relationship with them.
Travel Begins at 40 Editor
Travel articles, news, special offers, festivals and events from the Travel Begins at 40 Editorial team and our global network of travel industry contributors.