The Priory Wareham: Quintessential England
James Clark
Posted on 24th May 2023
James Clark books into The Priory Wareham on a UK staycation to discover the perfect English weekend away with more than a touch of the French.
I may have arrived three hours early, but the very attentive receptionist escorted me happily chatting about the hotel to the outside seating area at the back of The Priory hotel, Wareham.
I was more than happy to relax with a coffee in hand and enjoy the view of four acres of beautiful gardens, people enjoying the river Frome and the surrounding countryside on the Isle of Purbeck.
The receptionist was also kind enough to show me around the hotel and explain how guests were extremely satisfied with the way the hotel had implemented processes around UK Government guidelines, making stays as safe as possible.
A Relaxing English Country House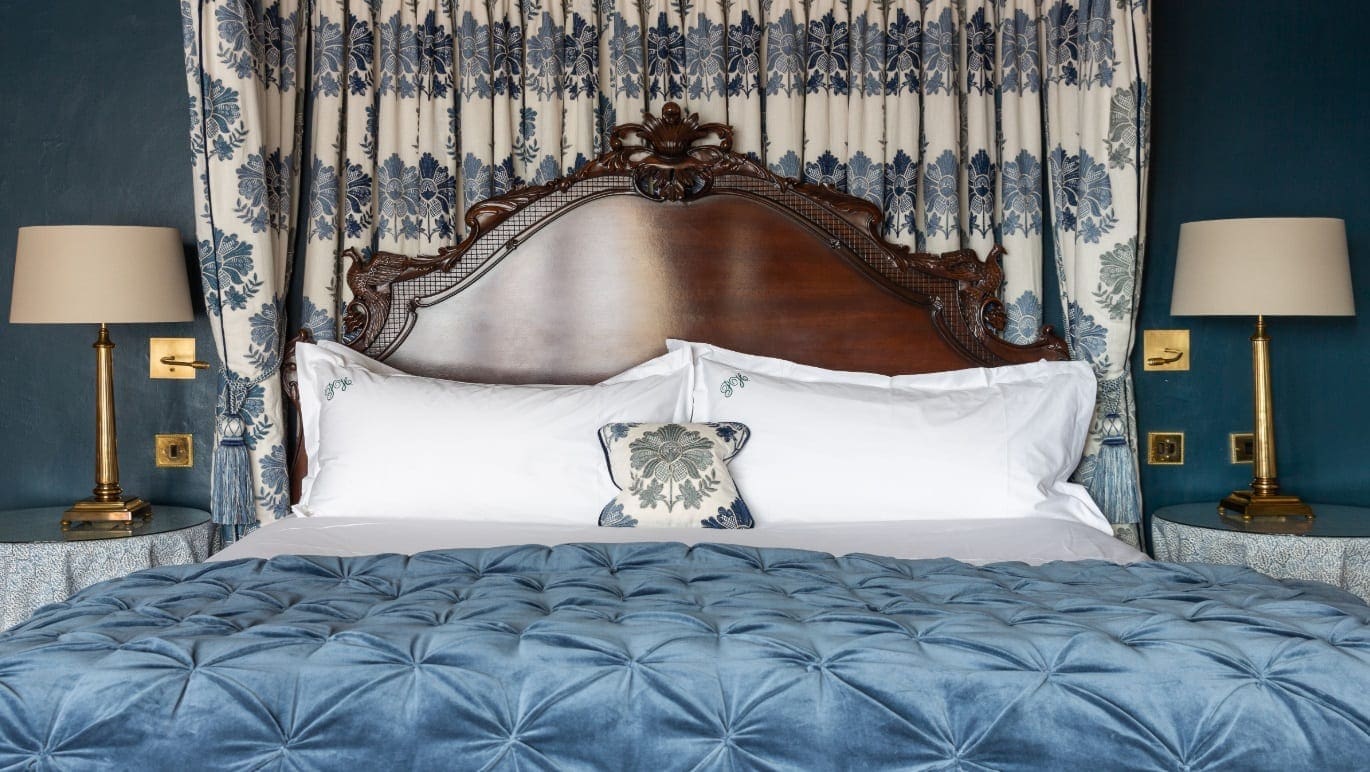 The English country house is stunning, with old wooden beams and differently coloured brickwork. It is grand, but it also manages to feel warm and inviting with original paving, antique mirrors and a large grand piano, comfortable seating and log fire in the drawing room.
I stayed in one of the 17 bedrooms in the main house, overlooking an inner courtyard. The traditional English style room was immaculate, the large bed soft and comfortable, it came with two flatscreen televisions, a desk, a Nespresso coffee machine and marble bathroom with an excellent shower, while the bowl of fruit on the coffee table was a thoughtful addition. The superior room had everything I could possibly require.
Before dinner, I headed down to the bar for a large glass of Wairau River Wines Sauvignon Blanc 2018 'Family Vineyard' Marlborough. It was suitably crisp and dry, so I continued to drink the same wine for the rest of the evening.
I couldn't believe how inexpensive my wine bill was in the morning at £37.50 for five large glasses. I was expecting to pay a lot more just for the setting.
Fine Dining at the Priory Wareham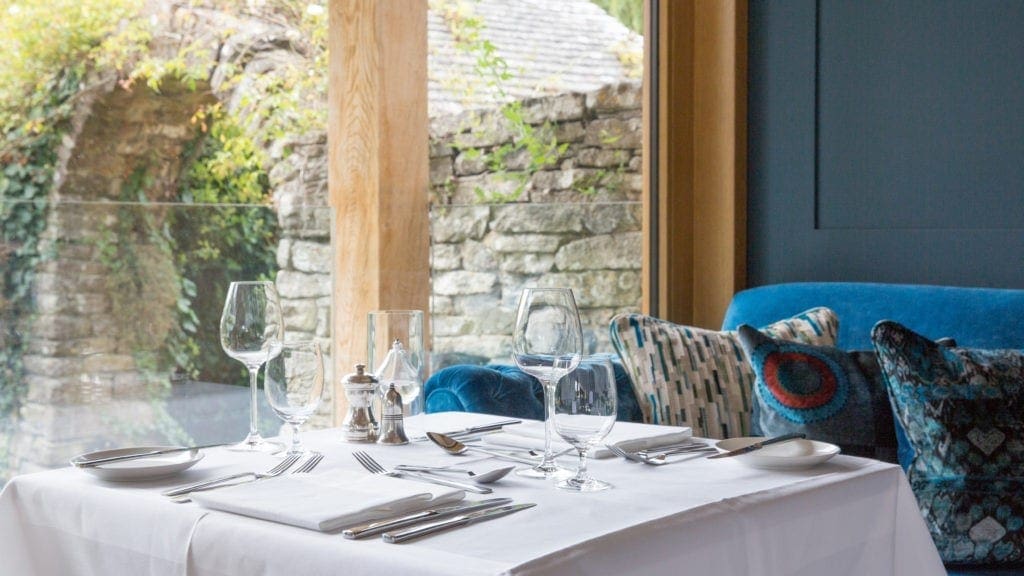 The service was excellent, and the head waiter greeted me outside and escorted me into the Garden Restaurant.
Head chef Stephan Guinebault's joined The Priory in 2006. His interest with quality food comes from growing up on his grandmother's farm in the Loire Valley. As a young man he trained in Michelin and Relais & Chateaux establishments in France.
Today, Stephan's passion for food is all about obtaining quality produce, with a guaranteed place of origin, using fine, locally sourced and seasonal produce. He is inspired by both European and International cuisine, along with traditional French and English dishes. I was extremely keen to try out his dinner menu and had gone as far as to skip lunch to enjoy it further.
I was seated in the Garden Restaurant and quickly ordered duck liver and foie gras bruschetta with honey roasted fig, wholegrain mustard and parmesan remoulade to start, coffee and smoked paprika marinated Purbeck venison with dauphinoise potatoes, wilted spinach and red currant jus for main and dark chocolate and cherry lava cake with pistachio ice cream and chocolate soil for desert. I couldn't fault anything, it was divine. I left the restaurant full, content, and ready to get into the large and comfortable bed.
The Priory's breakfast menu was impressive, but I decided to go for grilled kippers, with poached eggs and whole meal toast.
The Priory Hotel is popular with different age groups and the perfect place to go for a quintessential English weekend away or holiday. I would love to return one day.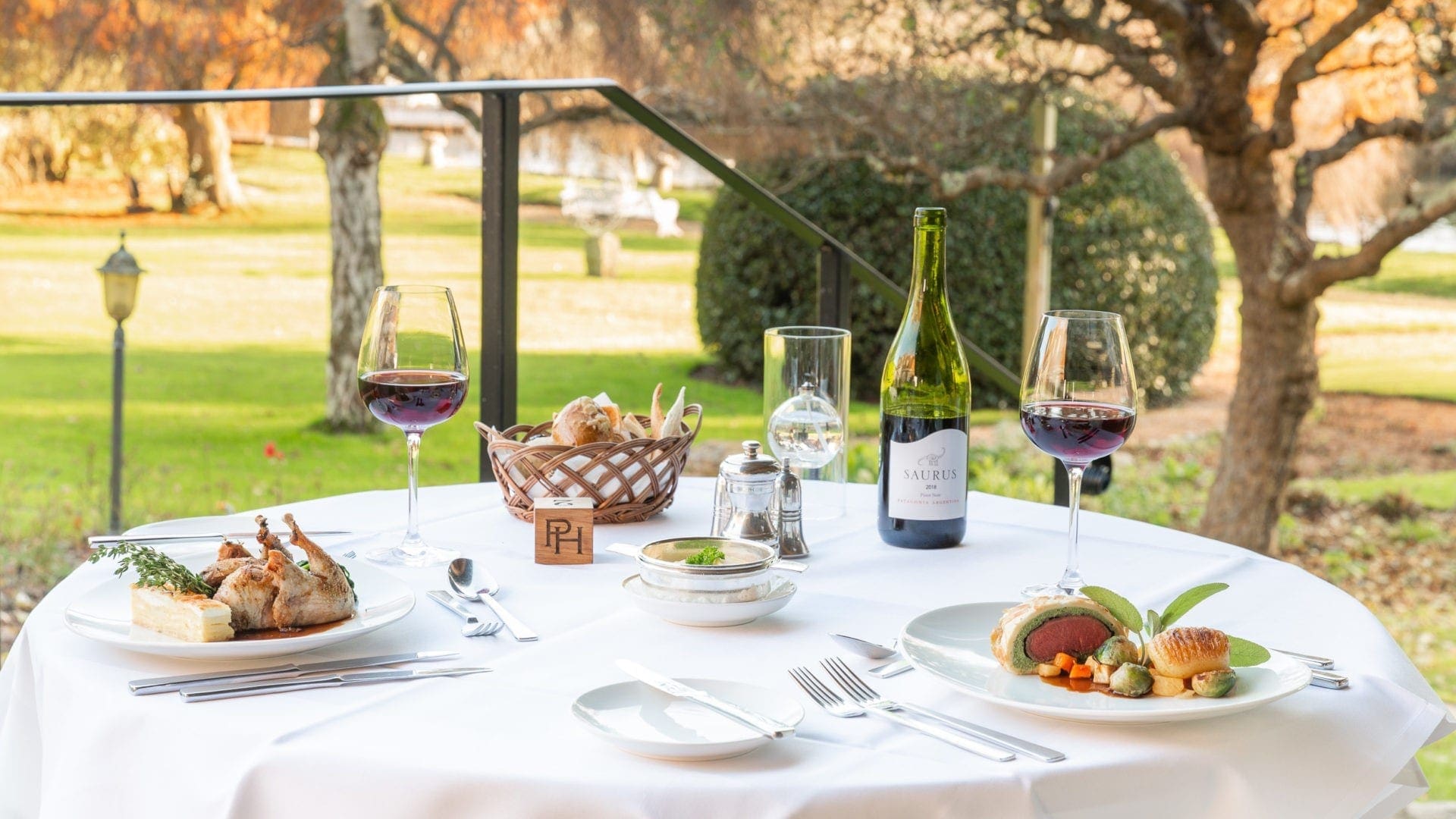 Places to See Near Wareham
Wareham itself is a beautiful market town and the hotel is situated just a one-minute walk from a selection of pubs and places to eat, but if you're anything like me then you'll prefer to check out the surrounding areas.
The ruins of Corfe Castle are just over five miles away, while Poole is just under ten. Along the Jurassic Coast lies Lulworth Cove (nine miles), Mupe Bay where you can anchor and Durdle Door is just over 10 miles from the hotel.
---
Read more about James' journey around southern England as he goes Aboard the Southampton Harbour Hotel.
---
The Priory Wareham
The Priory hotel, Church Green, Wareham, BH20 4ND.
T: 01929 551666
---
How to Get to Wareham
James Clark travelled to Wareham via Bournemouth from London with National Express (prices from £10.50 one way). National Express is the largest operator of scheduled coach services in the UK, linking more than 200 destinations. The coach was modern and comfortable and impressive Covid–secure measures were in place. To book: www.nationalexpress.com
From Bournemouth he travelled to Wareham with South Western Railway. Single fares start from £7.00 and returns start at £7.30.
James Clark
James Clark is a UK-based travel writer specialising in adventure and the great outdoors.