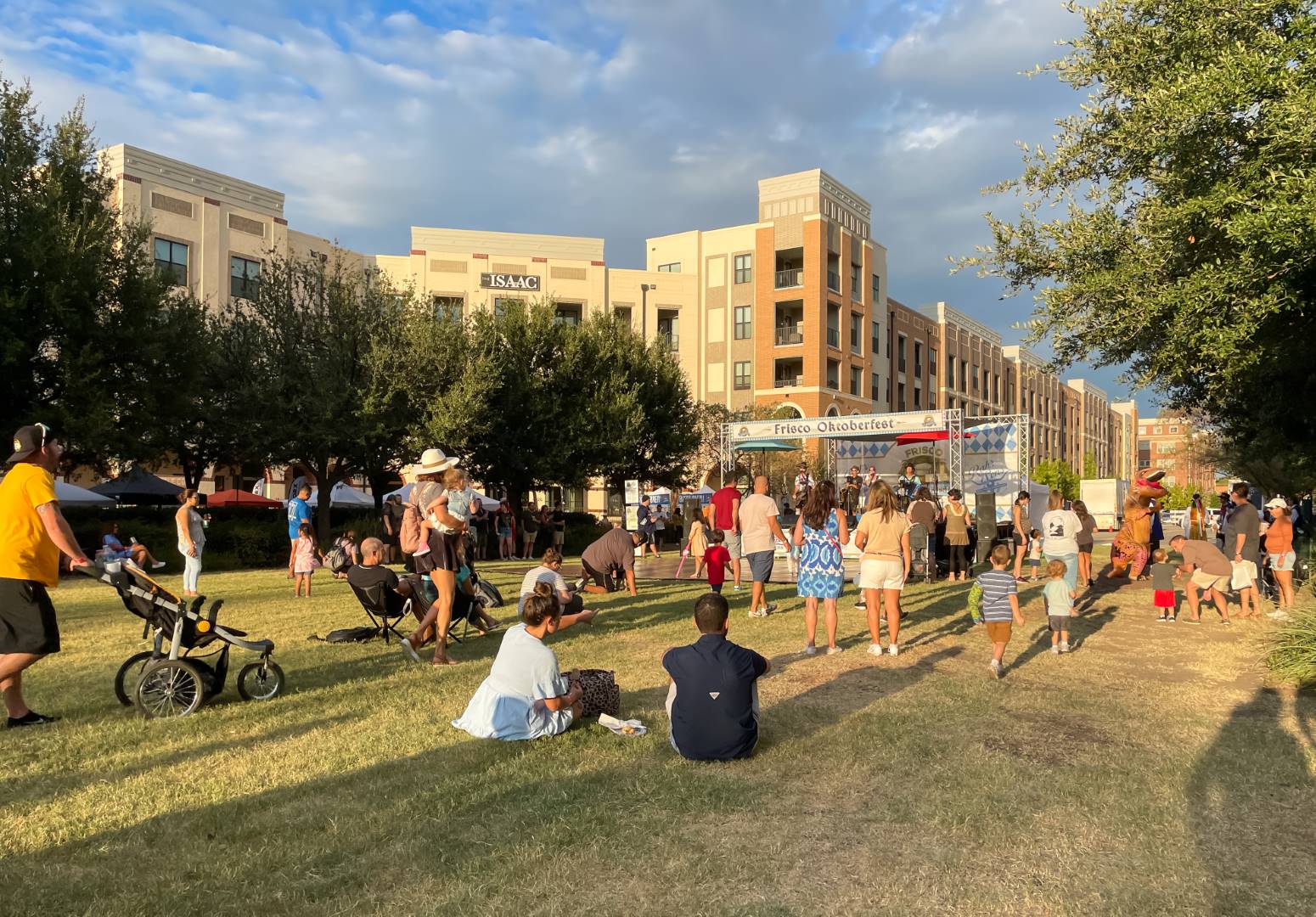 A Nature Lover's Guide to Parks and Green Spaces in Frisco
Travel Begins at 40 Editor
Posted on 30th Jun 2023
Ever wondered about the tranquility hidden in the city's bustling life? Nestled within the dynamic cityscape of Frisco, Texas, you'll find a selection of parks and green spaces that serve as urban oases. Let's explore these serene spots together, shall we?
An Introduction to Frisco's Natural Beauty
Frisco might be known for its economic prosperity and thriving city life, but it's also home to beautiful, lush green spaces waiting to be discovered.
Why Visiting Parks and Green Spaces in Frisco is a Must
Exploring the green sanctuaries of Frisco goes beyond being a simple pastime. Here's why it's a must for every nature lover.
The Benefits of Engaging with Nature
Immersing in nature doesn't just offer a scenic change from the city's grey skyscrapers. Research has shown that spending time in green spaces can reduce stress, improve mood, and enhance mental well-being. Plus, the physical activity involved—walking, jogging, or biking—adds to your daily exercise, keeping you fit and healthy. And did you know exposure to natural sunlight helps your body produce Vitamin D, essential for bone health? Exciting, isn't it?
The Unique Flora and Fauna of Frisco
And the perks don't stop there! Frisco's parks are home to unique species of flora and fauna, serving as thriving biodiversity hotspots. Witness the Eastern Redbud's vibrant blossoms during spring or the American Beautyberry's rich, purple berries come to fall. Listen to the melodic chirping of the Northern Cardinal or spot a stealthy Red Fox amid the greenery. These parks offer a delightful retreat for novice and experienced birdwatchers, wildlife photographers, and nature enthusiasts.
Unveiling the Best Parks and Green Spaces in Frisco
Having established the irresistible allure of nature, let's embark on our journey through some of Frisco's best parks and green spaces.
Central Park
Located in the heart of the city, this 31.77-acre park is a haven for nature lovers and those looking for a peaceful respite.
What to See and Do in Central Park
Besides its picturesque trails, Central Park offers scenic picnic spots, perfect for a family outing or a solitary retreat. The park also features beautiful water sculptures and a Veterans Memorial that's worth a visit. For bird lovers, the park serves as a habitat for various species—so don't forget your binoculars!
Frisco Commons Park
The Frisco Commons Park, next on our list, is a space with recreational facilities surrounded by natural beauty.
Activities at Frisco Commons Park
Think of a fun-filled day with your loved ones, picnicking near the pond, walking along the serene trails, or letting the children loose in the award-winning 'Best Playgrounds'. The park also hosts community events, offering various opportunities to connect with fellow nature enthusiasts.
Warren Sports Complex
For sports enthusiasts and nature lovers alike, the Warren Sports Complex is an ideal choice.
Sports and Recreation at Warren Sports Complex
It offers a perfect mix of sports facilities—soccer fields, softball and baseball fields, and even tennis courts—surrounded by abundant greenery. The park's trails wind around the sports fields, offering a serene path for joggers and walkers. The complex even boasts a fishing pier—so why not try your hand at fishing?
Falcon Field Park
For those after a quieter experience, Falcon Field Park's expansive open spaces and tranquil atmosphere make it a great pick.
Exploring Falcon Field Park
Perfect for solo adventurers or families, its walking trails and open spaces provide a great escape from city life. Enjoy the butterfly garden, a splash in the spray park during summer, or just the sight of the endless sky mirrored in the park's pond. And, if you're lucky, you might spot a falcon soaring above!
This detailed guide inspires you to lace up your walking shoes and explore the best of nature in Frisco, Texas. After all, as they say, nature's peace will flow into you as sunshine flows into trees. Happy exploring!
Experiencing Nature through Seasonal Events in Frisco
Frisco's green spaces are not just about their year-round beauty but also about the varied seasonal events they host. Spring invites you to the 'Arbor Day Celebration' in Central Park, dedicated to tree appreciation with fun activities. Summer is welcomed with the 'Music in the Square' event at Frisco Square, where you can enjoy live music in the heart of greenery. Come fall, 'Trick or Treat the Trail' at Frisco Commons Park offers Halloween fun in a vibrant autumnal setting. And winter won't feel chilly with the 'Frosty 5K & Merry Mile' race in Simpson Plaza, where you can enjoy the city's holiday decorations. These events provide fantastic opportunities to enjoy and connect with nature throughout the year, fostering community spirit.
Tips to Enhance Your Visit to Frisco's Parks and Green Spaces
Remember, visiting these parks isn't just about taking—it's about giving back as well. While you should always carry essentials like water, sunscreen, and snacks, it's equally important to respect the environment. Here are a few quick tips:
Pack it in, pack it out: Always carry a trash bag and ensure you leave no trace behind.
Stay on designated trails: This protects the park's flora and fauna and reduces erosion.
Respect the wildlife: Keep a safe distance and never feed the animals. Feeding them can disrupt their natural diet.
Keep pets on a leash: This ensures the safety of both your pet and the park's wildlife.
Conclusion: Nature's Call to Frisco
All in all, Frisco's parks and green spaces offer a breath of fresh air amid the city's hustle. A walk in these spaces is like a rejuvenating dip in the pool of nature, a reminder of our roots in the heart of urban life. So, are you ready to answer nature's call?
And when you're ready to make a move and become part of this vibrant community, Friso is home to reliable Frisco movers who are just a call away, ready to make your transition seamless and stress-free.
Get out there and enjoy the beauty of nature, Frisco style!
FAQs
Q1: What are some of the best parks to visit in Frisco?
Answer: Central Park, Frisco Commons Park, Warren Sports Complex, and Falcon Field Park are among the best parks in Frisco.
Q2: Can I do physical activities in these parks?
Answer: Absolutely! Many of Frisco's parks, like the Warren Sports Complex, offer facilities for sports and physical activities.
Q3: Are these parks suitable for family visits?
Answer: Yes, these parks are family-friendly with amenities like picnic spots, play areas, and more.
Q4: Do these parks host events?
Answer: Yes, several parks in Frisco host seasonal events to enhance your experience of nature.
Q5: Are there any rules for visiting these parks?
Answer: Yes, basic etiquette includes respecting the natural environment, disposing of trash properly, and considering other visitors' experience.
Travel Begins at 40 Editor
Travel articles, news, special offers, festivals and events from the Travel Begins at 40 Editorial team and our global network of travel industry contributors.