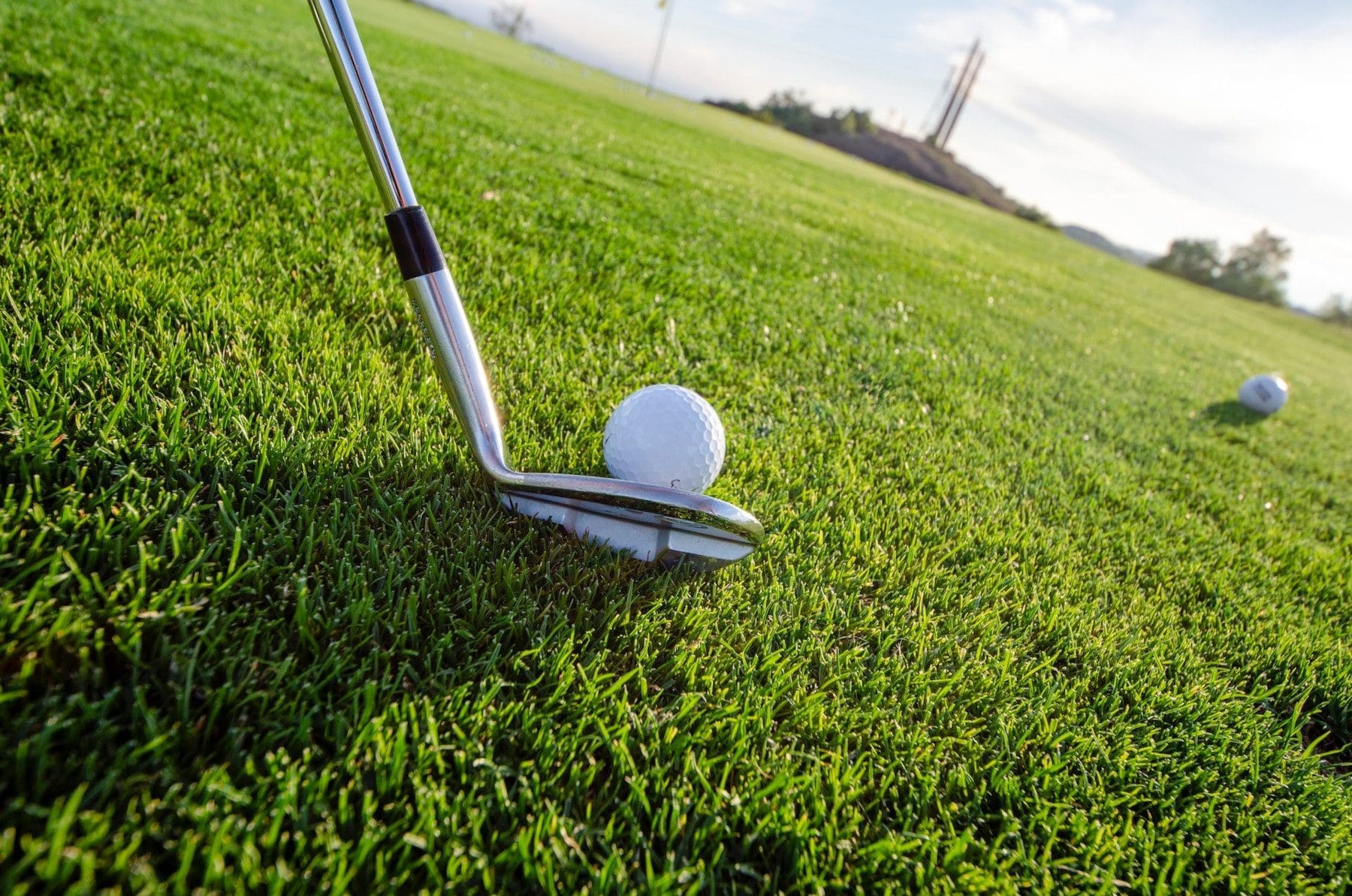 Caribbean Island Hopping for Golfers: 5 Top Courses to Visit
Travel Begins at 40 Editor
Posted on 26th Jun 2023
The Caribbean is an ideal destination for golfers looking to play on stunning courses. This paradise boasts breathtaking scenery, a warm climate year-round, and some of the world's most enchanting golf courses. 
Each course on this island offers a level of magnificence that makes them irresistible destinations for those who crave picturesque landscapes and challenging gameplay in equal measure. If you are unsure what courses to visit during your golf trip in the Caribbean Islands, here are some you might want to consider. 
Royal Westmoreland Golf Course
The Royal Westmoreland Golf Course in Barbados is one of the shining stars among Caribbean golf destinations. 
Designed by the renowned architect Robert Trent Jones Jr., this 18-hole par-72 championship course offers unmatched ocean views and an unparalleled golfing experience. The challenging gameplay, featuring tight fairways and elevated greens, guarantees to test any golfer's skill level. 
Besides its world-class course, Royal Westmoreland boasts excellent facilities such as a pro shop and practice areas for honing your skills before a round. As you make your way through the lush, picturesque landscape of this idyllic Caribbean paradise, it's no wonder why so many golf enthusiasts consider Royal Westmoreland an absolute must-visit destination on their bucket list. 
The Teeth of The Dog 
Casa de Campo Resort's Teeth of The Dog course, located in the Dominican Republic, is another top destination golfers must visit in the Caribbean. This spectacular 18-hole course was designed by legendary golf architect Pete Dye, and features seven magnificent holes along the stunning coastline. 
Ranked as one of the best courses in the world, Teeth of The Dog offers a perfect blend of beauty and challenge as players navigate seamlessly through lush fairways, immaculately manicured greens, and strategically placed bunkers. Its mesmerizing ocean vistas will leave you awestruck on every swing while showcasing what makes Caribbean golf so special.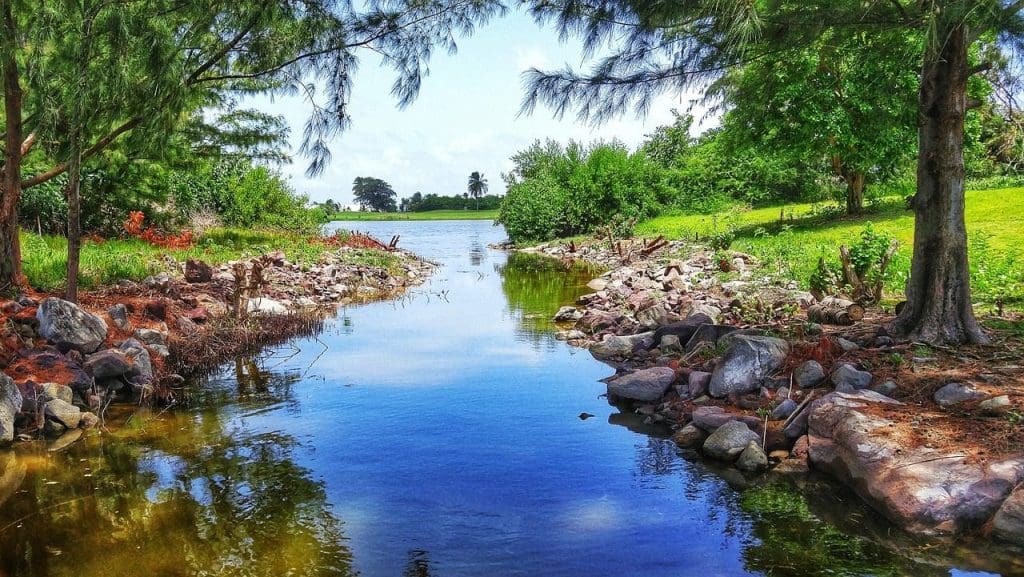 Punta Espada Golf Club
Nestled within the luxurious Cap Cana Resort in the Dominican Republic, Punta Espada Golf Club is yet another Caribbean golf haven that players must experience. Designed by the iconic Jack Nicklaus, this captivating 18-hole course stretches across a visually stunning coastal landscape with eight holes situated directly on the shoreline. 
Punta Espada has consistently ranked among the top golf courses worldwide, thanks to its meticulously maintained fairways and challenging greens complemented by inviting turquoise waters and dramatic cliffs. Golfers of all skill levels will delight in conquering this par-72 masterpiece while admiring panoramic ocean views at every turn. 
The best part is that this course promises a captivating combination of incredible golf action and breathtaking surroundings sure to satisfy any enthusiast's appetite. 
Green Monkey Golf Course
Another unmissable golf course located in the Caribbean is the Green Monkey Golf Course at the prestigious Sandy Lane Resort in Barbados. This illustrious par-72 course, crafted by renowned designer Tom Fazio, challenges and thrills players as it meanders through a dramatic setting of lush greenery peppered with exposed rock quarries. 
Named after the island's native green monkeys that can often be spotted nearby, this unique course features rolling fairways and sloping greens that promise an outstanding test for golfers of various skill levels. The centerpiece of Green Monkey is its iconic bunker carved into the silhouette of a monkey on the 16th hole, making it an unforgettable landmark. 
With its distinct layout and natural beauty, Green Monkey Golf Course offers an exceptional golfing escapade every enthusiast should experience while visiting the Caribbean. 
Four Seasons Resort Nevis
One more exceptional golf destination in the Caribbean that can't be overlooked is the Four Seasons Resort Nevis. The course offers a picturesque 18-hole championship course on the beautiful island of Nevis. 
Designed by the acclaimed architect Robert Trent Jones Jr., this golfing gem harmoniously blends with its pristine surroundings and provides panoramic views of both Nevis and its neighboring island, St. Kitts. At this course, golfers will be challenged by varying elevations, tricky bunkers, water hazards, and a signature par-3 15th hole located along the edge of the coast amid a vibrant rainforest backdrop. But that's nothing to worry about, as the carts in this course have golf cart tires for all terrains to ensure you have a one-of-a-kind golfing experience.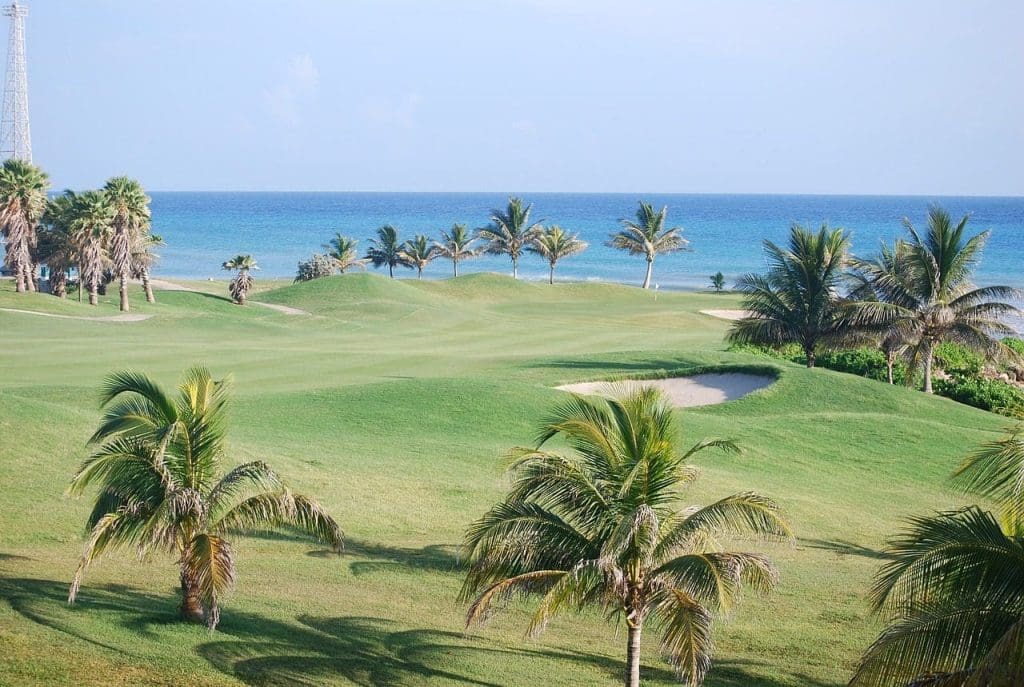 Conclusion 
If you're passionate about golfing and yearn for picturesque courses surrounded by tropical settings in a warm climate practically all year round, now you know what courses to visit on the Caribbean Island. 
However, there are many more heavenly golfing paradises that are sure to steal your heart and provide unforgettable memories on the greens, so you will want to take your research beyond this article. 
Travel Begins at 40 Editor
Travel articles, news, special offers, festivals and events from the Travel Begins at 40 Editorial team and our global network of travel industry contributors.