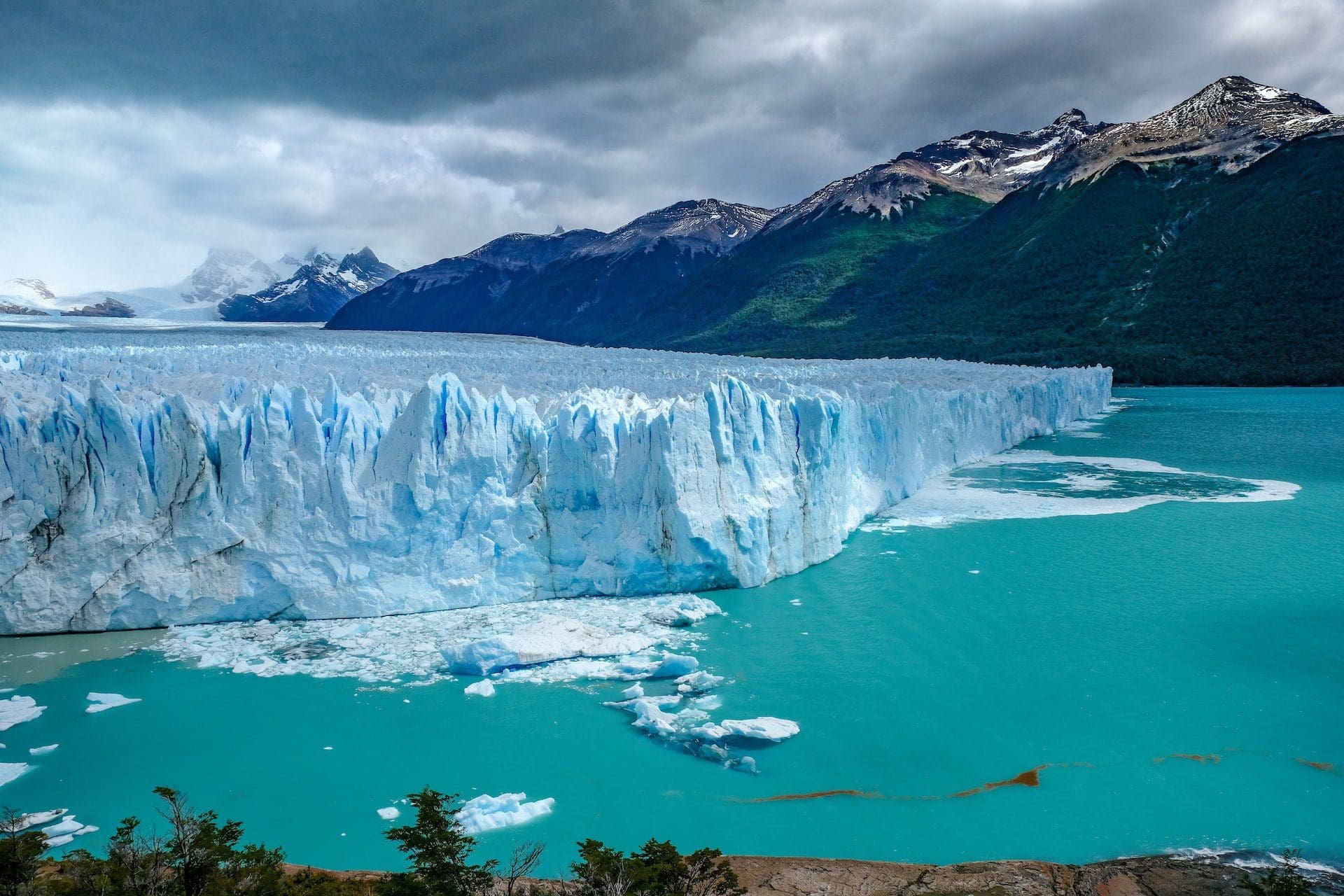 The Luxury Latin America Bucket List: Must-See Destinations for Over 50s
Travel Begins at 40 Editor
Posted on 1st Jun 2023
Latin America has a lifetime's worth of incredible travel destinations worth writing home about, but as an over 50s traveller it's all about quality rather than quantity. You are looking for those special bucket list destinations that promise only the most adventurous, exclusive, and luxurious experiences like cruising on a five-star yacht in the Galapagos, sipping Malbec in Mendoza, and riding in a helicopter over the Iguazu Falls. Well, this article highlights all those experiences and more in this luxury Latin America bucket list. Covering six destinations across four countries, it will give you all of the insight you need on the once-in-a-lifetime experiences you could be having on your next vacation. Read on to see where your heart wants to take you next.

Galapagos, Ecuador
When you think of bucket list destinations, the Galapagos, a biodiverse archipelago in the South Pacific, often competes for the top spot. Not only is this archipelago of islands the most remote on Earth, but it's also the most richly populated with endemic plant and animal species like giant tortoises, Galapagos iguanas, blue-footed boobies, and frigates. According to the Galapagos Conservancy, around 80% of the land birds, 97% of the reptiles and mammals, and more than 30% of the plants are endemic. So, for those lucky enough to visit, it feels as though you're stepping into a whole new world.
The conservation of this unique ecosystem is of prime importance and so the entire region is protected, which means visitors are only granted access accompanied by a guide. As a result, there's an abundance of unforgettable luxury Galapagos tours to choose from including exclusive Galapagos cruises on five-star 16-passanger yachts. Imagine waking up to freshly prepared breakfast on your private balcony before heading out for a day of snorkeling with sharks and rays and returning for sunset drinks in the sundeck jacuzzi. The luxury and comfort of a Galapagos yacht combined with the nature and adventure of the islands you visit makes this Latin America bucket list experience hard to beat.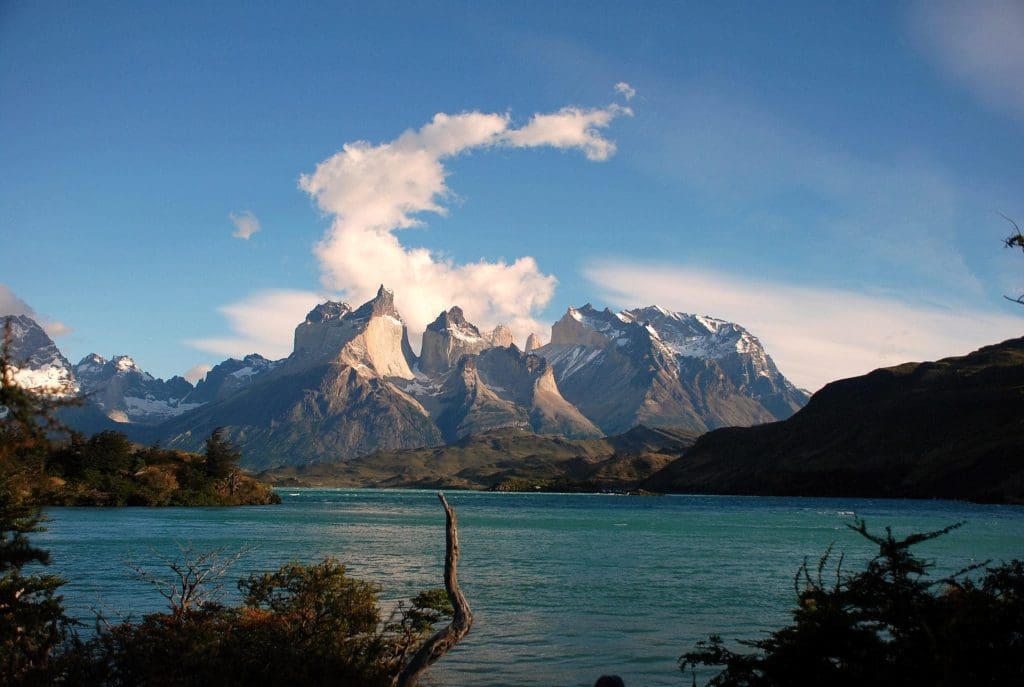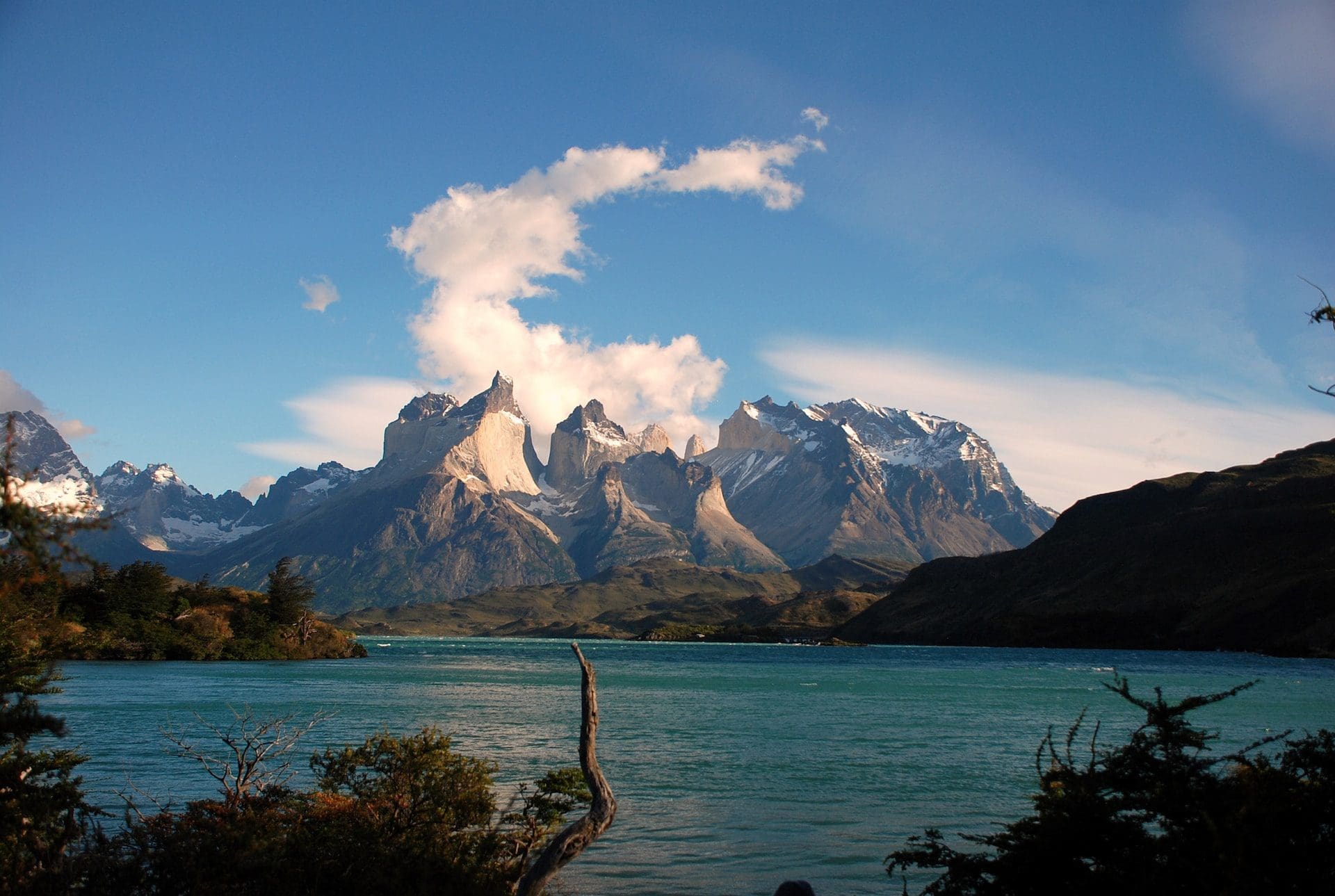 Patagonia, Chile and Argentina
Known for its staggering mountains, steppes, grasslands and deserts, glacial fjords and temperate rainforests, Patagonia is the ultimate bucket list destination for adventure and landscape seekers. This large region spanning the bottom quarters of Argentina and Chile is home to famous spectacles of nature such as Mount Fitz Roy, the Perito Moreno Glacier, and the Beagle Channel. Of course, this beautiful natural playground allows you to do any outdoor sport you can think of from hiking to whitewater rafting on luxury Patagonia tours. However, its remote position far from civilization makes it an ideal place to retreat and recalibrate too.
So, while you can challenge yourself to one of Patagonia's best hikes like the 'W Trek' or 'Laguna de Los Tres', you can also stay at a traditional estancia and spend your days horseriding, birdwatching, and reading. Whether you want adventure, relaxation or both, there's a luxury Patagonia tour for you. In fact, Totally Latin America provides the most luxurious tours and itineraries in Patagonia featuring stays at enviable five-star hotels like Awasi Patagonia and Explora Patagonia, and unique tours with private guides. When you're not hiking through Torres del Paine, you could be wildlife spotting in Tierra del Fuego, overlanding in Lago del Desierto, or studying ancient geology at Lake Sarmiento.
Chile & Argentina's Wine Regions
Chile and Argentina have established themselves as two of the leading wine regions in the world. While Argentina's Mendoza wine region has garnered a name for itself through its dark and rich Malbec, Chile's various valleys have established themselves with the Carmenère and Syrah grape varieties. Those that prefer a slower pace of travel might wish to concentrate on one or two valleys, those looking for a bucket list adventure can drive from Mendoza and across the Chilean border to the Maipo Valley near Santiago and beyond.
Between the two countries, wine enthusiasts and connoisseurs alike will be blown away by the incredible opportunities and experiences revolving around viticulture and wine-making. Some of the luxury Chile wine tours include a private tasting at the mansion of Don Melchor de Concha y Toro, a stay at the VIK Chile Retreat, and a premium dining experience at Casas del Bosque. Meanwhile, Mendoza's luxury Argentina tours include everything from horseback riding between wine tastings to a hot air balloon ride over the vineyards and rafting in the Mendoza River. By the time you leave the sun-kissed vineyards of Chile and Argentina, not only will you have become experts on all things wine, but you will have made memories amongst the vines that will last a lifetime.
Machu Picchu, Peru
As one of the 7 New Wonders of the World, Machu Picchu is one of the top luxury Latin America bucket list destinations. Images of emerald green peaks surrounding the surreal stone structures of the ancient citadel shrouded by myths and legends of the Inca Empire have reached screens across the world, but few have had the privilege of witnessing it with their own eyes. And yes, it is even better in person. However, walking through the famous Sun Gate and watching the sunrise over the citadel is only part of the incredible experience, the other part lies within the journey to it.
Some might choose to follow the path of the Inca on the Inca Trail, which takes 4-5 days of hiking alo26-mile mile (43 km) long trail of winding rivers, ethereal forests, mountain passes, and ancient ruins. Others, however, might prefer to experience the ultimate luxury Peru tour: the Hiram Bingham train to Machu Picchu. This world-class train ride from Cusco to the base of Machu Picchu blends adventure with opulence as the 1920s Pullman-style dining and bar carriages provide white-glove service as you enjoy a three-course gourmet meal, champagne or cocktails of choice, and live Peruvian folk music.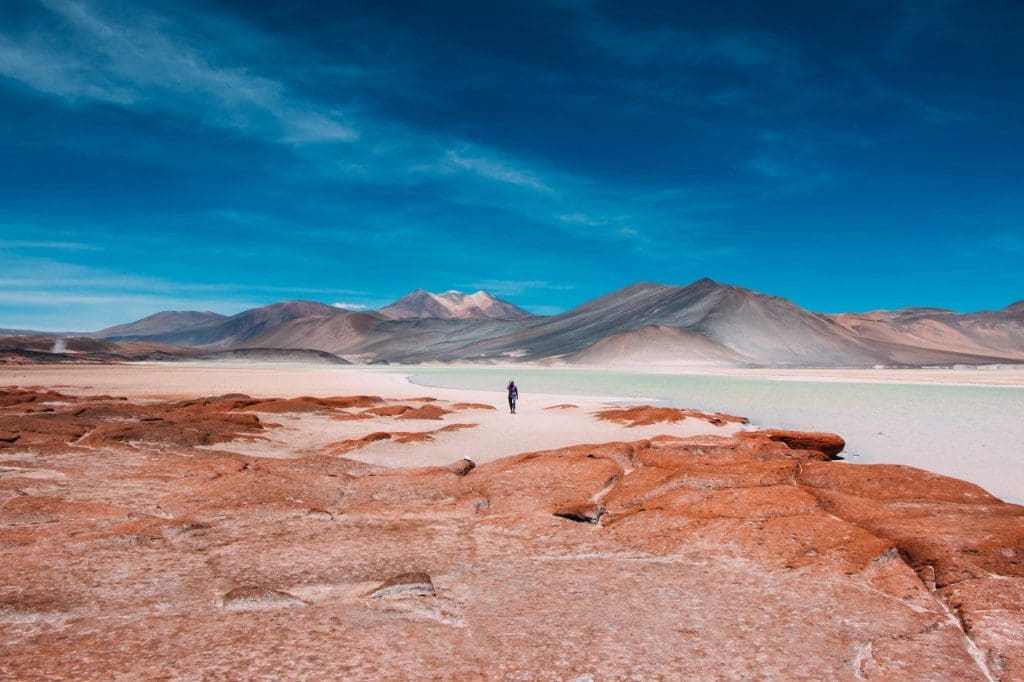 Atacama Desert, Chile
The Atacama Desert in the northern tip of Chile might not be as famous as Patagonia or Machu Picchu, but it's equally deserving of a spot on this list of luxury Latin America bucket list destinations: here's why. Not only is it the world's driest desert, but it's also the most varied. Instead of dunes for as far as the eye can see, expect Mars-like burnt umber valleys, salt flats that mirror the sky, geysers so misty they obscure the sun, and lagoons pigmented both pastel pink and pine green. And on top of it all, it boasts one of the clearest night skies you'll ever see, making it an enviable stargazing spot for astronomers and enthusiasts alike.
Along with these epic natural spectacles is a selection of incredible luxury Chile tours to the Atacama. Think mountain biking in Moon Valley with a sunset picnic at its highest vista. Think floating in the natural salt lagoons at the Andes foothills. Think searching for petroglyphs in Rainbow Valley. All this can be done on private tours with expert guides. Pair these luxury experiences with a luxury stay at a desert oasis like Tierra Atacama, a desert oasis where you can recalibrate after days of adventure with nourishing gourmet food, replenishing spa treatments, and undisturbed rest.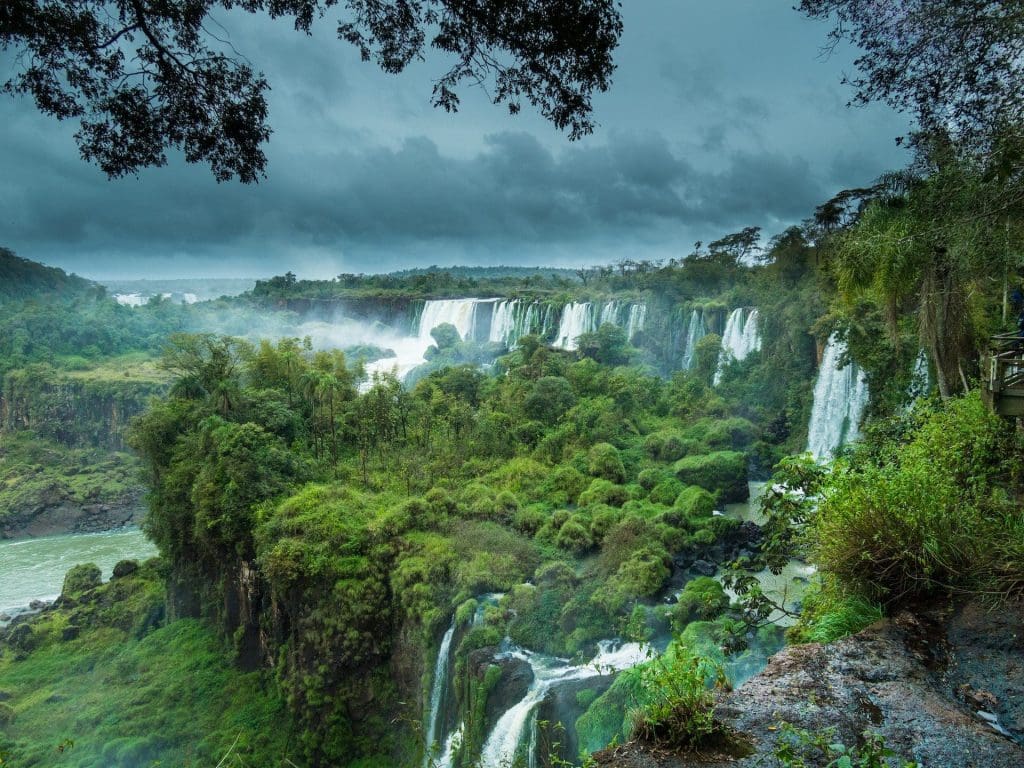 Iguazu Falls, Argentina
Consisting of 275 cascades across 1.5 miles along the Iguazu River, the Iguazu Falls is the largest waterfall in the entire world. This feat of nature has, therefore, been crowned as one of the 7 Wonders of the Natural World. But with or without this status, the waterfall on the Argentina-Brazil border is undoubtedly a luxury Latin America bucket list destination. Sure, it's possible to see it on a whistle-stop tour in just a day, but Iguazu and its surrounding region deserves much more of your time. From adventurous rainforest pursuits to poolside bathing at a prestigious resort, there is so much to capture your attention — and your heart.
Of course, seeing the Iguazu Falls is the main event of a trip here and so it's worth making your sighting special with one of the very best luxury Argentina tours; a private helicopter ride over the falls. Alternatively, you can enjoy the falls from below with a kayaking tour and even see them without the crowds with exclusive early access at some of the area's most prestigious hotels. Then delve deeper into the rainforest at Iguazu National Park, greet the exotic birds at Parque das Aves, and discover the regional wildlife like monkeys, anteaters, and capybaras at Guira Oga animal refuge.
Book your Latin America bucket list destination
Having discovered the most bucket-list-worthy destinations in all of Latin America, you now have the inspiration you need to plan your own bucket list trip. With the TLA travel experts at hand to create a bespoke itinerary that covers all of your dream destinations and experiences, your luxury Latin America vacation will be as memorable as you'd hope. Get in touch with them now to start planning by messaging TLA here or calling on +1 855 217 9045.
Travel Begins at 40 Editor
Travel articles, news, special offers, festivals and events from the Travel Begins at 40 Editorial team and our global network of travel industry contributors.