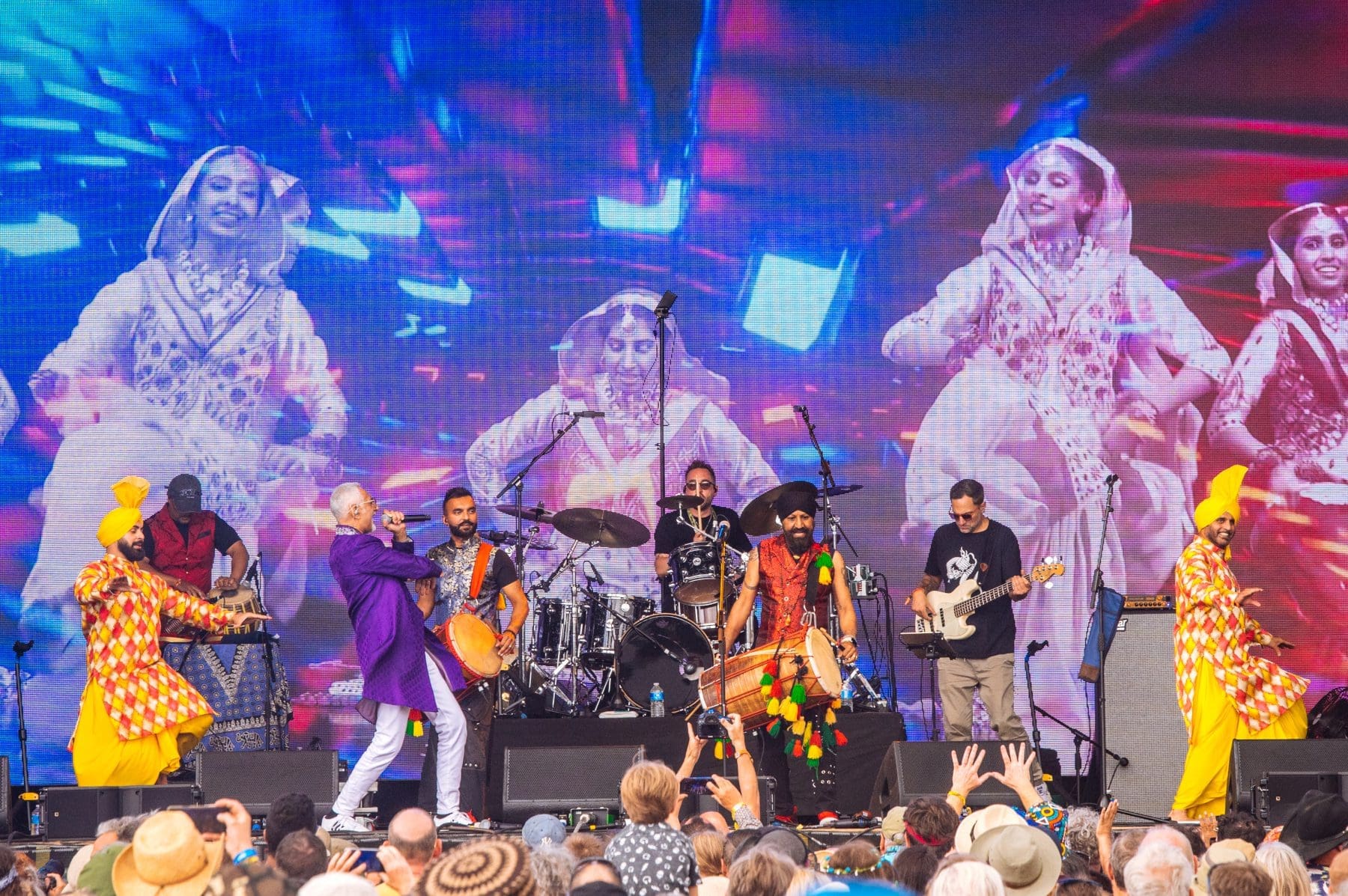 WOMAD 2023, the World's Festival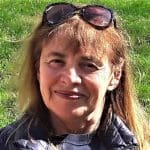 Judith Schrut
Posted on 1st Jun 2023
Judith Schrut previews the wonderful world of WOMAD 2023.
WOMAD stands for World of Music, Arts and Dance and is simply the biggest international music festival on the planet. Happening the last weekend in July, WOMAD UK brings hundreds of performing artists from dozens of countries and thousands of world music fans to a beautiful open air site deep in the Wiltshire countryside.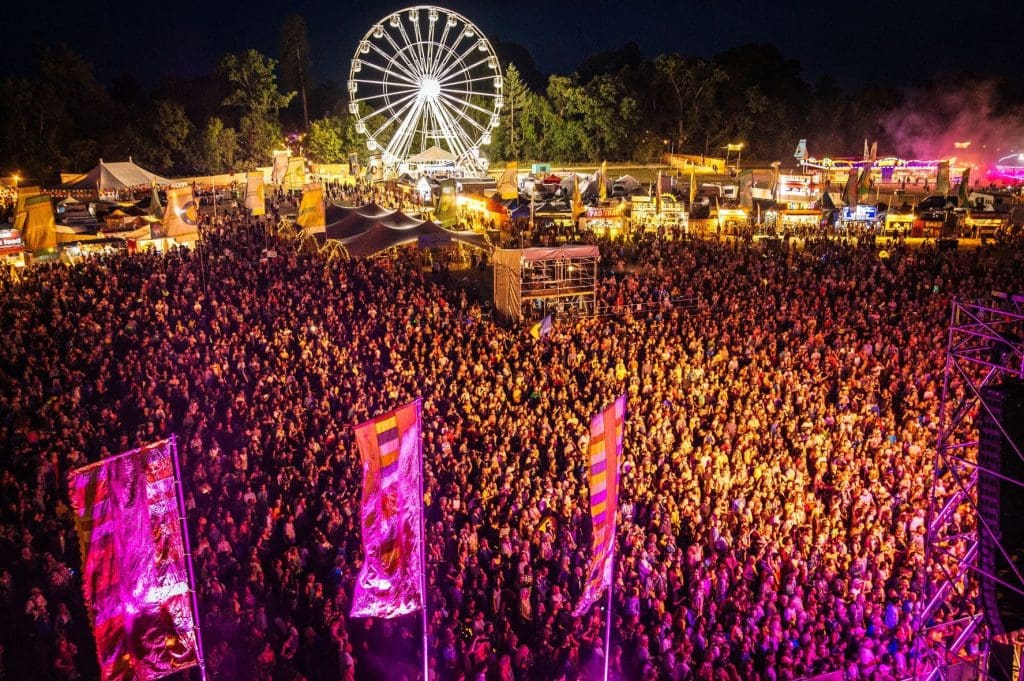 If you've ever been to WOMAD, you'll know what a unique and joyous festival it always is.
This year's massive list of world-class musicians is topped by Afrobeat stars Femi Kuti and the Positive Force and Cuba's sensational Ana Carla Maza, with her distinct brand of Bossa Nova and Samba. Global musical royalty is represented by the queen of Portuguese Fado, Mariza and by Malkit Singh, undisputed king of Indian bhangra.
From Morocco come the mesmerizing sounds of Asmâa Hamzaoui and her all-female band,  challenging the male-dominated world of North African gnawa, while Los Wemblers, five Peruvian Amazon veterans, fuse cumbia and 1960's psychedelia.
From Japan comes the musical whirlwind known as Ajate,  with its extraordinary blend of traditional Japanese Ohayashi and East African Afro-funk.   There's swinging juke-joint jive from King Pleasure and the Biscuit Boys,  hot and spicy southern Italian pizzica from Amaraterra,  genre bending, self-described 'freak cabaret' from Ukraine's Dakh Daughters and much, much more.  Don't be surprised if your most memorable WOMAD sounds come from musicians or music styles you've never heard of before.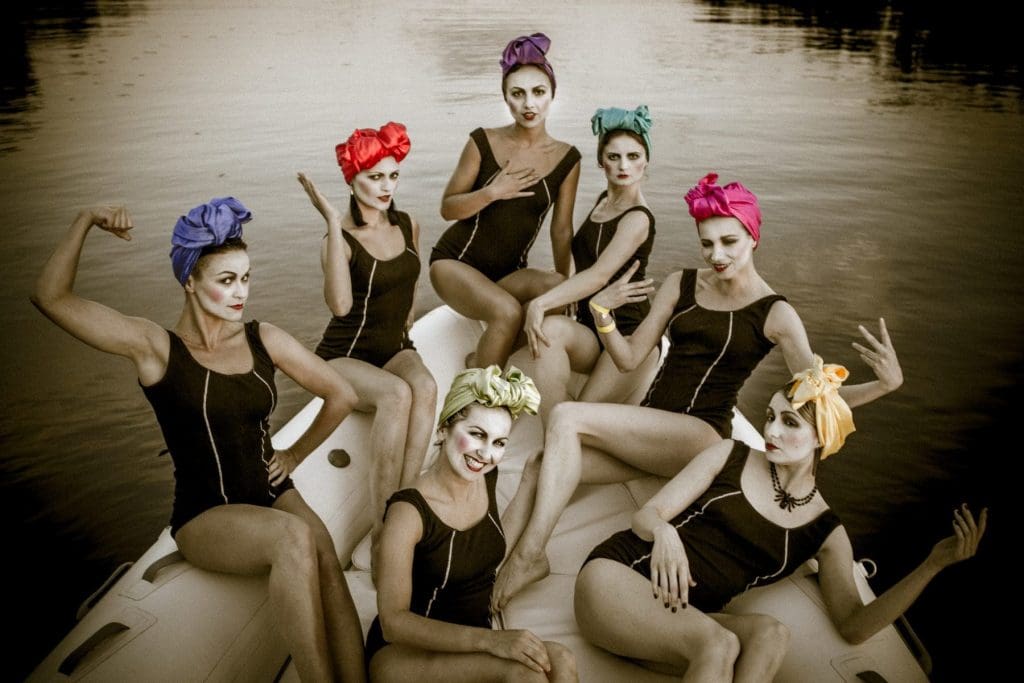 Traipsing from stage to stage in the fresh country air is hungry work and WOMAD is well-prepared for this. Not far from the multiple performing stages, and beneath hallmark giant flags waving majestically in the breeze, is the Global Market. Here, you can eat your way around the world from a mouthwatering range of international food and drink. There's also a chance for blissful browsing amongst WOMAD's huge selection of crafts, clothing, musical paraphernalia and worthy causes on display.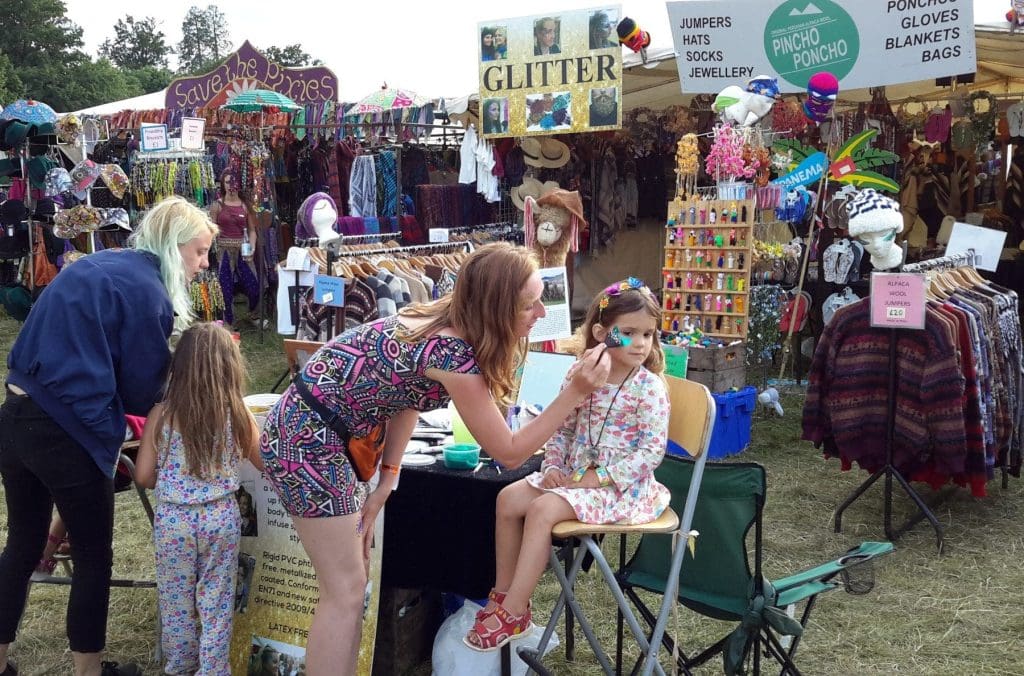 Although WOMAD's music is its main draw, you'll find loads of other imaginative events to tickle your festival fancy.  Taste the World serves up a popular combo of food, music and conversation under one intimate tent, as WOMAD artists take time out to cook, chat and share favourite dishes from their homeland.    WOMAD is famously family friendly, free for Under-13s and packed from dawn to dusk with joy-filled workshops and activities at its dedicated World of Children.
Breathe deeply in the cool shade of the Arboretum, sip tea and munch homemade cake under the ancient turkey oaks and discover myriad ways to bathe body, mind and soul in the World of Wellbeing.   Here's your chance to sample laughter yoga, gong baths, holistic massage, shamanic healing, butterfly life coaching and back inversion therapy (hanging upside down to you and me).   Debate and discuss in the World of Words, check out a book from the Human Library and lose your inhibitions at a workshop in the All Singing, All Dancing tent.
For a little extra indulgence, splash  out on  a weekend pass to the La Di La Loos or the WOMAD Spa, an oasis of pampering treatments set in a sumptuously-decorated oriental tent, replete with coffee and cocktail bar, Spa gardens with wood-fired hot tubs, Finnish barrel saunas, jacuzzis and hammocks, and that luxury of festival luxuries, hot showers.
---
WOMAD Festival 2023
Charlton Park,  nr Malmesbury, Wiltshire, UK,
WOMAD 2023 Dates
27-30 July 2023
WOMAD 2023 Lineup
For WOMAD's full music and event lineup click here
WOMAD 2023 Tickets
For tickets and further information click here.
Tickets: £0 to £210
---
Images courtesy Borkowski Arts & Ents.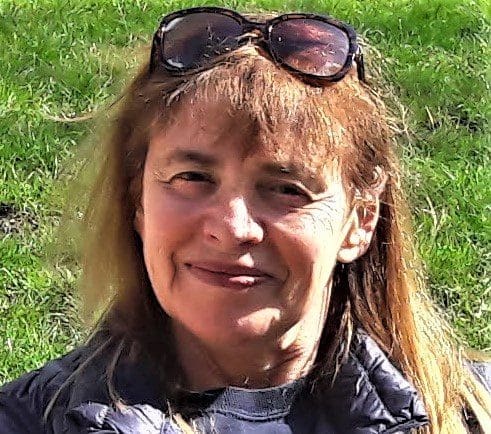 Judith Schrut
Judith is a writer and journalist who writes about people, places, food, the arts and more. Born and raised in California, Judith has lived in her favourite city - London - for over 35 years.