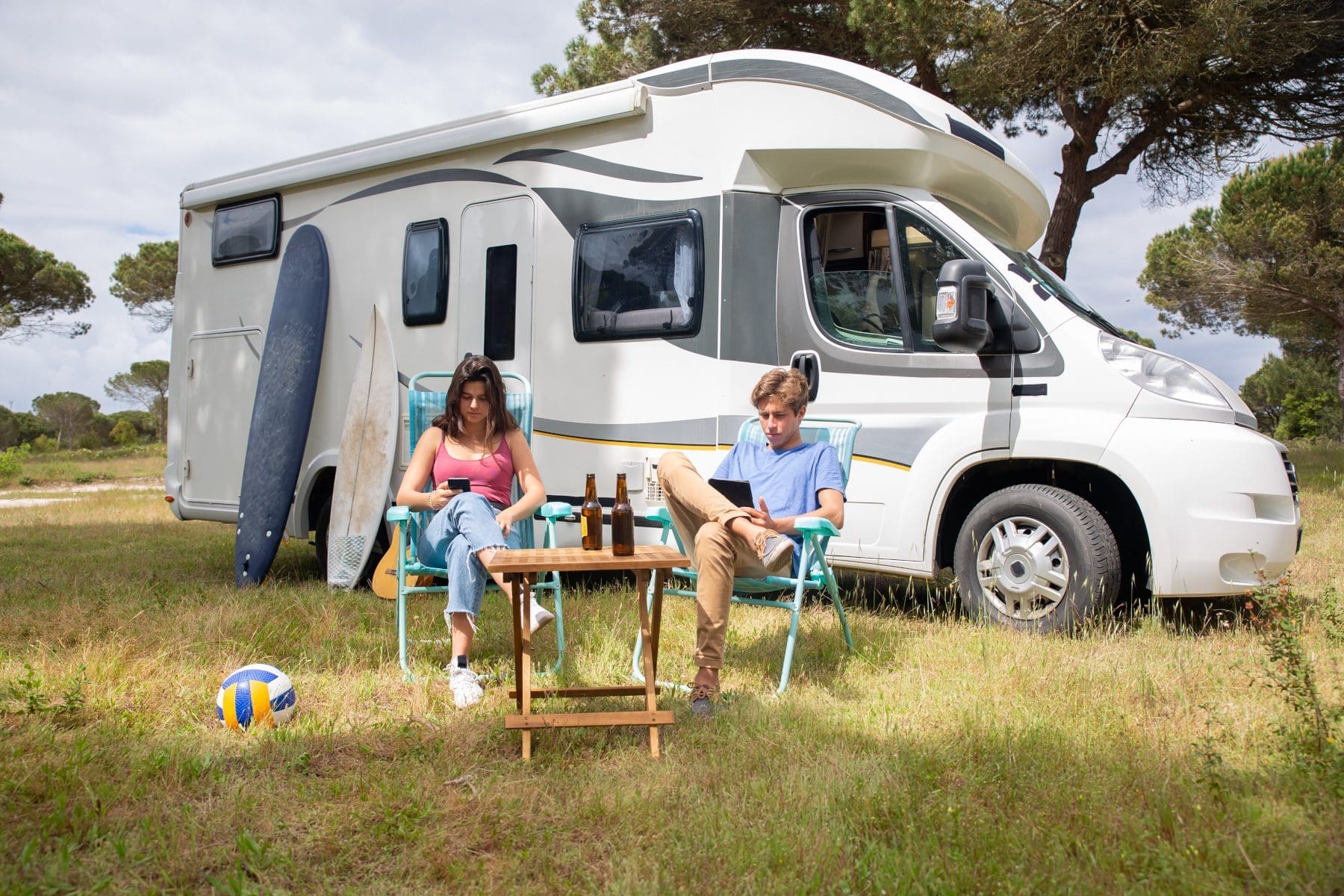 Family Camping Trips For Newbies
Travel Begins at 40 Editor
Posted on 25th Jul 2023
For many people, there is nothing better than hitting the road and going to a wondrous local forest to spend time with their loved ones in the welcoming arms of Mother Nature. However, family camping with young children can be potentially challenging to manage with many personalities and different needs. Ergo, for those entirely new to family camping, this article presents a primer with some essential camping tips.
Rent a motorhome
The wonderful option of motorhome hire in the UK provides you with the convenience and flexibility of having accommodation and transportation combined – the necessity of booking separate hotel rooms or relying on public transportation is entirely circumventing. For those who hire a motorhome, their family has the freedom to travel at their own pace and explore different destinations without the hassle of packing and unpacking at each stop. Moreover, motorhome providers such as Goboony offer a comfortable and spacious living space for a family, with each vehicle typically equipped with sleeping areas, a kitchenette, bathroom facilities and storage space.
This means it is possible to bring all the necessary supplies and equipment for a camping trip without concerns of limited space or compromising on comfort. In addition, if you consider motorhome hire in the UK it facilitates a family to experience the outdoors while enjoying some comforts of home, cooking meals, having a cosy place to relax, and watching movies during downtime. This provides a sense of familiarity and convenience, especially for families with young children or those who prefer a certain level of comfort while camping.
Do not go too "rough"
It is paramount to understand that young children may not be accustomed to the challenges and discomforts of rough camping – such as sleeping on the ground or dealing with extreme weather conditions. Opting for a camping trip that is more comfortable and less physically demanding will ensure that everyone in the family can enjoy the experience without feeling overwhelmed. In addition, a camping trip that is not overly rough allows for a greater focus on family bonding and quality time.
During times when the camping experience is more relaxed, parents can engage in activities and games with their children, creating lasting memories and strengthening family relationships. It also provides an opportunity for kids to learn about nature and the outdoors in a safe and enjoyable environment. Lastly, a camping trip that is not overly rough can be a stepping stone for introducing kids to more adventurous camping experiences in the future. By starting with a more gentle experience, children can gradually build confidence and resilience, making them more prepared for rougher camping experiences in future, representing the best means of encouraging them to fall in love with Mother Nature.
Packing tips
When camping with children, it is vital to be well-prepared and pack essential items to ensure a smooth and enjoyable experience. Here are some things to consider packing:
Tent and sleeping gear: Ensure to bring a spacious tent that can accommodate everyone comfortably. Do not forget sleeping bags, pillows, and extra blankets for a good night's sleep.
Clothing: Pack appropriate clothing for various weather conditions, including layers for cooler nights. Do not forget extra socks, hats and rain gear. It is also discerning to pack swimwear if there are opportunities for swimming.
Food and cooking supplies: Plan and pack meals in advance, considering the preferences and dietary needs of your children. Bring a portable stove or grill, cooking utensils, plates, cups and cutlery. Do not forget to pack snacks, water bottles, and a cooler for perishable items.
First aid kit: Accidents can happen, so it is crucial to have a well-stocked first aid kit – including band-aids, antiseptic ointment, pain relievers, insect repellent, sunscreen and any necessary medications.
Entertainment and activities: Keep your children engaged and entertained during downtime – pack board games, playing cards, books, and outdoor toys such as balls or frisbees. Consider bringing bikes or scooters if the campsite allows.
Safety essentials: Ensure the safety of your children by packing essentials like a flashlight, extra batteries, a whistle, and a map of the area. Teach your children about basic camping safety rules and emergency procedures.
Hygiene and toiletries: Pack toiletries such as toothbrushes, toothpaste, soap, shampoo and toilet paper. Do not forget towels, wet wipes, and hand sanitiser for cleanliness.
In summary, whether you endeavor to hire a motorhome or use public transport, this primer does not need to serve as an official camping packing list. At the very least, it can serve as a template that will keep your mind at ease and assist you to prepare for the trip.
Travel Begins at 40 Editor
Travel articles, news, special offers, festivals and events from the Travel Begins at 40 Editorial team and our global network of travel industry contributors.