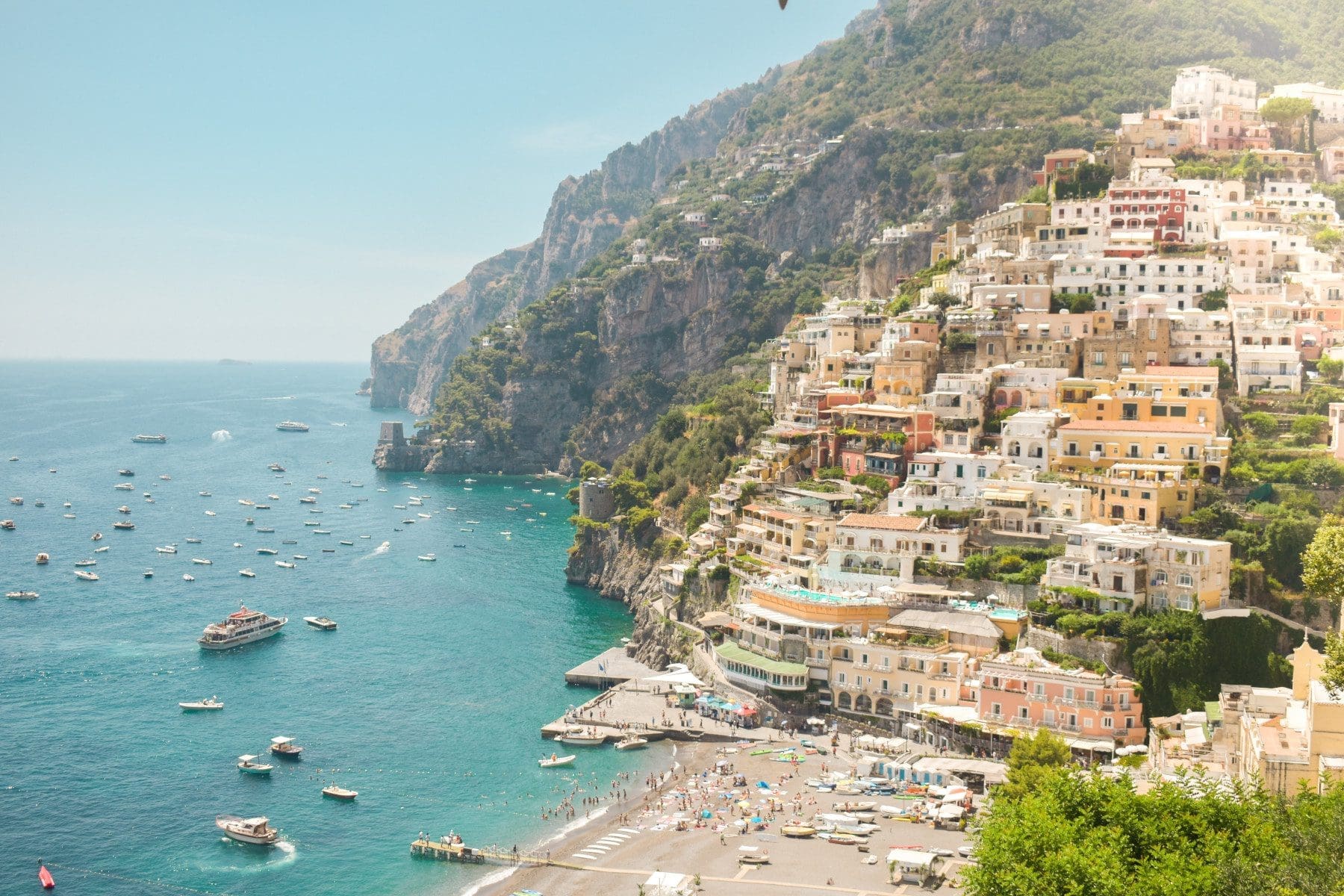 How Can You Reach Positano From Rome Efficiently?
Travel Begins at 40 Editor
Posted on 5th Jul 2023
Positano is regarded as one of the highly attractive places in Italy. The remarkable thing is this place is situated on steep hillsides; hence, tourists can take breathtaking views from restaurants and hotels. Tourists love the clear turquoise water of Positano as they can see the bottom. They also love the beach, which is pebbly and extremely picturesque. Positano is well-known worldwide for its eye-catching buildings, cliffs, narrow lanes, and far-reaching views. Even if people find this place extremely beautiful in pictures, they are better in real life. 
Get Comfy Shoes
If you want to stroll around Positano, you will experience an intense workout, and for this, you need to wear comfortable shoes. This town is vertical, and the stairs and hills seem very steep. Tourists who want to walk around Positano bring along lots of water, and they also take frequent breaks so that they can catch their breath. Positano is full of colorful houses that seem a sight that tourists never fail to forget ever in their lives.
Reaching Positano from Rome
If you want to reach Positano from Rome, you will find the path to be pretty tricky because this city is located amidst Rocky Mountains. And it has got single-lane roads only. Therefore, to reach the well-known holiday resort city, tourists combine many forms of transportation. The distance from Rome to Positano is 3.5 hours when people drive. And if they prefer to use public transportation, they would reach this place in five hours. Though, at times, tourists confront some kinds of inconvenience in reaching Positano, this place is worth making an effort. The best thing is you will get several options to reach Positano from Rome.
Several options
You can reach Positano by availing of one of the options:
Train and bus – If you want to take a train to reach Positano from Rome, you will find many fast trains. These trains will whisk you to Naples from Rome in only forty minutes, and it seems costlier compared to the commuter train. They have air-conditioned coaches and are found in lots of space where you can keep your luggage.
Train and ferry – Many tourists opt for the ferry trip, which is why they reach out to the ferry companies that have more than sixty ferries each week.
Minivan – No matter whether you begin your journey from the airport of Rome or a hotel, you will find several companies that provide minibus service, and these minivans run 3 to 4 times every day.
Bus – In comparison to ferries and trains, buses seem to be comfier and more affordable as they are found with reclining seats, big windows and are air-conditioned.
Getting Private Transfer
The majority of people opt for a private transfer from Rome to Positano by car as it seems the best method to travel to and from Amalfi Coast. You will find several companies that propose transportation in stylish and comfortable limos. The best thing is you will find a courteous and professional driver who will be driving you to Positano! Tourists opt for this service as they can go through a great experience in one of the most breathtaking regions of Italy.
Conclusion
Though tourists can avail of any option for reaching Positano from Rome, they prefer to use private transfer as they can make bookings for private cars 24×7. They get luxury cars for their traveling besides Wi-Fi connection and English-speaking drivers.
Travel Begins at 40 Editor
Travel articles, news, special offers, festivals and events from the Travel Begins at 40 Editorial team and our global network of travel industry contributors.