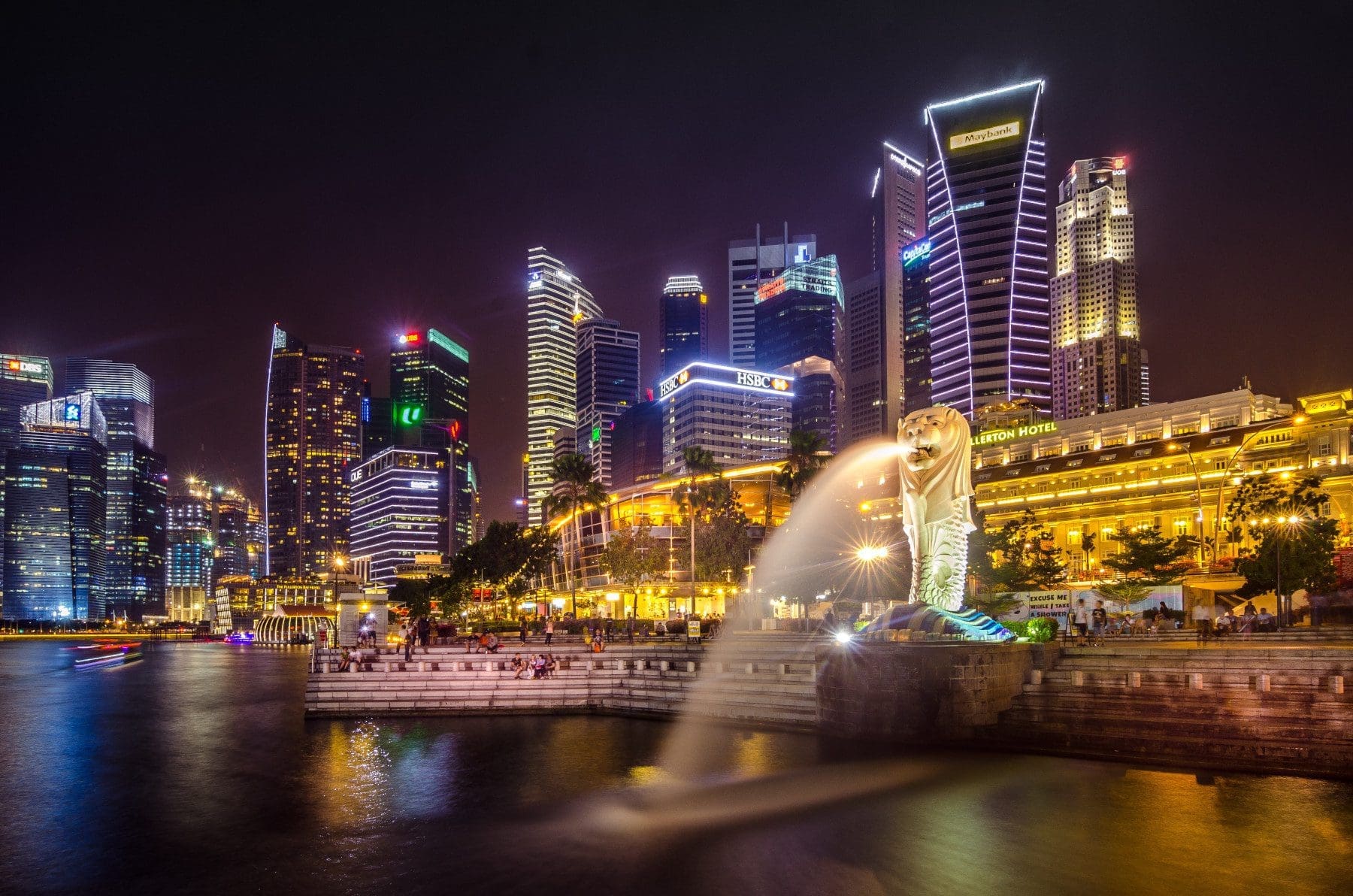 How Singapore Made Its Name Amongst Travelers
Travel Begins at 40 Editor
Posted on 24th Jul 2023
Singapore, located in Southeast Asia, is a  city-state famous for its captivating culture, innovations, and remarkable landmarks. It is reputed for being an international hub for commerce, tourism, and innovation. This Island nation has been a symbol of progress and success with its remarkable architecture, efficient governance, and unique blend of diverse cultures.
Despite its modest size, Singapore has several notable features, some of which involves;
Different Cultures: Singapore is home to diverse ethnicities ranging from Chinese, Indian, Eurasian, Malay, and several others. The mix of different ethnicities and cultures has contributed to a harmonious mix of several cultures, languages, and cuisines. This is one unique feature of Singapore that you would not miss.
Modern Innovation and Efficiency: Singapore is also popular for its efficient governance. Singapore has a high-ranked educational system, an efficient transport system, and exquisitely clean streets. The country has adopted a smart city initiative and is committed to becoming a hub for technological advancement.
Breathtaking landmark and architecture: Singapore is famous for its breathtaking skyline. The scape is adorned with architectural masterpieces that leave tourists in awe of its beauty. With many remarkable tourist attractions and landscapes in Singapore, tourists troop in every year to behold its beauty.
All these features have contributed to Singapore's high status as a leading state for modern-day living.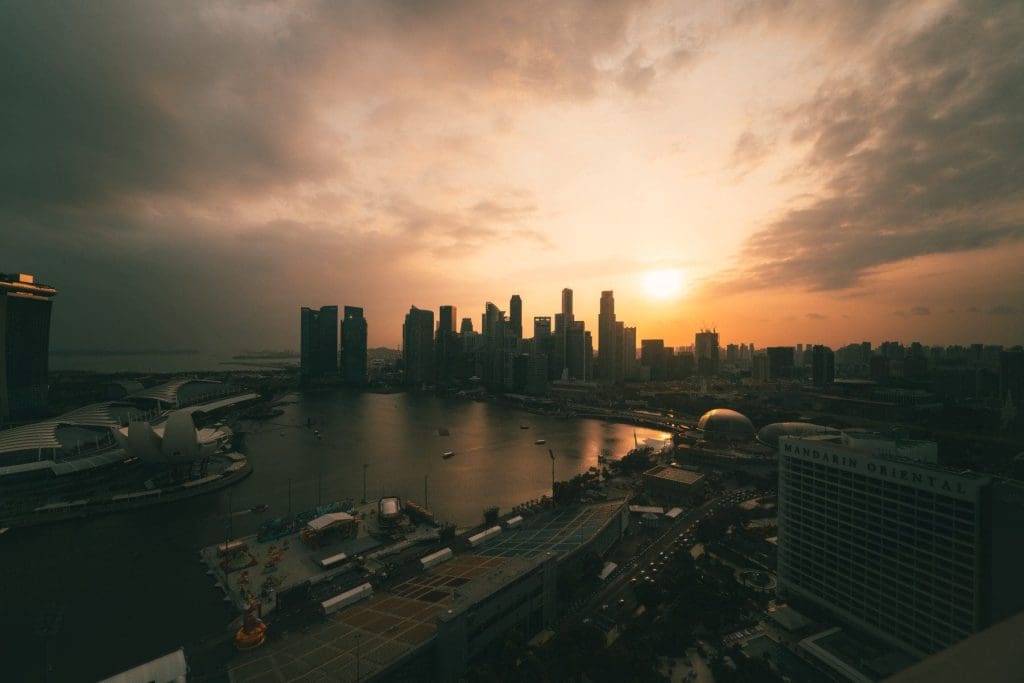 Source: Pexels
The Most visited country In Asia: Why pick Singapore for an exciting experience?
Singapore has earned the status as the most visited travel destination in Asia and this is due to several factors that attract visitors to its shores. Below are some of these factors:
The Captivating City: With its vibrant mix of cultures and ethnicities, Singapore is a vibrant city-state that is rich with abundant history. Visitors are enamored by its vibrancy but still do not lose touch with modernity as Singapore gives a good mix of all.
Safety: Singapore has high safety standards with very low crime rates. Public spaces are well-regulated and secured to ensure the safety of its citizens and visitors.
Cleanliness: the streets of Singapore are always immaculately clean and tidy. This makes the city a very pleasant destination for visitors.
Diverse Cuisines: as a result of its cultural mix, Singapore is renowned for its diverse array of delightful dishes. From hawkers to local restaurants to high-end restaurants, the city-state is sure to keep your taste buds satisfied with tasty Singapore dishes.
Efficient Transportation: Singapore boasts of efficient and easy transport. Visitors will find this very convenient as they will find it very easy to move around the city. They can easily use a transport system with little to no help.
Exciting festivals and events: throughout the year, Singapore will be bursting with vibrant festivals and events. As a result of its multicultural heritage, Different ethnicities will be hosting festivals all year round. There is never a dull moment for visitors to Singapore.
A Growing Hub for Businesses: Singapore attracts several businesses as it is the leading business hub in Asia. Its cutting-edge technology and world-class infrastructures help with ease of doing business and provide a conducive environment for networking.
These are a few of the factors that contributed to Singapore being the most visited country in Asia.
Things to do When Visiting Singapore
The island nation of Singapore has become a well-known city for tourists visits as it boasts several tourist attractions, things to do, and places to visit. Some of these are :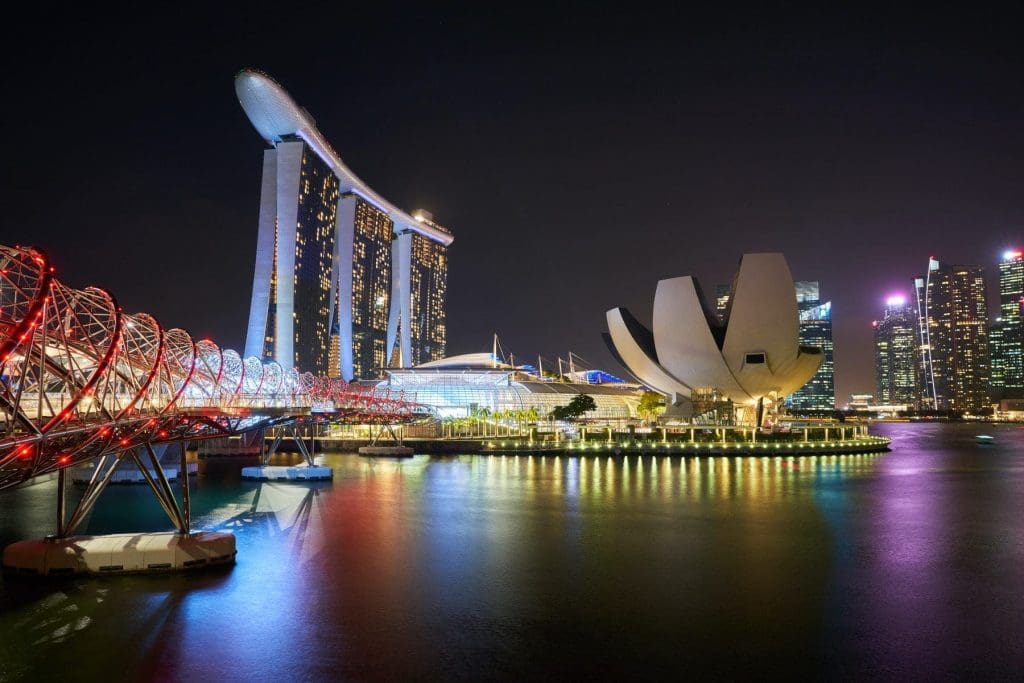 Source: Pexels
Gardens by the Bay
This is a beautiful nature park that has stunning trees, beautiful gardens, forest conservatories and so much more. The nightly lights and sound shows are something you will not like to miss.
Marina Bay Sands
Known as Singapore's most iconic landmark, the famous Marina Bay Sands is a hub of exciting experiences. With its futuristic designs, Marina Bay is a must-visit for tourists. You can explore the complex and indulge in several fun activities such as shopping, casino floors filled with interests just like users can find when playing a poker game online,  dining while engaging in limitless activities.
Chinatown
The vibrant culture of Chinatown is one you wouldn't want to miss. Visit the temples, the bustling streets, and the Buddha Tooth Relic amongst others. You can also visit traditional Chinese shophouses in Singapore and enjoy the delectable Chinese cuisine.
The Botanical Gardens of Singapore
Away from the hustle and bustle of the city, is the Singapore Botanical Gardens. You can explore the beautiful landscape of the garden, visit the National Orchid Garden, and marvel at the lush greenery. The garden is also known to host fun events and concerts and is a popular center for tourist visits.
The Civic District
Learn more about Singapore's vast history and culture at the Civic District. You can visit buildings from the colonial era, iconic National Galleries, and raffle Hotels. One of its remarkable sights you might not want to miss is the half fish, half lion statue located at Merlion Park.
Conclusion
Singapore is a beautiful city you want to add to your "must-visit" list. Your time will be well spent visiting beautiful tourist centers and exploring the remarkable city in all its glory. She offers visitors a diverse experience of technology, culture, nature, entertainment, and delightful dishes that they will never forget.
Travel Begins at 40 Editor
Travel articles, news, special offers, festivals and events from the Travel Begins at 40 Editorial team and our global network of travel industry contributors.