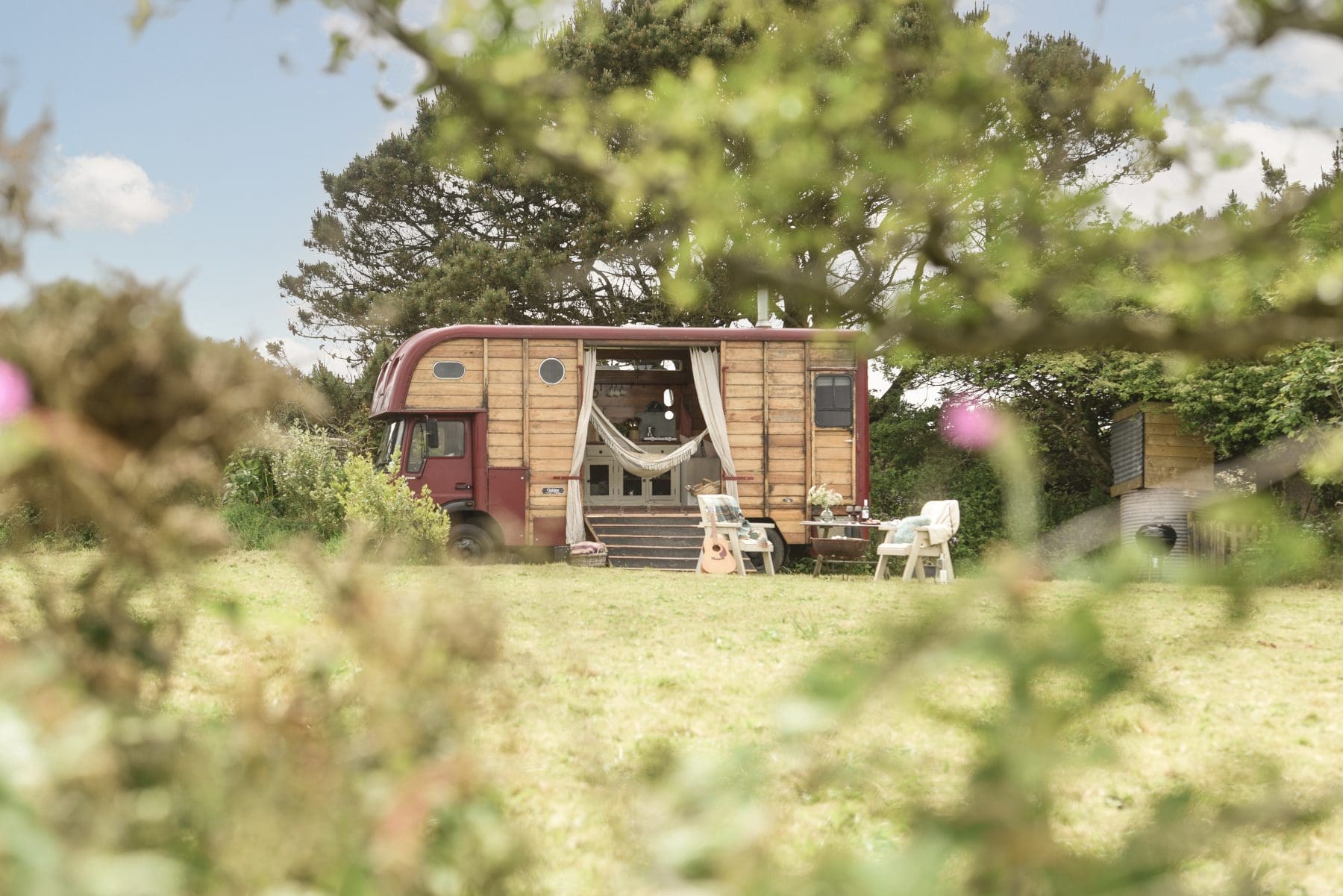 Eco Glamping with Unique hideaways
Travel Begins at 40 Editor
Posted on 21st Aug 2023
Travel Begins at 40 looks at Unique hideaways a company that provides eco glamping escapes in the UK, from staying in a treehouse to a converted wagon or yurt.
The last few years have seen an escalation in the trend towards glamping in the UK. Whether you are looking for an isolated hut in a deserted countryside or a treehouse in a forest, glamping has become increasingly popular for those travellers looking to get away and relax in nature, while avoiding all the hassle of airports.
Eco-Friendly Glamping
Domestic glamping by its very nature is green and sustainable. It allows you to reconnect with nature at your own pace. It also reduces your carbon footprint by avoiding planes.
If you are looking for unique places to stay which are committed to sustainability you should note that some sites are more eco than others. It is prudent to check out what real eco measures the accommodation has implemented. Where is the energy sourced? Is the property off-grid? Do they have a compost toilet? What is the environmental impact of the accommodation?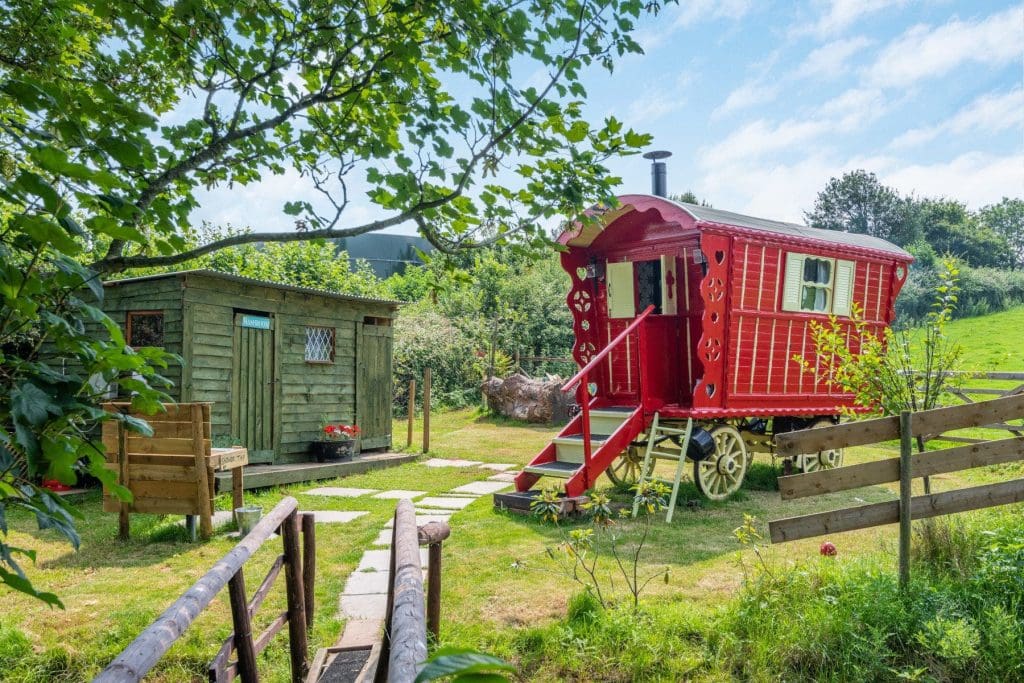 Unique hideaways has a page committed to eco-friendly hideaways allowing you to go completely off-grid, or benefit from one of the many green credentials such as solar power, ground source or air source heat pumps and electric car charge point. And the good news is that the hideaways are high quality often with luxuries such as hot tubs. Often slightly quirky and always located in wonderful countryside, they allow you to explore as well as live in nature.
Dulcie in Somerset is a great example of how you can live totally off-grid in a converted wagon, which is big enough for two small double beds, and has an external kitchen/diner hut. Located on a working farm, Dulcie is situated in the Quantock Hills, which is a beautiful and relatively unexplored part of the country.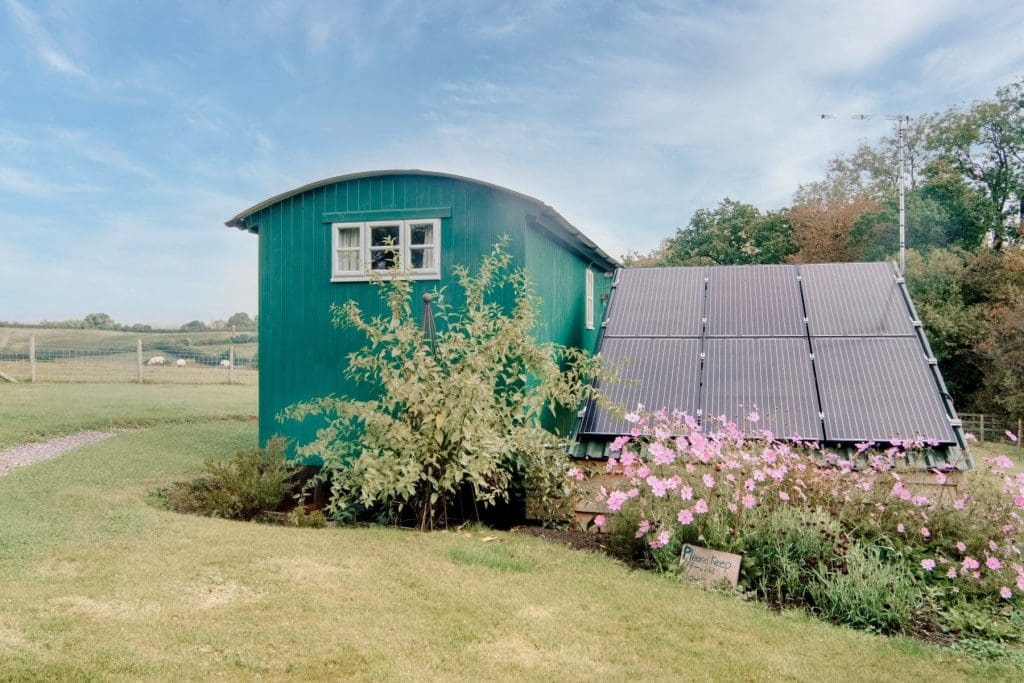 Shepherd's Sky Super Hut in neighbouring Devon epitomises an eco-friendly glamping hideaway. The former shepherd's hut is powered by solar energy with low energy light bulbs and furnishings made from recycled wood. Rainwater is collected to irrigate the garden, while boxes and habitats encourage native wildlife. This really is a green escape for all the family.
If you do not think a wagon or hut is for you, then there are more substantial off-grid options. Mrs Higgs is an 1835 stone cottage lost in the forests of Herefordshire. It is neither connected to mains water nor electricity using solar for the latter. Big enough for a family stay, this quirky cottage oozes charm and takes you back to a time lost. Explore the woods, go for a canoe along the river Wye or just relax in the hot tub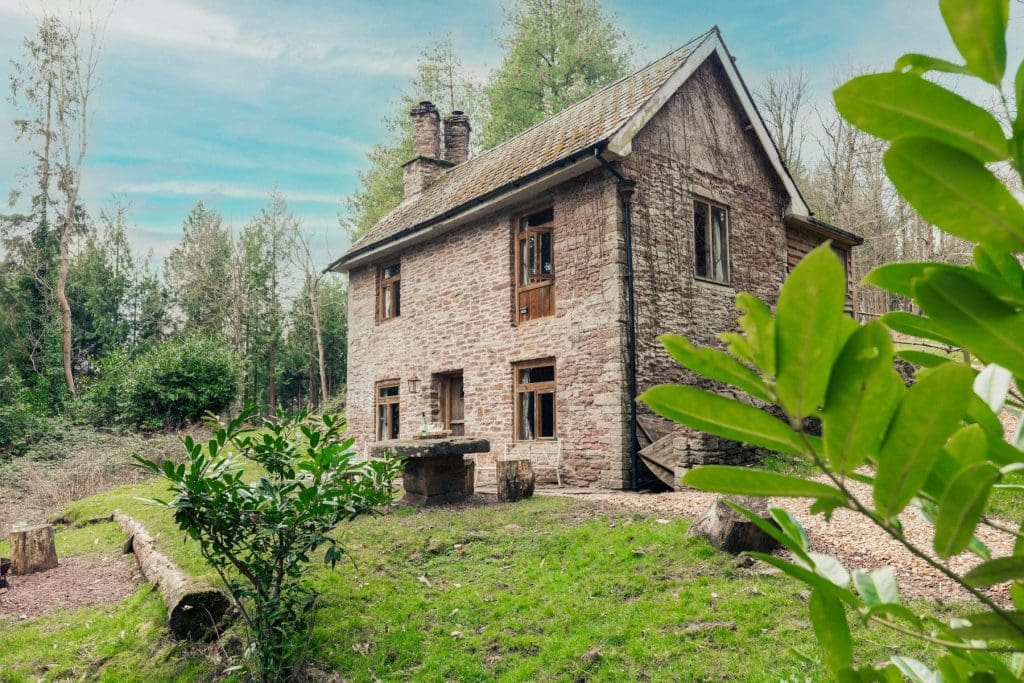 Dog Friendly Glamping
Another attraction of glamping is that you do not have to leave your best friend with friends or in kennels. Glamping can be as much fun for your pet as for you and your kids. Mrs Higgs and Shepherd's Sky Super Hut are just two of the many dog friendly glamping sites in the Unique hideaways collection.
Another is Lady Oakley, a horsebox a few miles outside the wonderful town of St Ives in Cornwall. With no TV or Wi-Fi, this is the place to digitally detox on a romantic hideaway just the two of you and your dog, while you explore the wonderful Cornish coast path.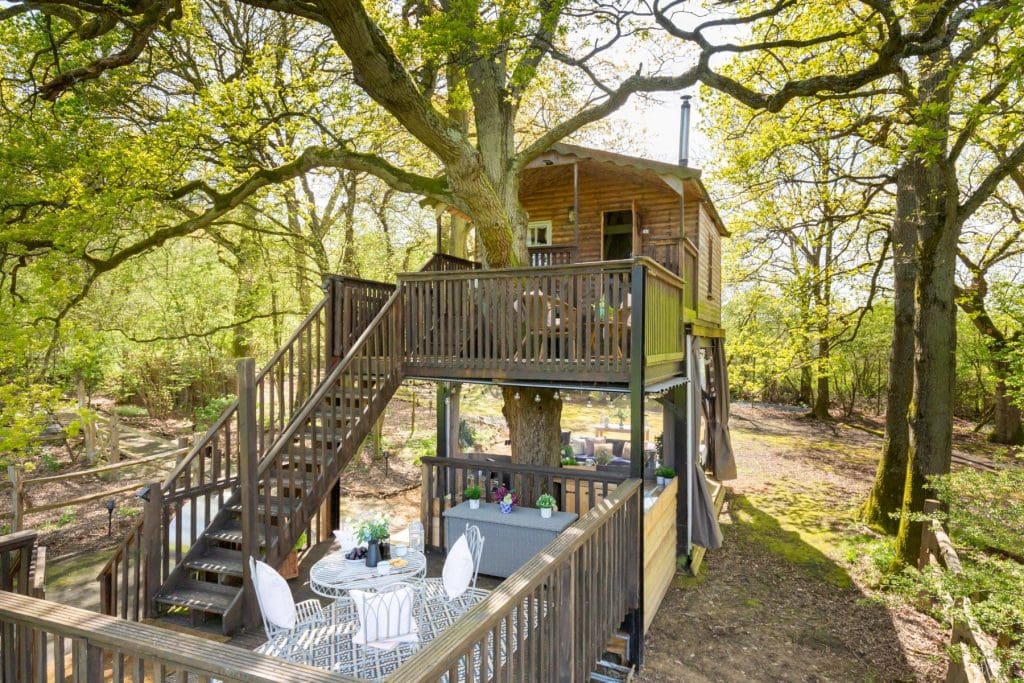 Or you can relive your childhood by staying in the dog friendly eco Little Oak Treehouse in Sussex, ideally situated for cycling or walking along the South Downs Way.
Eco Glamping in a Yurt
Another factor to consider when choosing your eco glamping option is the impact of the accommodation on the environment.
Wagons, horseboxes and treehouses by their very nature have a minimal impact on the environment, while century-old cottages have long since mitigated their carbon footprint. Yurts have a similar minimal impact. Their owners just take them down at the end of the project and return the land to nature.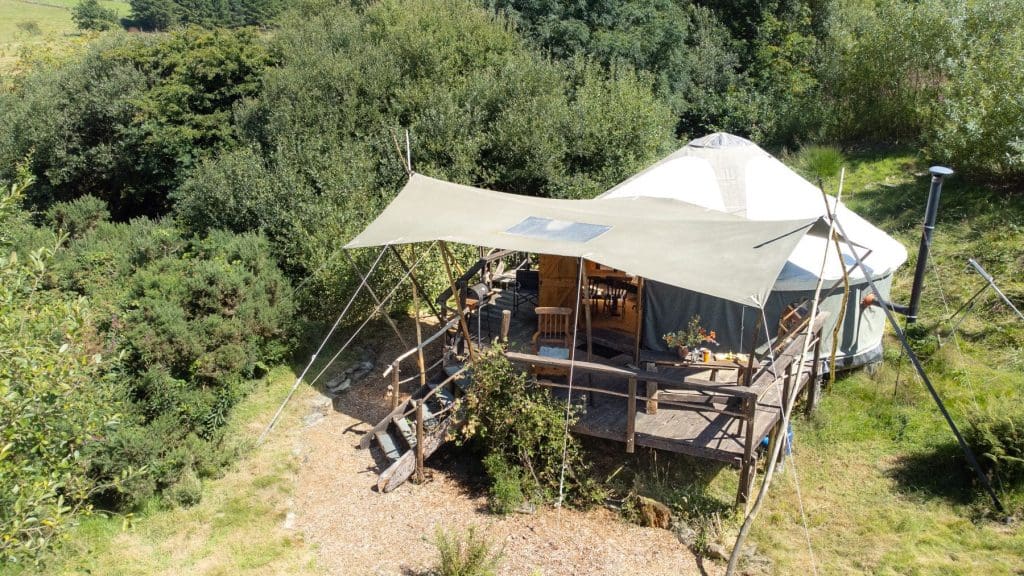 Gorse Yurt in mid-Wales is a wonderful example of a low-impact eco glamping hideaway. Immersed in nature, and totally off-grid, with compost toilet and no Wi-Fi or TV, here you can digitally detox. The surrounding countryside allows wonderful walking through the Cambrian Mountains or along to Cardigan Bay.
After all, this is the great beauty of eco glamping in the UK. It allows you to explore parts of the country that you may have previously overlooked, while staying in accommodation that is sympathetic to the environment, using fresh, local ingredients, supporting local producers, and emerge feeling good about yourself and life. Exactly what a holiday should be about – come back refreshed and rejuvenated, and who knows perhaps with a fresh outlook on life.
---
Unique hideaways
For more information on Unique hideaways, click here.
Travel Begins at 40 Editor
Travel articles, news, special offers, festivals and events from the Travel Begins at 40 Editorial team and our global network of travel industry contributors.