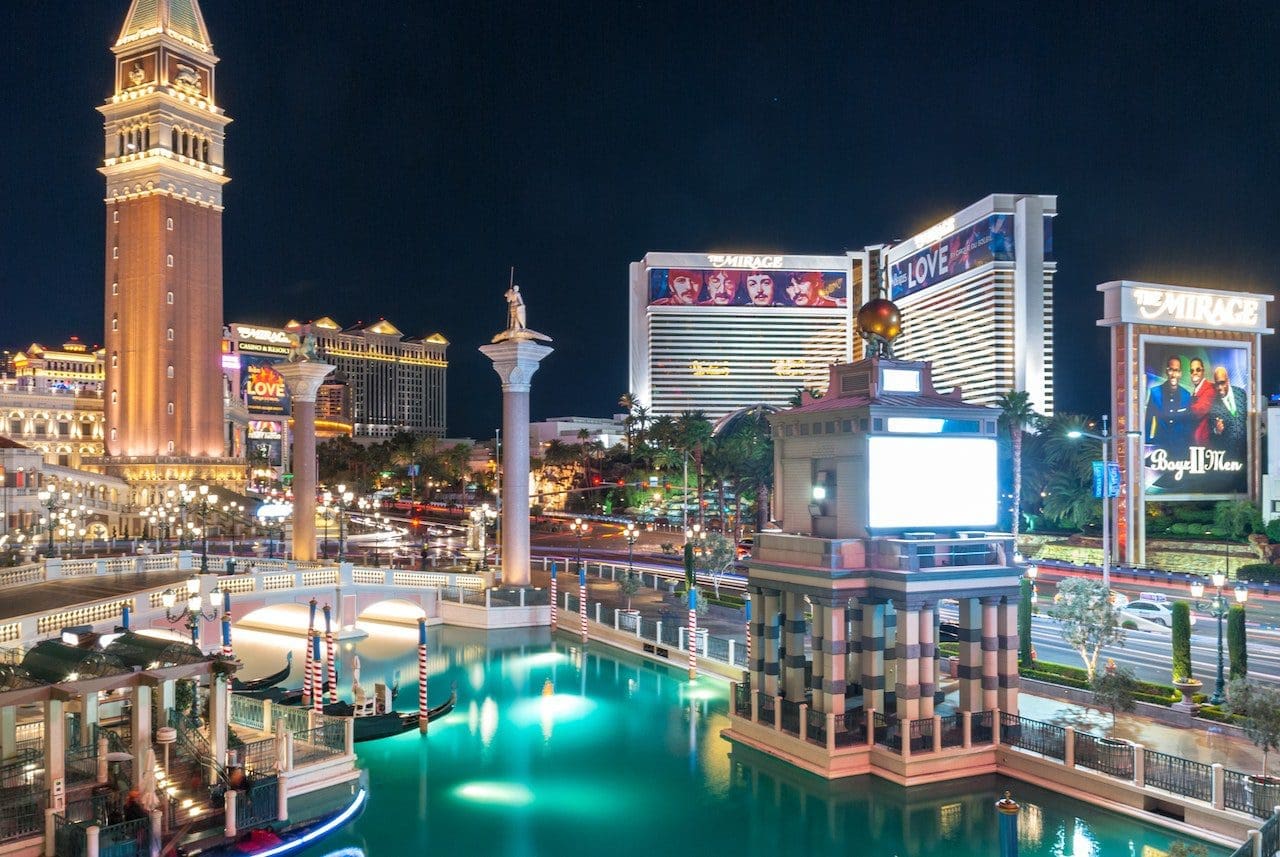 Exploring the Hidden Gems of Las Vegas: Budget-Friendly Long-Term Travel Guide
Travel Begins at 40 Editor
Posted on 18th Aug 2023
Embarking on a long-term travel journey is an exhilarating endeavor that opens the door to discovering new cultures, landscapes, and experiences. However, for the savvy traveler, managing expenses while enjoying the destination to the fullest is a crucial aspect. One such destination that might surprise you with its diverse array of budget-friendly attractions is Las Vegas.
Beyond the glitz and glamour of the famous Strip lies a wealth of low-cost or even free attractions waiting to be explored.
Beyond the Neon Lights: Exploring Public Art Installations
While Las Vegas is renowned for its dazzling lights and extravagant shows, it also boasts a vibrant public art scene that often goes unnoticed. As you plan your long-term visit, consider delving into the city's artistic side. The 18b Arts District, for instance, is a treasure trove of murals, sculptures, and galleries. Stroll through the streets adorned with captivating street art, allowing yourself to get lost in the creative expressions that adorn the buildings.
Stepping Back in Time: Historic Sites Worth Visiting
For those with an inclination toward history and culture, Las Vegas offers a surprising number of historic sites that are both engaging and cost-effective. The Old Las Vegas Mormon Fort State Historic Park stands as a testament to the city's humble beginnings, allowing visitors to immerse themselves in the history of the region. Explore the reconstructed adobe buildings and gain insight into the lives of early settlers. Admission fees are modest, making it an ideal spot for budget-conscious travelers.
Embracing Natural Beauty: Scenic Spots and Outdoor Escapes
Contrary to popular belief, Las Vegas isn't just a concrete jungle. The surrounding natural beauty offers a refreshing escape from the glitz of the Strip. Red Rock Canyon National Conservation Area is a prime example. Lace up your hiking boots and embark on the various trails that wind through the striking red rock formations. The panoramic vistas are not only awe-inspiring but also free of charge, providing an excellent opportunity for nature lovers to reconnect with the great outdoors.
Unearthing Hidden Discounts: BuzzRx Prescription Discounts
As you prepare for your long-term travel adventure, it's essential to take care of your health needs without straining your budget. Discounts on prescription drugs like Buzzrx prescription discounts can be a valuable resource in this regard. Amidst your exploration of Las Vegas, ensuring you have access to affordable medications is paramount. BuzzRx prescription discounts offer a seamless way to save on prescription costs, allowing you to prioritize your well-being without compromising your financial plans. It's a prudent choice for any traveler looking to make the most of their journey.
The Culinary Scene: Affordable Dining Experiences
Exploring a new destination also means indulging in its culinary offerings. While Las Vegas is home to high-end dining establishments, there's a range of eateries that cater to budget-conscious travelers. Head to Fremont East, an emerging neighborhood filled with eateries offering diverse cuisines at reasonable prices. Whether you're craving local flavors or international delights, you'll find options that tantalize your taste buds without emptying your wallet.
Offbeat Attractions: Quirky and Free Sights
Part of the allure of long-term travel is uncovering the offbeat and unconventional attractions that a place has to offer. In Las Vegas, you can step into the world of eccentricities by visiting places like the Neon Boneyard. Here, retired neon signs find new life as intriguing pieces of art, offering a glimpse into the city's past. The Container Park is another unique spot, featuring repurposed shipping containers housing shops, eateries, and a playground – a great way to spend a leisurely afternoon without spending a fortune.
Connecting with Locals: Community Events
Immersing yourself in a new culture involves connecting with the local community. Fortunately, Las Vegas hosts various free and low-cost community events that provide insights into the city's vibrant culture. Keep an eye out for outdoor concerts, farmers' markets, and cultural festivals that offer a chance to interact with locals and fellow travelers alike. Engaging with the community is an enriching way to create lasting memories from your long-term journey.
Finding Affordable Accommodation
As you plan your long-term stay in Las Vegas, finding budget-friendly accommodation is essential. Consider options such as extended-stay hotels or vacation rentals, which often offer more cost-effective solutions compared to traditional hotels. Research thoroughly and book in advance to secure the best deals, allowing you to allocate more of your budget to experience the city's attractions.
The Thrill of Long-Term Exploration
In conclusion, embarking on a long-term travel adventure in Las Vegas can be a thrilling and enriching experience. By seeking out low-cost or free attractions like public art installations, historic sites, and scenic spots, you can uncover a unique side of the city that goes beyond the glitzy reputation of the Strip.
Remember to prioritize your health and embrace the city's culinary, cultural, and offbeat offerings. With careful planning and a sense of adventure, you can make the most of your extended stay in this vibrant desert destination.
Travel Begins at 40 Editor
Travel articles, news, special offers, festivals and events from the Travel Begins at 40 Editorial team and our global network of travel industry contributors.