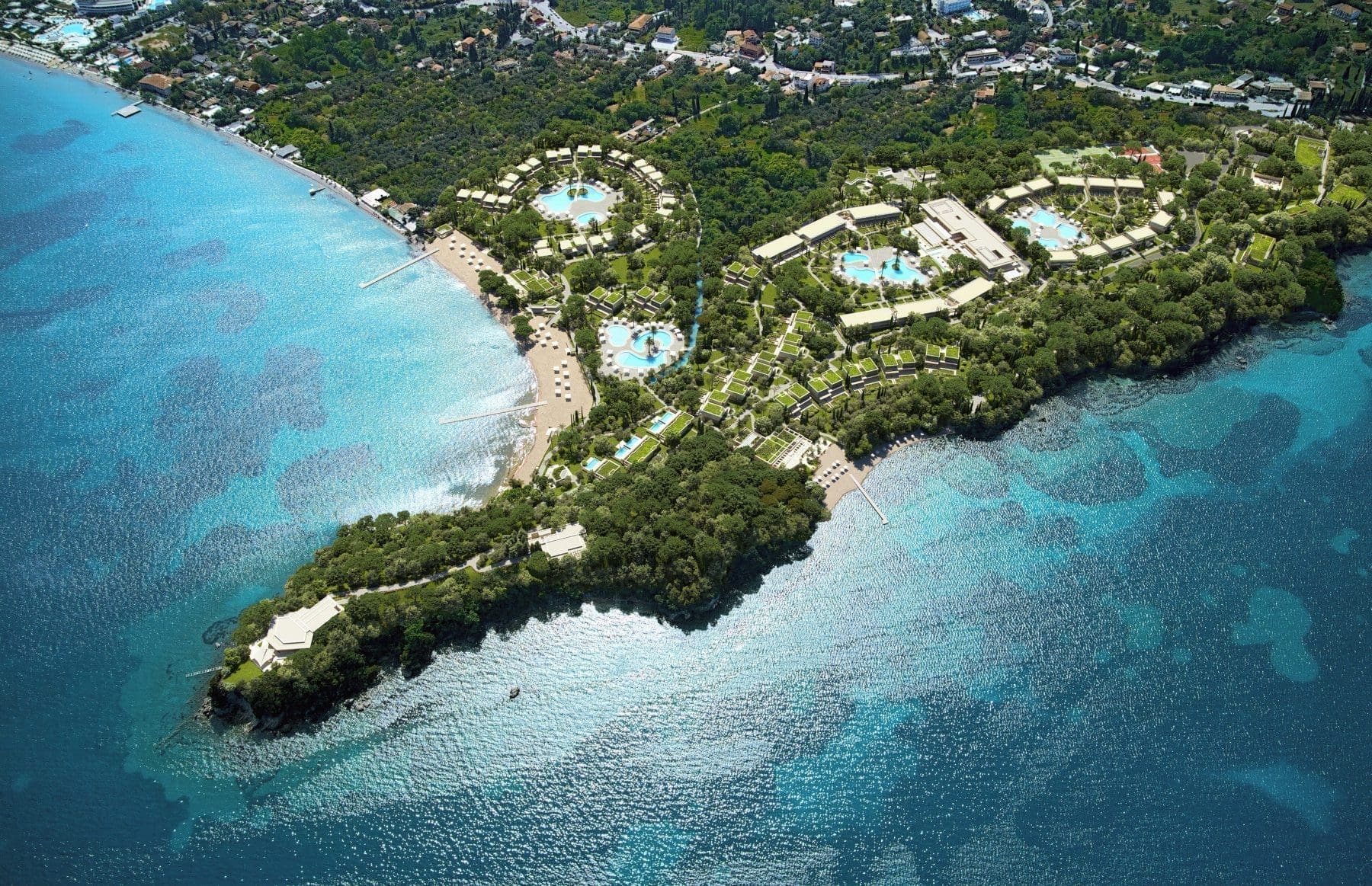 Greek Chic on a Corfu Holiday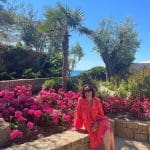 Maria Boyle
Posted on 21st Aug 2023
Maria Boyle enjoys a week of culture, food and relaxation on her Corfu holiday with her two girls.
Located north-west of mainland Greece, surrounded by the Ionian Sea, Corfu's lush vegetation, thanks to its more northerly location, makes it one of its greenest of the Greek island.
Visitors are welcomed with open arms given tourism is critical for its economic success and, thanks to its superb beaches, its unspoilt mountains and its sunny climate, post pandemic, the island is back attracting visitors of all ages with a series of new hotels opening.
To celebrate the end of school exams and a successful first year university, my two daughters and I wanted a break that offered a mix of city and culture and a chance to relax in style and a Corfu holiday ticked all the boxes.
Corfu Holiday : Kerkyra Blue Hotel N' Spa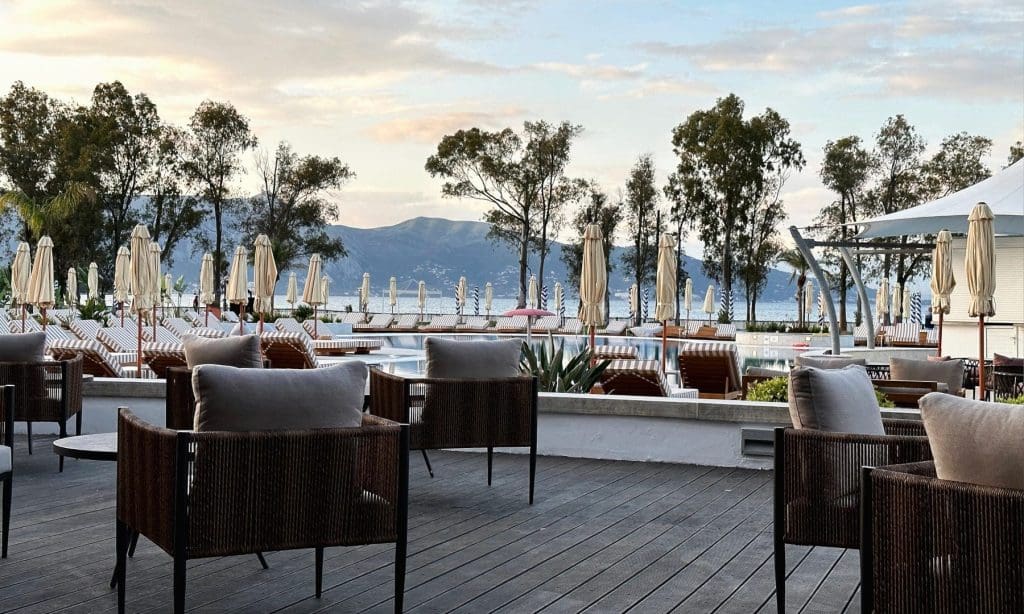 Our first stop was the new Kerkyra Blue Hotel N' Spa, chosen due to its brilliant location, close to Corfu Town (just 3km). The hotel has just opened following a six-million-euro refurbishment with all 240 rooms and suite redesigned and renovated rooms, many of which look out with views on to the crystal-clear sea and all with comfort guaranteed. The hotel offers a dine around, premium all-inclusive experience with four restaurants – fine dining Asian, Greek and Italian – and three bars serving a great selection of wines, beers and cocktails by the friendliest of staff.
After a very early flight, the girls decided to chill and enjoy the hotel's excellent outdoor space. They were spoilt for choice given the hotel has a lovely little beach and two outdoor pools. I meanwhile tried out its new spa an indulged in a much-needed deep tissue massage which was excellent.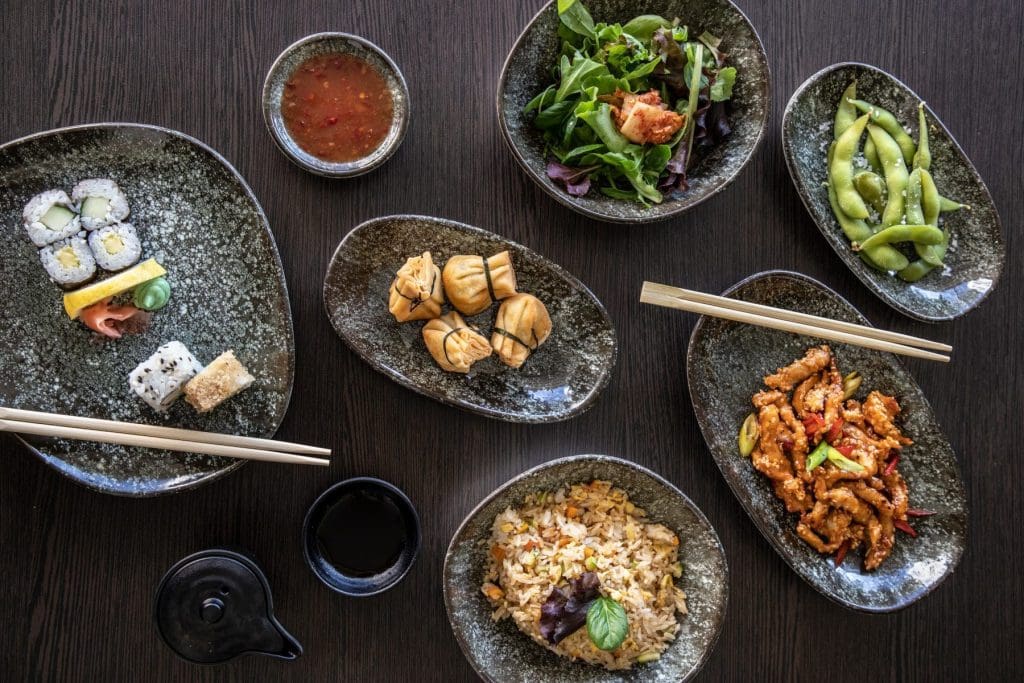 Corfu Walking Tour
The next day, after enjoying the hotel's extensive buffet breakfast, we visited Corfu Town, a cultural UNESCO World Heritage Site. Eager to learn about the capital, we booked a Corfu's Walking Tour. This was a brilliant introduction to Corfu's fascinating history – which is quite traumatic with wave upon wave of invaders, including the Venetians, who stayed from the 13th to the 18th century, and whose influence is still evident.
We explored the Old Market Place, the Jewish and Italian Quarters. We visited the Greek Orthodox St. Spyridon Church, one of the most famous and oldest churches on the island and learned about St Spyridon, known as the 'Keeper of the City', who is said to have saved Corfu four times from Ottoman invasions. Island residents continue to be deeply devoted to their patron saint and regularly queue to see the silver casket in a tiny chapel to the right of the alter where he lays. We then walked around the Old Fortress built in the 14th century by the Venetians and learned how the fortress played a crucial role in the Mediterranean's military defenses.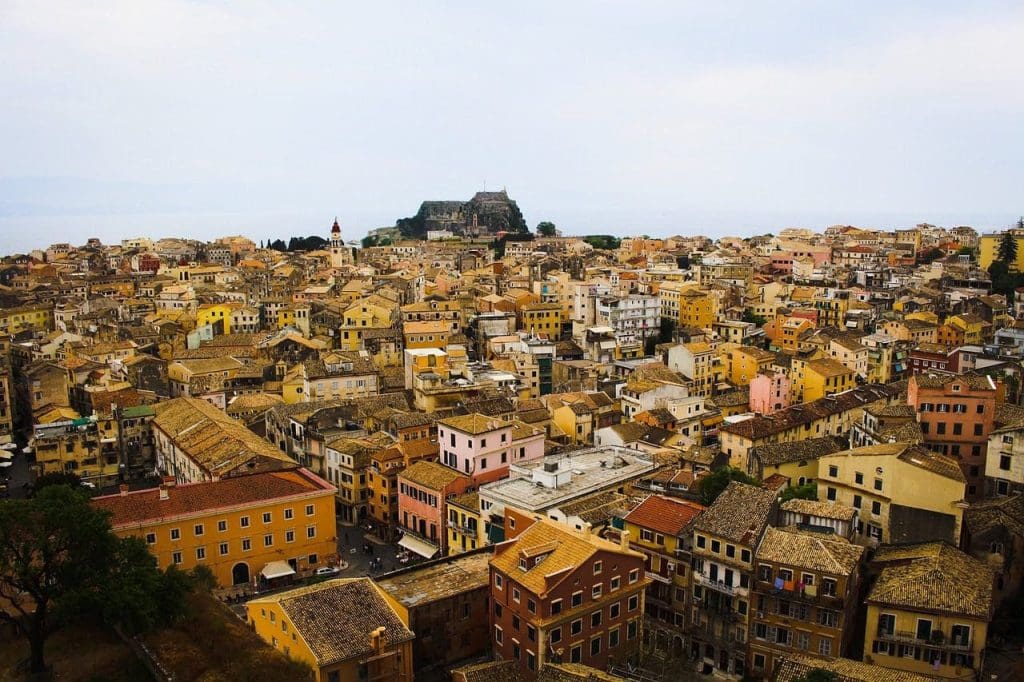 The tour then took us in to a network of pedestrian streets lined with little shops selling everything from olive oil to linen shirts, met friendly locals. We stopped at different shops and tried local fare from homemade yoghurts to olive and meat suppliers, paid a visit to Sweet N Spicy Corfu – a wonderful emporium of herbs and spices – and ended up in Ta Kokoria, a local family-owned restaurant frequented by locals, to enjoy a traditional Greek lunch.
Corfu Holiday All Inclusive : Ikos Odisia
The second and main part of our stay involved us heading up the coast to Dassia and being the very first guests to stay at the new Ikos Odisia which had just opened its doors on the day we were arrived.
The resort is Ikos's sixth and second on the island of Corfu. Set in the secluded and beautiful Dassia Bay, the five-star Ikos Odisia has been beautifully designed by Nimand Architects, and both the exterior and chic interiors are Architectural Digest worthy.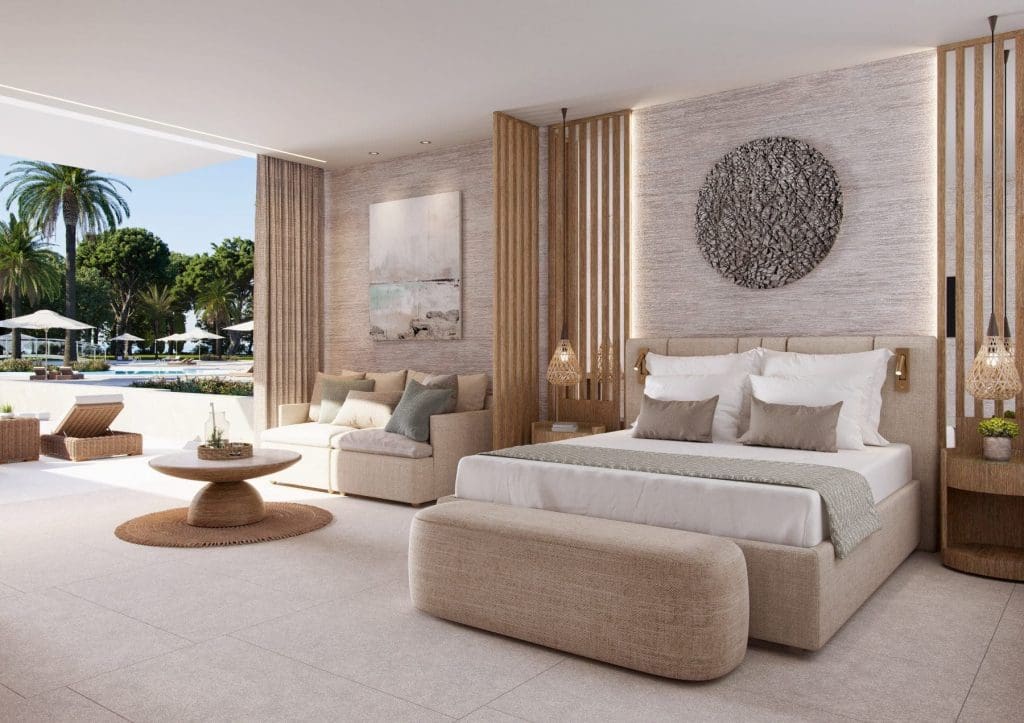 The resort is cleverly divided in to four villages – Garden, Central, Sea and Deluxe – offering different accommodation options all well spaced out. In total, there are 395 air-conditioned rooms (including plenty of inter-connecting options), suites and bungalows with private pools situated on a beach-front location, all surrounded by stunning designed gardens and set in 60 acres of lush greenery.
Wherever you stay, you are not far from one of its 10 heated pools, designed for guests of all ages and also a 420m white sandy beach, which is framed by pine and citrus groves and olive trees and overlooks crystal clear waters.
Idea Corfu Holidays for Families
The resort caters for families brilliantly – and at every life stage. There is a complimentary kids' club for children and also a teens dedicated club and space, both offer a range of age-relevant activities. Those with babies aged four months to toddlers can take advantage of the spacious Heroes Crèche with its cleverly designed indoor and outdoor spaces. Babysitting with professional childcare available is available at an extra charge and there is even 30 minutes of free childcare on the beach for children over the age of four (upon request and subject to availability). Music to any tired parents' ears!
On the food and drink front, Ikos Odisia (main image) really is impressive, guests have the choice of five a la carte restaurants offering flavours from Greece, Italy, Asia and the Mediterranean plus a Sea Grill serving beach snacks and great lunches. It also offers 24-hour room service with a dedicated menu with no expense spared. Bottle of chilled Whispering Angel to the room? No problem.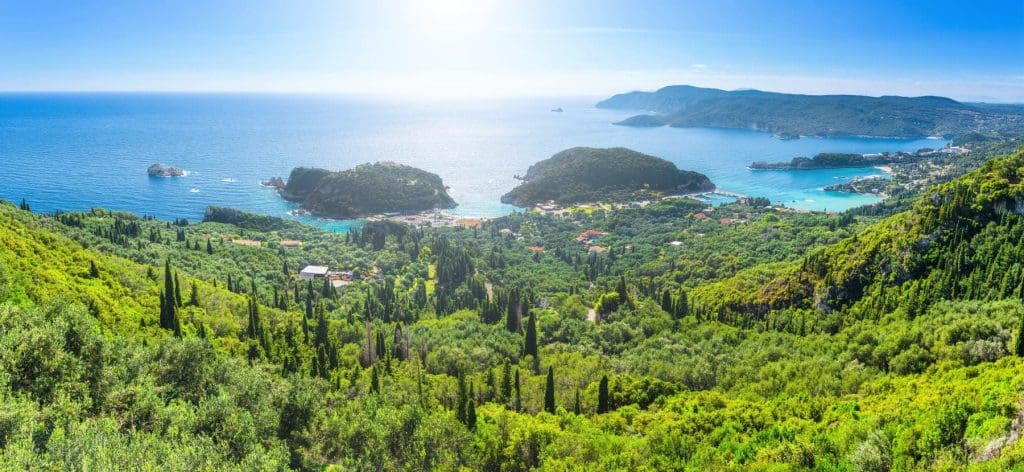 To burn off the many meals and cocktails we were enjoying to the full, we also wanted to stay active and took advantage of the complimentary daily fitness classes including Pilates, Tabata, HIIT and yoga. My daughters enjoyed trying out the new tennis and volleyball courts too, made use of the complimentary bikes to ride around the resort, followed by a spot of canoeing and windsurfing.
After a fun day on the beach, we decided to visit the resort's stunning spa which boasts a number of luxury treatment rooms where therapists deliver a selection of Anne Semonin Paris signature treatments. We swam in the indoor pool which has the most amazing views of the Ionian Sea, enjoyed some down time in the relaxation areas, boosted our wellbeing with a visit to its thermal steam bath and sauna, and also went out of our comfort zones – and had lots of giggles – as we tried out the spa's cold zones including a Cryo room to wake up all the senses.
While we were happy in the Ikos bubble of unconditional luxury, guests who want to explore the island further can go electric and use one of Ikos Odisia's Tesla cars for a day – this is part of the all-inclusive service. They can also access complimentary tickets to Corfu Town's Old Fortress and its Museum of Asian Art which is the only one of its kind in Greece and is home to some 15,000 works of art.
The Best of the Best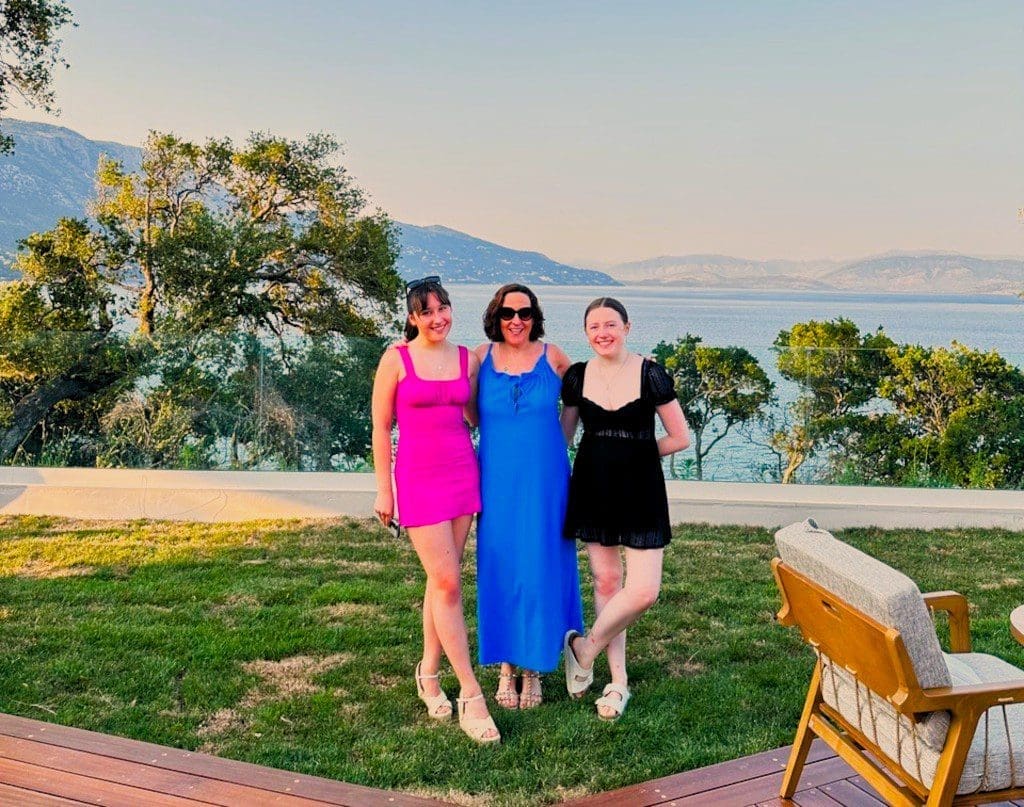 On our last night at dinner, we went around the table asking what was our favourite part/s of our Corfu holiday.
The tour came up high as we learned about the real Corfu as was the genuinely warm welcomes we received from both hotels and every single local we met. My daughters both said Ikos Odisia was their idea of holiday heaven as it offered pure luxury, gave them the opportunity to work their way through the creative cocktail menu, explore an impressive selection of wines by the glass and improve their understanding of wine. We all agreed that we loved visiting the exceptional restaurants at Ikos and being able to choose mouth-watering dishes crafted by Michelin-starred chefs, without worrying about prices. And the fact that Ikos's approach to sustainability really shone through at every touch point meant we felt we were holidaying consciously, being mindful of the environment. And when we returned home, there was not the dread of the post-holiday credit card bill. Happy days!
---
Corfu Holiday Fact box
Ikos Odisia: A double room could start in low season as of €388.80 (£333.80) (incl. 10% early bird discount) while a Deluxe Two Bedroom Bungalow Suite Private Garden Sea View could start as of €1,224.00 (£1,050.80) per day (incl. 10% early bird discount) in low season. Prices are on all-inclusive basis per day and may differ depending on the room types and seasonality.
Keryra Blue: To find out more on the hotel visit www.louiskerkyrablue.com or www.louishotels.com
Flights from London to Corfu
British Airways flies London Gatwick / Heathrow to Corfu, from £128 / £143 return, including taxes fees and carrier charges (baggage not included).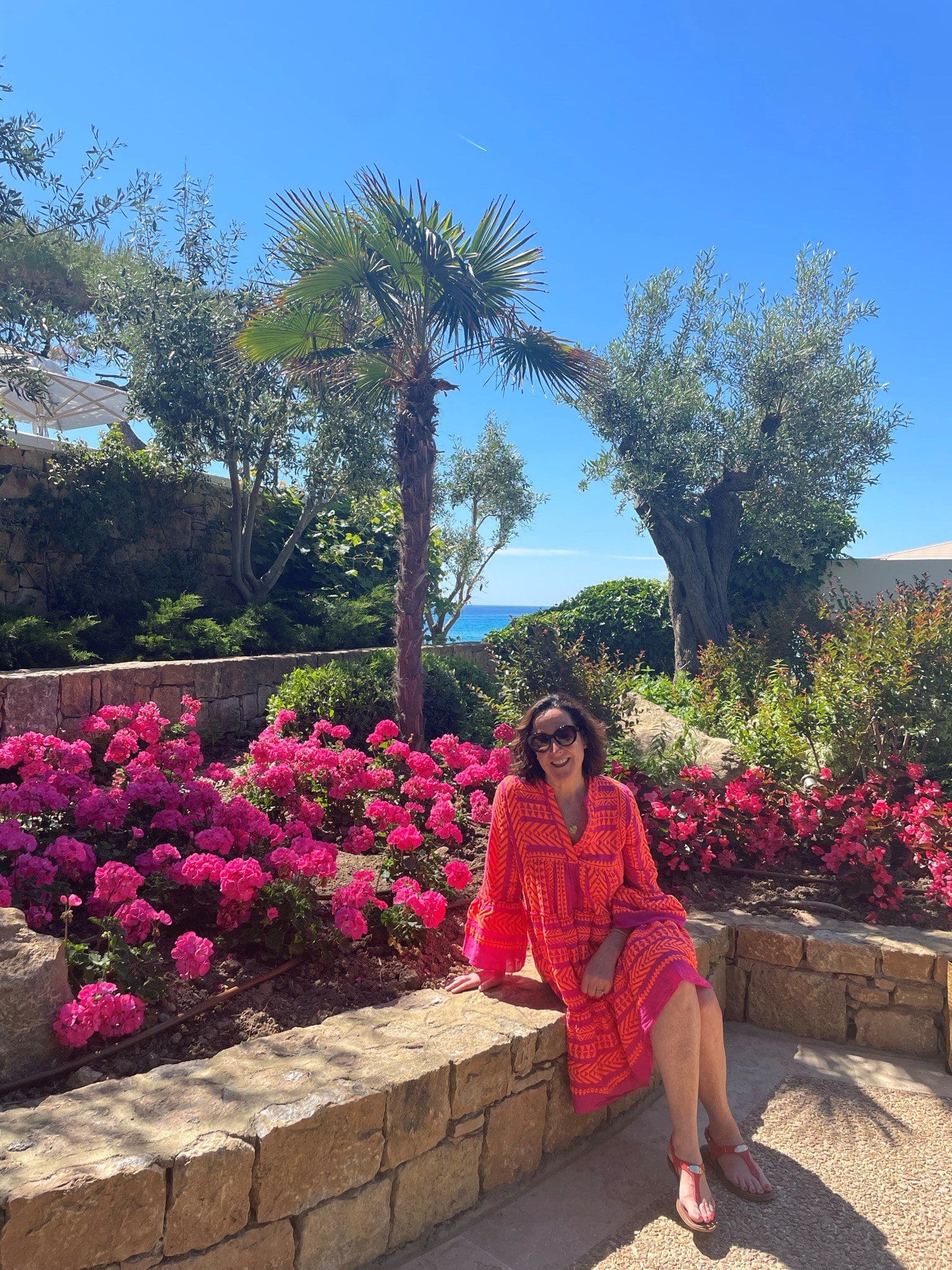 Maria Boyle
Maria is a luxury travel writer and also consults luxury brands on PR. Her passion for travel started in her teens and has taken her around the world. Favourite destinations include Costa Rica, South Africa and Italy.