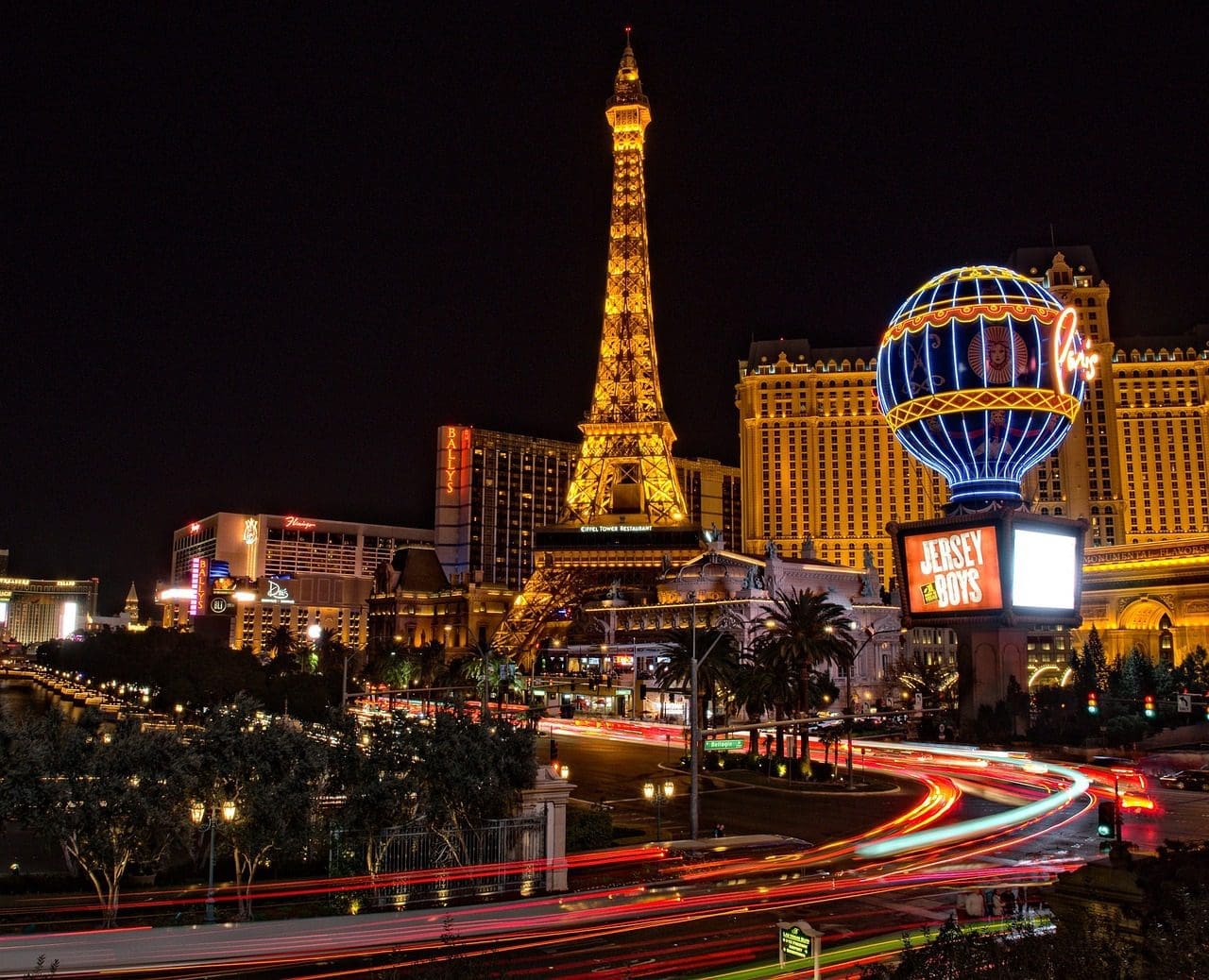 Is Las Vegas Worth The Trip?
Travel Begins at 40 Editor
Posted on 21st Aug 2023
Las Vegas. Just the name conjures up images of neon lights, bustling casinos, and a non-stop party atmosphere. It's a city that has earned its reputation as the entertainment capital of the world.
But is the hype real, or is Las Vegas just another overrated destination? Let's dive into the glitz and glamor of Sin City to determine whether it's truly worth the trip.
The Allure of Las Vegas: A Playground for Adults
From the moment you step off the plane, Las Vegas grabs your attention with its flashing lights and lively atmosphere. It's a place where you can indulge in every whim and desire, whether it's gambling, world-class shows, exquisite dining, or shopping at high-end boutiques.
The city operates on a 24/7 schedule, making it the ultimate playground for adults seeking excitement around the clock.
World-Class Entertainment: A Feast for the Senses
Las Vegas is famous all over the world for its world-class entertainment options. From mesmerizing magic shows and electrifying concerts to stunning Cirque du Soleil performances, the city offers a variety of entertainment that caters to every taste.
Catching a live show in Las Vegas can be a truly unforgettable experience, and it's often one of the highlights of a trip to the city.
Culinary Delights: A Food Lover's Heaven
If you're a food enthusiast, Las Vegas won't disappoint. The city has evolved into a culinary mecca, boasting a plethora of restaurants helmed by celebrity chefs.
From lavish buffets offering a feast fit for a king to upscale steakhouses serving prime cuts of meat, Las Vegas has something to satisfy every palate. Exploring the diverse culinary scene can be a rewarding adventure in itself, with flavors and cuisines from around the world waiting to be savored.
The Casino Culture: A Gambler's Paradise
For many, the primary draw of Las Vegas is the opportunity to test their luck at the numerous casinos that line the famous Las Vegas Strip. From the iconic Bellagio with its dancing fountains to the grandeur of The Venetian, each casino offers a unique experience.
Whether you're a seasoned gambler or just trying your hand at online slots, the thrill of the casino culture is undeniable. Just remember to set a budget and stick to it to ensure your experience remains enjoyable.
Beyond the Strip: Exploring the Surroundings
While the Las Vegas Strip is undoubtedly the epicenter of the city's excitement, there's more to explore beyond the neon lights. Consider taking a break from the hustle and bustle to venture into the surrounding areas.
The breathtaking beauty of Red Rock Canyon offers outdoor enthusiasts the chance to hike and explore stunning desert landscapes. And if you're up for a day trip, the awe-inspiring Grand Canyon is just a few hours away.
A Note on Budget: Balancing Luxury and Affordability
Las Vegas caters to a wide range of budgets, but it's essential to strike a balance between luxury and affordability. While the city offers opulent suites and fine dining experiences, there are also plenty of budget-friendly options for accommodations, meals, and entertainment.
With a bit of research and planning, you can enjoy the glitz and glamor of Las Vegas without breaking the bank.
So, is Las Vegas worth the trip? The answer depends on what you're seeking. If you're looking for a one-of-a-kind experience filled with excitement, entertainment, and the chance to live in the lap of luxury, then Las Vegas should be high on your list. It's a place where you can immerse yourself in a world of glamor, indulge in fantastic food, and revel in the thrill of the casino floor.
However, if you're averse to crowds, not interested in the party scene, or have a limited budget, Las Vegas might not be the ideal destination for you. It's a city that's unapologetically loud, vibrant, and sometimes excessive, so it's important to align your expectations with what the city has to offer.
In the end, Las Vegas isn't just a place; it's an experience. It's a city that promises unforgettable memories and stories to tell for years to come. So, if you're ready to embrace the glitz and glamor of Sin City, book that flight, pack your bags, and get ready for a journey that's sure to be filled with surprises, indulgence, and a whole lot of fun.
Travel Begins at 40 Editor
Travel articles, news, special offers, festivals and events from the Travel Begins at 40 Editorial team and our global network of travel industry contributors.