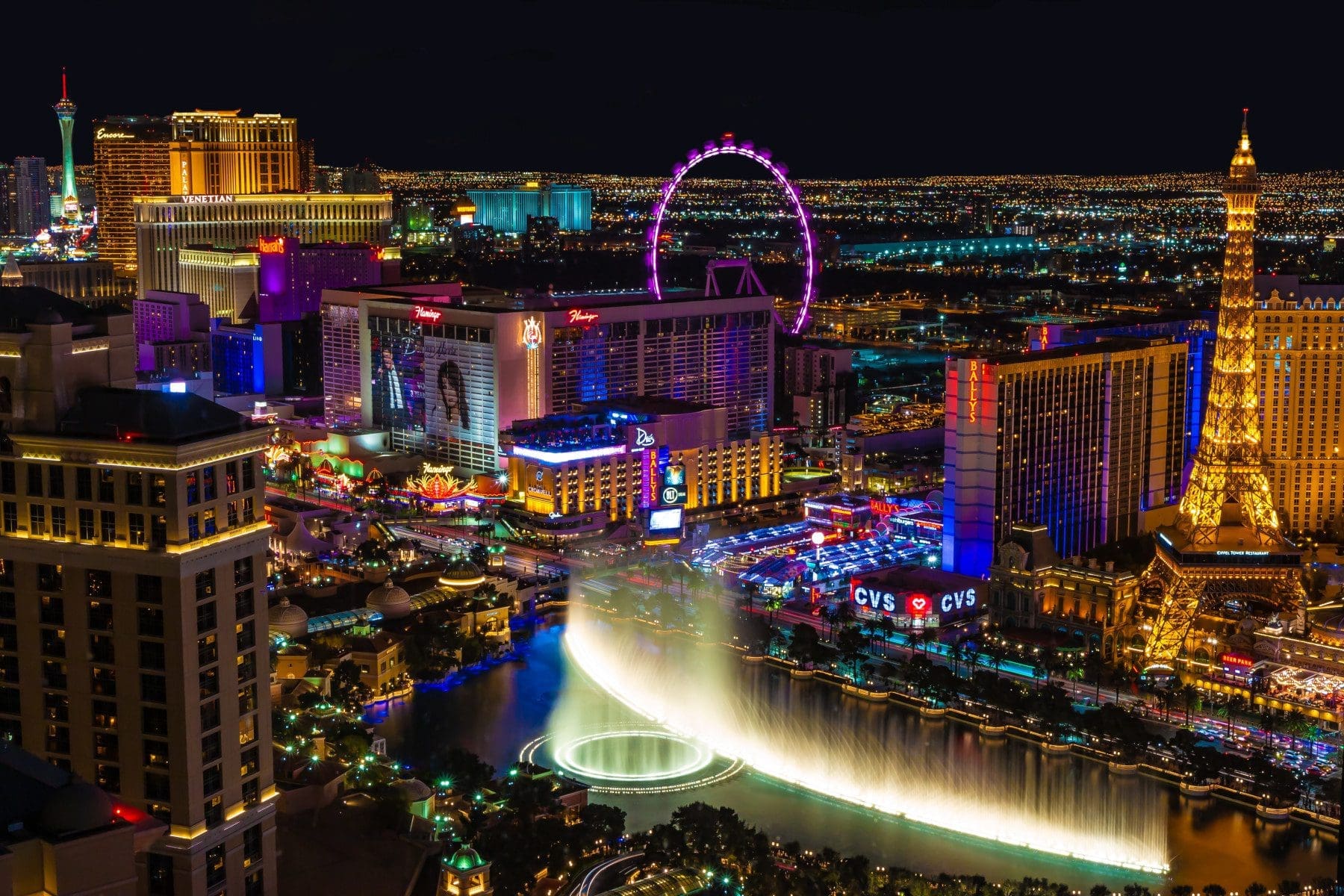 The Ultimate Guide to Exploring Las Vegas Beyond the Strip
Travel Begins at 40 Editor
Posted on 10th Aug 2023
Las Vegas, known as the "Entertainment Capital of the World," is famous for its glamorous casinos, extravagant shows, and vibrant nightlife. However, there is much more to this city than meets the eye. Beyond the glitz and glamour of the Las Vegas Strip, you'll discover a wealth of hidden gems and unique experiences that showcase the diverse and dynamic nature of this captivating city. In this comprehensive guide, we'll take you on a journey to explore the best of Las Vegas off the Strip, from fascinating attractions to delectable dining options.
AREA15: A Thrilling Indoor Entertainment District
AREA15 is a cutting-edge indoor entertainment district that offers a myriad of interactive experiences. Step into a world of virtual reality, immersive installations, thrilling rides, and more. From the high-flying flight simulator Birdly to the mind-bending AI experience of Brainstorm, there's something for everyone. Dueling Axes provides a unique axe-throwing bar experience, while Emporium combines an arcade and bar for endless fun.
Five Iron Golf offers virtual golfing with food and drinks, and Haley's Comet lets you zip through the center of AREA15. Don't miss Illuminarium, an immersive VR experience that surrounds you with audio, visuals, vibrations, and scents. Liftoff takes you on a panoramic skyline adventure, and Lost Spirits Distillery combines a cirque show, rum distillery, and cocktail party. Museum Fiasco offers a 360-degree light and sound show, while Meow Wolf's Omega Mart immerses you in a whimsical grocery store with hidden rooms and passages.
O'Keeffe: 100 Flowers showcases an immersive Georgia O'Keeffe-themed experience, and OZ Ride lets you choose your VR adventure. Particle Quest is a free-roaming AR experience that reveals the backstory of AREA15, and Virtualis VR offers a full-body tracking VR adventure. Finally, Wink World takes you on an immersive journey through psychedelic art. AREA15 is a must-visit destination for those seeking unique and unforgettable experiences.
Exploring the Downtown Arts District
A hidden gem in the heart of Las Vegas, the Downtown Arts District offers a vibrant and thriving arts scene. Stroll through the streets and immerse yourself in the local art scene, with numerous art galleries and boutiques showcasing the works of talented artists. Admire vibrant murals and sculptures that adorn the historic buildings, and don't miss the monthly First Friday art walk, where galleries open their doors to the public and showcase the talents of local artists. The Downtown Arts District is a haven for art enthusiasts and those seeking a taste of the city's vibrant culture.
The Neon Museum: A Glimpse into Las Vegas' Glittering Past
Step back in time at the Neon Museum, where vintage neon signs from casinos and businesses of yesteryears come to life. The outdoor exhibition showcases a dazzling array of neon signs, providing a burst of color and nostalgia for Las Vegas' rich history. Visit during the day to admire the signs or experience the brilliance of the illuminated signs at night. The Neon Museum also hosts special exhibitions and events, such as "Brilliant!" which combines sound and light to bring the neon signs back to their former glory. Delve into the history and charm of Las Vegas through the captivating neon signs at the Neon Museum. 
Seven Magic Mountains: A Colorful Desert Art Installation
Immerse yourself in a vibrant desert art installation at Seven Magic Mountains. Created by Swiss artist Ugo Rondinone, this captivating installation features towering, stacked boulders painted in fluorescent colors. Located just a short distance from Las Vegas, Seven Magic Mountains serves as a meeting point between nature and artifice, offering a breathtaking juxtaposition of natural beauty and human creativity. Visit during sunrise or sunset for the most awe-inspiring views and capture stunning photographs of this unique art installation.
Su Casa: A Hidden Culinary Gem
For a taste of authentic Mexican cuisine, make your way to Su Casa, a hidden restaurant nestled within the Silverton Casino Hotel. Step into a cozy home-like setting, complete with a fireplace and a bookcase and discover the hidden door that leads to a speakeasy bar. Indulge in mouthwatering dishes such as tacos al pastor, enchiladas suizas, and chocolate churros while sipping margaritas or tequila shots. Su Casa offers a unique dining experience that combines delicious food with a touch of mystery and intrigue.
Doctor Harry B. Johnson Rose Garden: A Floral Oasis
Discover the beauty and fragrance of the Doctor Harry B. Johnson Rose Garden, a hidden oasis in the heart of Las Vegas. This desert garden boasts over 300 different varieties of roses and additional flowers, creating a stunning display of colors and scents. Take a stroll through the garden and marvel at the meticulously maintained blooms. The Rose Garden offers a peaceful escape from the bustling city and is a perfect spot for nature lovers and photography enthusiasts.
Frankie's Tiki Room: A Tropical Escape
Transport yourself to a tropical paradise at Frankie's Tiki Room, a classic Las Vegas establishment open 24/7. Step inside and be greeted by the dimly lit ambiance and exotic tiki-inspired decor. The menu boasts an extensive selection of tropical cocktails, each expertly crafted with a blend of flavors that will transport you to a faraway island. Don't forget to try the signature Flaming Fajita cocktail for a truly unforgettable experience. Frankie's Tiki Room is a must-visit destination for cocktail enthusiasts and those seeking a taste of the tropics.
Play First Person Blackjack at Bovada.lv
After a day of exploring the hidden gems of Las Vegas, unwind and try your luck at Bovada.lv. Play first person blackjack, where you can test your skills and strategy against the dealer. Bovada.lv offers a secure and user-friendly platform for online gaming, allowing you to enjoy the excitement of a casino from the comfort of your own home. Whether you're a seasoned blackjack player or a beginner looking to learn the ropes, Bovada.lv provides a top-notch gaming experience.
Conclusion
Las Vegas is a city of contrasts, where glitz and glamour coexist with hidden gems and authentic experiences. Beyond the Strip, you'll find a world waiting to be explored, from immersive art installations and outdoor wonders to vibrant neighborhoods and mouthwatering dining options. Embrace the spirit of adventure and venture off the beaten path to discover the true essence of Las Vegas. There is something for everyone in Las Vegas, whether you are a nature enthusiast, an art enthusiast, a food enthusiast, or a thrill-seeker.
Travel Begins at 40 Editor
Travel articles, news, special offers, festivals and events from the Travel Begins at 40 Editorial team and our global network of travel industry contributors.