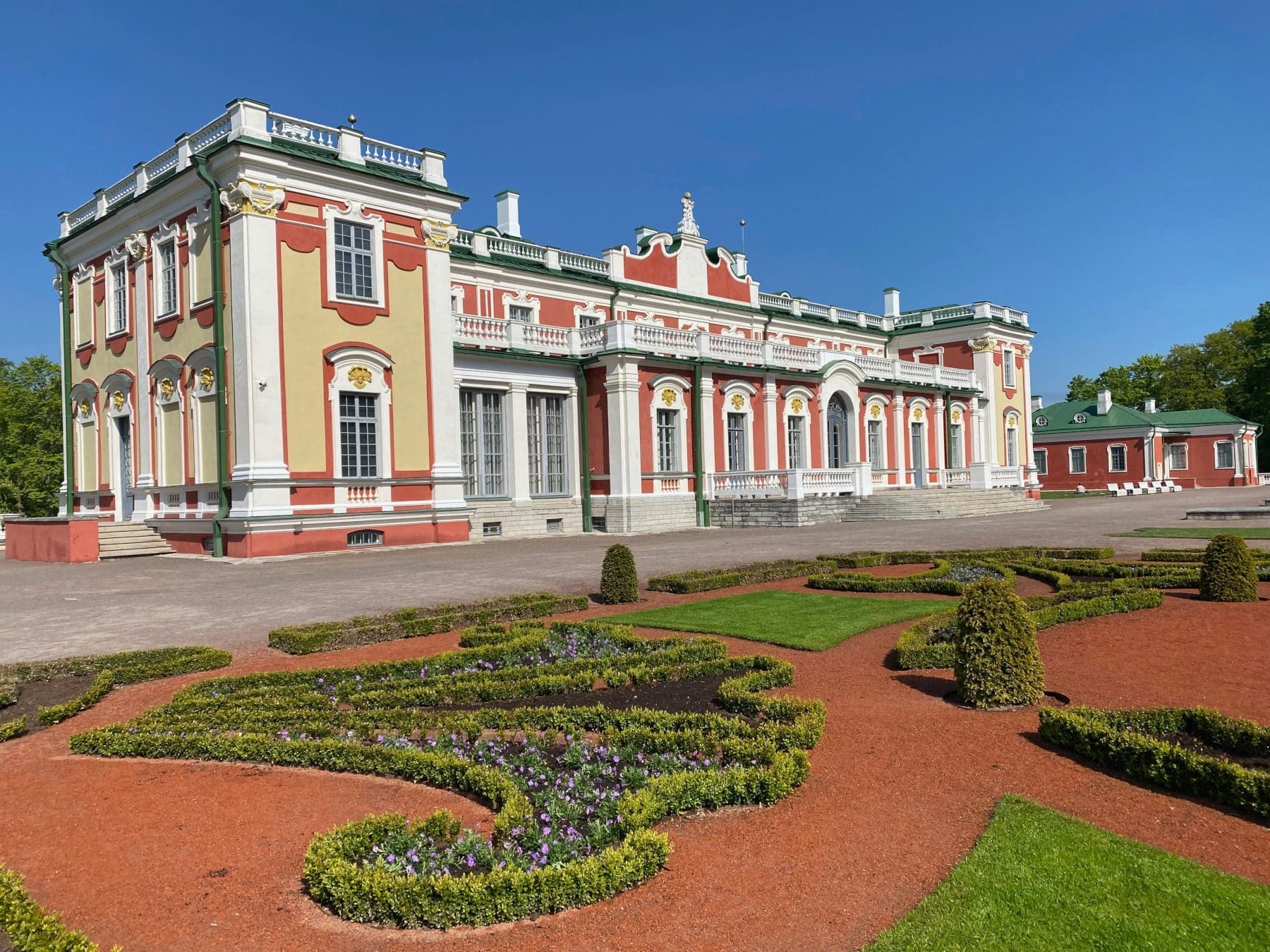 Things to Do in Tallinn Estonia – Tales of the Unexpected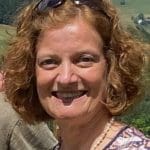 Gill Haynes
Posted on 2nd Aug 2023
Gill Haynes travels to Estonia to find a surprising capital city that celebrates both modern and old, with a wonderful cuisine. Discover the things to do in Tallinn.
It felt like the most unlikely mash-up: a city that's best known for its medieval Old Town but is also the cyber-security centre of Europe, where Skype and Bolt were created, and which has a 90% computer literacy rate. This is historic meets hyper-modern in a big way.
Unexpected Things To Do in Tallinn Estonia
We were in Tallinn, the capital of Estonia, and there were surprises around every corner. The Hanseatic merchant houses, red-roofed castle towers and cobbled streets were all there in the Old Town, as expected. But just a short walk beyond the stone walls were the former soviet industrial districts from the 1945-1991 occupation, now transformed into hipster quarters full of bars, galleries and restaurants and Estonia's answer to London's Borough Market: 300 stalls overflowing with locally-sourced produce, vegan cafés and artisanal shops.
This isn't to take anything away from Tallinn's Old Town. It is charming, easily walkable and replete with character. Its skyline bristles with church spires – interesting in what is now a very secular country – and the vast Town Hall Square hosts Tallinn Christmas market, one of the best in Christmas markets in Europe from November through to January. The world's longest continuously operating pharmacy can be found here, still peddling lotions and potions as it has since 1422. And the ramparts are shared with looming, over-sized statues of ghostly monks. But even in this most traditional part of town, the Estonian sense of humour seems to peek out. Which other city would have a 'Fat Margaret' tower – a 16th century fortification that was reputedly named for the cook who once worked within its imposing walls?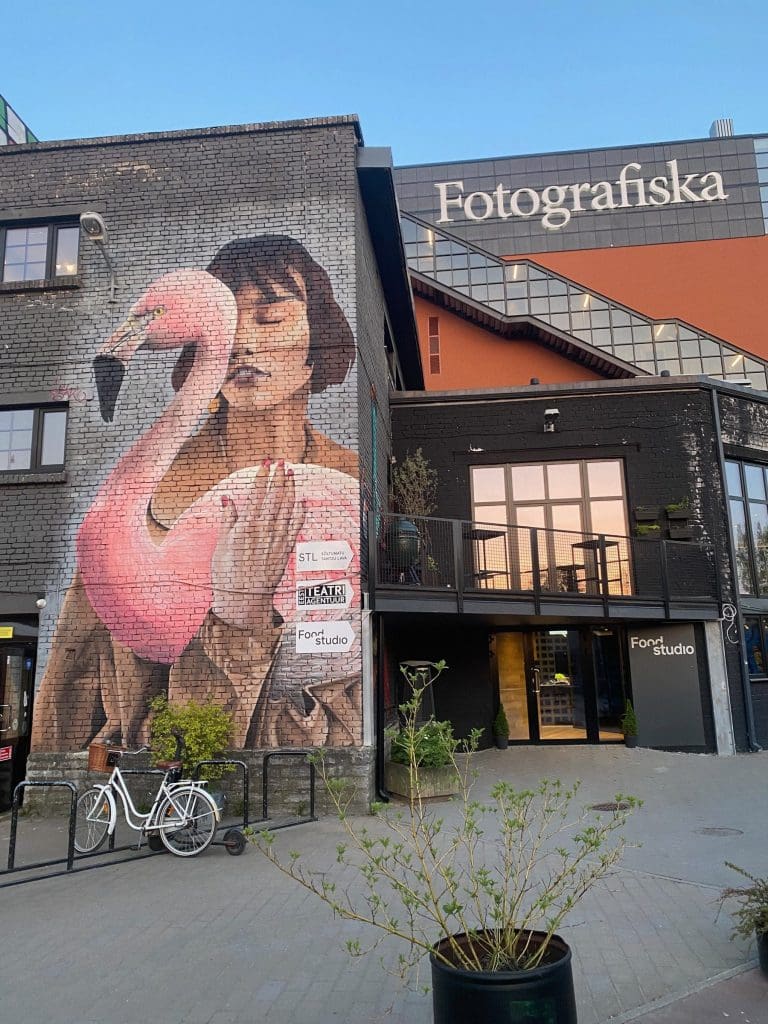 That sense of playfulness seems hard-wired into the Estonian psyche. In Telliskivi, the trendy epicentre for all things creative with its excellent Fotografiska Gallery, invited graffiti artists have left their mark, with Andy Warhol's famous line 'Everyone should be famous for 15 minutes' oversprayed to read 'Everyone should be filmed 24/7'. There's a Nudist Winery near-by.
Tallinn Food : Affordable Quality
The one thing Estonians seem to really take seriously is food. The Michelin Guide landed here in 2022 and in the 2023 edition, no fewer than 34 establishments are recommended, including Estonia's first Two Star restaurant, 180°, as well as the One Star Noa Chef's Hall. Six of the Michelin nods are for 'Bib Gourmand' restaurants the offer outstanding cuisine at great prices. We ate at three Michelin recommended restaurants and as well as delicious, imaginative and locally-sourced dishes, we found them to be surprisingly affordable – most main course were under €30; you wouldn't even get a starter for that in most Nordic restaurants, let alone one featured in the Michelin Guide.
There has been an explosion of interest in cuisine in recent years, with the emphasis on using the freshest local ingredients and running as close to zero waste as possible (Tallinn is the European Green Capital of the year for 2023 – sustainability matters here).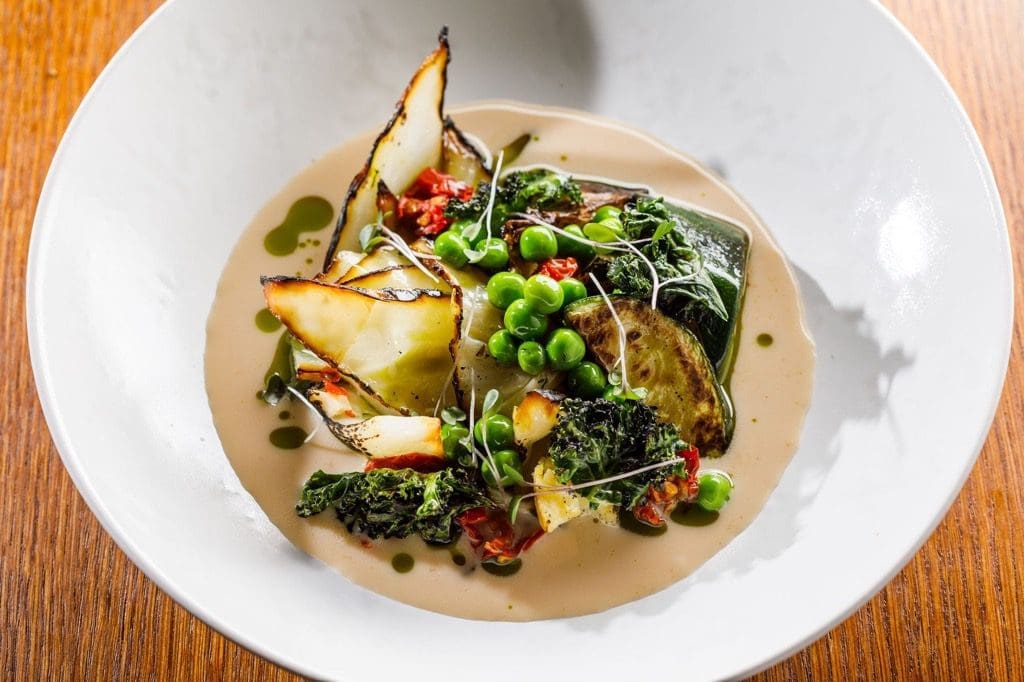 The new cooking style is International with a Scandi twist. It is not the heavy traditional food I thought we might be getting but instead reflects the bright new entrepreneurial side of the city, where who dares wins. There's a real sense of forward drive and flair about the place. Estonians seem to be very practical, can-do people who don't waste time politicking. There's a will to succeed and a pride in the country that is both impressive and humbling.
Foodies can really get stuck into the new style of cooking at the Food Studio, where small groups can cook up a storm in the downstairs kitchen then eat the result of their labours in the airy restaurant upstairs. We contributed all the trimmings to a wonderfully slow-cooked pork belly and had fun with liquid nitrogen creating cream popcorn to go with the chocolate dessert.
Cycling Tallinn Old Town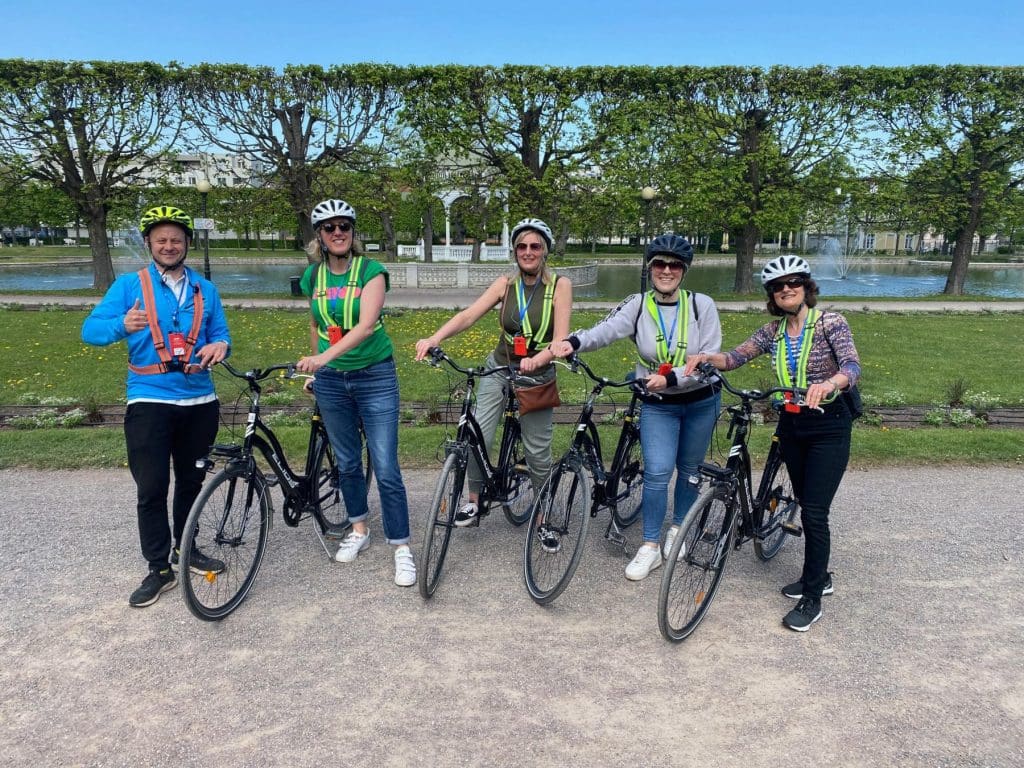 With all that gastronomy going on, you may like to get a bit of exercise. We took to bicycles, easily hired from Waypoint bikes, with a cheery guide to show us the sights in the city beyond the Old Town, starting at Kadriog Palace, built by Peter the Great for his wife Catherine back in 1725 using some of the same architects who worked on the Peterhof Palace Park and Summer Gardens in St Petersburg. You can see the likeness.
We pedalled over to the Seaplane Museum, a vast aircraft-hangar-like building on the waterfront where you can try out a 1936 Estonian submarine for size (definitely not big enough!) and then rode over to the Noblessner district where the spanking new IgluPark offers a funky, modern take on sauna with glorious seaviews.
Lahemaa National Park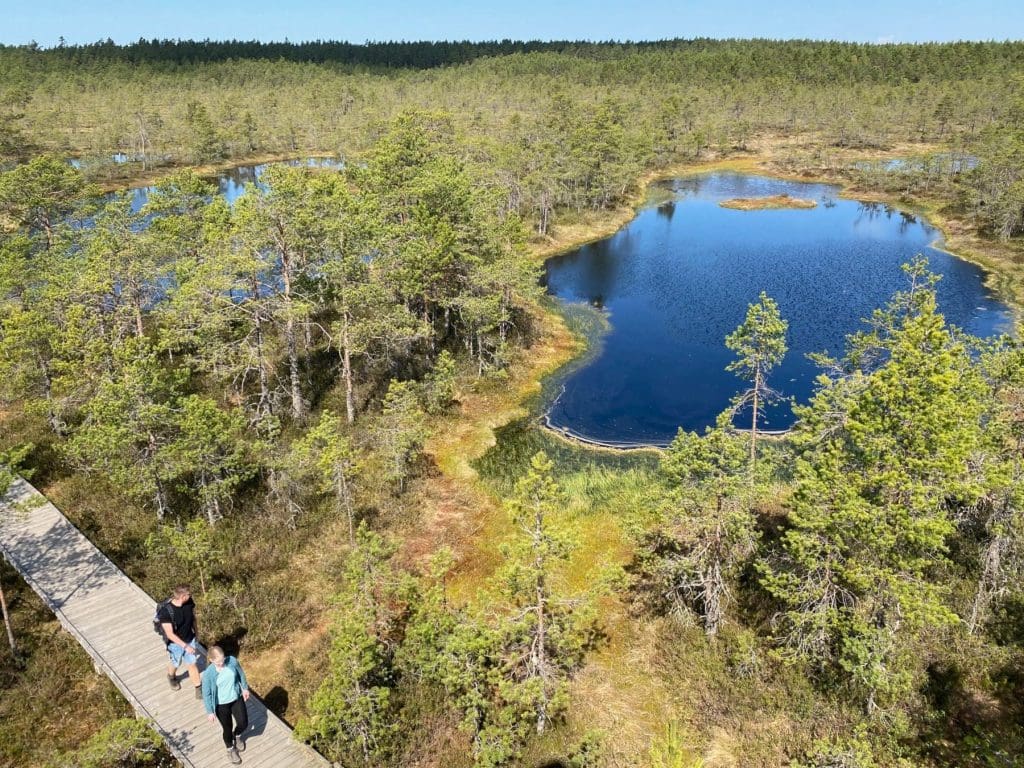 Just an hour outside the city, at Lahemaa National Park, you can stretch your legs a different way – bog-walking. It's better than it sounds. Boardwalks snake through the pristine lakes, pools and swampy vegetation, making exploring easy and a pleasure and there's a lookout point with uninterrupted views halfway round the trail.
Tallinn and Estonia surprised me – in a good way – in so many ways. There are only 1.3m people in a country that's bigger than Belgium, so even in Tallinn, we never felt crowded. Tallinn celebrates its graffiti artists but there is no litter anywhere – not on the streets, not on the beaches, nor in the countryside. Best of all is the value for money. Tallinn offers a very similar Scandi vibe to some of its larger Nordic neighbours, but at nothing like their prices. And with Helsinki only a 20-minute flight or a two-hour ferry ride away, doing a twin-centre break at both cities and making use of the wider choice of flight to Helsinki is a good option – but everything in Helsinki will cost you a whole lot more.
---
Tallinn Flights
Direct flights to Tallinn are available with Air Baltic from Gatwick (sometimes via Riga in Latvia), Wizz Air from Gatwick and Ryanair from Stansted. Regional UK airports also offer flights via Stockholm, Oslo, Amsterdam and Frankfurt. Tallinn's airport is a 10-minute tram ride from the city centre, where most Tallinn hotels are within walking distance of the Old Town – or within its city walls.
Whichever way you arrive in Tallinn, you're sure of finding many of your own pleasant surprises. It's just that sort of place.
Festivals in Tallinn Estonia
For an alternative take on Tallinn's music scene, why not take in the Talllinn Music Week.
Things To Do in Tallinn
Is Tallinn worth visiting? Still need persuading, then go to the official Visit Estonia website.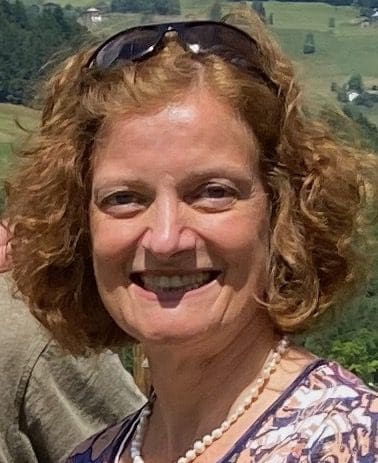 Gill Haynes
Gill is a travel writer with more than 30 years experience in marketing and PR in the travel industry. Gill loves the great outdoors and her favourite destination is South Africa where one walking safari involved rapidly climbing a tree to avoid a charging rhino. A keen skier, mountain biker and windsurfer, Gill's up for doing as much and travelling as often as her years allow. Still on the wishlist are canoeing the Great Lakes in Canada and swimming with manta rays in the Maldives.