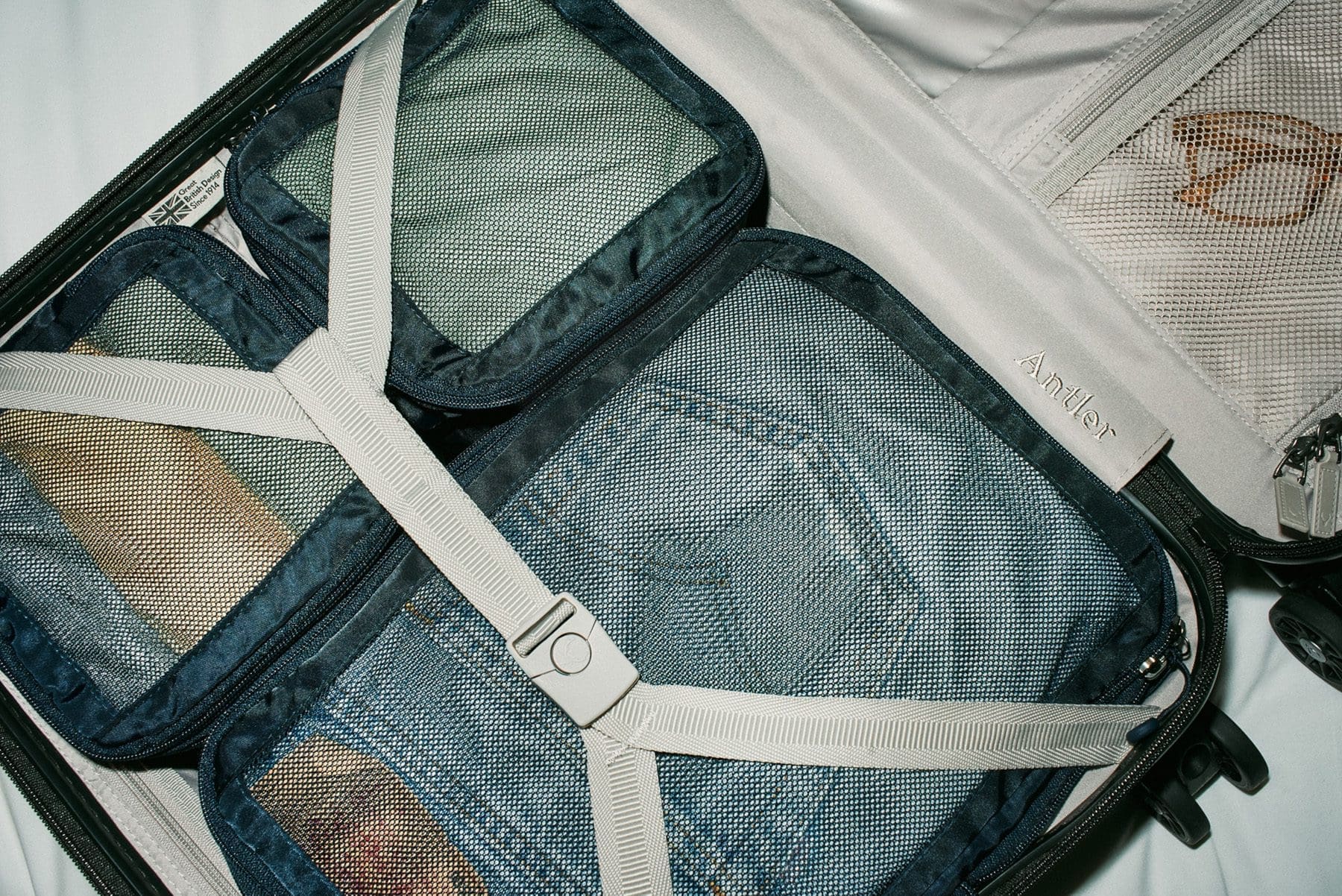 What to Pack for a Holiday: Ultimate Packing List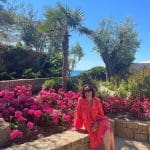 Maria Boyle
Posted on 3rd Aug 2023
Maria Boyle provides her insider tips on what to pack for a holiday. Follow her ultimate holiday packing checklist.
What to Pack for a Holiday: Pre-departure
Packing Cubes
I wish I was one of those people who only take carry on luggage but I'm not so packing cubes come in handy – especially when on a multi-stop holiday and you need to pack and unpack a number of times. While you can get some for just over £10 online, I have found the most reliable and durable are the ones from Antler (main image) given they have an extra strong compression zip so you can pack more in, come in different sizes and colours, helping clothes stay neat and organised. RRP £50 Chelsea 4 packing cubes.
Bandolier Cross Body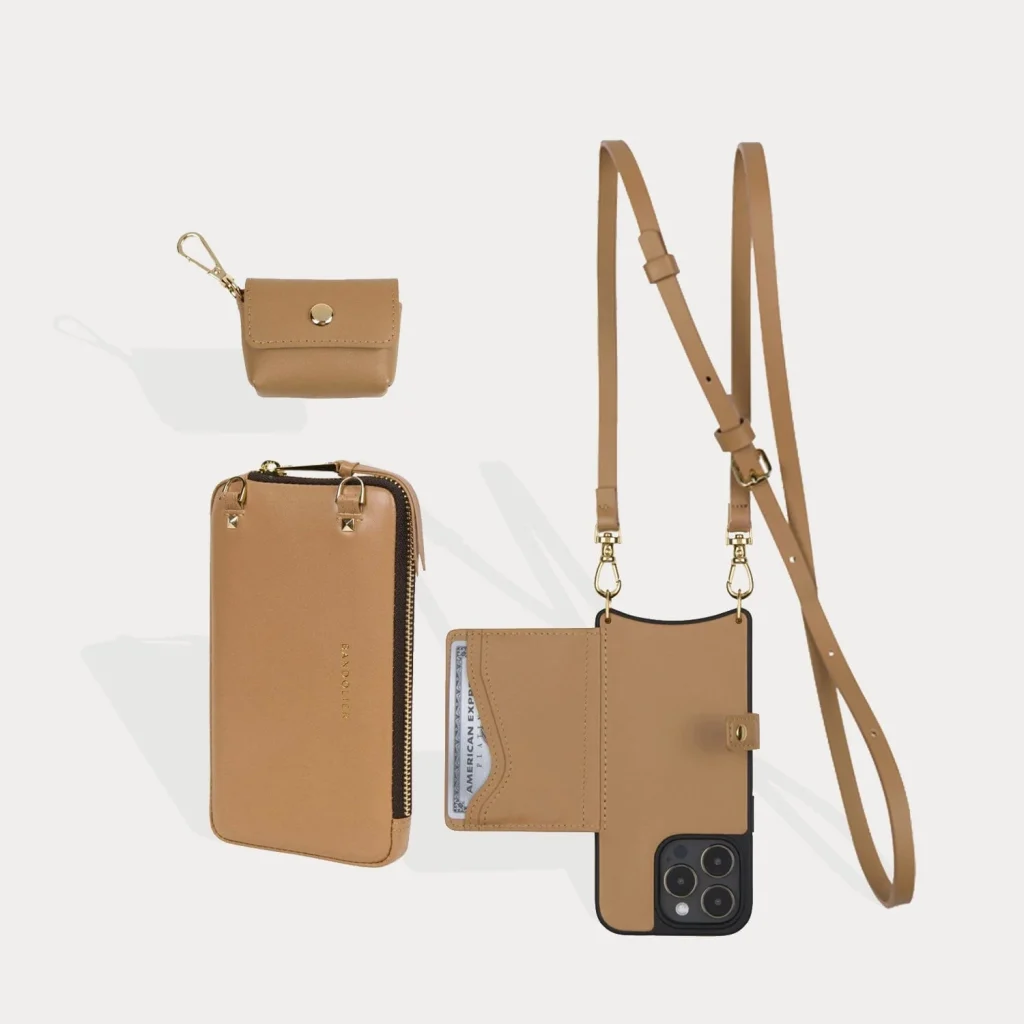 One of the things I use the most when I'm travelling is a cross body phone strap. It enables me to be hands-free, avoids the need of carrying a handbag or ruck sack, and the one I have at the moment from Bandolier, includes a discreet wallet for credit cards, driver's license and cash. I also have a clip on pouch for in-ear headphones which is a great time saver given I'd be rummaging around in a bag trying to find them. They have a big celeb following with the likes of Oprah, Blake Lively and Eva Longoria spotted wearing one and tick the box for being both stylish and practical.
What to Pack for Holiday: On the Plane…..
Mini Cleaners and Serum
Liz Earle Mini Cleanse & Polish £10// €12 cleanses to remove daily grime, pollutants and make up and is great for on the plane. With ingredients including cocoa butter to soften, smooth and moisturise, and rosemary, chamomile and eucalyptus to tone, soothe and purify, my skin always feel clean after using. On my next trip I'm also going to pack Liz Earle Skin Repair Hydrating Serum £29 / €34 which contains snow mushroom, an ultra-hydrating alternative to hyaluronic acid, I think my parched skin will thank me. Purchase these at Boots.
Mini toothbrushes
I first picked these up in Walgreens when on a trip to America – basically single use, mini pre-pasted toothbrushes. They are very handy for when on the move and can easily slot in a passport holder, backpack or handbag. RRP £9.49 for a pack of 24.
Drowsy Sleep Mask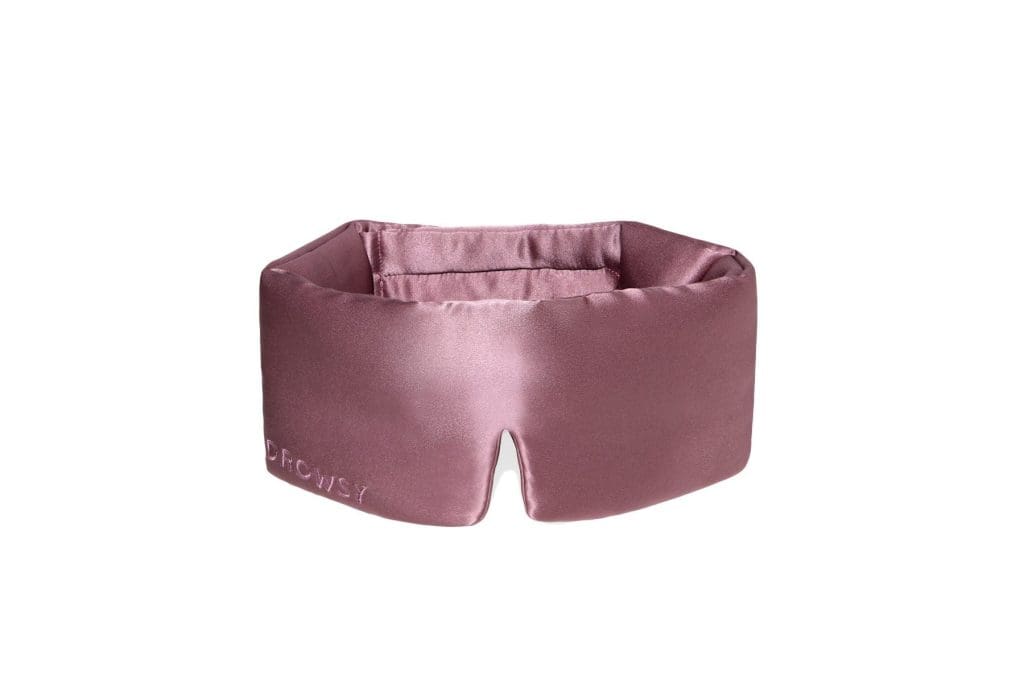 I have been lusting after one of these for a while and decided to take the plunge before a long haul flight to Miami earlier this year. It's the Rolls Royce of sleep masks, crafted from pure mulberry silk and, given the mask is completely padded, it feels like a duvet as soon as you put it on your face. The Drowsy has a wide, adjustable Velcro fastening which means you avoid horrible elastic strap marks you can get on the side of your face with other masks and, most importantly, completely blocks out all light. It's more expensive that an average sleep mask but definitely worth the investment. £69.00/€79.00
Beats Studio 3 Wireless
I love these – in fact I'm on my second set given I use them so much. The headphones are ergonomically designed, sit over the ears and are also really comfortable around the neck when not in use. I tend to wear mine on flights – especially the longer ones (they have up to 22 hours of listening time) when I don't want something in my ears all the time. I also use them in hotel rooms and connect to the hotel's smart TV as it enables me to watch the news or a movie without disturbing my husband or our children if they are asleep or reading. RRP: £349.95
Cashmere Socks
I always seem to get cold on flights and like to pack a pair of cosy socks. The best are from The White Company – 100% cashmere, super soft and lightweight – and they last forever. Available in a range of colours although my favourite are the baby pink ones. RRP £36/ €47
Earplugs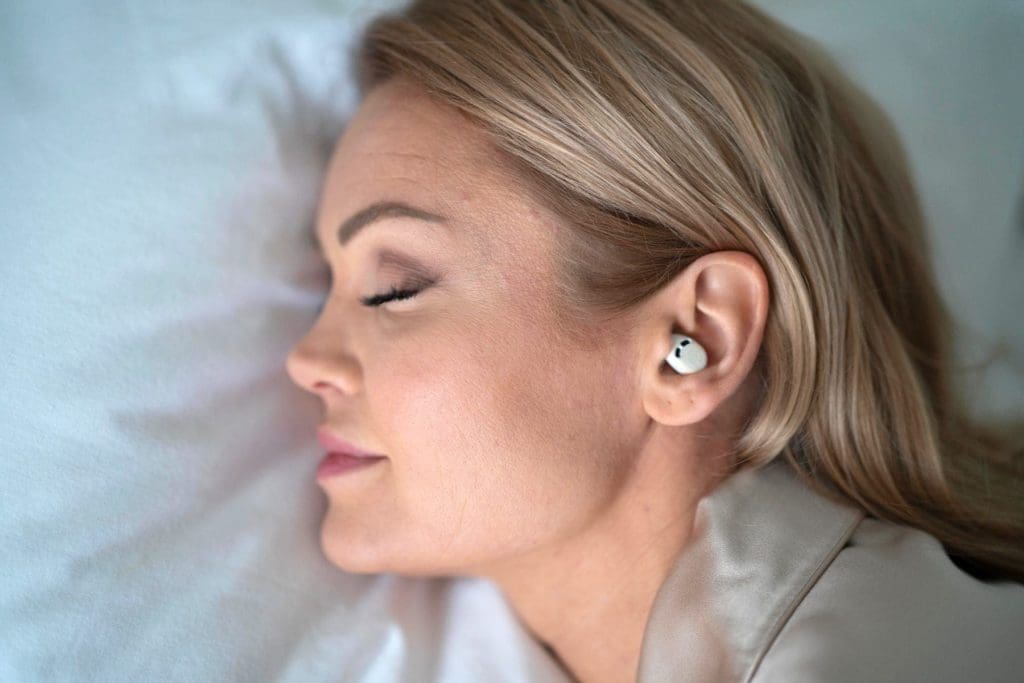 I've worked my way through a wide selection of earplugs on numerous flights and in hotel rooms to avoid being woken up by banging doors, overhead footsteps, traffic, noisy neighbours, excited children screams, and QuietOn are the ones I recommend as they are the most comfortable, especially for a side sleeper like me. Their active noise cancelling technology reduces the low frequency sounds that ordinary earplugs are not able to address and they're optimised to cancel ambient noise and also snoring. With a long life battery – 28 hours in a single charge – they are perfect for travel as you don't need to worry about them not working on a long flight. RRP £249 GBP / €259.
At the Destination…….
Heat-resistant Makeup Bag
Taking makeup to the beach or pool is a risk I usually do not take given the prospect of melted lipsticks and ruined foundations which destabilise in the heat. So, when I discovered there was a heat-resistant makeup bag on the market I bought it straight away.
Created by fashion designer Alana Hale, the technology takes inspiration from her family's innovation in creating heat-protecting equipment for the world's top race car drivers. The makeup bag's Pristinium™ lining with its heat resistant, radiant barrier technology, keeps its contents at room temperature, regardless of outdoor conditions. It's great not only for makeup but also for storing skincare, sunscreen and medicines which needs to be temperature regulated. I also use mine for storing my mobile to stop it going in to overheat mode. Available in three different styles and two colours it's so useful. RRP from $90.
Travel Conditioner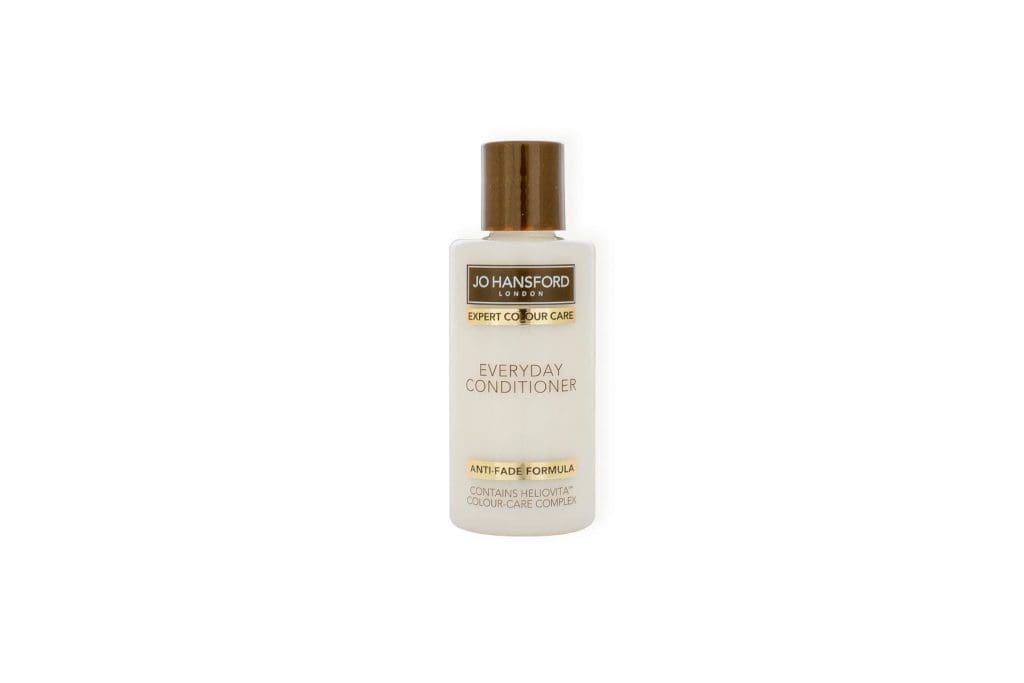 Jo Hansford is the Queen of Colour when it comes to hair and I've been frequenting her salons for well over 10 years. Whenever I go away, she reminds me to cover my hair given the sun and also chlorine can play havoc with hair colour. One of her top tips is to pack a travel size Jo Hansford conditioner in a beach bag and after a swim, rinse hair and then put the conditioner through it. This ensures the hair is moisturised. She also advises to wear a cap wherever possible as this ensures hair colour does not go lighter in the direct sun. RRP £11 / €22.80.
Lens Wipes
An optician recommended lens wipes to me for reading glasses but I always pack a few in my sunglasses case given my sunnies often have fingerprints marks and residue sun cream on them. They can also be used for binoculars and camera lenses. RRP £2.99 for 30.
Pack for a Holiday: Travel Luxuries from Home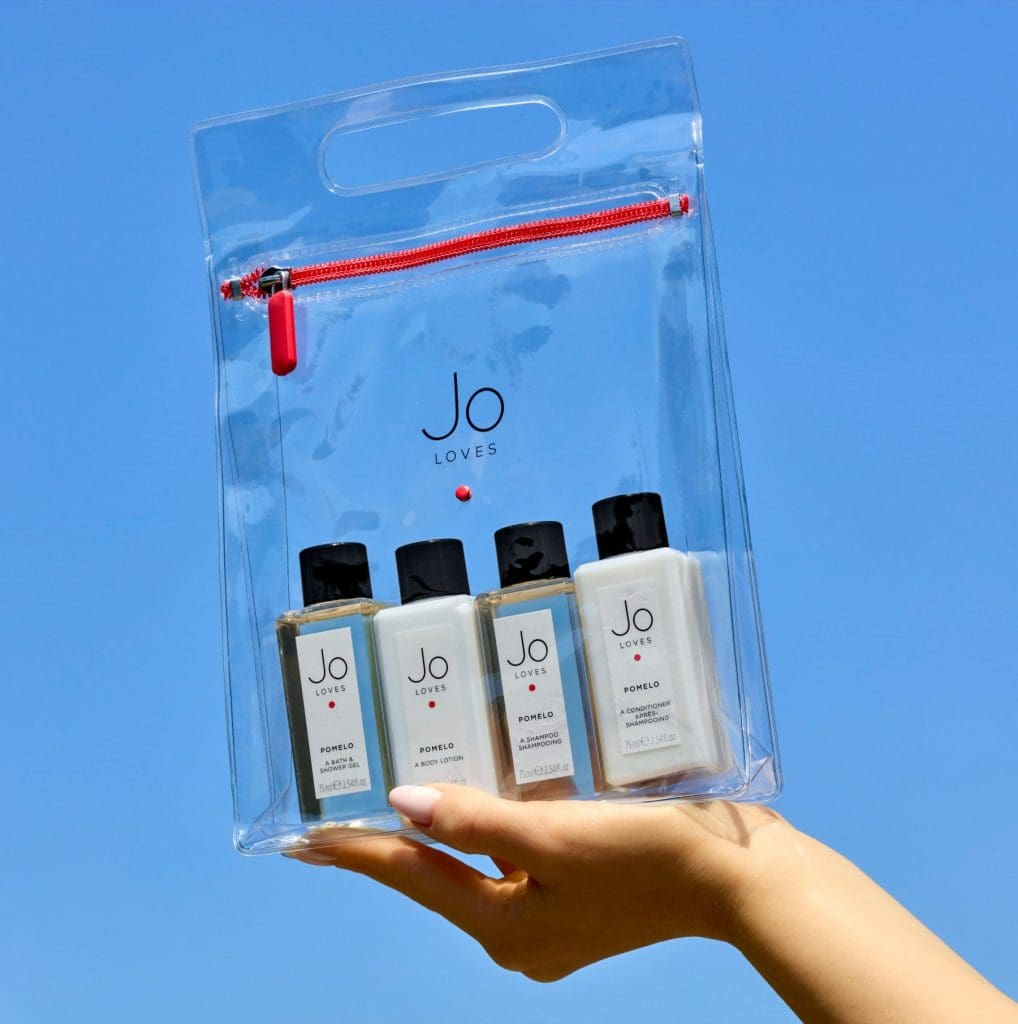 I've stayed in places where I've had the best and worst of amenities and like to travel with a few of my favourite luxury toiletries. My current go to ones are Jo Loves Pomelo Travel Collection which features bath & shower gel, body lotion, shampoo and conditioner in a really nifty clear travel bag which I then use for storing sun screen when at a pool or beach. Airline approved, they can be packed as hand luggage. RRP £45.
Bose Quiet Comfort Earbuds II
I was given these wireless headphones as a present recently as on trips away, I have a tendency to keep losing one of my airpods which often results in me scrambling around on the floor in a hotel room or on an aeroplane, with my iphone light switched on, trying to locate it. The Bose Quiet Comfort Earbuds II have soft eartips and stability bands (which come in three different sizes) and help to avoid the lost airpod scenario. They have a choice of different modes including Quiet which silences background noise, Aware Mode which allows you to hear your surroundings and engage in conversation without having to take them out, Music and Run and so on. Great for travel given they have a six hours of battery life in a single charge and a charging case that holds three additional charges. RRP: £229.95.
---
If you have found Maria's What to Pack for a Holiday: Ultimate Checklist useful, maybe you could read some of her travel tales such as when she visited Miami Florida.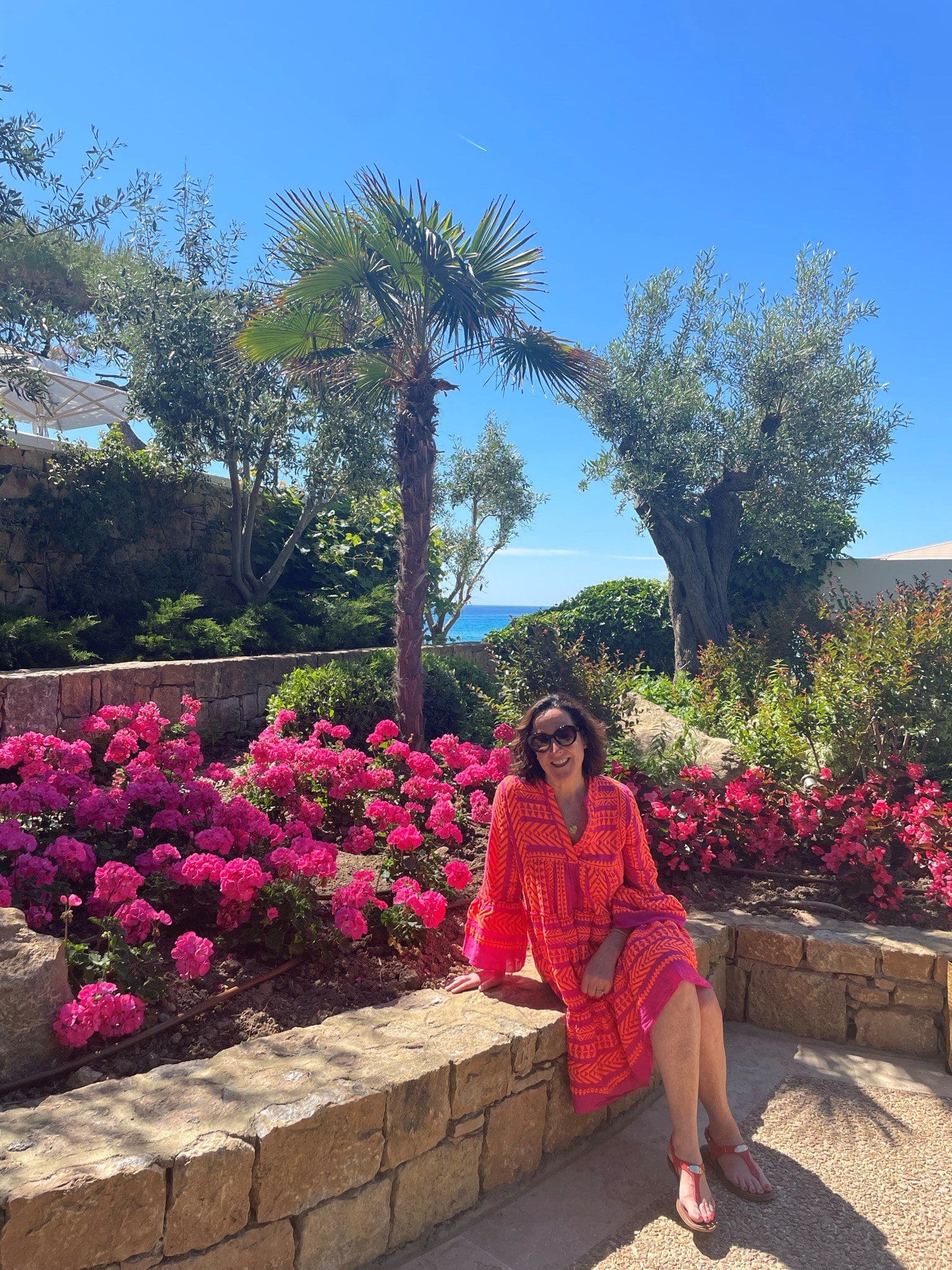 Maria Boyle
Maria is a luxury travel writer and also consults luxury brands on PR. Her passion for travel started in her teens and has taken her around the world. Favourite destinations include Costa Rica, South Africa and Italy.