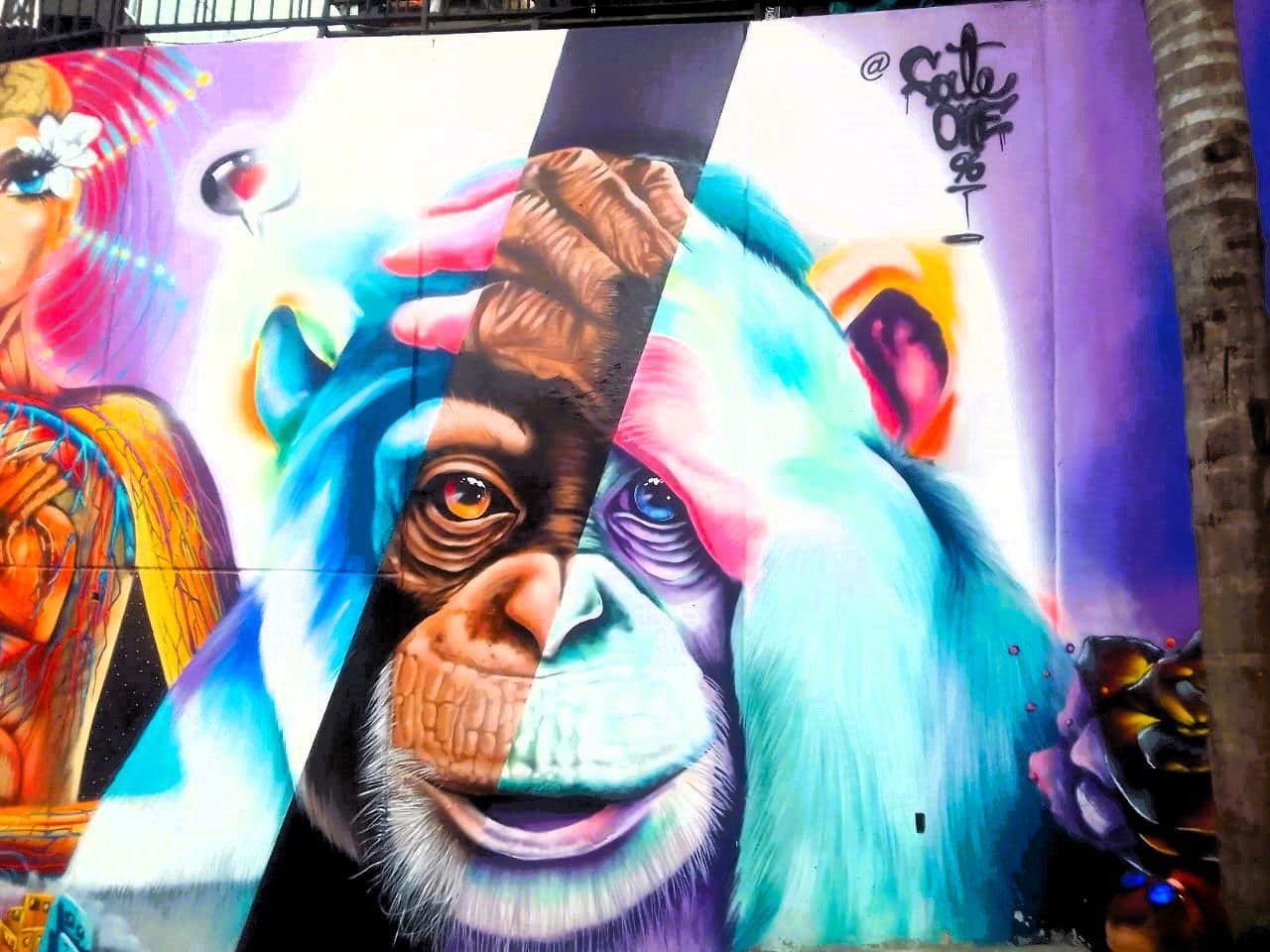 A Tour of Comuna 13 Medellin Colombia
Mike East
Posted on 21st Sep 2023
On his visit to the Colombian city, Mike East takes a tour of Comuna 13 Medellin (la comuna 13 Medellin), and discovers it to be a wonderful example of community-based tourism.
Medellin is a lovely place to visit with a wonderfully pleasant climate. One of its western neighbourhood was once the stronghold of organised crime, guerrillas and paramilitaries, a place where the police rarely visited and if they did, they came heavily armed and left quickly.
Now, it is safe and welcoming, a centre for modern art and one with a fascinating story, not to be missed; this place is Comuna 13 Medellin.
The History of Comuna 13 Medellin
The houses that sprang up here in the 1960s were largely built by refugees fleeing the civil war raging in rural areas. All neighbourhoods in Medellin of all social classes are organised into one of 16 comunas, this area is the thirteenth.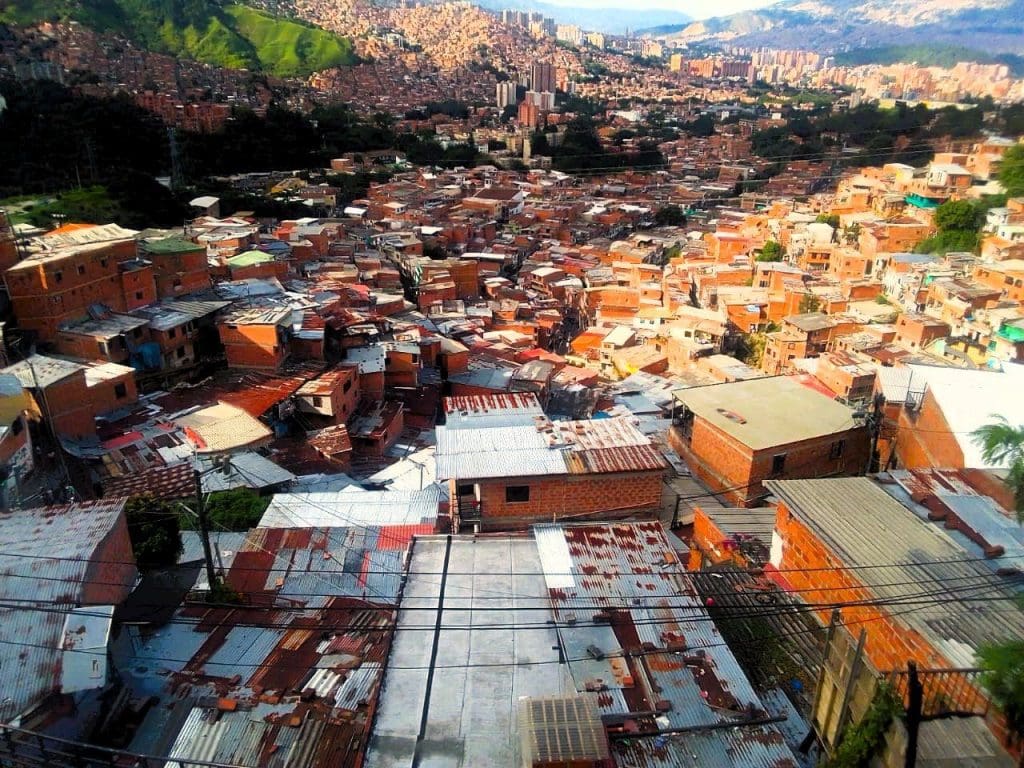 From 1997 until 2002, there was much violence in Comuna 13 between left-wing guerrillas and right-wing paramilitaries, some of whom were linked to drug cartels. As part of the continuing civil war, the Colombian army launched Operation Orion in October 2002. Over five days, with police assistance, helicopters and in alliance with the paramilitaries, they drove out the guerrillas. When the army left, they handed control to the paramilitaries who threatened, tortured and disappeared residents.
Residents of Comuna 13 vehemently dispute official figures of deaths, claiming it was actually far higher. They also say that many people killed in the fighting were not guerrilla combatants as claimed by the army but innocent bystanders.
After February 2003 the level of violence declined and the local community, working with city officials, began working on a range of projects to develop Comuna 13 into a centre for modern urban art. This gathered pace from 2008, when the metro arrived, and continues today.
For those who know their Latin American music, Maluma and J Balvin both grew up in Comuna 13. If you are a real fan, look out for the basketball court, near the start of the Comuna 13 Medellin tour, where a number of music videos have been filmed.
Comuna 13 shows how ordinary people, not just big business, can benefit from well-considered social transformation projects.
Comuna 13 Medellin Tour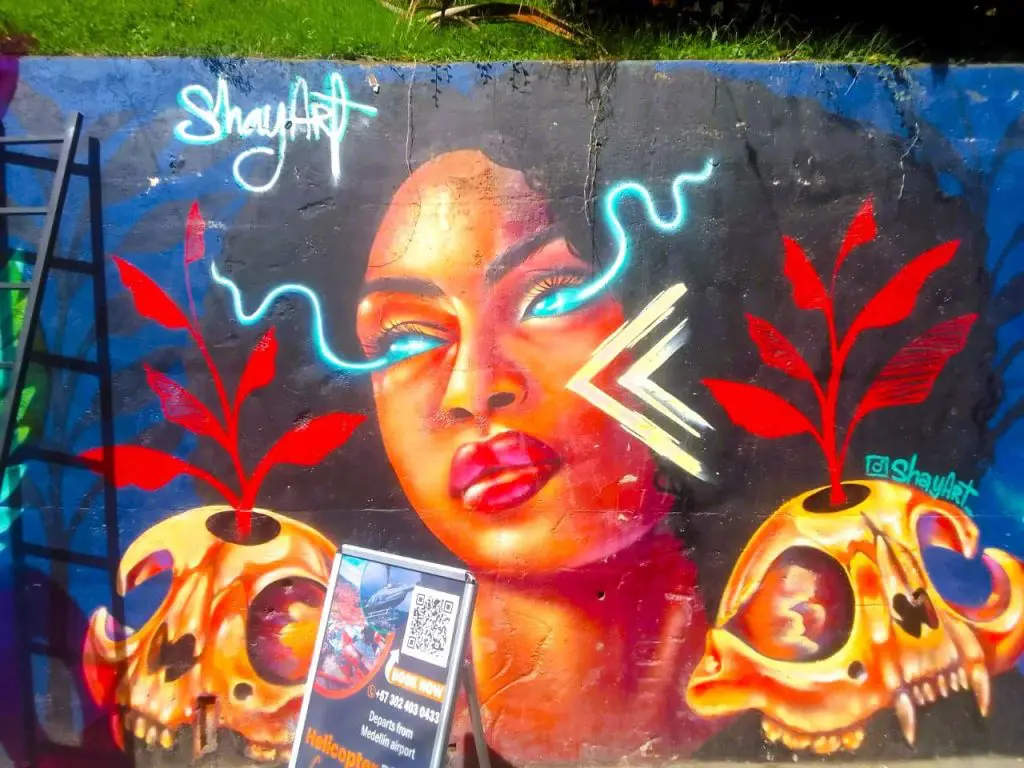 You can take a corporate Comuna 13 Medellin tour, but we recommend arriving at Comuna 13 and taking a tour with one of the community guides. You can easily recognise them from their t-shirts and laminated papers. A bilingual tour costs about $20, but that can be divided among a group of people. You are free to wander around on your own, but you will miss a lot of hidden gems if you do.
Comuna 13 is an open air modern art gallery of murals and graffiti artists. As you start to climb, the views will get better and better. Musicians will be playing, rappers improvising and street artists performing.
There are many good art shops to browse as you make your way around as well as a small museum about the bloody Operation Orion. A tiny darkened maze with mirrors and neon paint is great fun, the public escalators were part of the transformation and there are so many opportunities for great photos as you explore. In 2013, Medellin won the award for being the most innovative city in the world; you can see why.
But the final piece of the jigsaw is the priceless sense of community identity that you come away with. In a world where many barely know their neighbours, Comuna 13 provides a big slice of inspiration that really is priceless.
Something to Eat or Drink
Inside Comuna 13 there are a lot of kiosks, bars and cafés where you can grab a drink, snack or a full meal.
One thing to try while you are here is the locally made marijuana beer. There's the buzz of a bottle of lager as you drink it and then, about 30 minutes later, another buzz. Ask your guide to point out the bars that sell this most interesting of beverages.
How to Get There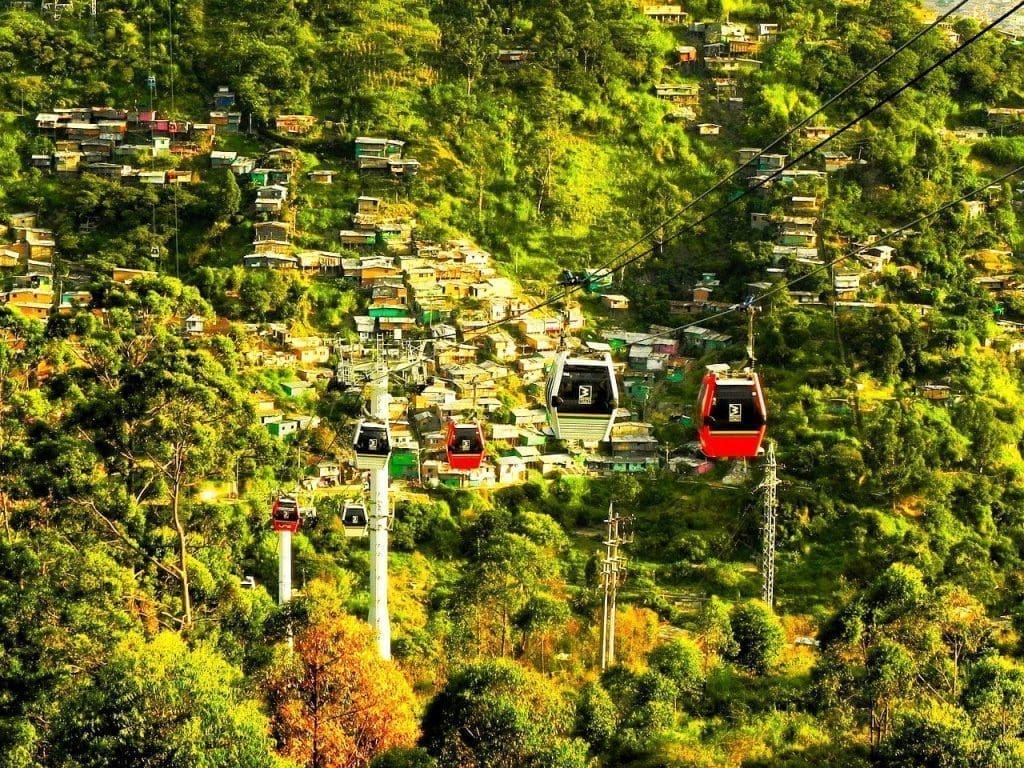 Take Line B of the Medellin metro to San Javier. At San Javier metro station, find the stop for the bus that takes the short trip to Comuna 13.
We suggest that after your Comuna 13 Medellin Tour, you return to San Javier and then take the return cable car (Line J) ride to La Aurora – just stay in your cabin, it returns automatically from La Aurora. The cable car gives sweeping views over western Medellin and provides a much greater appreciation of the size of Comuna 13.
What To Do in Medellin Colombia
For more inspiration on things to do in Medellin during your trip, visit our article on Things to Do in Medellin Colombia.
Further Information on Comuna 13 Medellin
For more on the history of Comuna 13, click. For more on the Comuna 13 Medellin street art, visit https://colombia.travel/en/encanto/traditions/colombian-street-art.
---
All images by Mike East.
Mike East
Mike began his career in travel writing by going overseas during his holidays and writing his own guide. He then sent this manuscript off to a range of travel guide companies and got a range of rejection letters — all except one. Getting a contract to write for Roger Lascelles Publications on the Caribbean islands of Trinidad and Tobago and The Bahamas was how his career began. With this opportunity came other pieces for British magazines and The Sunday Telegraph.