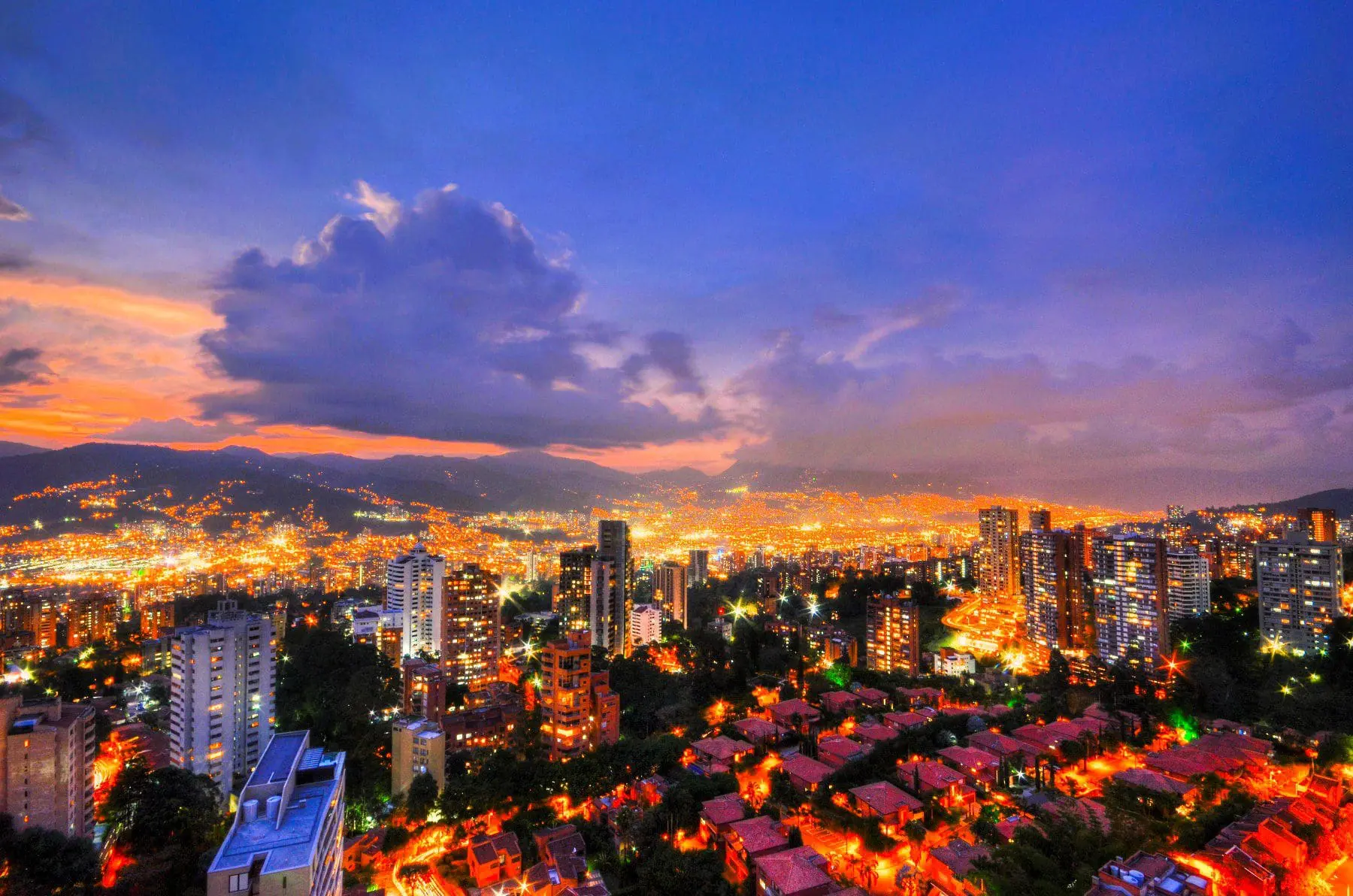 Things To Do in Medellin Colombia
Mike East
Posted on 13th Sep 2023
On his trip to Colombia, Mike East experiences the wonderful things to do in Medellin, a city reborn from its troublesome past. 
Located in the Western Andes, Medellin Colombia enjoys a year-round pleasant Mediterranean climate. It has undergone a remarkable change from thirty years ago when it was a dangerous, crime-ridden place, to today where it is a great example of urban regeneration with lots of interesting things to see.
Things to Do in Medellin
As the second city of Colombia, with over four million inhabitants, there are many attractions in Medellin. The sculptures and artwork of Fernando Botero in both the Museum of Antioquia and the plaza outside should not be missed. Near El Poblado is El Castillo Museo y Jardines, (the Castle Museum and Gardens), which is a folly with fountains, an old car collection and antiques.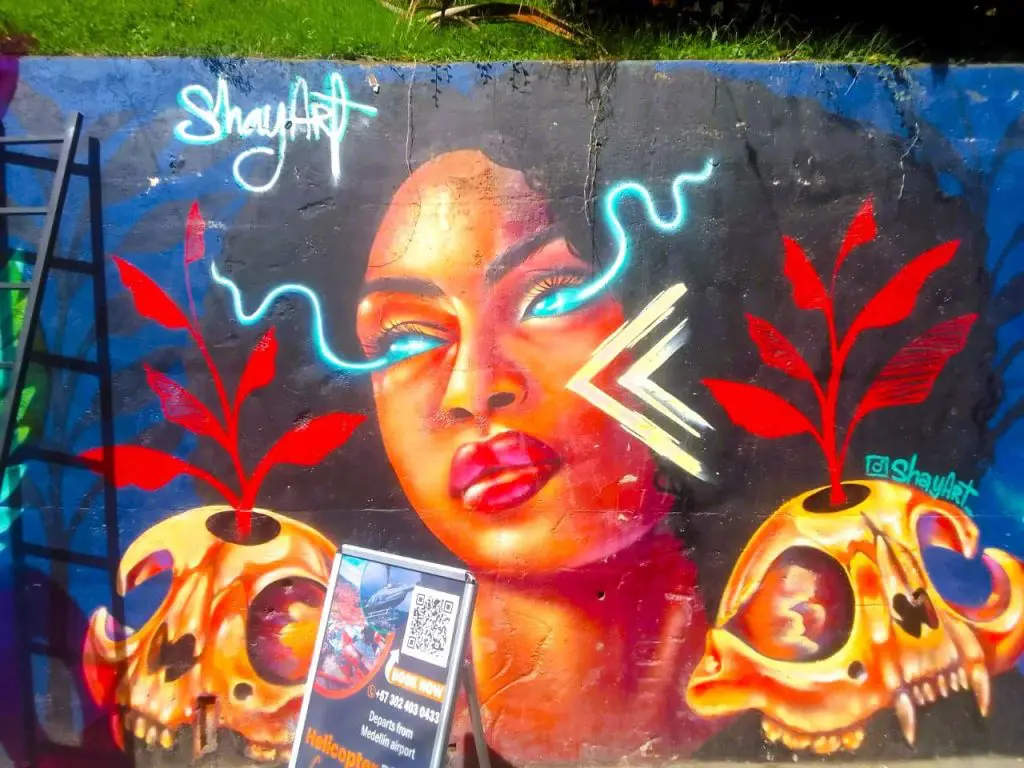 While you are in the city, there are lots of yellow taxis, but try the metro system and take the cable cars. Both are clean, safe and efficient.
To appreciate the very recent history of Medellin and understand just how much things have changed since the 1990s, visit Comuna 13. Its eclectic mix of murals should not be missed.
Be very careful with any Medellin Pablo Escobar tour, as they may sensationalise or even glorify a figure despised by almost all Colombians. Instead, there are lots of things to see that show how Colombians transcended him.
The Joaquín Antonio Uribe Botanical Garden covers 14 hectares and has over 4,500 types of flowers. Within this is the Orchidiarium, a hexagonal structure that has a large orchid and butterfly collection. Further out, there is Arvi Park, with its nature trails and local market.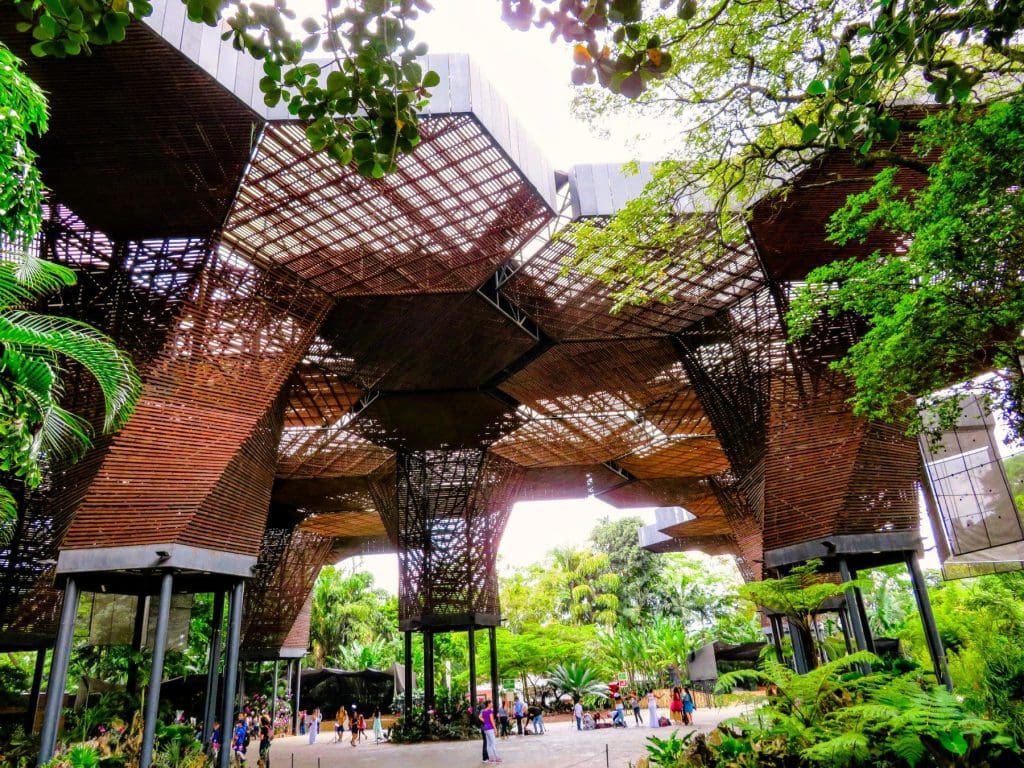 If you are here in July/August there is the colourful Flower Festival.
Attractions Around Medellin
Outside the city there is the beautiful village of Guatapé, famous for its brightly-painted houses and tiled illustrations along the walls.
It is almost completely surrounded by a reservoir, where water sports are available. Nearby is the Peñón de Guatapé, a granite rock formation, 656 feet high. If you take the 708 steps to the top, you will be rewarded with sweeping views of the reservoir and the countryside around it.
Also, highly recommended are coffee plantation tours about which you can read in our tasting the Colombia coffee region article.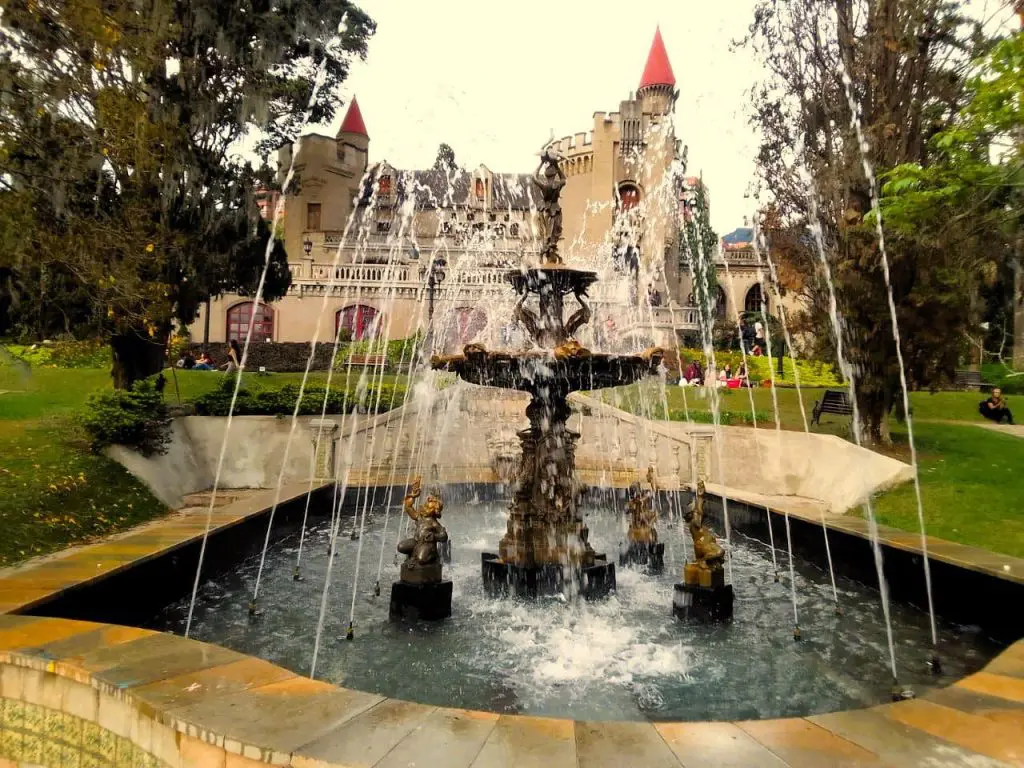 Medellin Best Restaurants
In Medellin, you can eat around the world. For classic Colombian dishes, Hatoviejo has four locations around the city with varied meat selections. Around Parque Lleras, there is a wide selection of bar food. For slower, more sophisticated eating, still in Poblado, there is Carmen that takes traditional Colombian recipes and adds a modern twist to them.
For a treat in Laureles, there is Malanga del Tropico, which has an emphasis on seafood, but with other options too. Mystic Restaurante, nearby, has interesting dishes too that are good value.
Medellin Nightlife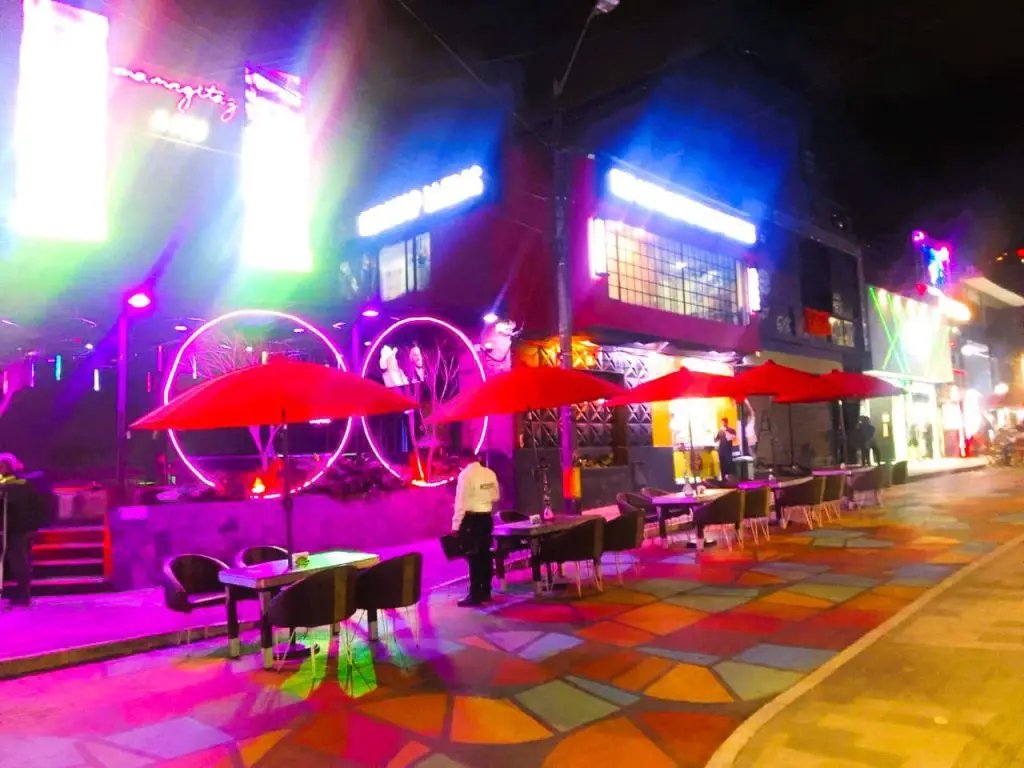 For bars, a great selection of restaurants and clubbing options, the area to head to is El Poblado. The epicentre of the party is Parque Lleras and the pedestrianised streets immediately around it. Even if you are not a party person, there are some great outdoor places from where you can just order a drink and enjoy the buzz.
Medellin Hotels
As Medellin is a big place, different areas have different characteristics. Let's start with three good possibilities. Firstly, there is the centre, which is close to many of the attractions and generally safe, but be aware of your surroundings at night. A modest and comfortable hotel in this area would be the Hotel Nutibara.
El Poblado, as mentioned above, is the affluent area with a big range of bars, restaurants and clubs. If this is your type of place, there is the elegant and tasteful Art Hotel Medellin.
Finally, for a quiet, pleasant middle-class zone that is centrally located and has accommodation for a more modest budget, there is Laureles. A recommendation here is Hotel Palmas del Estadio that is good value, clean, safe, comes with breakfast included and is near Metro Station Floresta.

How to Get There
Avianca fly direct from London Heathrow to Bogota. From the USA there are direct flights to Bogota from Miami, Fort Lauderdale, Orlando, Atlanta, New York, Houston, Los Angeles and Washington DC.
Avianca, Wingo and Latam all have direct Medellin flights from Bogota.
To find the best accommodation and worldwide flights to Medellin, Colombia, please search via our comparison engine, which scans all the major booking sites.
Medellin Colombia Weather
Medellin is known as the city of eternal spring for good reasons. Essentially, it is warm throughout the year, but not hot and sticky. The dry season from December to February is the best time to visit. May and October are noticeably wetter than other months.
Things To Do in Medellin Colombia
For more information on things to do in Medellin Colombia, click here.
Mike East
Mike began his career in travel writing by going overseas during his holidays and writing his own guide. He then sent this manuscript off to a range of travel guide companies and got a range of rejection letters — all except one. Getting a contract to write for Roger Lascelles Publications on the Caribbean islands of Trinidad and Tobago and The Bahamas was how his career began. With this opportunity came other pieces for British magazines and The Sunday Telegraph.