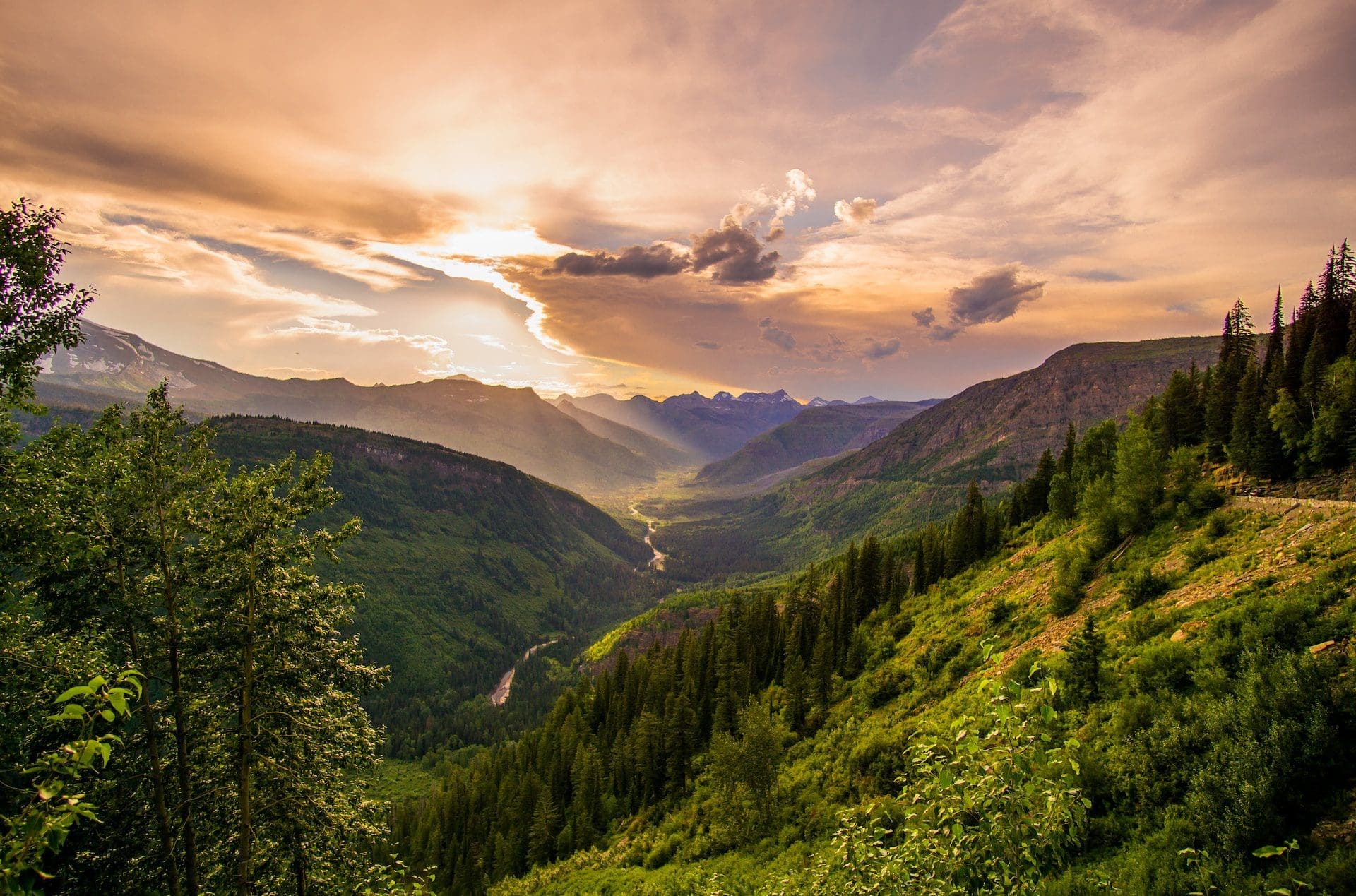 Why The State of Montana Should Be On Everyone's Bucket List
Travel Begins at 40 Editor
Posted on 22nd Sep 2023
Montana can only be described as the epitome of The Great American West. Its vast and unspoiled landscape is rich in history, ready to be explored by locals and tourists alike.
If you are traveling from overseas, get some advice on when the best time to buy US Dollars will be, given the current trend of the exchange rate.
Montana Dinosaur Trail
Visiting the Montana Dinosaur Trail will offer an unforgettable experience for history lovers and dinosaur enthusiasts. Among the 14 paleontology museums found along this route is the Museum of the Rockies, where the largest Tyrannosaurus rex skull ever found is on display.
The Old Trail Museum allows you to touch a real dinosaur bone, while the Two Medicine Dinosaur Center lets you go back in time and actually dig for your own dinosaur fossils. It is an exciting and immersive experience fit for the entire family.
Gates of the Mountains
During their famous expedition along the Missouri River in a small wooden boat, explorers Lewis and Clark decided to name the spot that sits precisely halfway between Yellowstone National Park and Glacier National Park as the 'Gates of the Mountains.'
Today, you can take your own boat ride through this impressive and dramatic channel, taking in the breathtaking views surrounding you while following in the footsteps of these intrepid explorers.
Flathead Lake
Located in the northwestern part of the state, Flathead Lake is the largest natural lake in Western America. It is best described as a still, flat freshwater sheet, ideal for fishing trout or spending the day out on a boat.
You can visit the lake's Wild Horse Island, which is home to nearly 75 species of birds, and observe Bighorn sheep, deer, falcons, and the namesake wild horses. Additionally, you can head to one of the U-pick cherry orchards found around the lake.
Frontier History in Virginia City
Be whisked back in time to the days of frontier living during the mid-to-late 1800s when gold was discovered in Alder Gulch by visiting Virginia City, located in southwest Montana. The city was established thanks to the gold rush and offers visitors the chance to return to the Wild West.
Here, you can pan for gold, watch an old-timey play, and take stagecoach rides, ghost tours, train rides, and firetruck tours. While here, be sure to check out the ghost town of Nevada City, located just a few minutes away.
Glacier National Park
Glacier National Park, often called Montana's premier park, is best explored by driving along the Going-to-the-Sun road, which takes you through a dramatic and diverse environment, filled with prairies, mountains, alpine meadows, red cedar forests, and pristine lakes.
The park has over 1,100 kilometers of trails to traverse, with many taking you into the heart of the area, where you will likely encounter grizzly bears, mountain goats, and moose. While these animals will offer an unforgettable experience, it is crucial to remember that wild animals are dangerous and unpredictable, so maintaining a safe and respectful distance is key.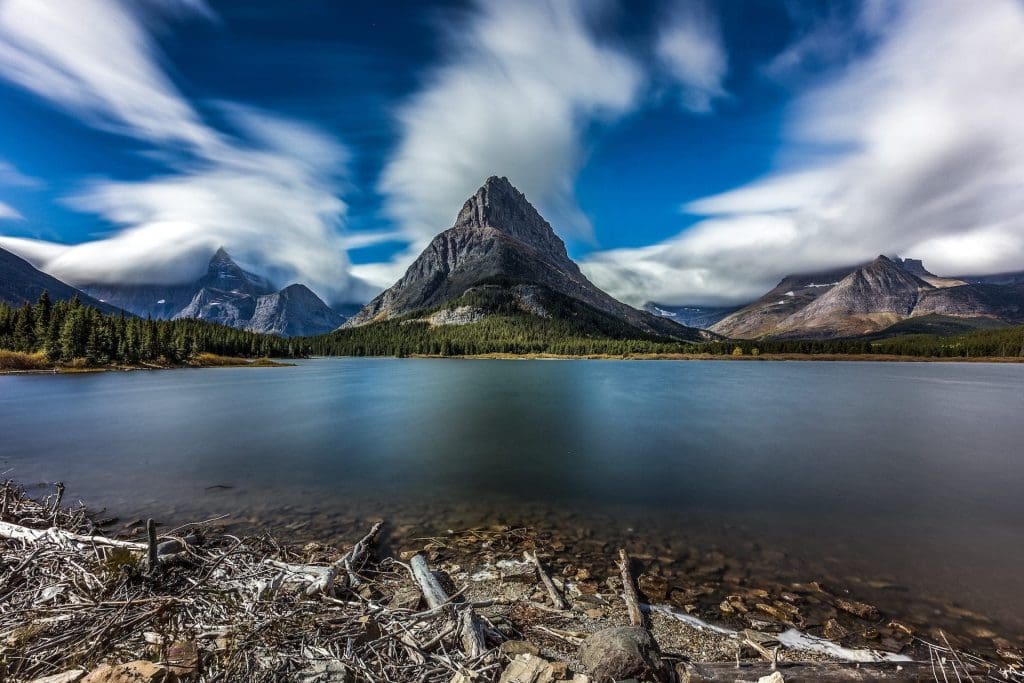 Big Sky Resort
Whether you love skiing, snowboarding, or simply playing in the snow, there is so much ground to cover at the winter wonderland, Big Sky Resort; it will feel like you have the entire mountain to yourself.
The resort is known as the 'Biggest Skiing in America' thanks to its 2,360 skiable hectares, with over 4,000 vertical drops, 34 chairlifts, and the Lone Peak Tram taking you 2,403 meters up.
Lewis & Clark Caverns State Park
Along with the Gates of the Mountains, the Lewis & Clark Caverns State Park is another historical nod to the famous explorers who traversed this land many years ago. The limestone cavern features stalactites and stalagmites and can be accessed via a guided tour.
You will be able to see Western big-eared bats while exploring these impressive caves. Once your guide is over, enjoy hiking, biking, or an above-ground nature tour to get the full experience of this piece of history.
Brewery Trail Map
Despite having 32 breweries in Montana, manufacturing over 2,635,000 gallons of beer annually, more and more microbreweries continue to pop up around the state. If you want to visit them all or create the ultimate brewery-hopping itinerary, grab yourself a copy of the Brewery Trail Map to drink your way across the state.
Most breweries, including the popular Neptune's Brewery in Livingstone, have a tap room where you can sample the different beers on offer in a relaxed and casual setting. Furthermore, it allows you to taste and experience multiple different beers without having to consume more alcohol than you may feel comfortable with.
Little Bighorn Battlefield National Monument
For the history lovers amongst us, a guided walking tour at the Little Bighorn Battlefield National Monument traces the events that took place here during the bloody 1876 battle between the U.S. Cavalry and Native Americans.
If you would prefer to take a self-guided tour, a trip down one road covers both the Custer and Reno-Benteen Battlefields. A stop in the visitor center offers the opportunity to see weapons and other memorabilia from battle. Finally, pay your respects while visiting the Custer National Cemetery.
Travel Begins at 40 Editor
Travel articles, news, special offers, festivals and events from the Travel Begins at 40 Editorial team and our global network of travel industry contributors.