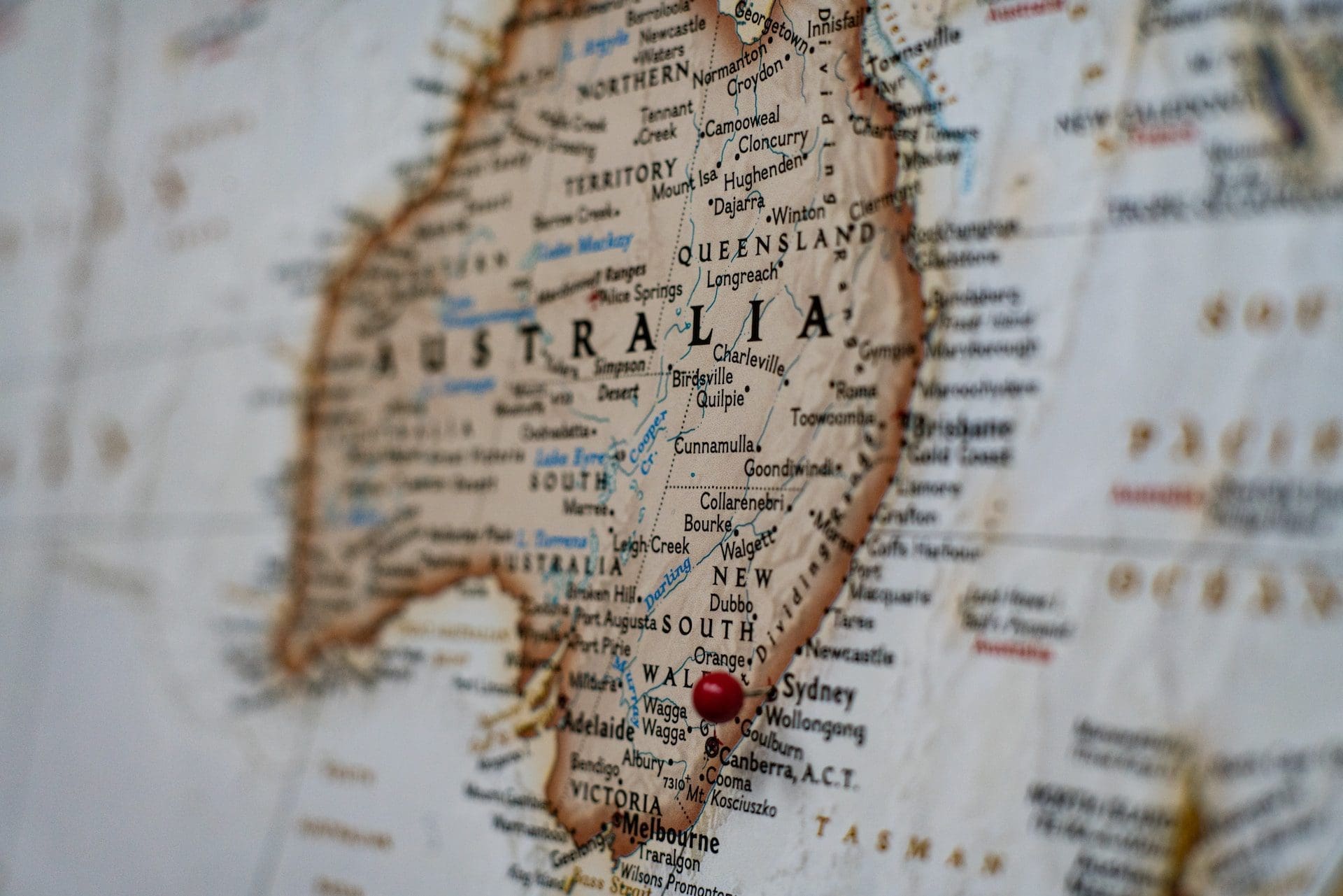 Year-Round Calendar for Australia's Yummiest Food Festivals
Travel Begins at 40 Editor
Posted on 27th Sep 2023
A Year-Round Calendar of Australia's Top Food Festivals 
Like visiting your favorite Sunday produce market or spending the evening at a local restaurant, food festivals are an excellent opportunity to learn more about your favorite foods. While they were hit hard during the global pandemic, food festivals across Australia are making a strong comeback, returning better than ever. 
If you are planning to travel to Australia from overseas and enjoy vaping and vape products, be sure to grab a vape prescription online before embarking. 
January – Geelong Great Australian Beer Festival
For beer lovers, local and international, the Geelong Great Australian Beer Festival, held in Victoria, is going to be at the top of your list. With over 200 craft beers and ciders to celebrate from distilleries and breweries across the country, you can spend two days indulging in this liquid gold while enjoying live music and a wide range of delicious food stalls. 
February – Meeniyan Garlic Festival
If you are the type of person who adds three times as much garlic to a recipe than needed, a trip to Meeniyan in south Gippsland, Victoria, is well worth visiting. Paired with local produce and live music, you will get to see and taste a surprisingly extensive range of garlic varieties, all cultivated in Australia. Additionally, you will be taught how to grow your own by one of the many experts from the Garlic Institute. 
March – Orange F.O.O.D Week
The F.O.O.D. festival, held in Orange, New South Wales, is one of Australia's longest-running regional food festivals, celebrating its 31st edition in 2023. Running from March 24th to April 2nd, it is ten days of workshops, tastings, vineyard visits, luxury lunches, and bustling markets. 
Those wanting the full package can ride on the F.O.O.D. train from Sydney to Orange or trek a walking trail with an eight-course food experience. 
April – Robertson Potato Festival
For those who have visited Robertson, in New South Wales, you are likely to remember the iconic Big Potato monument, a 10-metre-tall tribute to the humble spud. It is the center of its namesake festival, which has just entered its second year. 
Enjoy potatoes in every way possible, along with races in potato sacks and the Hessian on the Field competition. Once you have enjoyed your fair share of potatoes, explore the surrounding Southern Highlands as an added treat.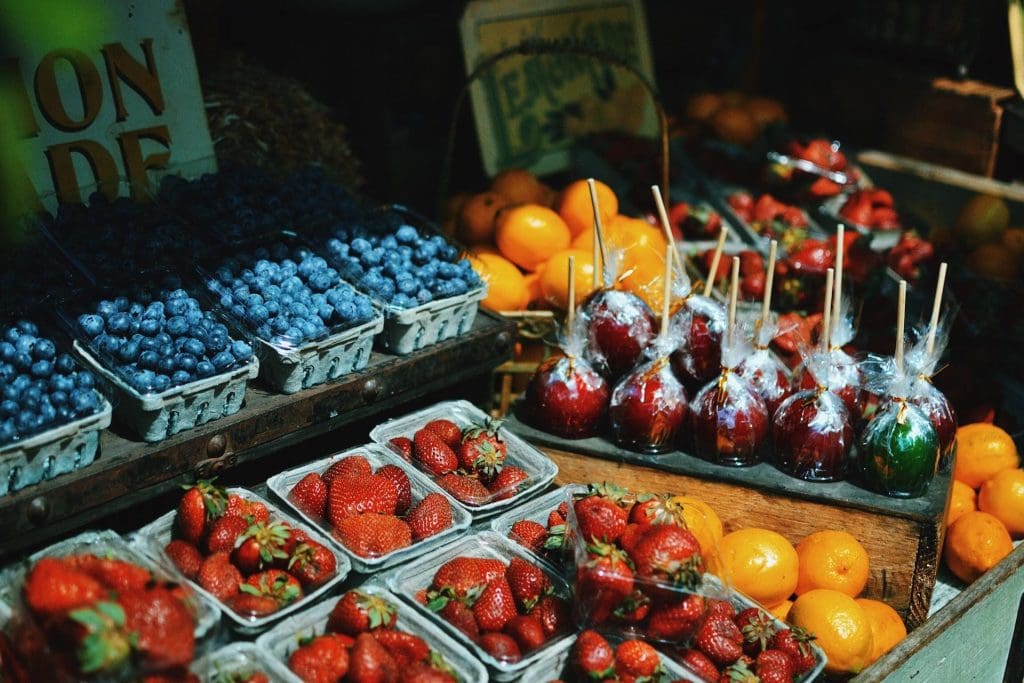 May – Taste of Kakadu
Most food festivals offer the perfect excuse to over-indulge on delicious meals and tasty treats. However, the taste of Kakadu offers something entirely unique, making it a popular choice for those hoping to experience something completely new. 
Located in the World Heritage-listed Kakadu National Park, these vast lands create the perfect environment to taste and experience Indigenous cuisine and bush tucker, a food-themed art show, and multiple native craft demonstrations. 
June – Truffle Kerfuffle
In Western Australia, Manjimup accounts for nearly 90% of Australia's black truffle harvest, making it the obvious host of the annual truffle festival, bringing a wave of luxury to the area. Visitors can participate in tastings, enjoy demonstrations, and indulge in delicious, extravagant meals during the festival. Furthermore, you have the chance to go on your own adventure with the best truffle dogs in the business. 
July – Huon Valley Mid-Winter Festival
Tasmania's Huon Valley could be the perfect location for a seasonal folk horror. Known for its apple-picking events and age-old traditions that could border on the macabre, the Huon Valley Mid-Winter Festival, held from 14-15 July, celebrates the region's history. 
The main event of this celebration is setting a giant wooden figure ablaze alongside a wassail ceremony, which sees attendees sing and make noise to ward off any evil spirits that may be haunting the surrounding orchards. If you are new to this event, you may forget that apples in various forms and locally-made cider are on offer. 
August – Festa delle Salsicce
Festa delle Salsicce, or the Festival of the Sausage, is a unique event that honors one sausage in particular: salami. Griffith, in New South Wales, is known as the food bowl of Australia, thanks to its rich agriculture industry. And once a year, it brings together meat lovers to celebrate delicious food and partake in a salami-making competition. Lasy tear, 150 participants entered, and if you have a love for homemade Italian food, this is the festival for you.  
September – Redfest Strawberry Festival
From 2-3 September in Cleveland, Queensland, the Redfest Strawberry Festival kicks off with an exciting strawberry-eating competition that draws in the crowds and provides plenty of entertainment. Once strawberries and cream have been sufficiently enjoyed, attendees can settle in as the sun begins to set to enjoy fireworks on a pleasant spring evening. 
October – Oyster Fest
During Labor Day weekend in Ceduna, South Australia, is the luxurious Oyster Fest. The festival attracted over 5,000 registrations in 2022 and gathers attendees on the Murat Bay foreshore, where one can indulge in decadent champagne and delicious, fresh local oysters. For seafood lovers, it is one not to be missed. 
November – Stanthorpe Berry Festival
The Stanthorpe Berry Festival is a relatively new calendar festival held during the third week of November in Queensland. While the main focus is on strawberries and the famous local ice cream made from these delicious treats, punnets of all berries are on offer, as well as the chance to explore the exquisite mountains of the surrounding Great Dividing Ridge. 
December – National Cherry Festival 
Young, two hours from Canberra, is considered Australia's cherry capital. For the last 74 years, from 1-3 December, the famous cherry festival kicks off Young's cherry harvesting season for the summer with shed door sales and 'pick your own' orchards across the region. 
During the festival, a cherry king and queen are selected to celebrate their coronation, a time-honored tradition that appoints local ambassadors to participate in fundraising and regional events.
Travel Begins at 40 Editor
Travel articles, news, special offers, festivals and events from the Travel Begins at 40 Editorial team and our global network of travel industry contributors.