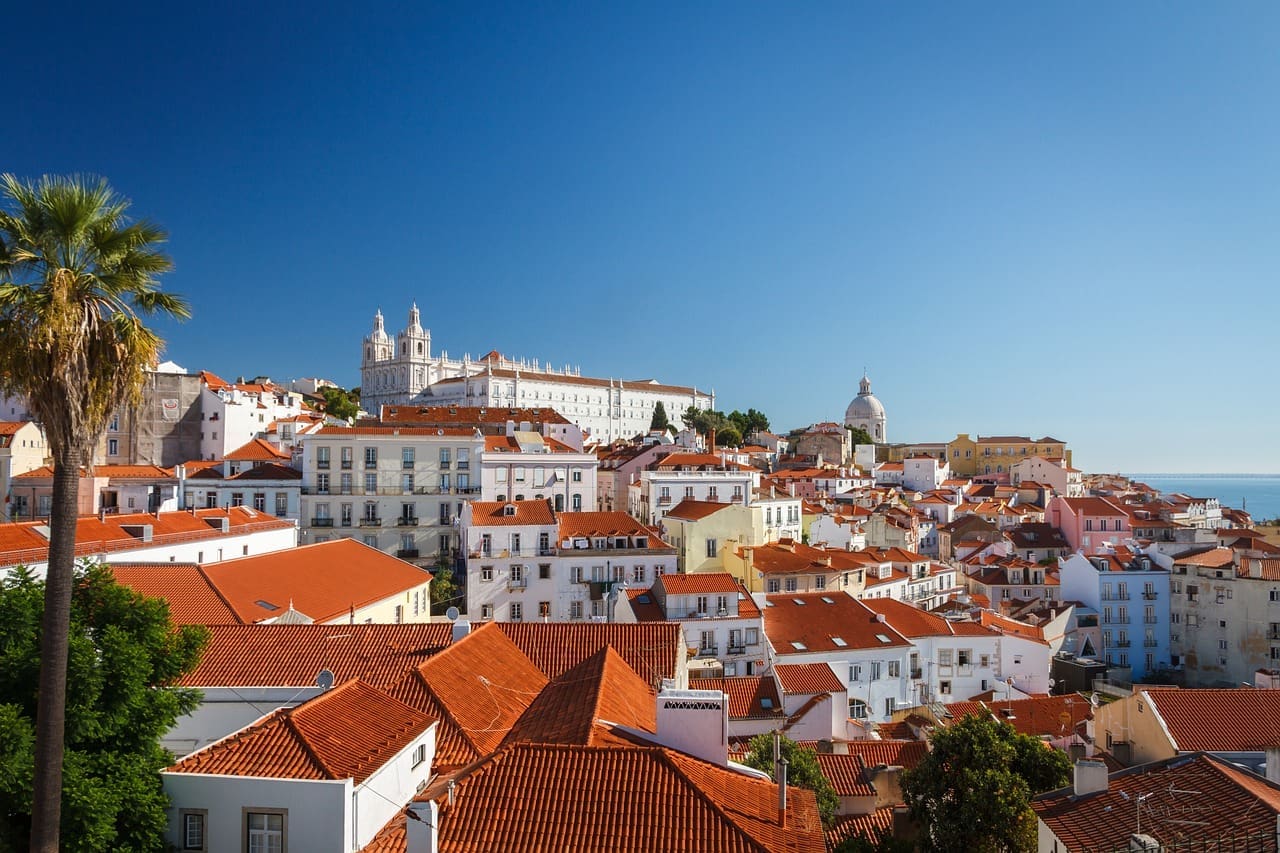 10 Things You Need to Know Before Travelling to Portugal
Travel Begins at 40 Editor
Posted on 31st Oct 2023
If it's your first time visiting Portugal, you're in for a treat. This beautiful destination on the Iberian Peninsula boasts a rich culture, delicious food, and picturesque landscapes for all to enjoy.
Make the most of your trip by viewing our top tips ahead of your holiday to Portugal and feel prepared as you jet off on a well-deserved break.
Pack walking shoes
Portugal is renowned for being one of the most walkable countries in Europe. Exploring on foot is one of the best ways to enjoy a spot of sightseeing – and, whether you're heading to Lisbon, Porto, or Evora, you'll find hilly terrains and cobblestones underfoot.
We recommend you pack a sturdy pair of walking shoes if you're planning on admiring the sights of Portugal on foot. It's worth noting that many of the Portuguese streets are paved in stone mosaics which even the locals can find rather slippery.
Take cash
While many European locations prefer card over cash, Portugal is yet to follow suit. It's advised to always be carrying cash with you, as the country is not as card-friendly as others.
Several banking apps allow you to withdraw foreign currencies abroad from an ATM completely free of charge. Taking cash out this way will be more cost-effective than exchanging your cash at home before your trip.
Visit during off-season
If you're looking to skip the busy tourist crowds, you could consider visiting Portugal during the off-season. This is usually between November and March and the weather remains warm and pleasant throughout.
Hotel or villa?
Perhaps you're weighing up your options when it comes to the accommodation for your holiday. While hotels are often family-friendly and offer 24-hour service, booking a villa in Portugal will offer more privacy and be a lot quieter.
A villa also offers a home away from home, making it easier to spend quality time with loved ones. The kids can play safely in the garden and if you're heading on holiday with a large group, villas are often more accommodating and are perfect for hosting. Plus, who doesn't love their private pool?
Use public transport
Portugal is incredibly easy to navigate and Lisbon, in particular, has an excellent public transport system. Whether you choose the metro, bus or tram, you can easily explore the city at your own leisure.
We recommend purchasing a reusable Viva Viagem card, which offers you unlimited travel on your chosen date and retails for just under seven euros.
Tip the servers
While it's not optional, tipping for great service is certainly appreciated in Portugal. A good rule of thumb is to simply round your bill up as a way of saying thanks to your server. You may find the rules change when you head to upscale restaurants, where a 10% tip is generally expected.
Head to The Algarve
Regardless of where you're staying in Portugal, The Algarve is certainly worth a visit. The southern region is perfect for all types of travellers and boasts stunning views for everyone to admire. You'll find idyllic beaches, glorious caves, and wonderful cliffs, which are perfect for your coastal adventure.
Find fresh seafood
Portugal's impressive coastline provides exceptional views and tasty seafood. We recommend you try the country's fresh fish at any opportunity as it will be some of the best seafood you'll ever try!
Try pastéis de nata
The pastéis de nata is a Portuguese delicacy. This simple custard tart is loved by the locals and is a popular dessert choice throughout Portugal. There are hundreds of bakeries that sell these sweet treats, so don't miss out!
Pick up regional souvenirs
Don't forget to bring a souvenir back home with you as a way to remember your Portuguese break. There are several quaint shops where you'll find authentic pieces so you can immerse yourself in the country's culture. In Portugal, the swallow is the symbol of family and love is a great gift for loved ones.
Travel Begins at 40 Editor
Travel articles, news, special offers, festivals and events from the Travel Begins at 40 Editorial team and our global network of travel industry contributors.