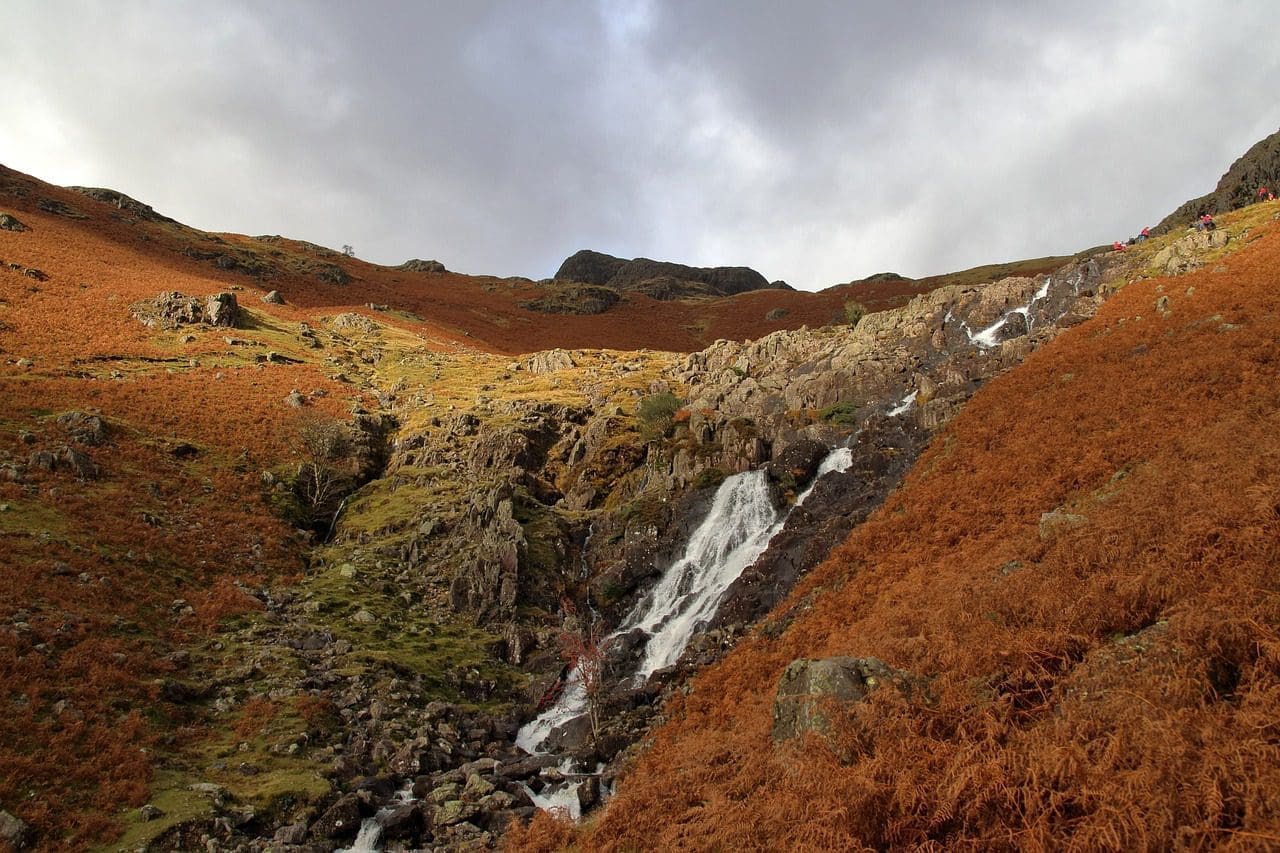 A Beginner's Guide to Camping and Hiking
Travel Begins at 40 Editor
Posted on 26th Oct 2023
In the UK, the popularity of camping has enjoyed a boom over the past few years. It's a low-budget way to get away from it all while immersing yourself in nature. It's a mode of travel that appeals to families, friendship groups and couples alike. If you're one of the many people who has recently discovered camping, here are the basics you need to know so your adventures can go without a hitch.
The benefits of hiking and camping
Hiking, especially when it includes some steep inclines, is an excellent way to boost your cardiovascular fitness. It'll force your heart to work harder. If you make this type of exercise a regular habit, you should enjoy increased fitness levels in the long term.
The unevenness of hiking trails has a unique advantage for health. This is because the inconsistency of the surfaces you walk along can help to develop your balance skills and strengthen those core muscles more than many other forms of exercise.
Essential gear and equipment you need
As you start to take on longer hikes and camping trips, you may need to make certain adjustments to make it a safer, more comfortable experience. Here are some of the equipment we'd recommend:
A reliable pair of walking boots, which you have broken in before your first hike
A hiking backpack with plenty of space and straps to fasten around the waist so your shoulders don't take the full weight
A breathable base layer of clothing made from a moisture-resistant material like merino wool (not cotton!)
An insulating mid layer which is easy to take off and put on, such as a fleece
Trousers that dry quickly and allow easy movement
Waterproof overtrousers
A hat and gloves
A waterproof outer layer that packs into your backpack easily
A first aid kit including blister plasters
Emergency contact details written down somewhere in your backpack
A watch (to conserve your phone battery)
A separate torch
Sun cream (the UV rays can be high even if the temperature is cool)
Lots of high-energy snacks
Choosing the best hiking trail and camping location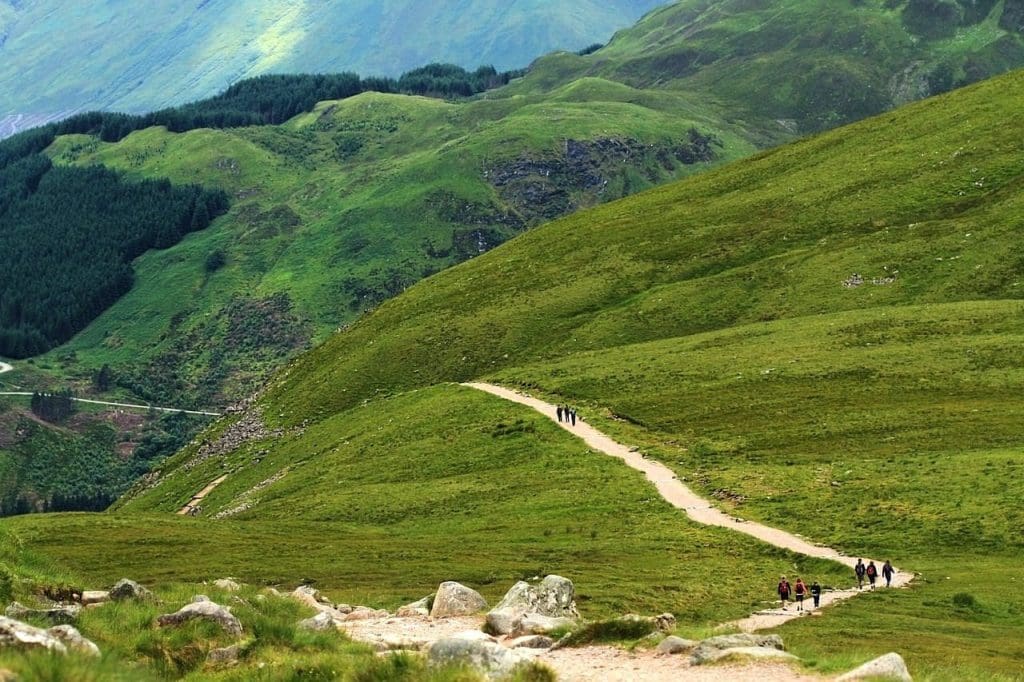 If you're dipping your toes in the water and trying to get into hiking and camping for the first time, it's important that you start small and work your way up.
You might find it most convenient to use an app to find routes and plan them. These tools can be a really helpful way to assess the difficulty of a route and decide if it's for you.
Learning to read the contour lines on a map is another way to know what you're getting yourself into before you climb steep elevations. The closer the lines are in the contours, the steeper the hill.
If you're keen to get your teeth stuck into some of the UK's peaks as a beginner, there are plenty that might suit your ability level! There's Cat Bells in the Lake District, a 451m high summit with stunning views of Skiddaw and Derwentwater. There's the 795m high Cribyn in the Brecon Beacons, a classic pointy mountain that most beginners can handle. And then there's Conic Hill, a 350m peak that looks out over the picturesque waters of Loch Lomond.
Conclusion
It's never too late for anyone with reasonable health and fitness levels to take up hiking and camping. Though the two often go hand in hand, you can also legitimately enjoy either one in isolation. Spending more time in nature can do wonders for physical and mental health alike.
Travel Begins at 40 Editor
Travel articles, news, special offers, festivals and events from the Travel Begins at 40 Editorial team and our global network of travel industry contributors.