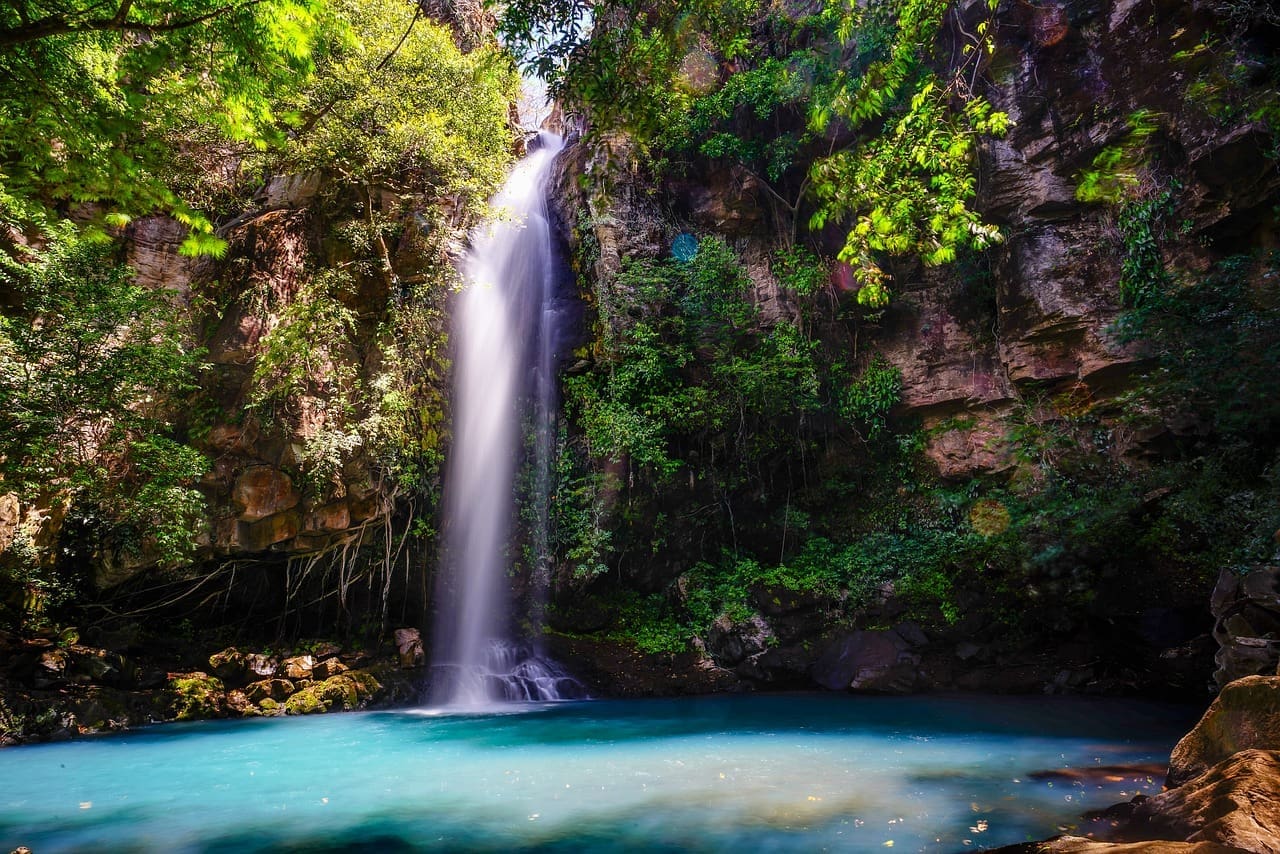 Eco-Friendly Costa Rica Vacation Rentals, Stay Green in the Land of Biodiversity
Travel Begins at 40 Editor
Posted on 31st Oct 2023
Costa Rica, often referred to as the "Land of Biodiversity," is not only a haven for nature enthusiasts and adventure seekers but also a pioneer in sustainable tourism. This Central American gem boasts lush rainforests, pristine beaches, and a staggering variety of wildlife.
To truly experience the Special Places of Costa Rica while preserving its natural wonders, eco-friendly vacation rentals have emerged as a popular choice for environmentally conscious travelers.
In this article, we'll delve into the enchanting world of eco-friendly vacation rentals in Costa Rica, exploring what makes them unique, why they matter, and where you can find these sustainable accommodations.
The Essence of Eco-Friendly Costa Rica
Costa Rica has long been a global leader in eco-consciousness. The country's government and citizens are deeply committed to preserving their natural resources. In fact, Costa Rica has set ambitious targets to become carbon-neutral by 2021, emphasizing the importance of sustainable living and tourism.
Eco-friendly vacation rentals are a testament to this commitment. These accommodations embrace the principles of sustainability, aiming to minimize their environmental impact while providing visitors with an authentic Costa Rican experience.
Why Choose Eco-Friendly Vacation Rentals?
Conservation of Biodiversity
Costa Rica is home to an astounding 5% of the world's biodiversity. By choosing an eco-friendly vacation rental, you contribute to the protection of this rich natural heritage.
These accommodations are often located in or near pristine natural environments, allowing you to immerse yourself in the breathtaking beauty of Costa Rica while respecting its delicate ecosystems.
Reducing Carbon Footprint
Eco-friendly vacation rentals are designed with a focus on energy efficiency and waste reduction. Solar panels, rainwater harvesting systems, and eco-friendly appliances are common features, allowing guests to reduce their carbon footprint while enjoying a comfortable stay. It's a win-win for both the environment and your conscience.
Supporting Local Communities
Many eco-friendly rentals in Costa Rica are owned and operated by local communities, ensuring that the economic benefits of tourism stay within the region. Your stay directly contributes to the livelihoods of Costa Rican families, making your trip more meaningful and impactful.
Authentic Cultural Experiences
Eco-friendly rentals often offer a more immersive cultural experience. From staying in eco-lodges owned by indigenous communities to experiencing traditional Tico hospitality, these accommodations provide an authentic Costa Rican experience that is distinct from standard tourist offerings.
Peaceful Retreats
Eco-friendly vacation rentals are often situated in secluded and tranquil locations. This allows you to escape the hustle and bustle of city life and find inner peace amidst nature. The sounds of birds, the rustle of leaves, and the gentle flow of rivers become your companions in these eco-friendly sanctuaries.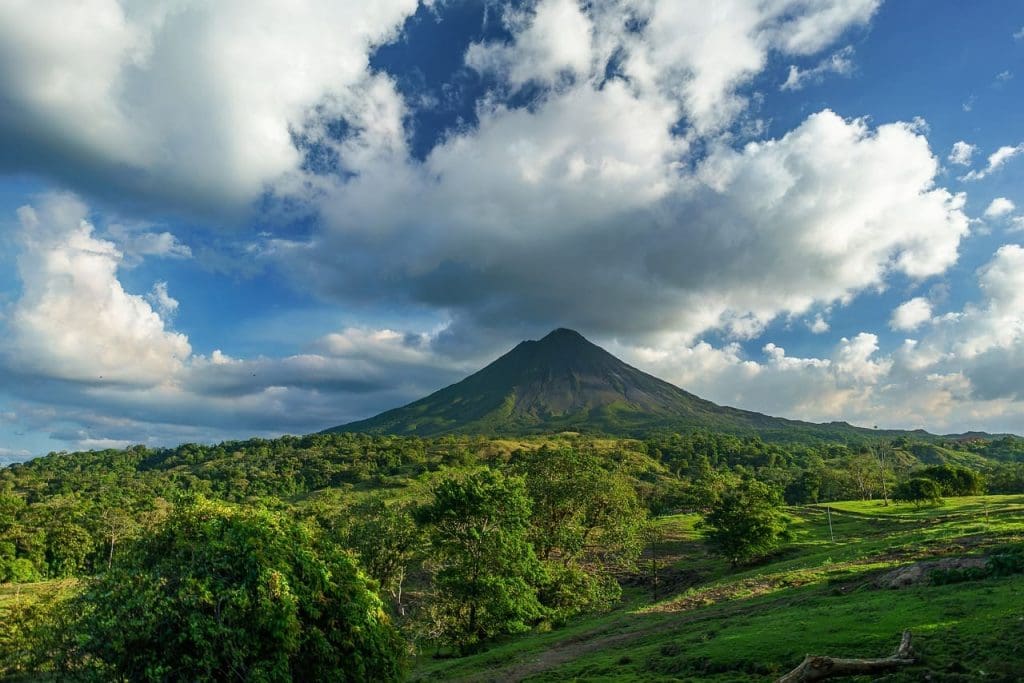 Where to Find Eco-Friendly Vacation Rentals in Costa Rica
Costa Rica is teeming with eco-friendly vacation rental options. Here are some popular regions to consider for your sustainable getaway:
Monteverde Cloud Forest
Nestled in the Tilaran Mountain Range, the Monteverde Cloud Forest Reserve is a haven for biodiversity. Here, you can find eco-lodges and cabins with stunning views of the cloud forest. These accommodations offer a unique experience, with wildlife sightings often right at your doorstep.
Osa Peninsula
The Osa Peninsula is one of the most biologically diverse places on Earth. Eco-lodges and vacation rentals in this area allow you to explore the rainforests, mangroves, and beaches while treading lightly on the environment.
Arenal Volcano
The Arenal Volcano area offers a combination of adventure and relaxation. Eco-friendly resorts and vacation rentals in this region showcase stunning views of the volcano, and many incorporate geothermal energy for sustainability.
Nicoya Peninsula
The Nicoya Peninsula, known for its stunning beaches, has several eco-conscious rentals that promote sustainable living and immerse you in the local culture. Here, you can engage in yoga retreats, organic farming experiences, and more.
Tortuguero
Tortuguero, located on the Caribbean coast, is famous for its sea turtle nesting sites. Eco-lodges and eco-friendly resorts in this area provide easy access to the natural wonders of the region while supporting conservation efforts.
San Gerardo de Dota
If you're a bird enthusiast, San Gerardo de Dota is a must-visit destination. Eco-friendly lodges in this cloud forest region offer excellent birdwatching opportunities, and their commitment to conservation is truly inspiring.
Eco-Friendly Features to Look For
When searching for eco-friendly vacation rentals in Costa Rica, here are some key features to keep in mind:
Solar Power
Accommodations equipped with solar panels use clean, renewable energy to power their facilities, reducing their reliance on fossil fuels.
Water Conservation
Look for rentals that implement water-saving technologies like rainwater harvesting, low-flow fixtures, and water recycling systems. These measures help preserve Costa Rica's precious water resources.
Waste Reduction
Eco-friendly rentals often have recycling and composting programs in place to minimize waste. This sustainable approach to waste management is a significant step towards reducing pollution and protecting local ecosystems.
Green Building Practices
Consider accommodations that have been built using sustainable materials and practices. This not only reduces the environmental impact of construction but also creates a healthier indoor environment for guests.
Local and Organic Cuisine
Some eco-friendly rentals prioritize the use of local and organic ingredients in their meals. This not only supports local farmers but also provides you with fresh and delicious Costa Rican cuisine.
Conservation Initiatives
Choose accommodations that are actively engaged in conservation efforts. This could include reforestation programs, wildlife protection, and community education.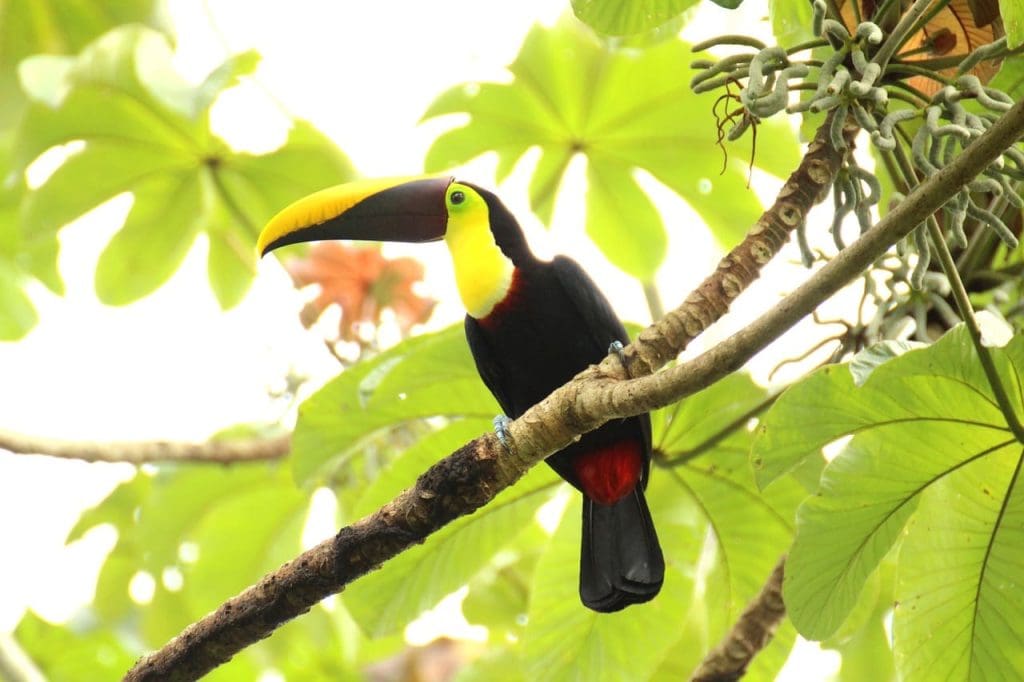 Examples of Eco-Friendly Rentals in Costa Rica
To give you a taste of what to expect, here are a few examples of eco-friendly vacation rentals in Costa Rica:
Finca Bellavista
Finca Bellavista, located in the southern Pacific region, is a treehouse community that offers a unique, immersive experience in the rainforest canopy. These off-grid treehouses are powered by solar energy and use composting toilets. Guests can explore the lush surroundings, hike through the rainforest, and enjoy a digital detox in this tranquil haven.
Lapa Rios Ecolodge
Nestled in the Osa Peninsula, Lapa Rios Ecolodge offers guests an unforgettable experience in the heart of the rainforest. This ecolodge focuses on sustainability, using renewable energy, composting, and supporting local conservation efforts. Guests can enjoy guided hikes, birdwatching, and a variety of eco-tours.
El Silencio Lodge & Spa
Located in the cloud forests of Bajos del Toro, El Silencio Lodge & Spa is an eco-conscious luxury retreat. It incorporates various sustainable practices, including water conservation, organic farming, and wildlife preservation. This lodge offers a balance between indulgence and eco-consciousness, with spa treatments and fine dining that respect the environment.
Selva Bananito Lodge
This unique ecolodge is located in the Talamanca Mountains, offering an intimate rainforest experience. It operates entirely off the grid, relying on hydroelectric and solar power. Guests can enjoy guided rainforest tours, river rafting, and birdwatching, all while contributing to conservation efforts.
Casa Corcovado Jungle Lodge
Situated near Corcovado National Park on the Osa Peninsula, this lodge is an excellent choice for nature enthusiasts. Casa Corcovado prides itself on sustainable tourism practices, emphasizing rainforest preservation, renewable energy, and responsible waste management. Guests can explore the pristine rainforests and enjoy wildlife encounters.
Tierra Magnifica
Located in Nosara on the Nicoya Peninsula, Tierra Magnifica is a luxury eco-friendly boutique hotel that offers stunning ocean views. The property features solar panels, a commitment to minimizing single-use plastics, and an emphasis on organic and local food sourcing. This blend of luxury and sustainability provides guests with a memorable experience.
The Harmony Hotel
Found in Nosara, The Harmony Hotel is a stylish and eco-conscious accommodation. It utilizes solar panels for electricity and promotes sustainability through water conservation and waste reduction. The on-site juice bar and organic garden showcase their commitment to health and eco-friendliness.
Oxygen Jungle Villas
Nestled on the Pacific coast near Uvita, Oxygen Jungle Villas offers a luxurious jungle retreat. This adults-only boutique resort incorporates sustainable design, solar power, and reforestation initiatives to minimize its environmental impact. Guests can relax in private villas surrounded by lush tropical gardens.
Rios Tropicales Lodge
If you're looking for adventure, consider the Rios Tropicales Lodge in the Sarapiquí region. This eco-lodge offers white-water rafting experiences and promotes sustainable practices like organic farming, solar power, and community engagement. It's an excellent choice for those seeking excitement with an eco-conscious twist.
Finca Exotica
Situated on the Osa Peninsula, Finca Exotica offers a unique blend of yoga and ecotourism. The lodge incorporates sustainability through renewable energy, waste reduction, and rainforest conservation. Guests can enjoy yoga sessions, beachfront access, and a serene natural setting.
Conclusion
In the heart of Costa Rica's pristine landscapes, eco-friendly vacation rentals beckon travelers with an invitation to coexist harmoniously with nature. By choosing these sustainable accommodations, you not only immerse yourself in the rich biodiversity and breathtaking beauty of Costa Rica but actively contribute to its preservation.
These sanctuaries are more than just places to stay; they are catalysts for change, offering a chance to reduce your carbon footprint, support local communities, and experience the authentic essence of this remarkable nation.
So, as you plan your next adventure in the "Land of Biodiversity," remember that staying green in Costa Rica is more than a choice; it's a commitment to the planet and its remarkable inhabitants.
Travel Begins at 40 Editor
Travel articles, news, special offers, festivals and events from the Travel Begins at 40 Editorial team and our global network of travel industry contributors.