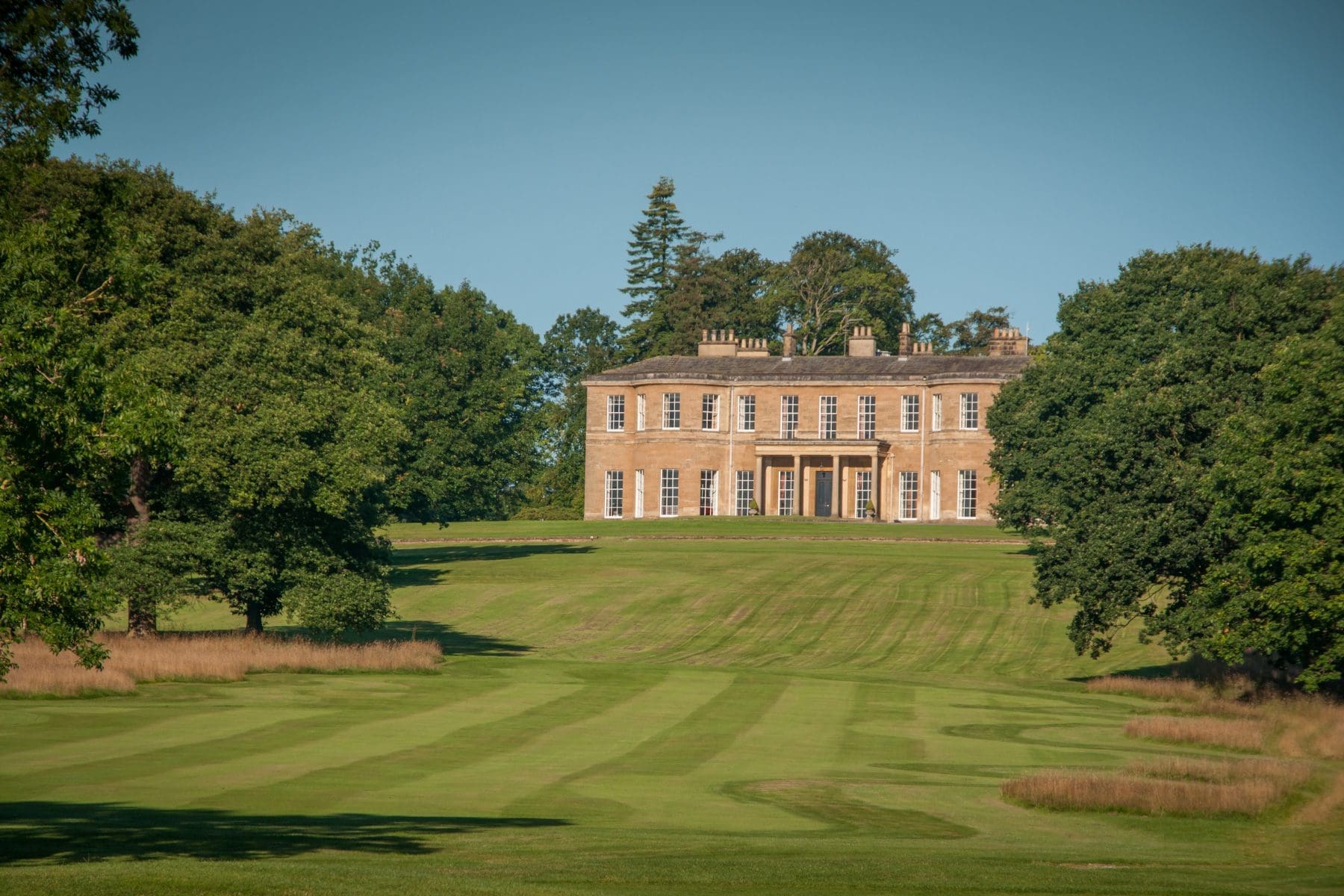 Feasting on Crime at the Rudding Park Hotel Harrogate
Roger Hermiston Eileen Wise
Posted on 4th Oct 2023
Roger Hermiston and Eileen Wise stay at the Rudding Park Hotel and Spa on their visit to Harrogate for the Theakston Old Peculier Crime Writing Festival.
Charles Dickens thought it was the 'queerest place with the strangest people in it', Agatha Christie played the lead role in her very own national mystery story when she hid away here for a week, and a sickly Karl Marx came to take the renowned spa waters until he ran out of money.
Where else but Harrogate? This elegant North Yorkshire town, noted for its wide boulevards, stately Victorian architecture, floral excellence, beautifully maintained parks and gardens – and of course home to Bettys, the classiest tea-room in the world. Home too, to one of the most vibrant and best-attended book events anywhere, the Theakston Old Peculier Crime Writing Festival.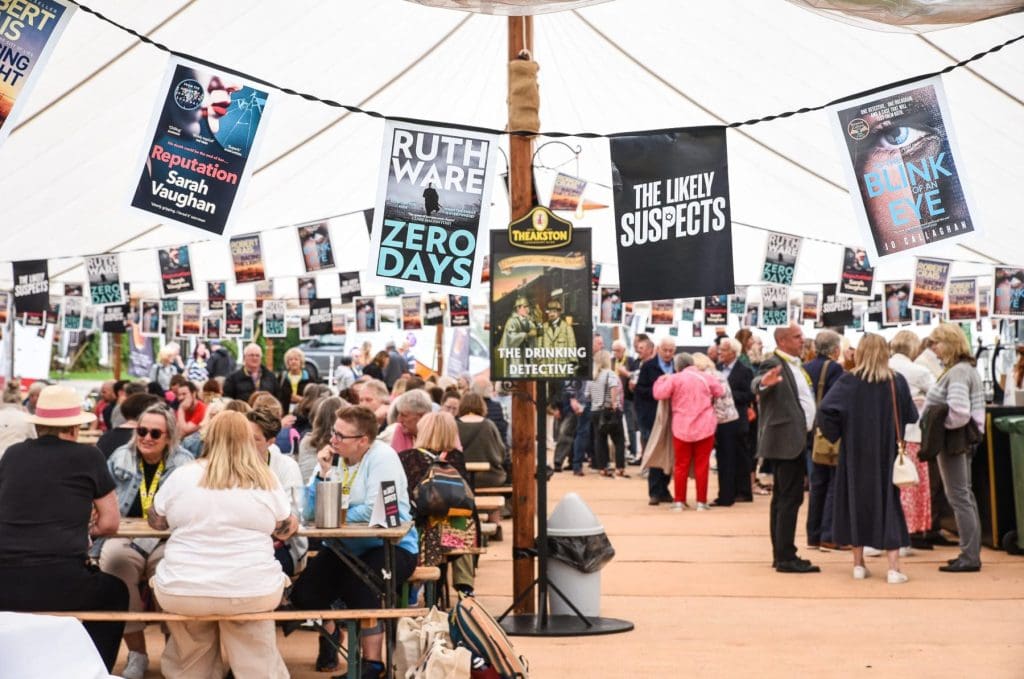 We had travelled to attend the latter, traditionally held in the Old Swan Hotel and its garden, the venue chosen partly in homage to the 'Queen of Crime' who stayed here under a false name in December 1926 while she escaped a failing marriage. The afore-mentioned author of the Communist Manifesto also had no scruples about checking into these luxurious surrounds in 1873 while recovering his health.
History of Rudding Park Hotel and Spa
We, however, sought alternative accommodation for the duration of the festival, and were fortunate to find a room at the impressive Rudding Park Hotel and Spa, just a 10-minute drive from the centre of Harrogate.
Around the time the Old Swan (then known as the Hydropathic, or 'Hydro') was hosting the likes of Dickens and Marx, Rudding Park was a vast country house estate owned by the Radcliffes, a Lancastrian family who, amongst other things, helped suppress the famous northern rebellion of the Luddite textile workers.
Much of the Regency-style infrastructure survives in the hotel today, as does a quite stunning Gothic Revival chapel (it's more like a parish church), built later in 1874, situated just across from the current hotel entrance. Rudding Park is much coveted by wedding parties and civil ceremonies can be held just outside the chapel, while a wedding blessing is allowed inside.
Rudding Park's recent history is that in 1972, after a 150-year occupancy, the Radcliffes sold it to John Howard Mackaness, Northamptonshire landowner, businessman and master of foxhounds. Although he died in 2002 the Mackaness family still own and run the estate today. At its heart sits a luxury hotel with 90 bedrooms and suites, together with a sumptuous spa, two restaurants, a kitchen garden, private cinema, two golf courses, and conference and events space – all set in 300 acres of delightful landscaped gardens and woodland.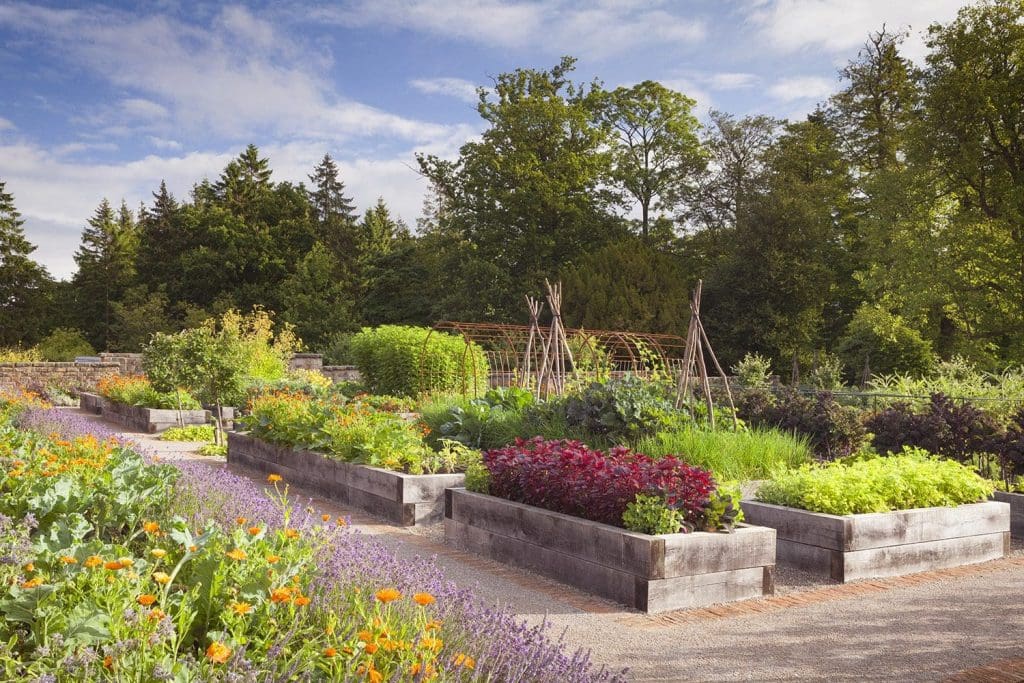 One of the first things to catch our eye as we stepped into the light, spacious lobby were a couple of large stunning paintings by fine artist Tania Still – one of a spaniel swimming through dark waters in pursuit, no doubt, of a fallen bird, and another of a horse bowing its head to sniff a group of eager foxhounds.
The immense detail of bone, flesh and sinew, the sharp colors of the coats of the animals, and the feel of a conversation between horse and hounds was remarkable. As we walked around the hotel we were delighted to discover seven or eight more of Tania's animal paintings, which fit well with the life and enthusiasm of the original creator of this hotel.
Staying at Rudding Park Hotel
We were shown to our room situated in the newest part of the hotel, the Follifoot wing, built in 2010. On the way we passed through a characterful library, its bookcases along one wall packed with interesting literature old and new, and possessing funky orange armchairs together with an enticing bubble swing chair – apparently the height of fashion back in the 1970s.
At the end of our corridor was the hotel's cinema, equipped with comfortable-looking leather seats for 10-15 people and a three-metre screen. Our room – more a suite, with its own private terrace and balcony – lived up to all our expectations. The super king-sized bed could tranquilise even the worst of sleepers (us!), and what we particularly appreciated was the wide bedside table to accommodate book, glass of water, glasses case, etc. There were also excellent reading lights above the bed.
The luxurious bathroom included underfloor heating, roll-top bath and a walk-in shower. A further decadent touch was the small TV on the wall above the bath. We also had our own mini sauna in the room, but we elected instead to head for the spa where one of those, and much else, awaited us.
Rudding Park Spa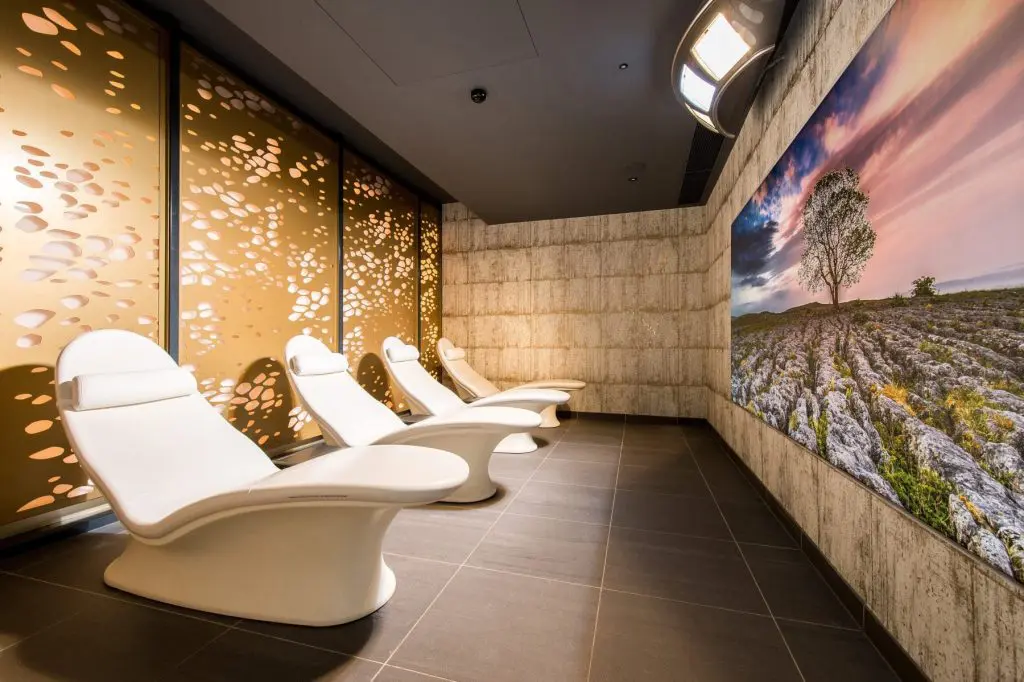 Rudding Park's spa was built in 2017 and has attracted much attention and praise since then. Why it has built such a reputation became quickly clear – its sheer size and the range of its facilities, together with the expertise and enthusiasm of its staff.
Walking in through its doors is like stepping into a mini-village, with a sizeable swimming pool, treatment and relaxation rooms downstairs, and then the spectacular rooftop area with its hydrotherapy pool, saunas, steam rooms, spa bath, and lounging areas dotted around a garden filled with lovely trees and shrubs. The glass walls of the spa enable views of the splendid gardens outside.
Charles Dickens – whose quote about Harrogate folk being the 'strangest' referred to the lengthy rituals of their spa days – would surely have had much to say, and enjoy, about Rudding Park Spa.
We first took advantage of the pool, swimming a few lengths and then showering before heading to the treatment room. We chose the Signature massage, a 50-minute, deeply relaxing back, neck and shoulder massage, using a lavender-infused dry oil, administered capably and sensitively by our two masseuses.
Afterwards we made our way to the four Escape Rooms, where we chose Relax, lying on a bed in a darkened room with a ceiling full of stars. In the Visual room next door some guests were lying on loungers watching some extraordinary images on a big screen, landscapes and even the moon landing.
Rudding Park Clocktower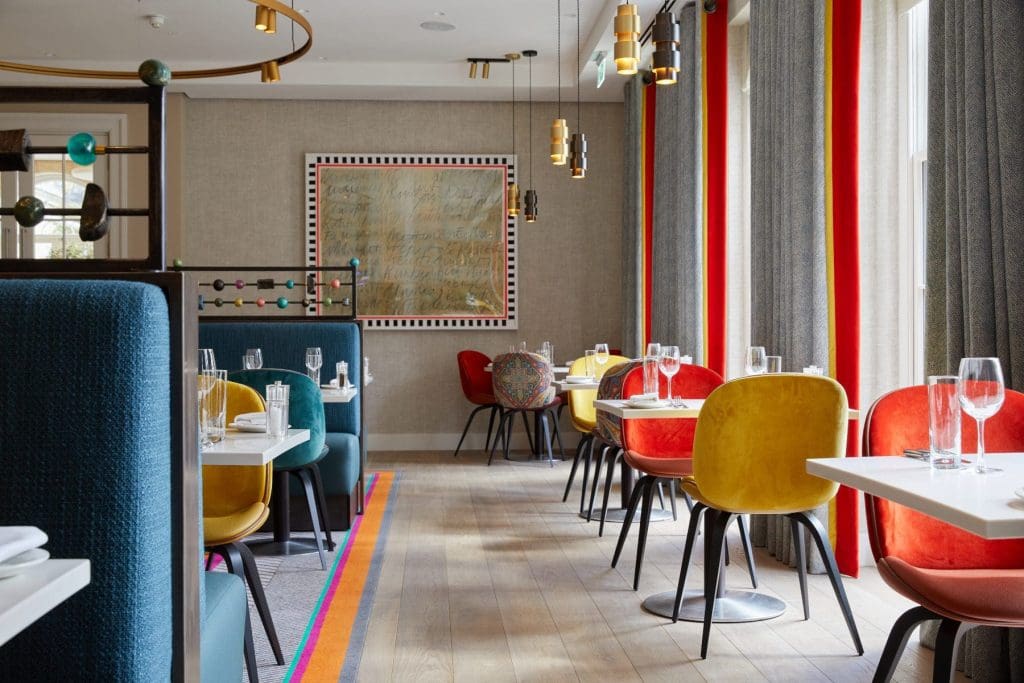 Refreshed, invigorated, hungry, we headed to the Clocktower Brasserie for dinner. Rudding Park has a fine dining alternative, the 3AA Rosette Horto, and both establishments draw on the riches from the hotel's extensive kitchen garden for their dishes. Guests might have heard of the designer of Rudding Park's garden – Matthew Wilson, panelist on Radio 4's Question Time and presenter of Channel 4's Landscape Man.
We chose chilled tomato soup with burrata and Severn and wye smoked salmon with avocado pare for starters, then fish and chips and an open lasagne of summer vegetables with parmesan and truffle for main courses. All excellent, washed down with a bottle of Pinot Grigio. The service was prompt and attentive without being obtrusive.
Murder and Mayhem in Harrogate
So, relaxed to the core, we set off into Harrogate for two days of 'murder and mayhem'. For a long time crime writing was seen as almost not respectable, perceived in some stuffy literary quarters as having little merit. The Theakston Old Peculier Festival, now twenty years old, has helped changed all that, and the events we attended this time were consistently excellent – better than most literary festivals we have attended down the years – in their discussions about the character, plot, structure and big ideas that go into writing a successful crime novel.
Study The Sunday Times bestselling lists and you'll understand that we British are a nation hungry for crime writing. For example, Richard Osman's 'cosy' crime novels have been dominating both paperback and hardback charts for months. Compelling storytelling is at the heart of the appeal, although perhaps, as Val McDermid playfully suggested, crime fiction is a form of alternative therapy. "We explore love, loss, grief, jealousy, anger – all the bad stuff people might have to seek help for!"
Val McDermid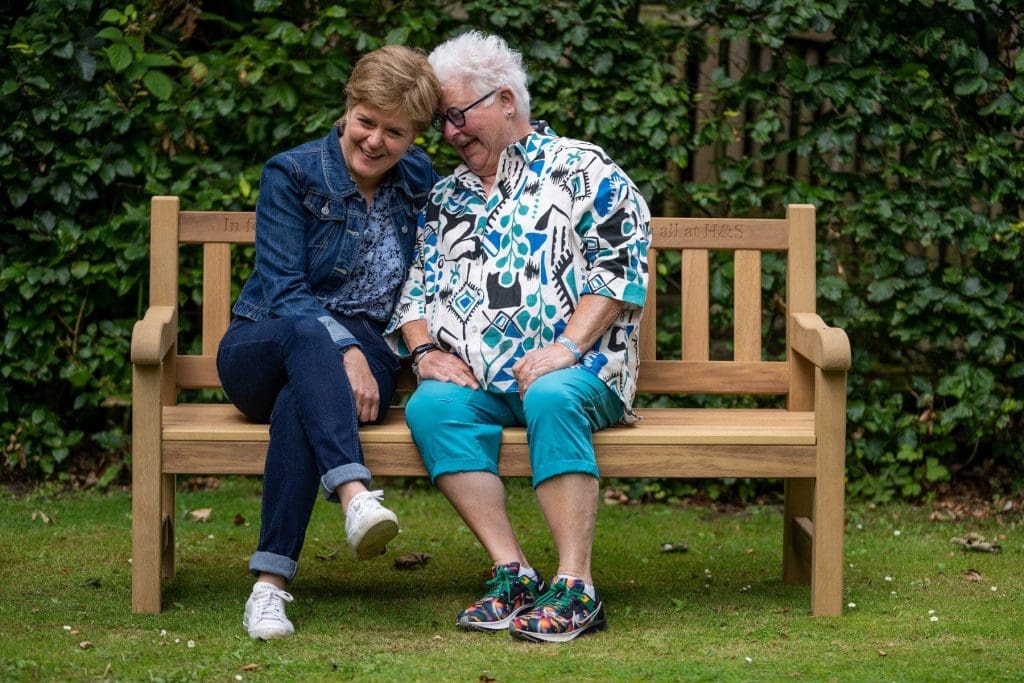 McDermid herself has been here right from the start in 2003 and is now the undisputed rock star of the event. Her novels sell in astonishing numbers and her principal characters – the latest being detective Karen Pirie – are inevitably turned into successful drama series.
Born into a working class family in Fife, McDermid won a place to study English at St Hilda's College, Oxford, the first student from a Scottish state school ever to do so. There is much else to her life, and her publisher is regularly badgering her to write a memoir. Her characteristically blunt response is, "I don't want to spend two years looking at my navel," and she continues to write, with her next Pirie thriller out in a few months.
In addition to being interviewed herself and also hosting a panel of new talent, McDermid found time to strut her stuff on stage at the Old Swan ballroom with her occasional band, the 'Fun Lovin' Crime Writers'. They won't win a record deal but they did a mean version of Blondie's Hanging on the Telephone! There is much fun to be had on the fringe and in the bar at the festival, writers mingling with their public.
Theakston Old Peculier Crime Writing Festival
The festival sold 17,000 tickets, more than ever before in its history, and the big auditorium at the top of the hotel grounds – where we saw all our events – was either full or near full. And the make-up of the audiences was certainly not exclusively from the older generation with time on their hands to read – there was a good proportion of 20 to 40-year-olds, definitely the better and more colourfully dressed.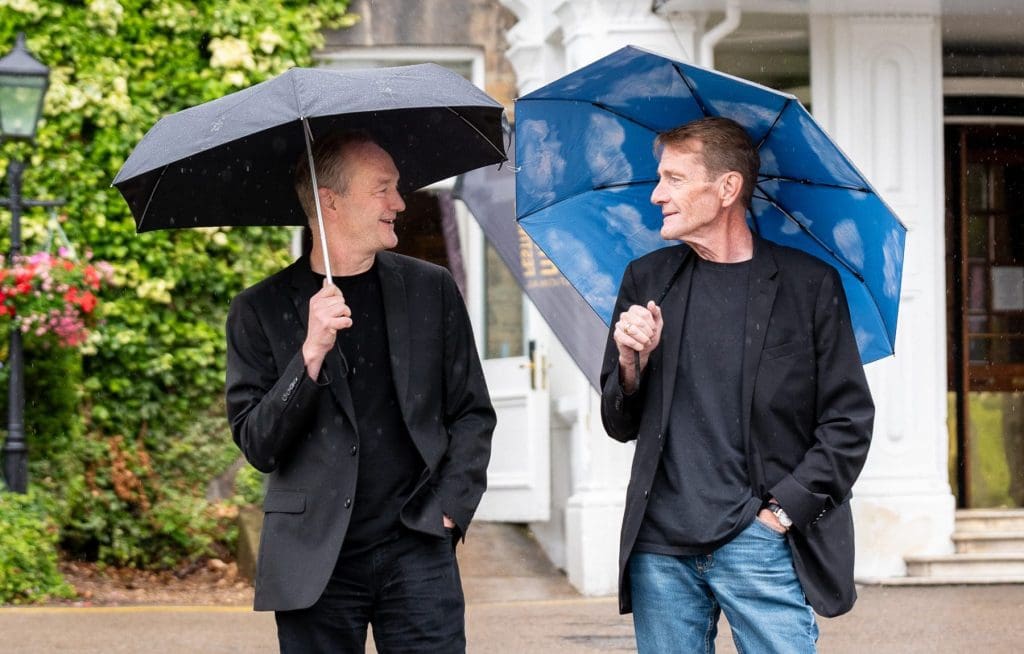 Among our highlights was the session entitled 'Starting with a Scream', with five writers discussing how to hook the reader from the first page. Simon Toyne preferred a measured approach, "to open the door to the reader, and show them a light beyond it …. but also to take the reader's hand and lead them in the wrong direction." Will Carver on the other hand preferred a blistering beginning, "by starting as close to the end as you can, getting out everything you need in the opening."
In a panel discussion on Literary Crime, chaired by Stephanie Merritt (aka S.J.Parris), who writes bestselling historical thrillers set in Tudor times, the criteria for such a genre was debated – was it the quality of a sentence, a focus more on character than plot, the exploration of big ideas – what it is to be human? Again, no set formula, but we tend to know when we pick one up – like Abir Mukherjee's celebrated Wyndham and Banerjee series which vividly brings Raj-era India to life with its stylish writing.
The modern fictional gumshoe is far removed from the likes of Philip Marlowe and Sam Spade, although still a man – or a woman – who must "walk down mean streets if not himself mean." In this discussion on private investigators, Nigerian-born Femi Kayode was fascinating on his PI Philip Taiwo, who is an investigative psychologist, a branch of this profession that is relatively new but which you can study at university.
Other 'rock stars' of the crime writing world continued to pop up. Mick Herron, whose brilliant Slough House spy novels have been turned into an equally excellent Apple TV series with Gary Oldman, appeared in a discussion – 'Words! Camera! Action' – about how books get adapted for the screen. And on Saturday night the Child brothers, Lee and Andrew, appeared on stage to talk about the eternal appeal of everyone's favourite lone ranger and avenger, Jack Reacher.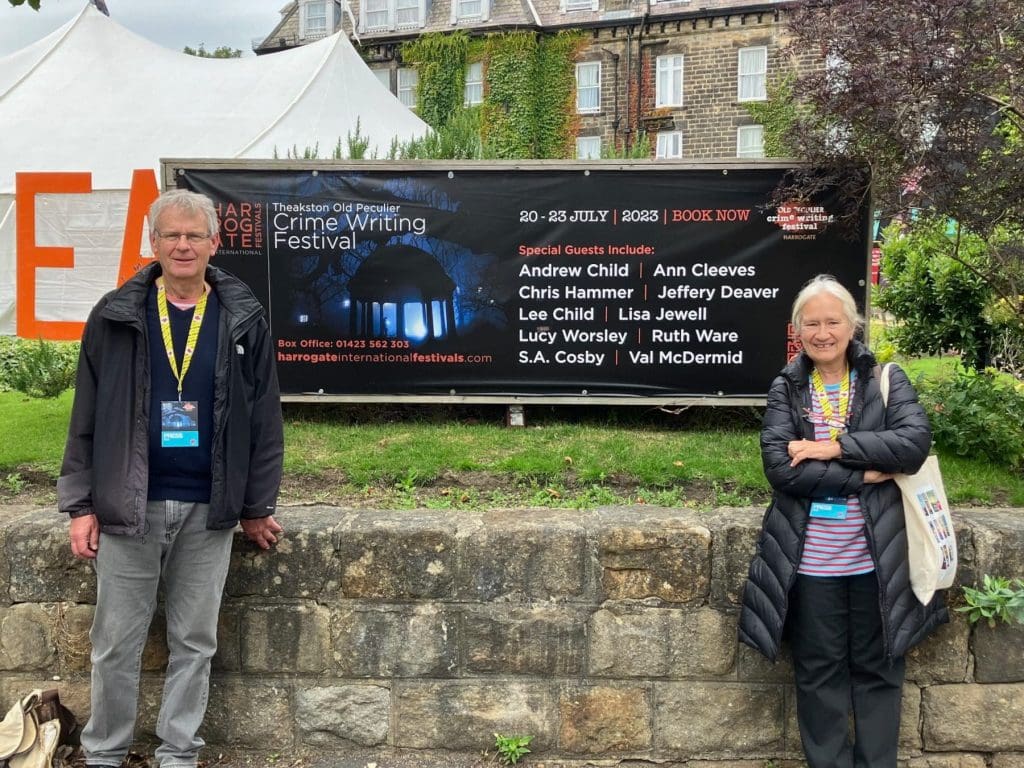 Another of the American greats, Jeffrey Deaver, reminded his audience he had been there right at the very start of the Harrogate festival. The 73-year-old former journalist and lawyer, with 42 books under his belt, shows no sign of slowing down and has a new thriller, Hunting Time, out any time now. For all the books he has written, Deaver subscribes to the theory that there are only really two basic plotlines – one, a stranger comes to town, and two, somebody goes on a quest. Interestingly, in this day and age of competition from multiple TV thriller dramas, he says, "These days I want my book to move as fast as the streaming shows."
But Deaver plans his books meticulously, first putting together an outline, which still leaves him with plenty of flexibility in plot and character. "I like my books to be rollercoasters, with a twist at the end. Books are still the best emotional experience you can have."
It had been a relaxing and richly entertaining few days in Harrogate. We headed back down the nearby A1 to Suffolk, with plenty of food for thought for that thriller that's still waiting to be written.
---
Rudding Park Hotel and Spa
For more information on Rudding Park, click here.
---
Background image: Theakston Old Peculier Crime Writing Festival 2023 c. Mike Whorley
Roger Hermiston Eileen Wise
Roger was Assistant Editor of Today on BBC Radio 4, while Eileen headed up the global PR for The Economist and Reuters. When not travelling near and far, Roger writes narrative 20th century history books such as 'The Greatest Traitor' and 'All Behind You, Winston', and Eileen now works as a counsellor from their Suffolk cottage. They have a remarkable menagerie including a pony, two donkeys, three cats, two peacocks and a guinea fowl.