Gamers Go Global! The Best Places to Travel for Game-lovers
Travel Begins at 40 Editor
Posted on 31st Oct 2023
Travelling is popular with people of all ages. From students wanting to see the world for the first time, to older individuals looking to box things off their bucket list, to honeymooners and everyone in between — there's a trip for everyone.
If you love gaming, there are some must-see destinations that you need to consider for our next vacation. Here are the top 7 places to travel if you're a game-lover.
Las Vegas, USA
Las Vegas Nevada in the United States is a haven for those who love casino games. This internationally-renowned resort city has been called the Entertainment Capital of the World and is the home to over 60 major casinos with a game for everyone — with 30 of these being situation on the very famous Las Vegas Strip.
Las Vegas also has some incredible restaurants, bars, activities and more to experience, so it's worth visiting at least once in your lifetime.

Atlantic City, USA
Atlantic City USA is another hotspot for casino game lovers, with several brilliant casino resorts to visit, stay and play at while you're there. Resorts Casino Hotel is the home to 80,000 feet of casino gaming, and at Tropicana Casino and Resort you can enjoy a fireworks performance every Saturday evening.
Or if you need a break from the busy streets, you can always enjoy Virgin Games online casino from the comfort of your hotel room.
Los Angeles, California
It's worth a trip to LA if you're a sun-lover, whether you're a gamer or not. But if you do happen to love games, then you must book a ticket to one of the most impressive cities for media (and you enjoy a bit of a party too). LA is the home to both EA and Playstation, as well as the host of various conventions and festivals for gamers to enjoy.
The Electronic Entertainment Expo (E3) and Blizzcon are some of the most popular but do your research and you might find something unique or niche. LA has loads of famous restaurants and bars for you to try, and you may even spot a celebrity while you're there. So if you're looking for a gaming trip that combines Hollywood glamour, Los Angeles is the one for you!
Stockholm, Sweden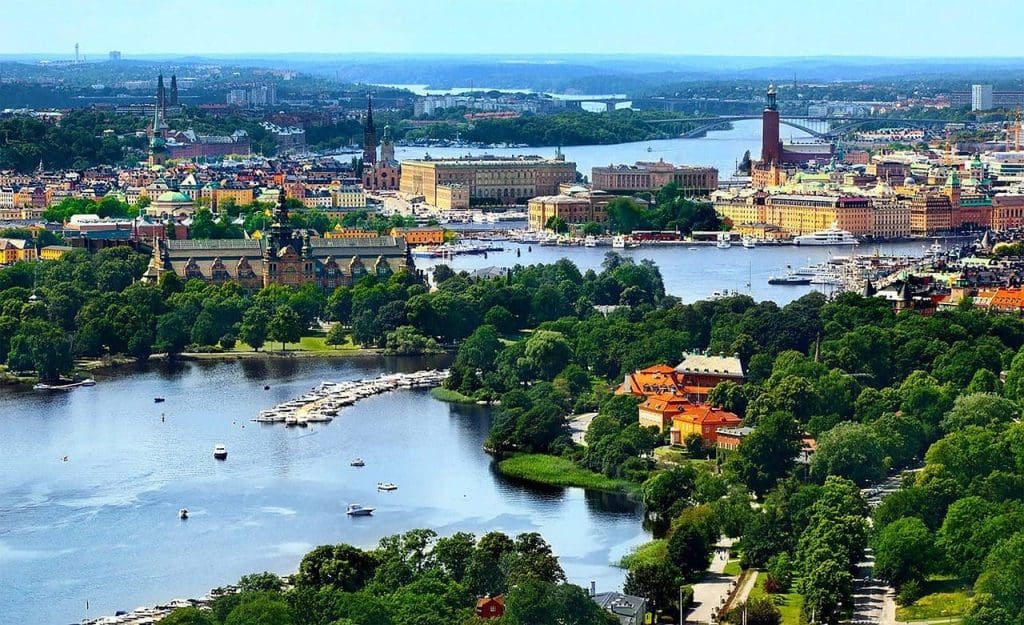 Stockholm in Sweden is considered a bit of a mecca for gaming. And while esports isn't actually considered a sport yet in this country, it's a huge part of its culture.
In Sweden, you'll find the world's largest computer and LAN festival, DreamHack which brings in travellers from all over the globe. Fun fact: Minecraft was developed in Sweden and Stockholm is the home to some huge earners, and some of the biggest in esports history alongside many of the top female professional players.
Copenhagen, Denmark
If you love board games, take a trip to Denmark and specifically Copenhagen. It's become known for having some of the world's top bars and cafes for playing board games.
A huge part of Danish culture is to do a bit of a bar crawl around the city while playing board games. It's great if you're looking for a bit of retro nostalgia or want to capture some of the Danish 'hygge' that the country has become so well known for over the years.
Seattle, USA
One of the reasons that Seattle makes the list is it's one of the places in the USA where the internet is the most accessible and affordable. There's also lots of great gaming events and conventions in Seattle including GeekGirlCon and the Retro Gaming Expo too. There's also quite a few eSports gatherings for you to enjoy if that's more your thing.
And of course, Seattle has become a go-to city for the creators of games like developers, engineers and coders. Big companies like Nintendo America, Valve and Microsoft all have HQs in Seattle too, so if you're looking for a career in gaming it's a good place to check out.
Tokyo, Japan
There's a brilliant gaming culture that permeates Tokyo, but if you're a real game-head you should head to Akihabara Electric Town. Here you'll find a concentration of gaming and anime culture, as well as loads of cosplay places to hang out and internet cafes to visit. And a great fact for you is that Tokyo ranks 9th in the world for internet speed, so you won't have to deal with any buffering.
Travel Begins at 40 Editor
Travel articles, news, special offers, festivals and events from the Travel Begins at 40 Editorial team and our global network of travel industry contributors.