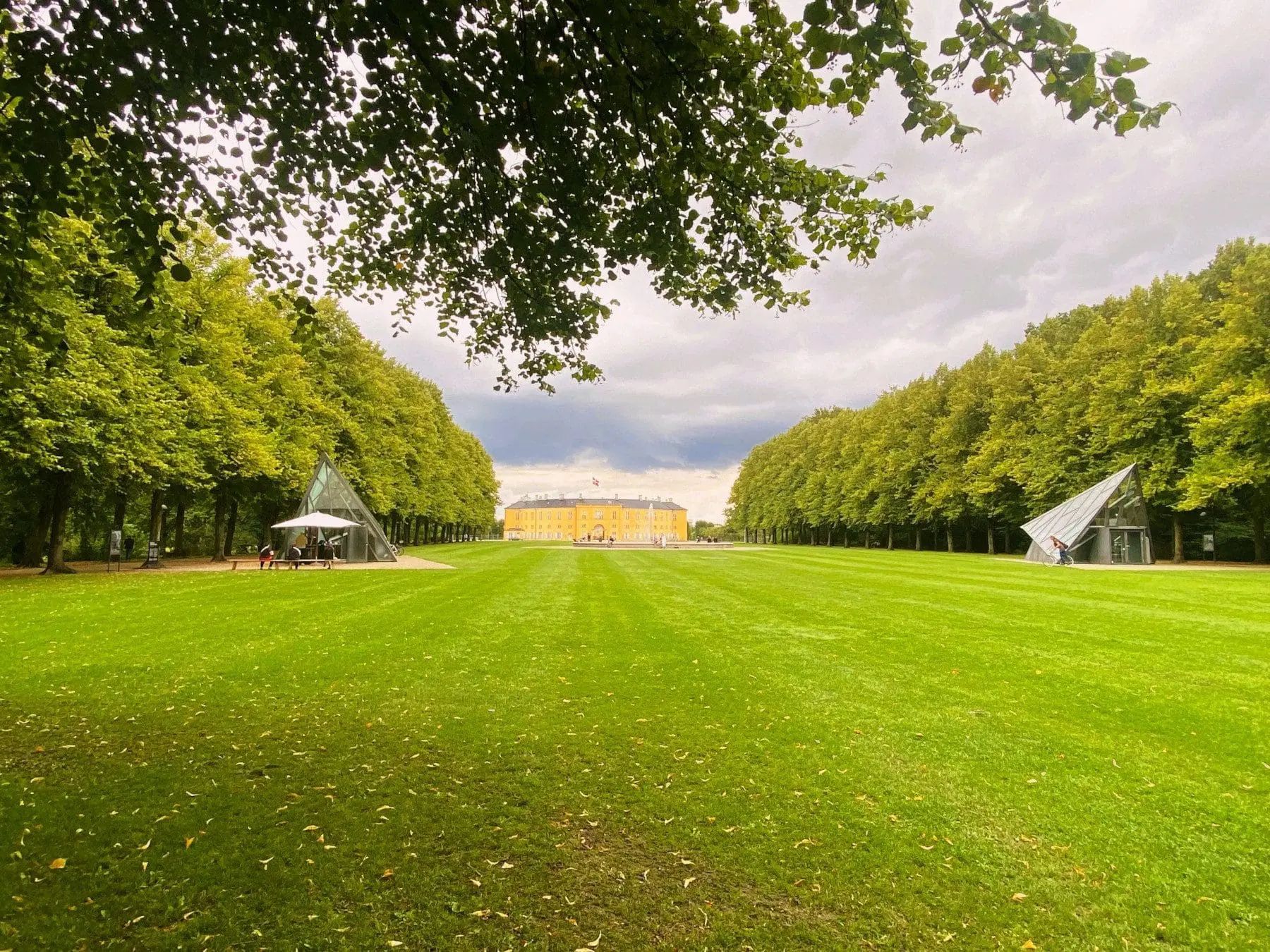 Romantically Local Frederiksberg Copenhagen
Mark Bibby Jackson
Posted on 20th Oct 2023
Mark Bibby Jackson visits Frederiksberg Copenhagen, a district with a very local feel, wonderful cuisine and a very special art space.
Copenhagen has had the reputation for being a foodie destination ever since places such as Noma and Geranium started scooping prices for the best restaurants in the world. But is the quality of the cuisine restricted to the city centre? This was something I was determined to put to the fork on my recent visit to Fredericksburg, a part of the capital with a distinctly local vibe yet only a few stops from the centre of the city on the excellent metro system.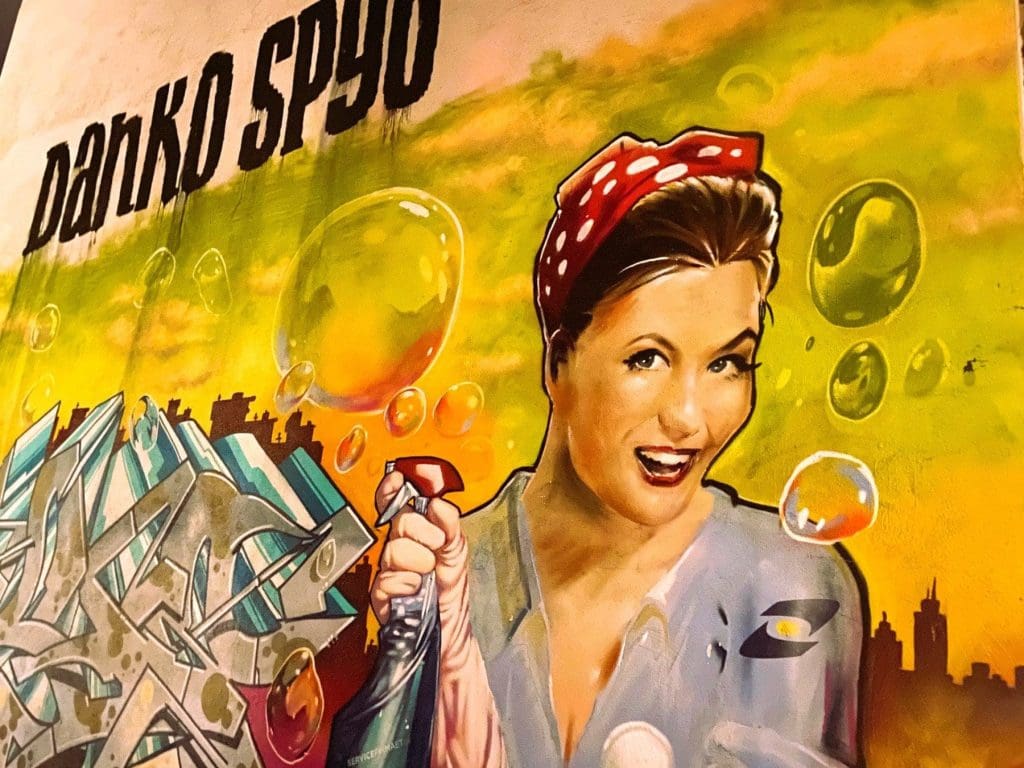 Dining at Anarki, Frederiksberg Copenhagen
Often when reviewing restaurants, I find myself crammed in the corner of the room with only my book to keep me company. This is why I appreciate Alisa's offer to sit at the bar of Anarki so we can chat about the cuisine and Copenhagen. That is while the restaurant's manager is not busy serving other customers.
She then suggests I start my evening with a refreshing glass of Grüner Veltliner, which picks me up after my journey in from London earlier in the day.
Anarki declares itself as a restaurant without dogma, but it does have some excellent tapas on the six-serving tasting menu. Do not make the same mistake as me and think that the opening three 'snacks' consisting of a cod croquette, some olives and anchovies on toast are the first three courses. This is just the first serving.
The cod croquette is amazing. Light and fluffy the mustard sauce gives it a real kick. The anchovies I grow into as the saltiness of the fish seeps into the bread, or perhaps my palette.
This is followed by a crudo of plaice crunched up with olives and beautiful fresh tomatoes. It is served with the bread which Alisa informs me is home made with yoghurt and beer. The dish has a kick, just like a gentle ceviche, provided by the pimento olives.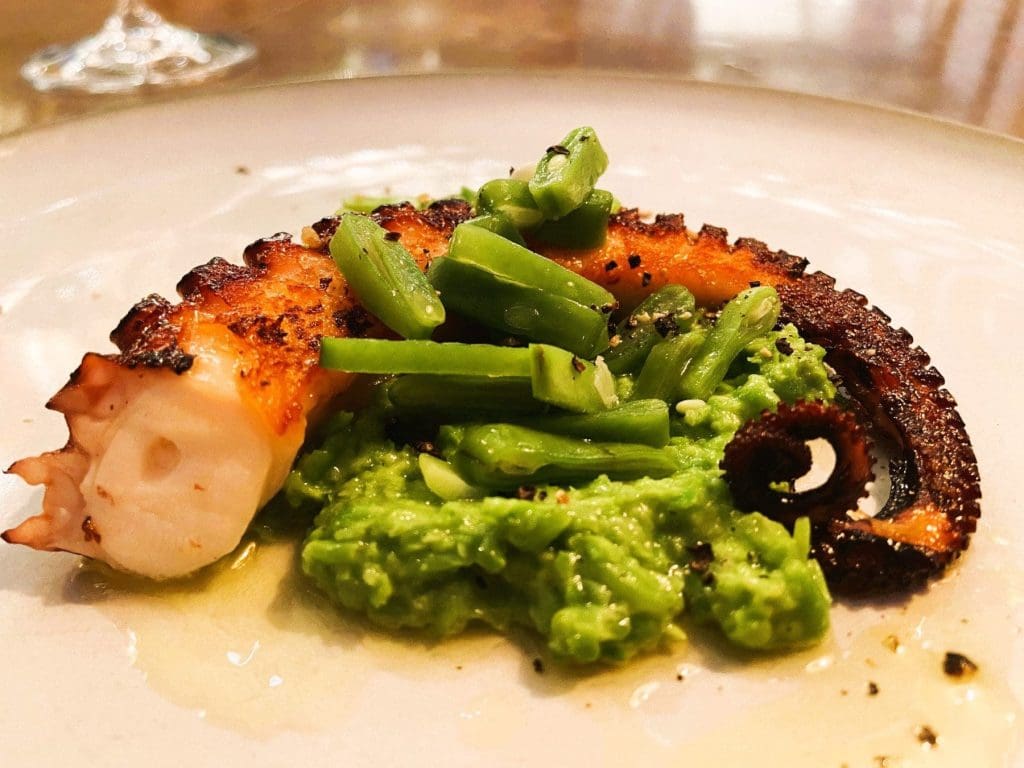 As we wait for the next dish to arrive, I chat with Alisha about the city's reputation as a foodie destination, which she says has developed over the past decade, before adding that most of their guests are Danish. Anarki itself opened in December 2015.
The next dish is the standout. An amazing grilled octopus served with a slightly sweet pea purée and crisp runner beans. To balance this dish, I have a glass of white from the Henri Prudhon vineyard, which is a mix of Saint Aubin, chardonnay and Bourgogne grapes. The octopus is divine.
Anarki is a very relaxed, informal dining environment, typical of Denmark. My meal continues with ricotta and spinach cannelloni with hazelnuts and fried sage in a brown butter sauce. The hazelnuts give the dish a great twist. This is followed by hake in an orange bisque sauce served with kale. Pavlova served with vanilla ice cream and berries concludes my feast.
A quite wonderful meal, it teaches me a lesson in Danish cuisine – there is nothing tasting about their 'tasting' menus. The hake dish could have been a main in any restaurant, while the octopus was a generous starter. I leave, thankful that the twenty-minute stroll to my Avenue Hotel allows me to walk off some of the food.
Walking along the Gammel Kongevej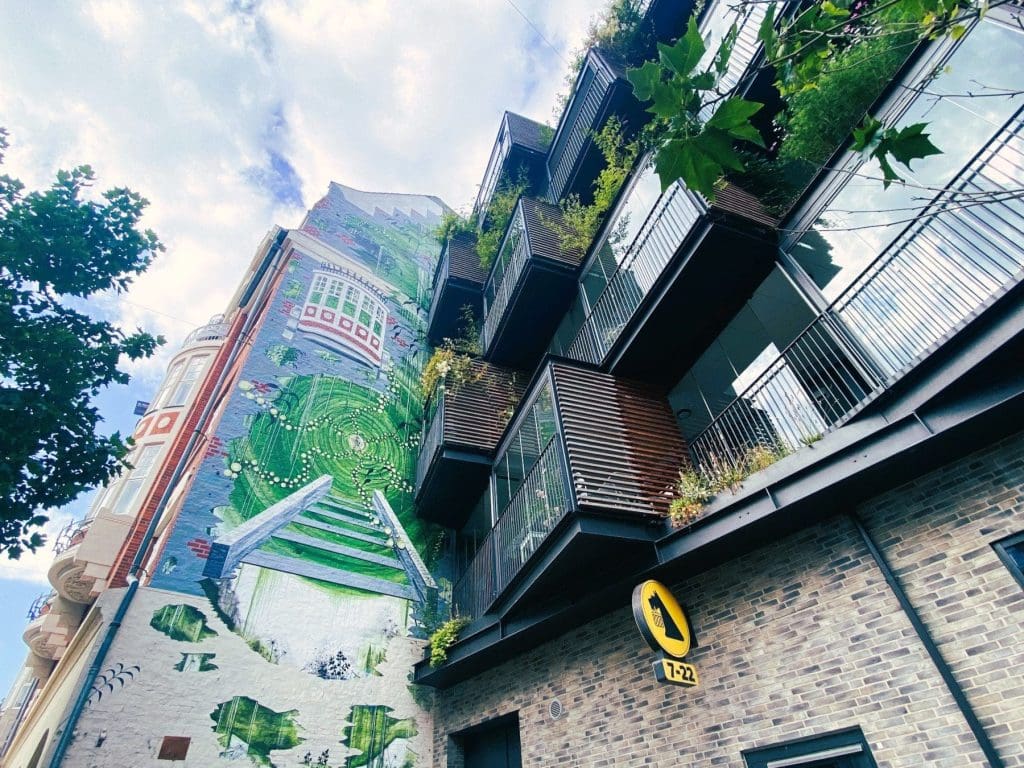 Fortunately for me the following day is to involve a lot of walking. Although I could use my Copenhagen card on the public buses and metro, I choose to walk, as is my want when discovering a new part of a city.
Gammel Kongevej is a long boulevard full of cafés and interesting shops. As the clouds threaten, I decide to take a brief pit stop at one of the former. First, settling on the terrace at Polly for a coffee and a spot of people watching, then retiring indoors when the promised rain arrives.
A passing shower, I am able to continue my walk pausing once more at Sound Station, a record shop that transports me back to 80s London. I chat with Nicolaj as he sorts through his records. He has worked here for some twenty years although the shop has been around since the late 80s or early 90s.
According to Nicolaj, they have 66,000 vinyls online, and many more in store. The taste is eclectic. I enter to Heavy Metal and depart to Jean-Michel Jarre. There are lots of record shops in Copenhagen, some of which are good and some bad "just like life," says the part-time philosopher.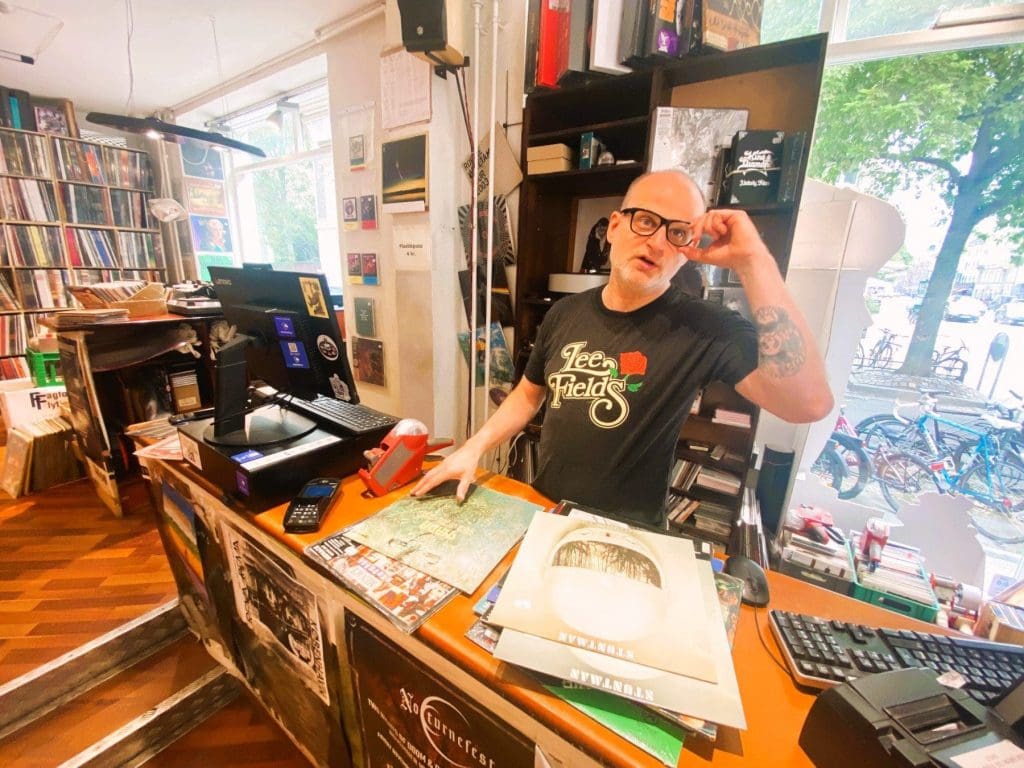 While I glance through the selection, eventually settling for a CD of John Coltraine's A Love Supreme, a musician called Fleming pops in for a chat and to exchange records. Nicolaj says Frederiksberg is a cool area to live. To me it feels very much like a New York neighbourhood, but much more friendly. It reminds me of Wayne Wang and Paul Auster's wonderful film Blue in the Face, very chilled.
Leaving New York, I turn onto Vaernedamsvej, which is known as Little Paris. Cobble-stoned, it has a café serving Kronenbourg 1664, and places called Les Trois Cochons and Le Gourmand, as well as a couple of delightful flower shops. You can even get fresh oysters at Granola. It is as if I have travelled back to the Paris of my twenties.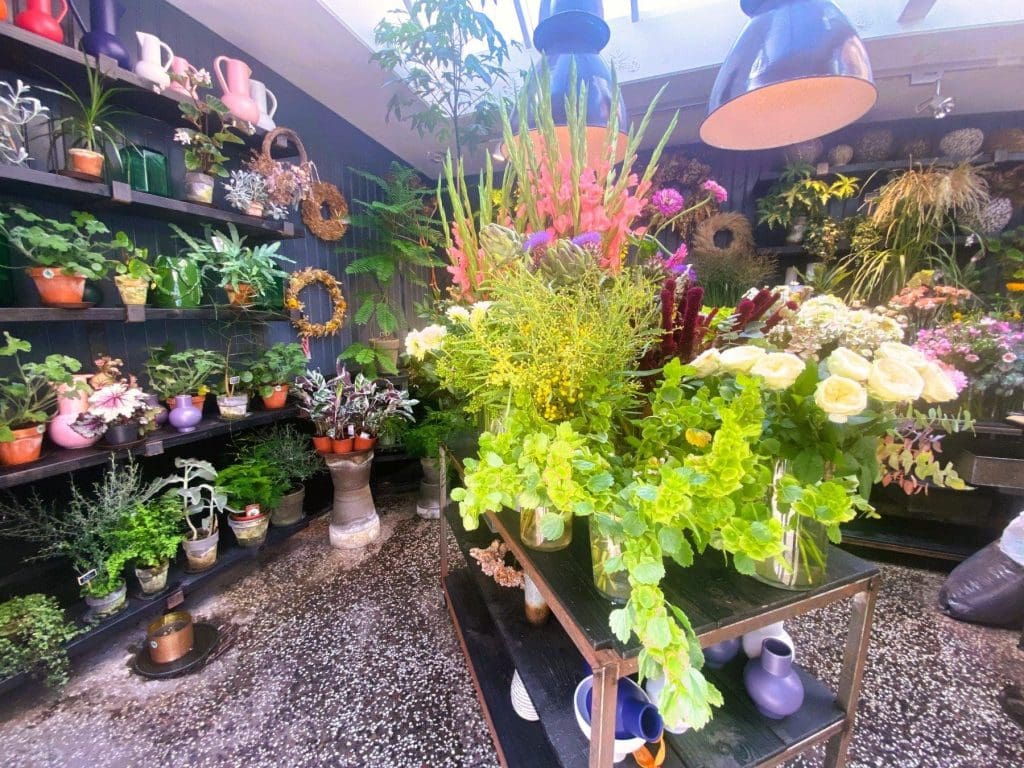 Smørrebrød at The Bear Cellar
But I am not to eat French food in Copenhagen. Instead, I walk along the beautiful tree-lined boulevard Frederiksberg Alle, to Bjørnekælderen (The Bear Cellar), where you can experience the Danish classic smørrebrød (open sandwiches), with an Asian twist.
My first sandwich is a herring in a red curry sauce with green apples, capers and coriander. It is served on rye bread, just like the two to follow. The herring has a strong pickle flavour, leaving my palette with a wonderful salty feeling while the gentle curry enlivens my lips. I like the crunchiness of the green apple.
I am not so impressed with the fillet of fish with kimchi and cress and a slice of burned lime, which reminds me too much of fish fingers. But the last sandwich, of smoked halibut in a ponzu sauce served with shredded cabbage on top is a great success.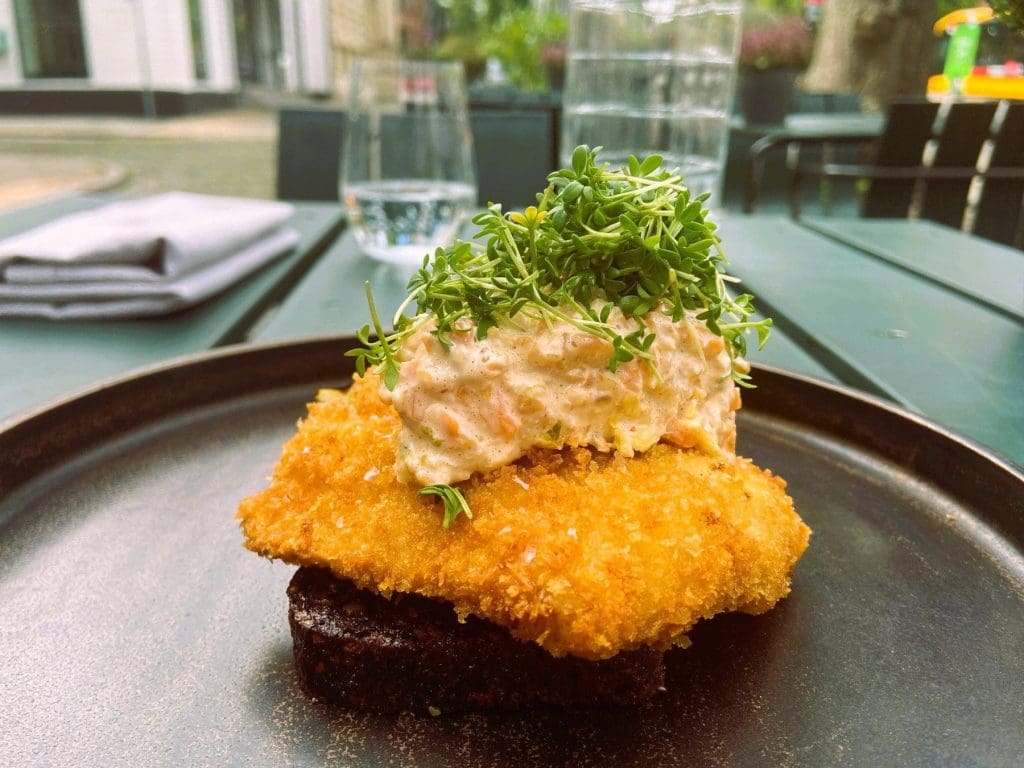 According to my waiter Sander, the place has been known as the Bear Cellar for 100 years. He believes the original name came from a local guy who tamed bears and lived nearby.
Visiting the Bakkehuset Museum
Frederiksberg is an area of Copenhagen with a long history of its own. Its oldest building is Bakkehuset, which dates back to 1674, and was turned into an interesting museum in 1925.
Meaning the Hill House, before the city of Copenhagen expanded from here you could look down onto the city a couple of kilometres away. The house was bought by Kamme and Knud Lynne Rahbeck in 1802, and soon became known as the meeting place for the Danish Romantic movement, during the Danish Golden Age in the first half of the nineteenth century.
Kamme was a writer who also made lots of boxes, some of which are on display in the museum. She was also a keen gardener. The curators have tried to replicate her garden, albeit on a far smaller scale outside the house.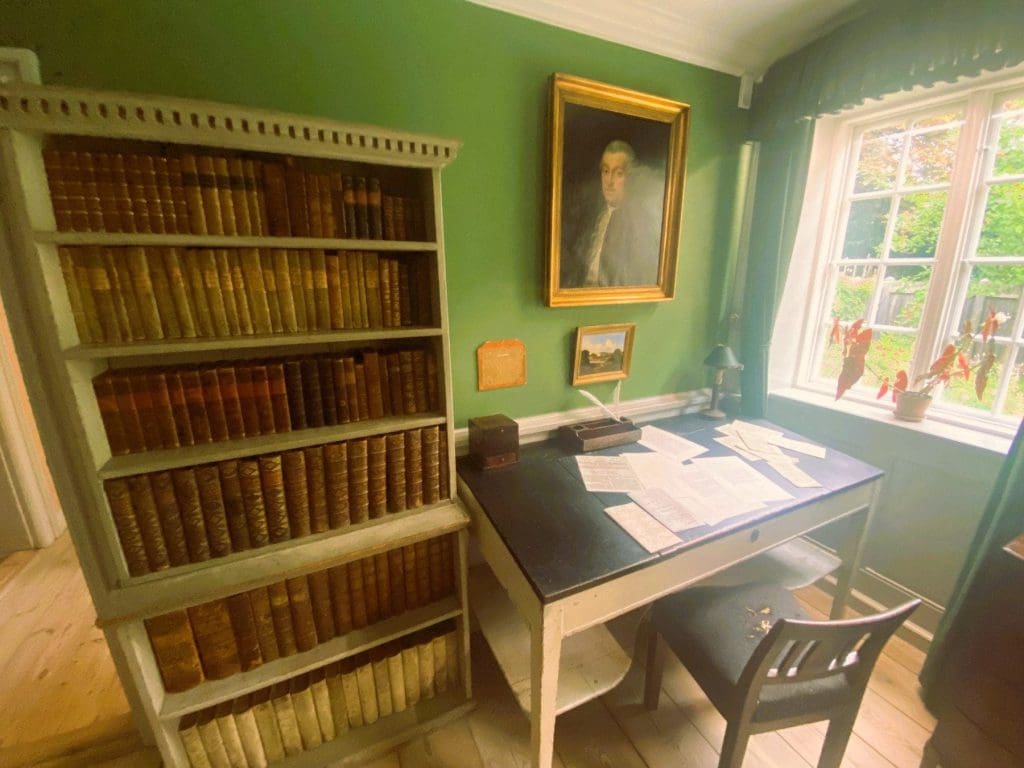 Walking around the museum and garden you get a sense of what it must have felt like to attend one of their parties in the small saloon, debating all the contemporary issues of the day, both in politics and literature. Hans Christian Andersen came here when he was still an actor before he made it as a writer.
Weaving the Light at the Cisternerne
Bakkehuset is right next to the Carlberg Brewery, which has the most magnificent Elephant Gate, built in 1901, while the brewery itself was founded 20 years earlier.
Just across the road lies Søndermarken Park, which is sometimes used for concerts. Within it is the Cisternerne (cisterns), an underwater reservoir built to store water following a cholera epidemic in the 1852.
In use until 1933, the Cisternerne was converted into an art space in 2001. Currently, it hosts the light installation Weaving the Light by the South Korean artist Kimsooja, until the end of November, when the Cisternerne closes until the spring.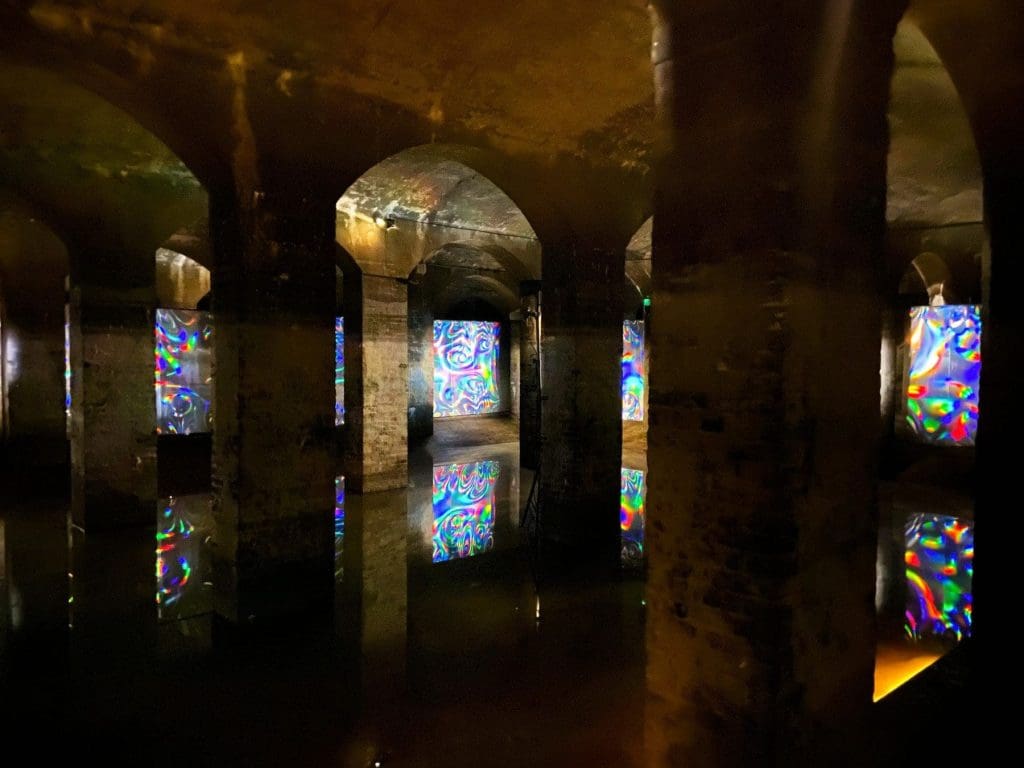 Entering, I am reminded of the Serefiye Cistern in Istanbul, but Copenhagen's cistern is if anything more impressive. The curators have tried to keep the place as natural as possible – it is also the only dripstone cave in Denmark.
I stumble blindly in the dark, at one stage losing my way and dipping my feet in the water. But a wet foot is a small price to pay to view this amazing light installation with different colours refracting off the walls and the water.
Dining at Fasangården in the Fredericksburg Garden
Directly opposite Søndermarken Park, which has the feel of Hampstead Heath in London, is Fredericksburg Garden.
The garden was completed for Frederick VI in 1804 when he converted the former baroque garden into a romantic landscape.
I spend a relaxing hour in the park intermittently reading my book while not drifting off into some Romantic reverie. At one corner is a zoo, where I see elephants leading down to a pond, although having seen these noble beasts in their natural habitat in Sri Lanka, I have slight misgivings as to their captivity.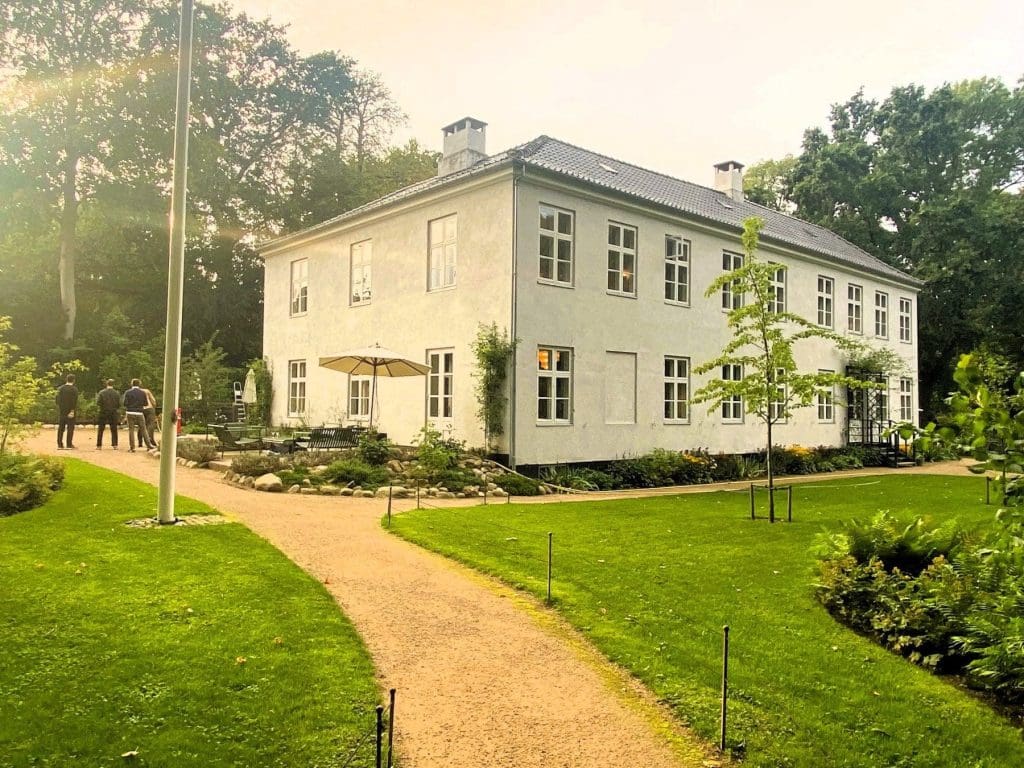 The reason why I am lingering in a park in Copenhagen as the sun begins to set is not to ponder elephantine ethics, but to wait until my table becomes available at Fasangården, a restaurant within the gardens.
As I approach, the first thing I notice is how incredibly picturesque the building is. Dating back to 1682, this was where the pheasant keeper lived, while the fowl stayed in the outbuildings.
A different type of fowl, the most beautiful chickens live in the restaurant's garden, where the vegetables are grown. Inside, the walls are adorned with wallpaper that Laura Ashley would have died for – it is a real treat.
The food itself is incredible. Once more I am signed up for the tasting menu, but this time forewarned I have fasted since lunch. I have also chosen the wine paring option.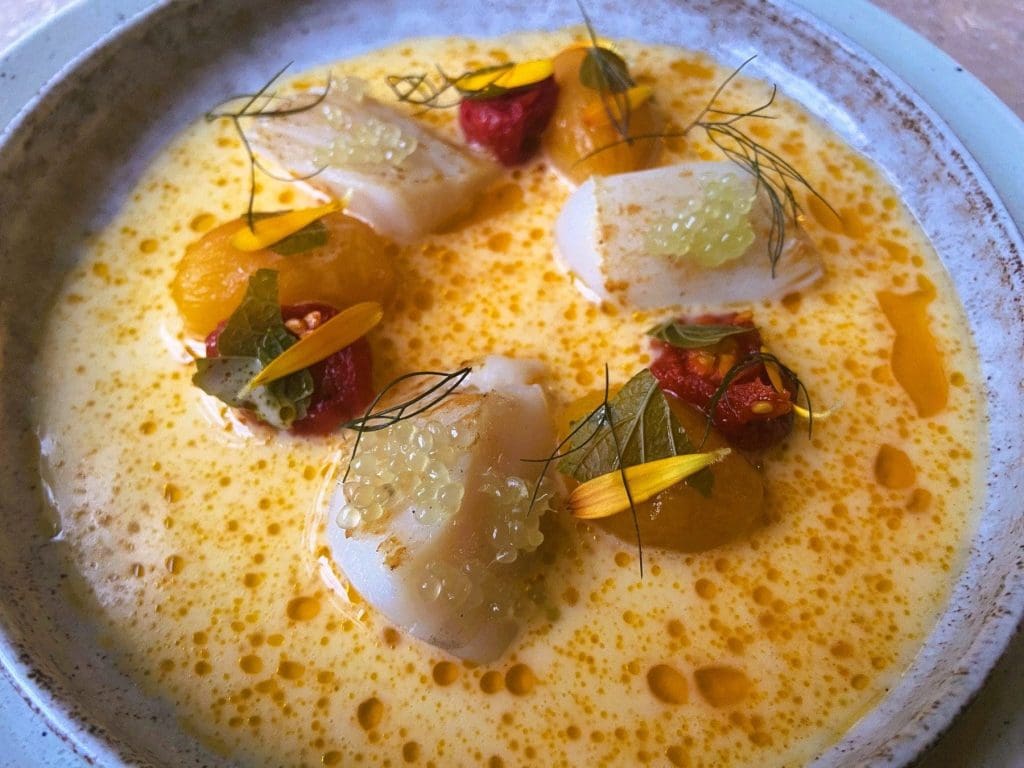 Dishes come and go, each served with a passion and knowledge that would have impressed Babette; she of the Feast. I start with a pesto and cabbage tarte as an amuse bouche followed by a green gazpacho and horseradish palette cleanser. My first wine is a delightful riesling from Pfalz. Already, my mouth is a wonderful ensemble of exotic flavours. And I haven't even started tasting the menu.
This commences with a Hiramasa yellow fin tuna with courgette stuffed in a flower from the garden, a touch of orange and blue mussel emulsion. The concept I am explained by the youthful head chef Andreas Ring is to create a Japanese dish using Danish ingredients. The tuna is amazing, and I detect a dob of horseradish. This is my kind of chef.
A wonderful scallop dish follows served with sundried red and green tomatoes, lime berries and an obscure – to me at any rate – Nordic berry. The result is amazing. There is just so much going on here, with the lime berries providing a delightful crunchiness.
Part of the ethos of the restaurant is to use as much of the ingredient as possible. Thus, for my next dish, the silk of the corn is used along with the corn polenta, rich cheese and baby corn. A great dish with an incredible variety of textures, it goes well with a surprising wine made from the same grape as used for sherry.
Eventually the dishes fade away, as the sun sets over the park, and the head waiter escorts me to the gates of the park from which I will wind my way back to the hotel after an amazingly gastronomic evening.
Proof if any were needed that the culinary accolades for Copenhagen should extend to its outer borders, or at least as far as the very local Frederiksberg, a neighbourhood that is as welcoming as it is welcome, and makes for a wonderful trip to the Danish capital.
---
Where to Stay in Frederiksberg Copenhagen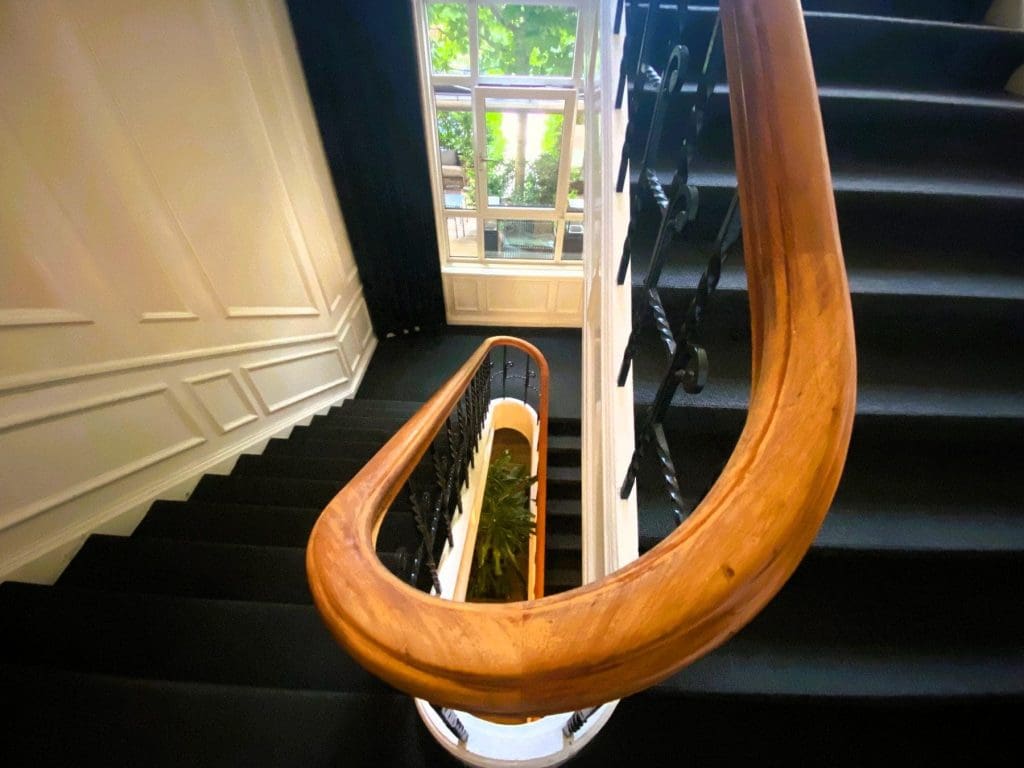 Experience Danish hygge at Avenue Hotel a 3+ star boutique hotel in a former bank, on 29 Åboulevarden, Frederiksberg. It has 68 rooms, a cosy lobby bar and lounge area with fireplace and a courtyard with urban terrace. Recomended.
Getting to Frederiksberg Copenhagen
Mark flew with Ryanair from London Stansted to Copenhagen airport, from where he took the metro to Forum station, using his Copenhagen card. He checked into his hotel less than an hour after touching down.
Things To Do in Copenhagen
Mark was hosted by Visit Copenhagen and GoVisitDenmark. For more information on the things to do in Copenhagen, click here.
---
All images by Mark Bibby Jackson.
Mark Bibby Jackson
Before setting up Travel Begins at 40, Mark was the publisher of AsiaLIFE Cambodia and a freelance travel writer. When he is not packing and unpacking his travelling bag, Mark writes novels, including To Cook A Spider and Peppered Justice. He loves walking, eating, beer, isolation and arthouse movies, as well as talking to strangers on planes, buses and trains.