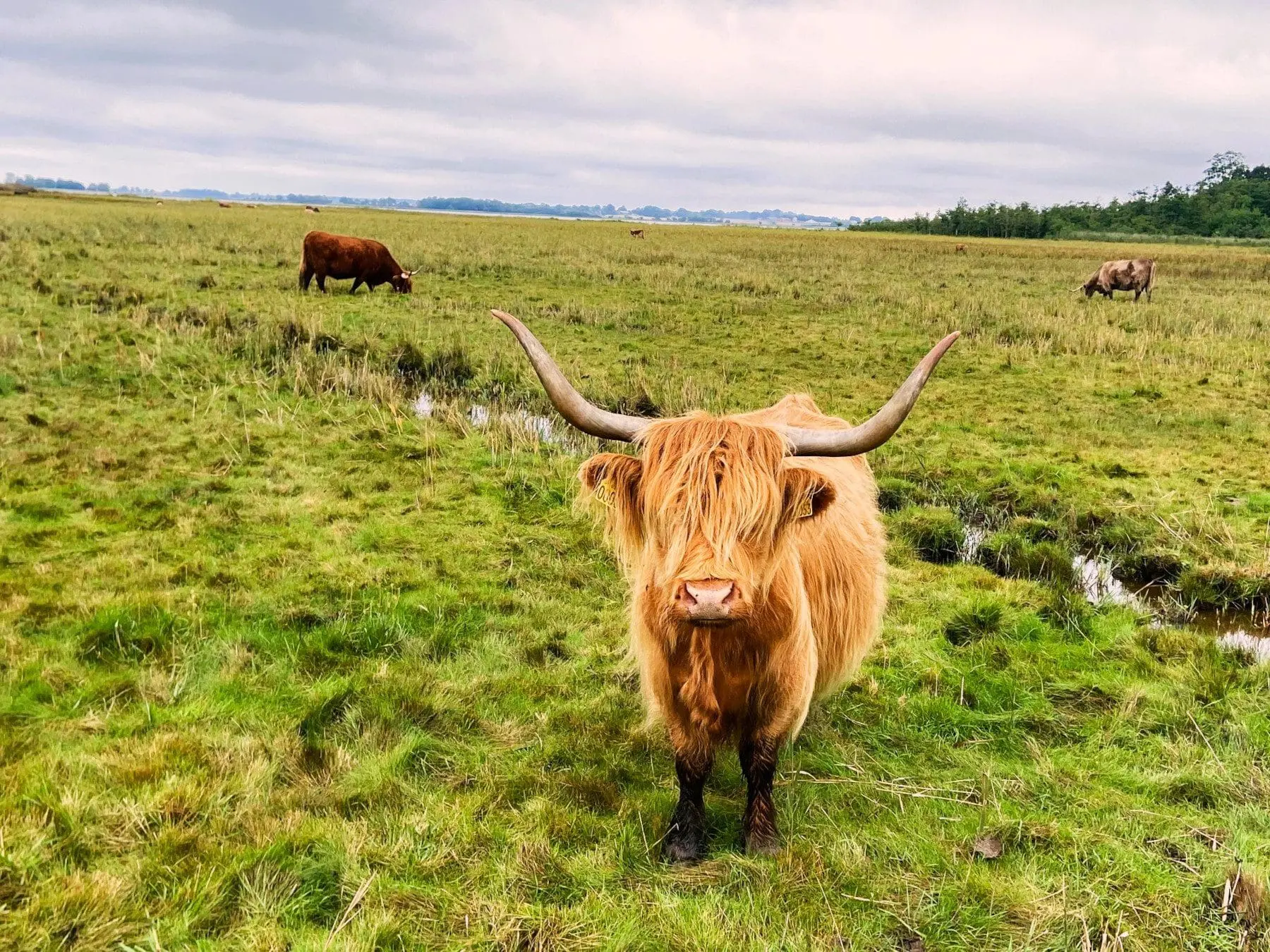 Slow Travel in Horsens and Kystlandet Denmark
Mark Bibby Jackson
Posted on 30th Oct 2023
After visiting Frederiksberg Copenhagen Mark Bibby Jackson takes the train to Horsens to explore slow travel in Horsens and Denmark's Coastal Land, or Kystlandet.
I have been a devotee of Slow Travel for more years than I can care to remember. Ever since I became familiar with the Slow Food movement founded by Italy by Carlo Petrini in 1986, I instinctively knew this was the path forwards for humanity. As an editor in Cambodia, I even advocated Slow News as an antidote to the 24/7 instant gratification pumped out by CNN and Fox, which denies any possibility of robust research or verification.
Devotee but not practitioner. For my natural tendency is to keep moving while travelling much like a soldier on manoeuvres. However, as I have become older – body not spirit – I find myself drawn to a slower form of tourism in practice as well as theory.
My recent trip to Saalfelden Leogang in Austria was one example of this. There I found myself chilling by the spa an easy prey for any sniper. So, too was my trip to Denmark's Coastal Land or Kystlandet.
Fast Food and Slow Art in Horsens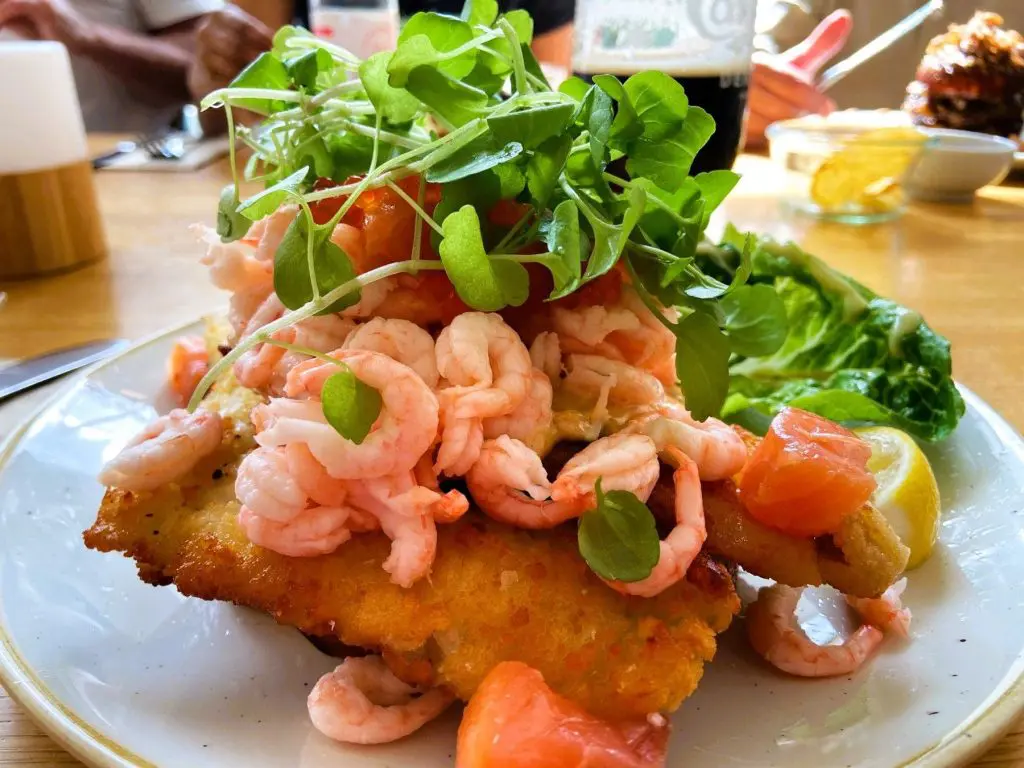 With unintentional irony our Danish slow tourism adventure starts with some fast food. But the burger served by Ji-Mi at the Café Ella in Horsens Art Museum is no simple burger. It was awarded Denmark's Best Gravy Burger 2022 by food critics the Brown Knights, an accolade my meat eating colleagues say is well-justified.
Instead, I opt for a Stjerneskud or Shooting Star, which is a Danish open sandwich (smørrebrødet) consisting of a fried fish fillet, prawns, salmon and lots of salad served on rye bread. Regarded as an iconic dish in Denmark – we were to encounter it throughout our trip – Ji-Mi's rendition was the best. The art museum is an impressive building with excellent empty spaces inviting you to linger and enjoy the art.
Go to Jail in Horsens Denmark
After this we went straight to jail, without passing go or collecting £200. Horsens developed a reputation in Denmark for being a prison town. Opened in 1853, the prison followed the philosophy that penal establishments should rehabilitate inmates rather than simply punish them. It was closed in 2006, becoming the largest prison museum – Fængslet – in Europe six years later.
The prison tour is perhaps only for those with an interest in Danish biker gangs, although it does have a pleasant chapel as well as exhibitions on Jens Nielsen, the last man to be executed in Denmark, excluding Nazi sympathisers, and Carl August Lorentzen, who launched his own Great Escape from the prison, tunnelling to freedom, before being captured in a nearby farm seven days' later.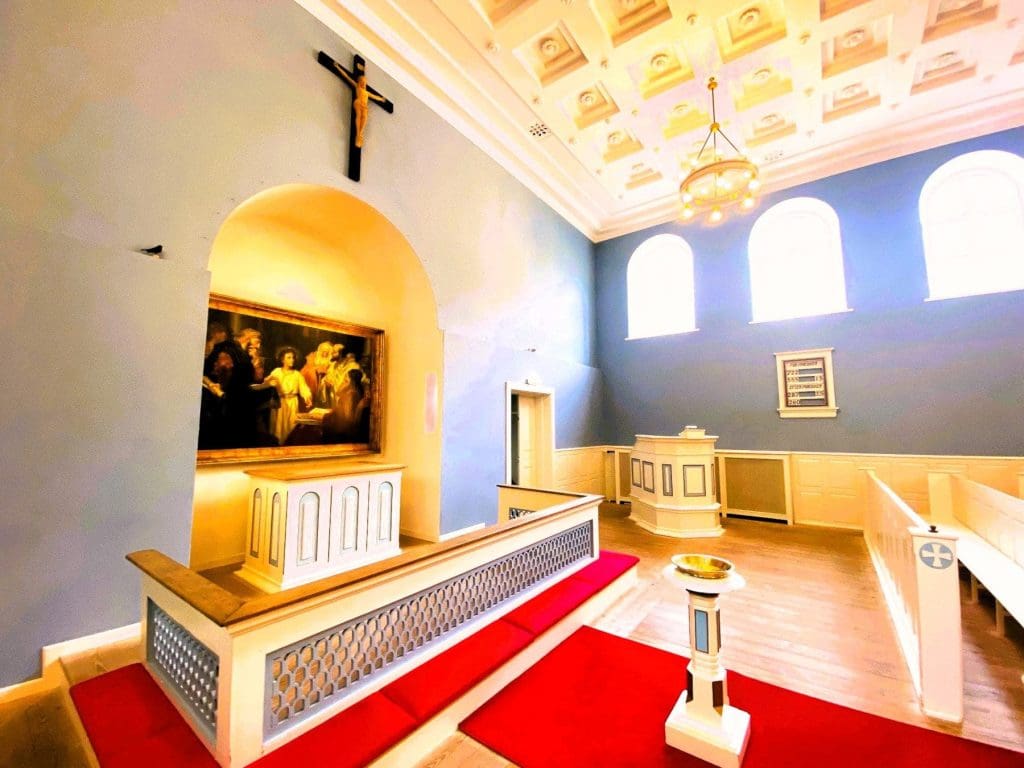 You can also stay at Fængslet, in a hostel located in the former prison hospital.
Fortunately for us, we had checked into Jørgensen's Hotel, which is one of the oldest building in Horsens. Formerly, the Lichtenberg Palace, it was converted from a merchant's house in 1744. The excellent hotel also has a restaurant where we dine on the first night as well as enjoying a late night drink on the outside terrace on the main street, Søndergarde.
Exploring Denmark's Fjordmino
The following day we depart early to have breakfast with Kirsten Aagaard of Fyrholdt Rejser, at her home in Sondrup, before setting off on a guided walk around the Fjordmino.
Kirsten was born in the area, but has travelled extensively to Australia, Canada and Greenland before returning home. After a hearty breakfast consisting of many local products some of which are from her own garden, we take a short drive to Amstrup Meadows where our fjord walk commences.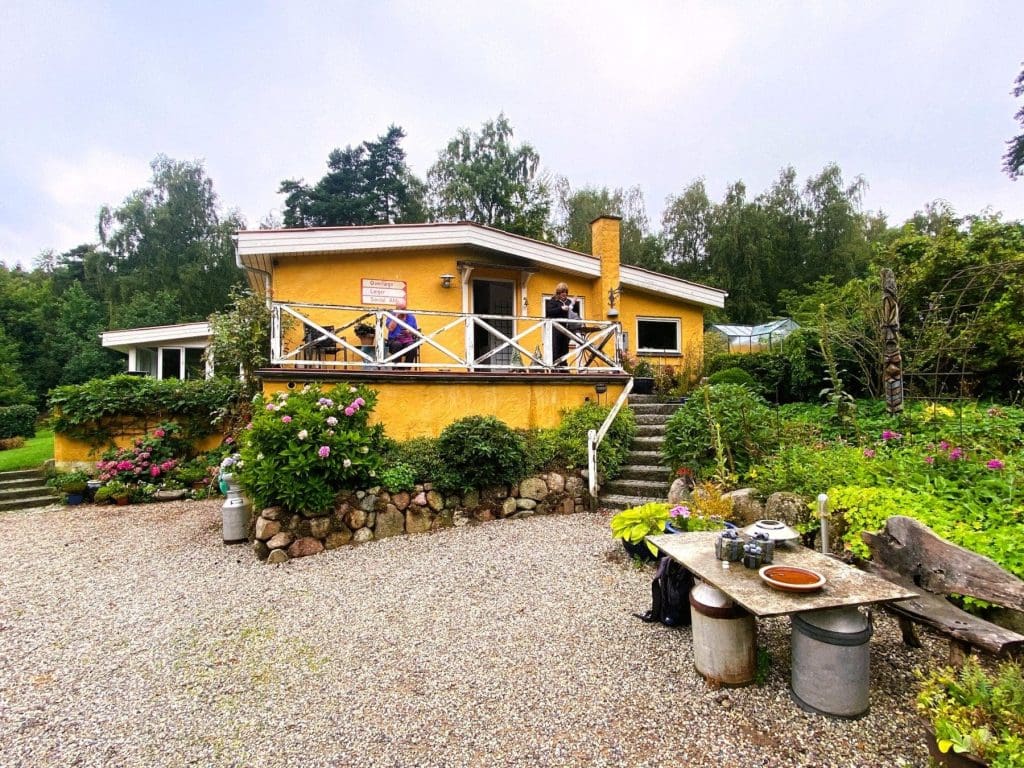 On the way, we stop at a lake which is popular with kite surfers, although not today. Kirsten explains that the area has been protected since the 1970s, which has helped to preserve its charm.
Our walk takes us through marshland, which was a wasteland until the 1880s. Crossing a small stream Kirsten indicates some buildings in the distance that used to be a halfway house for Horsens Prison and then a women's prison. Now, the seclusion that made this a great site for a jail – the only neighbours are some Highland cows – has made this a much sought after location. Kirsten appreciates how tables turn.
Bidding goodbye to the cows, we walk through a forest to the former canal house and then an old tenant farm from 1800. Wonderfully restored, you can hire three of the buildings.
We pass from natural forest to a spruce plantation, which was first introduced in 1880. One of our group spots a small wild boar as it scampers into the undergrowth. Eventually, we reach a viewing point where we can see all the way down to the fjord and along to the spit.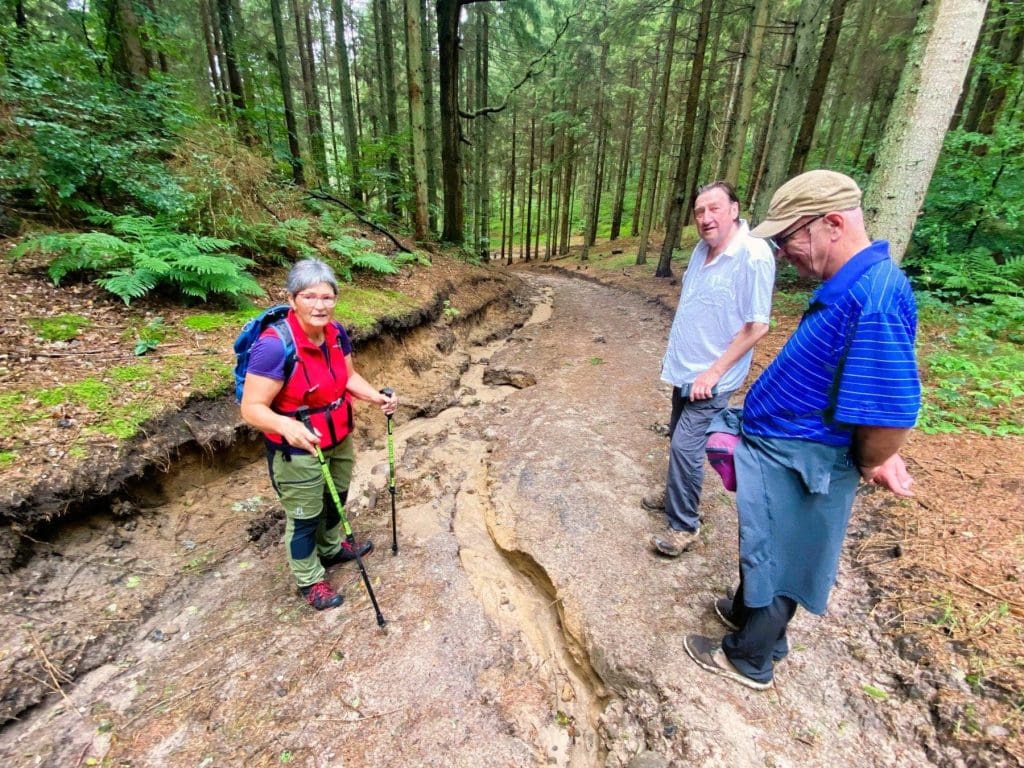 The Fjordmino is 53 kilometres long, and you can either walk or cycle around it. Our 10-kilometre hike takes around three hours, and concludes at Sondrup Beach, a kilometre or so from Kirsten's house.
Stripping off to my bathers, I walk along the rickety pier and take a dip in the surprisingly warm waters. This is sheer bliss. Undeniably the highlight of both the walk and my trip.
We lunch at Sandvad Kro, a traditional Danish Inn, where I continue my acquaintance with smørrebrødet which I had started in Copenhagen. Here we meet Heidi Holm, who runs e-bike tours along a disused railway track to the Uncovered Bridge, which lay hidden inside a dam for 85 years before it was reclaimed.
A non-cyclist, I take the more circuitous option of being driven around the surrounding countryside, before meeting my colleagues at the bridge.
In the evening we dine at Dollys, a restaurant in Horsens' old harbour renowned for its pork rashers, although I highly recommend their excellent mussels. The service was exemplary.
Boat Trip to Tunø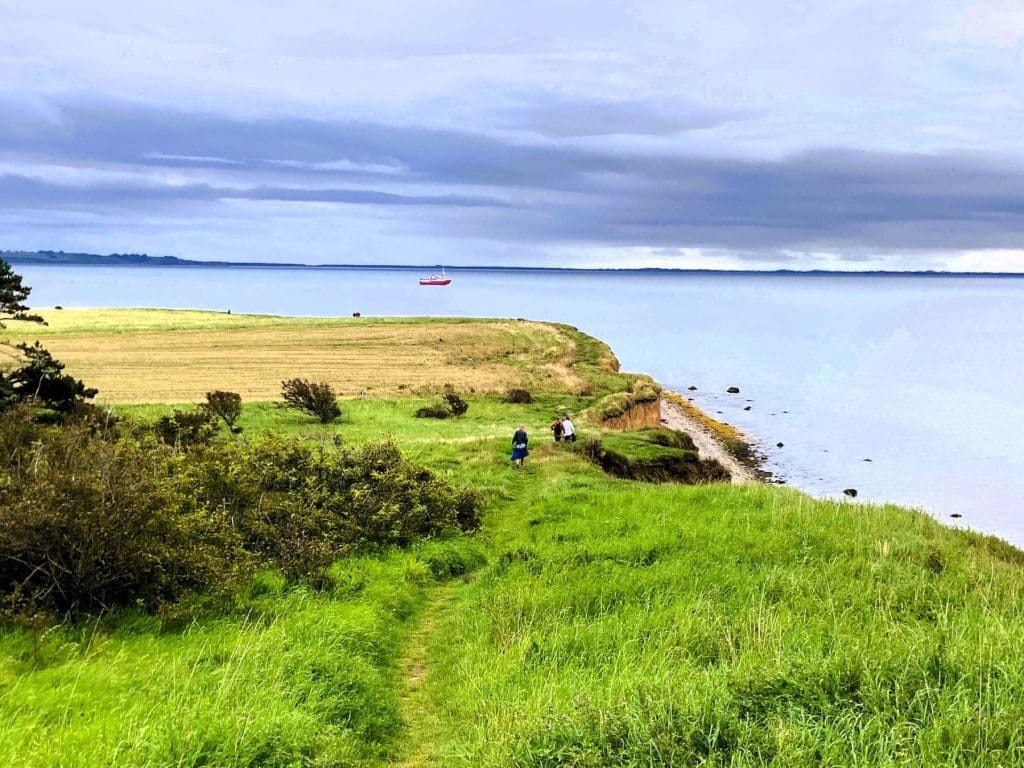 Up to this point the weather had been with us. This is to change the following day when we take the ferry to Tunø, an island where cars are banned (apart from for the few inhabitants), and the only way around is by tractor taxi (traxa), or foot.
Our timing could not be much worse. Rain starts to slash down while we are on the ferry and continues upon our arrival. We pass a man dressed all in green surrounded by crates of beer, sure signs that our trip has coincided with a stag party – we later discover there is also a birthday party and a wake. On our return ferry there is an understated burial of ashes at sea.
With all the traxas booked, we have little option but to head to the nearest restaurant for shelter and coffee until the rain abates.
A half hour later, during which interval I unsuccessfully try to dry my socks – my boots might be made for walking but not for rain – and we are back on the trail.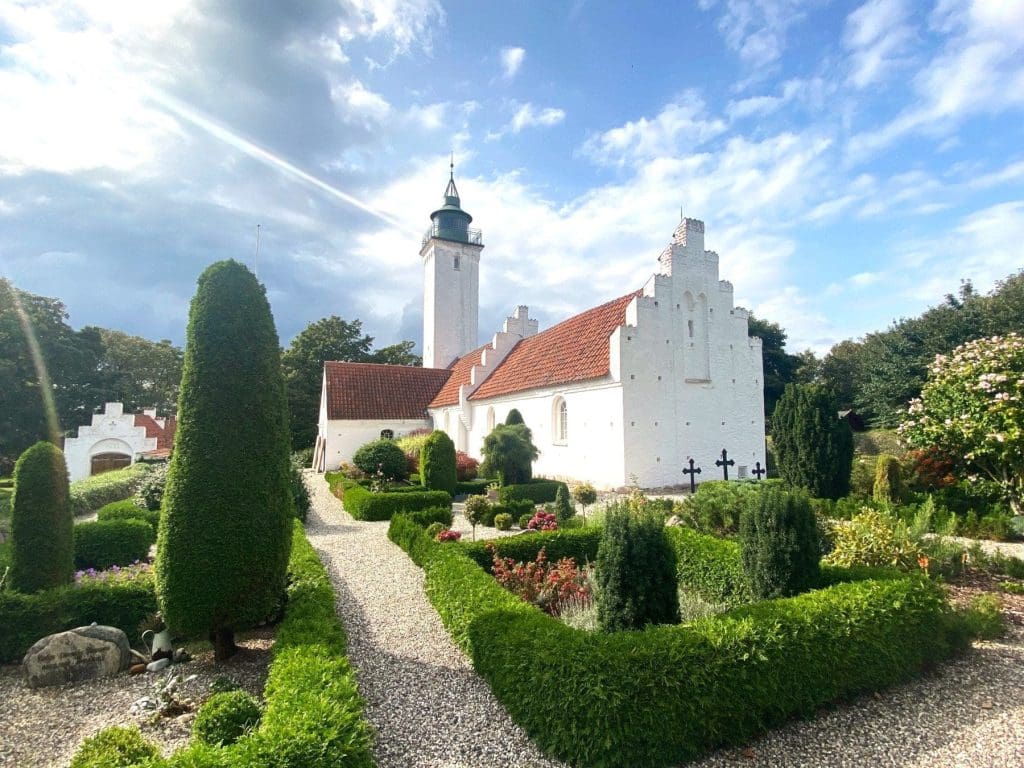 The path around the island is around five miles. It reminds me of my walks on the Isle of Wight, only much shorter. Keeping the sea on our right, we pass occasional walkers, but apart from that are left to nature and the waves. After the success of the previous day, I once more strip for the plunge. This time one of my companions joins me, but soon regrets his decision, as the waters here are much colder than in the secluded fjord.
We are rewarded for our circumnavigation by a late lunch at Røgeriet Tunø, a smokehouse where they smoke their own salmon, which comes from Greenland. Sadly, there is no fishing around here. We are shown the smokehouse by its manager Morten Sand, who first came to the island for a festival and fell in love with the place. The salmon is incredible.
We have just enough time before our return ferry to explore the small harbour town, which has a beautiful lighthouse church.
Haute Cuisine with Ji-Mi
Upon returning to Horsens, we take a small detour to its elegant marina before returning to the centre of town to become reacquainted with Ji-Mi. This time there are no burgers on the menu, but cuisine of the very highest standard.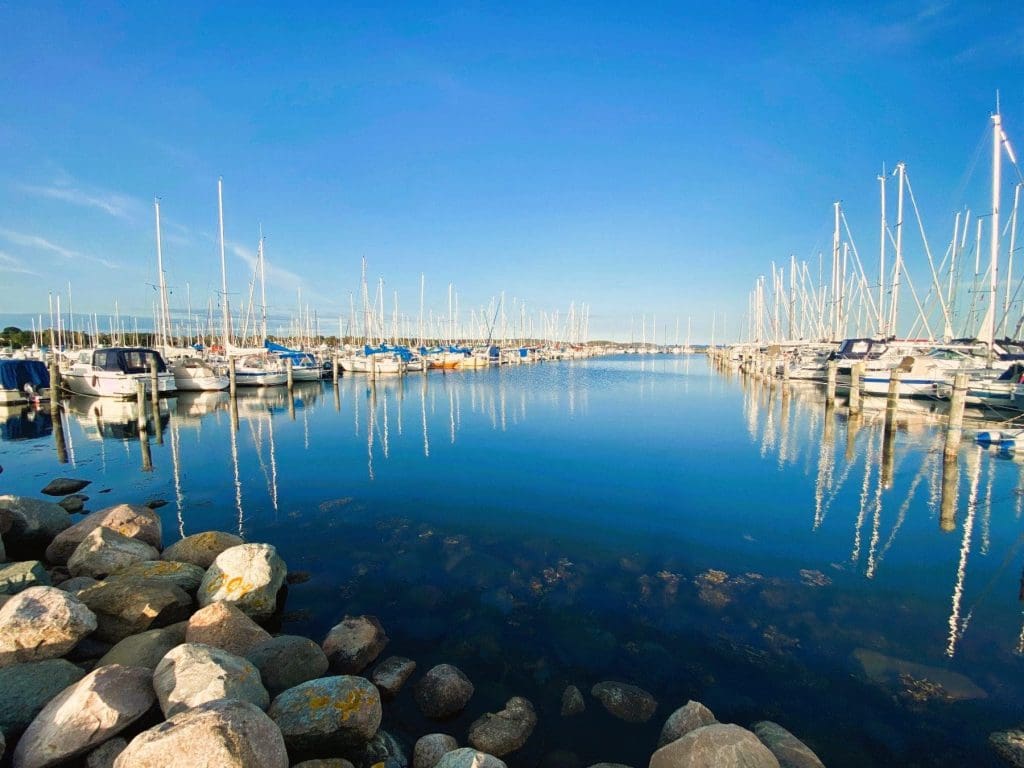 Although Ji-Mi prefers to use local ingredients wherever possible, to start he offers us an oyster from Normandy with a glass of prosecco. From my experience in Copenhagen, I am fully aware that tasting menu portions are somewhat larger than you might expect. After the oyster we are presented with a trout roe on sour cream followed by a scallop with beetroot.
Ji-Mi explains he changes the menu every week, thus keeping everything fresh. His eponymous restaurant was born in the time of Covid when at one stage restaurants were only allowed to seat 10 people. A single room leading on to the kitchen, the formula appears to be successful, allowing for intimate dining, or private parties, such as ours.
Dishes flow as freely as the wine, with Ji-Mi explaining the origins of all the ingredients in each dish. A carrot and caviar dish is served with a Riesling, then a potato taco with crabmeat, roe and radish accompanies a Chablis. However, the standout dish is the turbot, closely followed by a potato and courgette creation.
While in Copenhagen, I noted how the excellent quality of the cuisine is not limited to the city centre. Ji-Mi proves that it also extends to regional Denmark.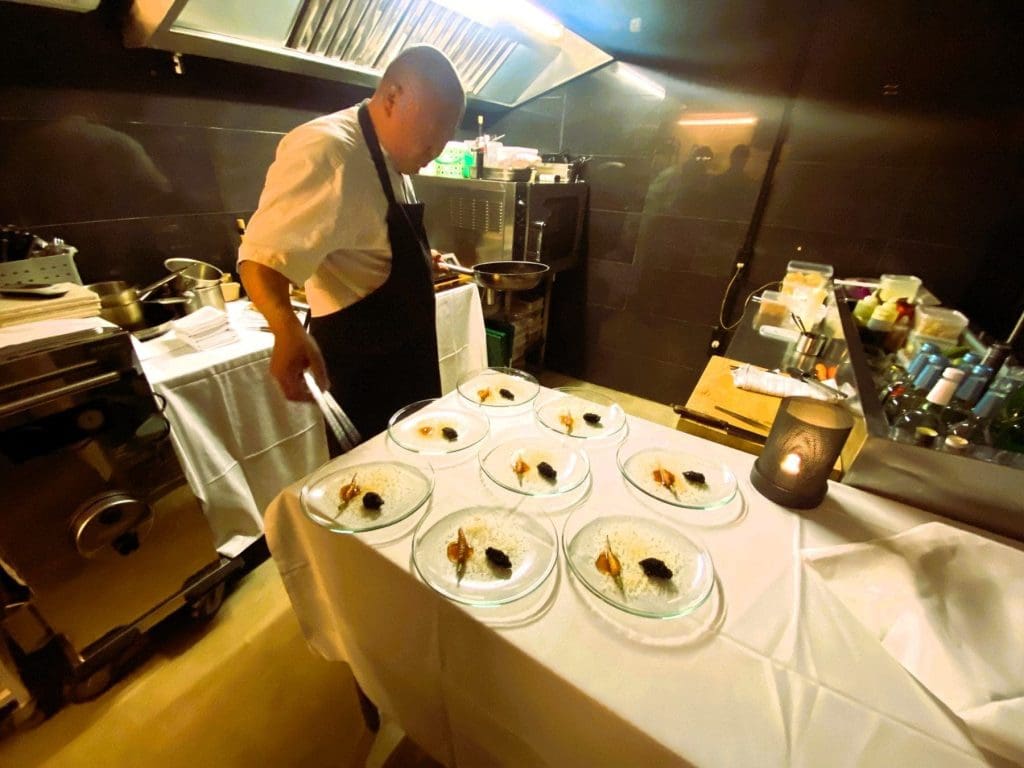 Boat Trip to Hjarnø
One of the advantages of Kystlandet is that you can hop around the islands by ferry. From the harbour in Snaptun we take the short ferry ride to the island of Hjarnø.
This has an interesting medieval church, which is apparently the second smallest one in Denmark. Walking to it from the small harbour we pass a couple of quaint shops and cafés. I detect a definite artistic vibe to the island.
This is confirmed by Jane Willumsgaard an architect and visual artist who moved to Hjarnø 15 years ago. She has opened Det Grafiske Magasin, a small café where in addition to serving excellent coffee, she runs art workshops as well as guided walks in the woods. Jane plans to run retreats in 2024.
Over coffee Jane explains how she was drawn to the quietness of Hjarnø, which is most appealing. I could have willingly lingered longer.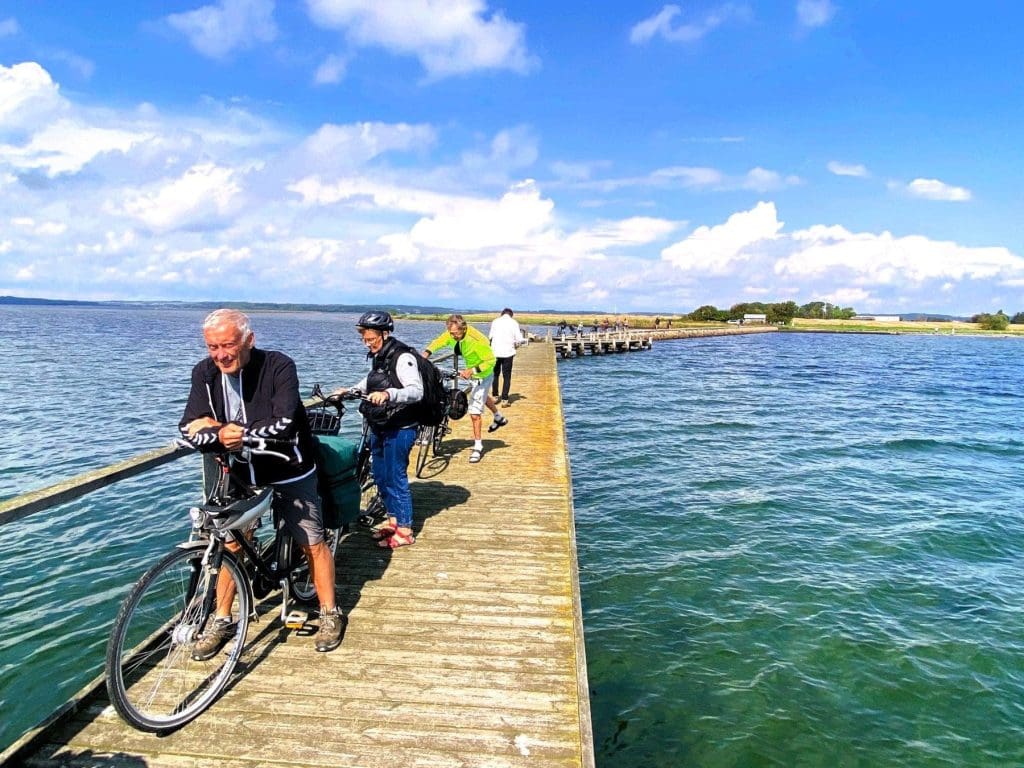 Returning to the harbour, we are just in time to catch the bicycle ferry to another island, Alrø. On the way we pass a trout farm, where the fish are kept to export their roe to Japan.
A short stroll takes us to lunch at Alrø Købmandsgård, a place renowned for its locally-produced bison meat. I am somewhat thankful I am a pescatarian as the mounds of meat arrive, so can in good conscience play around with my salad. My appetite has yet to return from Ji-Mi's feast the previous evening.
The heavens start to open as we return on the last bicycle ferry back to Hjarnø – it will resume in spring. The chef at Alrø Købmandsgård is kind enough to give us a lift back to the harbour, which is fortunate as otherwise we might have been trapped here for ever. It is the final act of kindness in this very friendly and hospitable land.
If you have never experienced slow tourism before then Kystlandet is a very good place to commence your journey. If you have, then you will probably need no convincing as to the attractions of just taking a step back, and losing yourself in the infinite timelessness. For once you have taken started on the road to slow travel it is hard to get back into the fast lane.
---
Horsens and Kystlandet Photo Gallery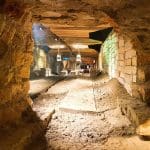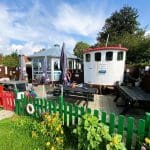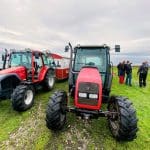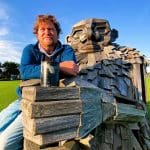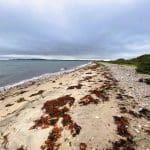 ---
Things To Do in Coastal Denmark
Mark was invited on this trip by Visit Denmark UK and Destination Kystlandet. To discover more about slow travel in Denmark's Coastal Land, go to Destination Kystlandet.
Getting to Horsens Denmark
The train from Copenhagen Central Station to Horsens takes around two-and-a-half hours.
Where to Stay in Horsens
We highly recommend Jørgensen's Hotel, the oldest building in Horsens, it has recently been renovated into an excellent four-star hotel.
Mark Bibby Jackson
Before setting up Travel Begins at 40, Mark was the publisher of AsiaLIFE Cambodia and a freelance travel writer. When he is not packing and unpacking his travelling bag, Mark writes novels, including To Cook A Spider and Peppered Justice. He loves walking, eating, beer, isolation and arthouse movies, as well as talking to strangers on planes, buses and trains.