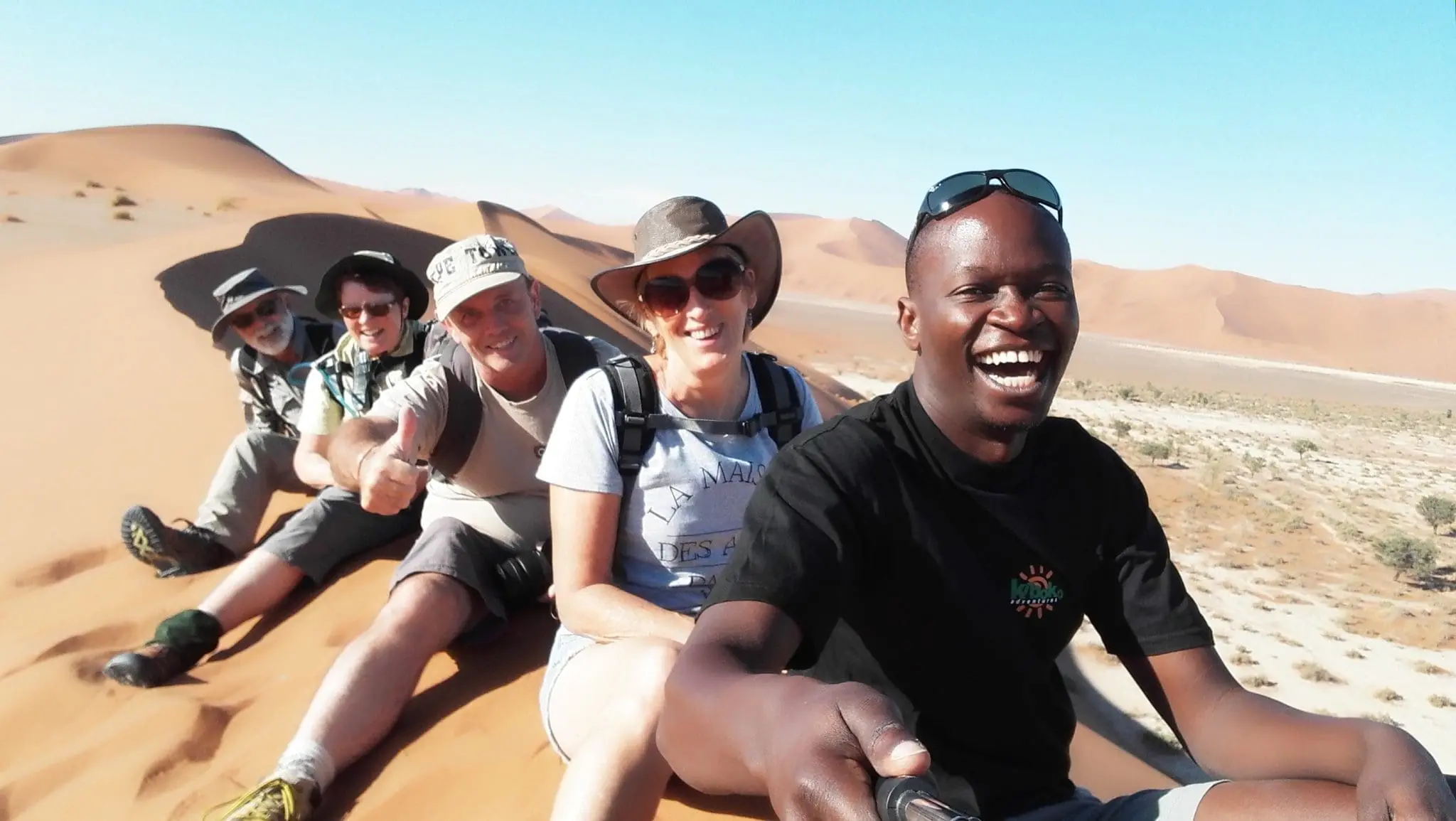 5 of the Best African Safaris for Seniors
Travel Begins at 40 Editor
Posted on 14th Nov 2023
Over 40 and want to experience Africa without the discomfort of a shoestring African expedition? In this post, we look at 5 of the most popular African safaris for seniors and mature travellers to see why these senior tours are ideal for older visitors with an adventurous spirit. 
What to Expect on African Safaris for Seniors with African Budget Safaris
Getting older means making better safari choices. An African safari on a budget doesn't have to mean slumming it in a pitch-it-yourself tent and eating baked beans. 
African Budget Safaris, has curated some of the best senior safaris that explore the most iconic African destinations. These affordable safaris are available in both camping and lodge options, with exceptional game-viewing, that does not compromise on comfort or affordability. All of their senior safaris have a maximum capacity of 16 people, meaning that safari groups remain personal with itineraries that balance adventure and excitement, with personal time to explore, socialise, rest, and reflect. With African safaris for seniors, the itineraries are designed to limit the time spent driving and give you more time to experience the destinations themselves. 
To get started, let's take a closer look at the two senior safari options and what camping vs lodge safaris offer mature travellers.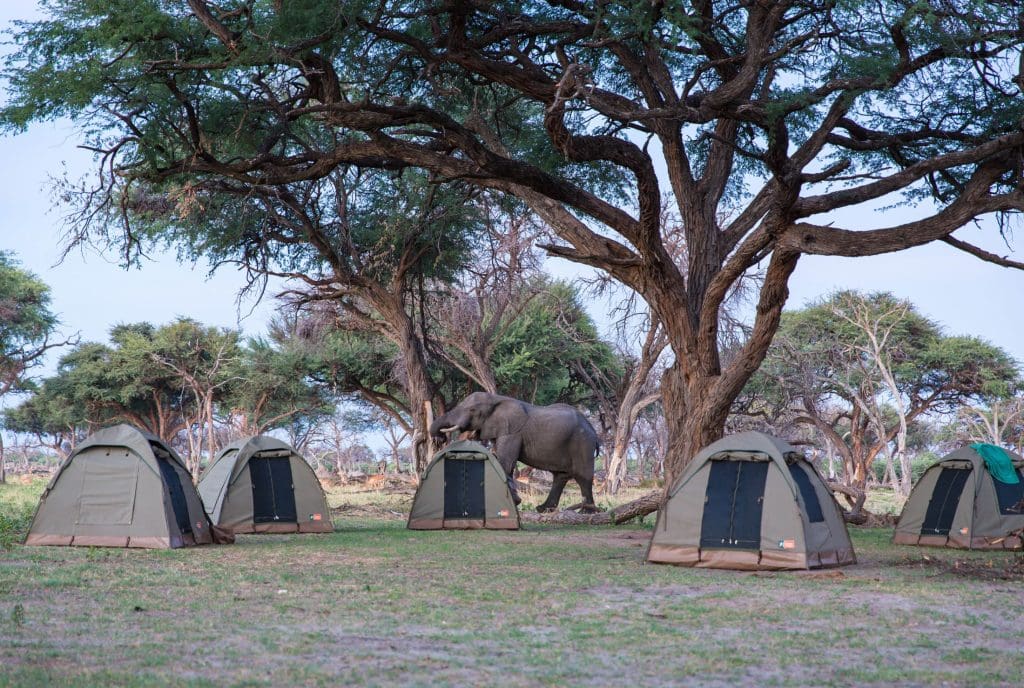 Camping Safaris for Seniors
Forget what you think you know about camping safaris. Unlike many camping trips, these fully-serviced African camping safaris are the epitome of convenience and comfort. 
Specifically designed for the more discerning, senior safari guest, these small-group overland adventures come with a 3-man crew (including a chef) that handles everything from cooking and cleaning, to setting up and taking down tents, as well as providing knowledgeable and experienced guiding throughout your adventure. 
Delicious camp-fire meals enjoyed under the African stars, comfortable and spacious tents, with single supplements available for those who want more privacy, and itineraries that hit all the right spots, are trademarks of these senior safari tours. Rest assured, there will be no sleeping on the floor with this style of camping. You'll fall asleep on a comfy camping bed with a mattress (fresh sleeping bag and pillow provided).
Overland Lodge Safaris for Seniors
Standard overland lodge safaris often combine camping, B&Bs, and lodges, but with popular overland safaris for seniors, the emphasis is on comfortable lodge stays. Designed for seasoned 40+ travellers who want to feel special, and sleep with a solid roof over their heads, these trips stay at 3-4 star lodges along popular African overland routes. 
These senior safaris take in all the sights, game viewing, and ambience of Africa, along with the private ablutions, and clean, comfortable beds. Hand-picked safari lodges combine luxury and African authenticity, ensuring that guests sleep soundly in comfort, and wake feeling fresh for the following day's adventure. Small, intimate groups of like-minded people (with single supplements available for extra space and privacy) enjoy buffet-style breakfasts and dinners with a taste of local African cuisine. This is Africa in style and comfort that won't break the bank.

5 Best Budget-Friendly African Safaris for Seniors
Now that you know what to expect from budget camping and lodge safaris for older travellers, let's explore the duration, destinations, and highlights of these popular trips. 
Here are African Budget Safaris 5 most popular African safaris for seniors.
This well-rounded 20-day Southern African Safari adventure is ideal for budget travellers over the age of forty. The tour focuses on southern Africa's epic scenery and takes in some of the best game-viewing destinations on offer. Starting in cosmopolitan and stunning Cape Town, this safari travels north through South Africa, Namibia and Botswana, before ending in the adventure Mecca that is Victoria Falls in Zimbabwe. 
The safari takes guests through enthralling, remote, and rugged interior regions like Namaqualand, Augrabies, the Kalahari, Namib Desert, Kunene, and the Caprivi Strip, showcasing southern Africa's varied landscapes. Scenic highlights include the Fish River Canyon, Sossusvlei Dunes, Sesriem, and Swakopmund, which are punctuated by incredible game viewing at iconic safari destinations like Etosha, the Kavango River, Chobe National Park, and the Okavango Delta.
Most overnight stays on this affordable African safari entail fully serviced camping, supplemented by a few nights of hotel, guest house and tented lodge accommodation in Cape Town, Swakopmund, Okavango Delta, and Victoria Falls. The camping safari runs north from Cape Town to Victoria Falls, or vice versa. So if you prefer to finish in the Mother City, then you can do the itinerary in reverse, travelling south from Victoria Falls.
20-Day Southern Africa Safari Highlights
Stunning beauty & modern conveniences with loads of activities in Cape Town & the Cape Peninsula

Semi-arid Klein Karoo landscapes of the Namaqualand, Augrabies Falls & Orange River

Game drives in remote Kgalagadi Transfrontier Park

Visit the largest canyon in Africa, the Fish River Canyon, Swakopmund & Spitzkoppe

Ethereal Sossusvlei Dunes & Sesriem, in the Namib Desert

Exceptional game viewing in Etosha National Park

Explore the unique Okavango Delta on foot, by boat & mokoro

Sunset boat cruise on Chobe River, Botswana

Adventure capital of Africa, Victoria Falls
The Budget Botswana Safari for Seniors is a fully-serviced camping safari that explores the best of Botswana and Zimbabwe, along with the remote and wild Caprivi Strip region of Namibia.  
This senior tour starts at Victoria Falls where you can fill your first couple of days with anything from helicopter rides and white water rafting, to exploring the Falls or strolling through the market. From Victoria Falls the real safari begins as you embark on a 4×4 safari through Hwange National Park, visit the game-rich Khwai Concession at Moremi, and experience the beauty of the Okavango Delta, replete with boat cruises, mokoro rides and bush walks. For a change of pace the game viewing from the Chobe River is serene, the Makgadikgadi Salt Pans at sunset surreal, while the Caprivi Strip offers unexpected lushness. 
With comfort a major priority in these remote regions, this affordable Botswana Safar for Seniors offers incredible value for money, an adventure-filled, yet comfortable camping safari specifically designed for mature travellers.
13-Day Budget Botswana Safari Highlights
Pick from a plethora of adventure activities at Victoria Falls

Exclusive 4×4 game drive in Hwange private concession 

Nata Bird Sanctuary & Makgadikgadi Pans sunset experience

Game-rich Khwai Area bordering Moremi Game Reserve

Exploring the Okavango Delta on mokoro rides, bush walks & boat cruises

Relax on a game-viewing boat cruise on the Chobe River
This affordable 20-day lodge safari offers a fantastic combination of epic scenery, African adventure, and incredible wildlife as it works its way from Victoria Falls, through Botswana and Namibia, before ending in the cosmopolitan playground of Cape Town. 
Bookended by the adventure capital of Victoria Falls and the awe-inspiring beauty of Cape Town and Table Mountain, this senior safari delivers a diverse mix of famous destinations (like Chobe, the Okavango, and Etosha) ensuring a game-rich African adventure, and lesser-known safari gems (like Sossusvlei, Damaraland, Kgalagadi, the Fish River Canyon, and the Augrabies Falls), all providing unbelievable natural beauty that borders on the sublime.
The exciting combination of game viewing, sightseeing, leisure time, and adventure in Zimbabwe, Botswana, Namibia and South Africa is enticing, while three-to-four-star lodges and guest houses ensure that guests are well looked after in comfort. This senior safari offers excellent value at affordable prices, with an itinerary designed for forty-plus travellers with a free spirit.
Victoria Falls & optional adventure activities

Sunset cruise on Chobe River & Chobe game drive

Visit the lush & delightful Caprivi Strip

Incredible Okavango experience by mokoro, boat, & on foot

Game drives in Etosha National Park

Witness the varied landscapes of Damaraland, Sossusvlei, Seisriem, & the Namib Desert

Visit charming Swakopmund on the coast

Fish River Canyon & Kgalagadi Transfrontier Park

South Africa's Klein Karoo Augrabies Falls & Namaqualand

End your tour in stunning Cape Town, & visit Table Mountain & the Cape Peninsula

African Safaris for Seniors
This Botswana Wildlife & Delta Lodge Safari for Seniors spends 12 days exploring some of the best wildlife destinations in Africa, while also giving the more adventurous time to explore. 
From the playground of Victoria Falls to the ghostly beauty of the Makgadigadi Pans, this senior safari does not compromise comfort and puts you in outstanding 3 to 4-star accommodation every night. Wake refreshed and explore the tranquil Okavango Delta on foot and from the water, observe the abundant wildlife in Moremi Game Reserve, marvel at the birdlife on the shimmering Makgadigadi Pan, and admire the beautiful scenery in the Caprivi Strip.
This tour, designed for 40+ travellers, promises 12 days of affordable luxury in some of the wildest and remotest African safari destinations — the adventure of a lifetime.
Explore all that Zimbabwe's Victoria Falls has to offer

Sublime sunset on the Makgadikgadi Pans

Game rich Moremi & private concession

Mokoro rides, boat trips & walks in the Okavango Delta

Visit the lush Caprivi Strip region of Namibia

Game viewing in Chobe National Park & relaxing boat cruise on Chobe River
This short 12-day safari for seniors mixes wildlife and adventure with a twist of history. Visiting one of Africa's oldest and most famous protected areas, the Kruger National Park, this 40+ tour starts in Johannesburg.
The sublime beauty of the Panorama Route is a bonus as you travel to the world-famous Kruger National Park, where spotting the Big 5 on a 4×4 game drive is just the beginning of your grand adventure. The UNESCO World Heritage site at Mapungubwe, an archaeological site shrouded in mystery, awaits. From Mapungubwe, guests will travel to Botswana to take in the wild beauty of the Makgadigadi Pans, and the abundant wildlife in Chobe. Finally, after a sunset cruise on the Chobe River, the tour winds down at Victoria Falls, a traveller's delight where the adventurous come to experience helicopter rides, rhino tracking, horseback safaris, bungee jumping, white water rafting and more. 
With a packed itinerary that offers amazing value, this African safari for seniors offers excellent 3-4 star accommodation all with private en-suite facilities. Going on a safari can be comfortable and full of adventure.
Drive the famous Panorama Route in South Africa

Embark on a Big 5 Kruger National Park Safari

Visit Mapumgubwe, one of Africa's oldest kingdoms dating back over 1000 years

Experience the ethereal beauty of the Makgadikgadi Pans

Go game viewing in the Chobe National Park of Botswana

Explore Victoria Falls at your own pace, cherry-picking your adventure activities
The Beauty of African Safaris for Seniors
Forget what you think you know about safaris. A senior safari works on the basis that 40+ travellers expect a little more comfort, really good food, and top-notch service. These trips are ideal for mature travellers who enjoy a slightly slower pace but still relish adventure. 
The beauty of senior safaris lies in travelling with like-minded people in a small group. This enables older travellers to connect and share the adventure of travelling in Africa in more style and comfort, without breaking the bank. Having a team of guides that take care of the driving, chores, and heavy lifting as they lead the way is another major advantage of senior safaris. 
These African safaris for seniors all have a slightly different African focus. They all aim to showcase the terrific variety of landscape, wildlife, and culture, and leave plenty of room for guests to explore as they see fit. 
For excellent value for money and the adventure of a lifetime, let African Budget Safaris take you there.
Travel Begins at 40 Editor
Travel articles, news, special offers, festivals and events from the Travel Begins at 40 Editorial team and our global network of travel industry contributors.