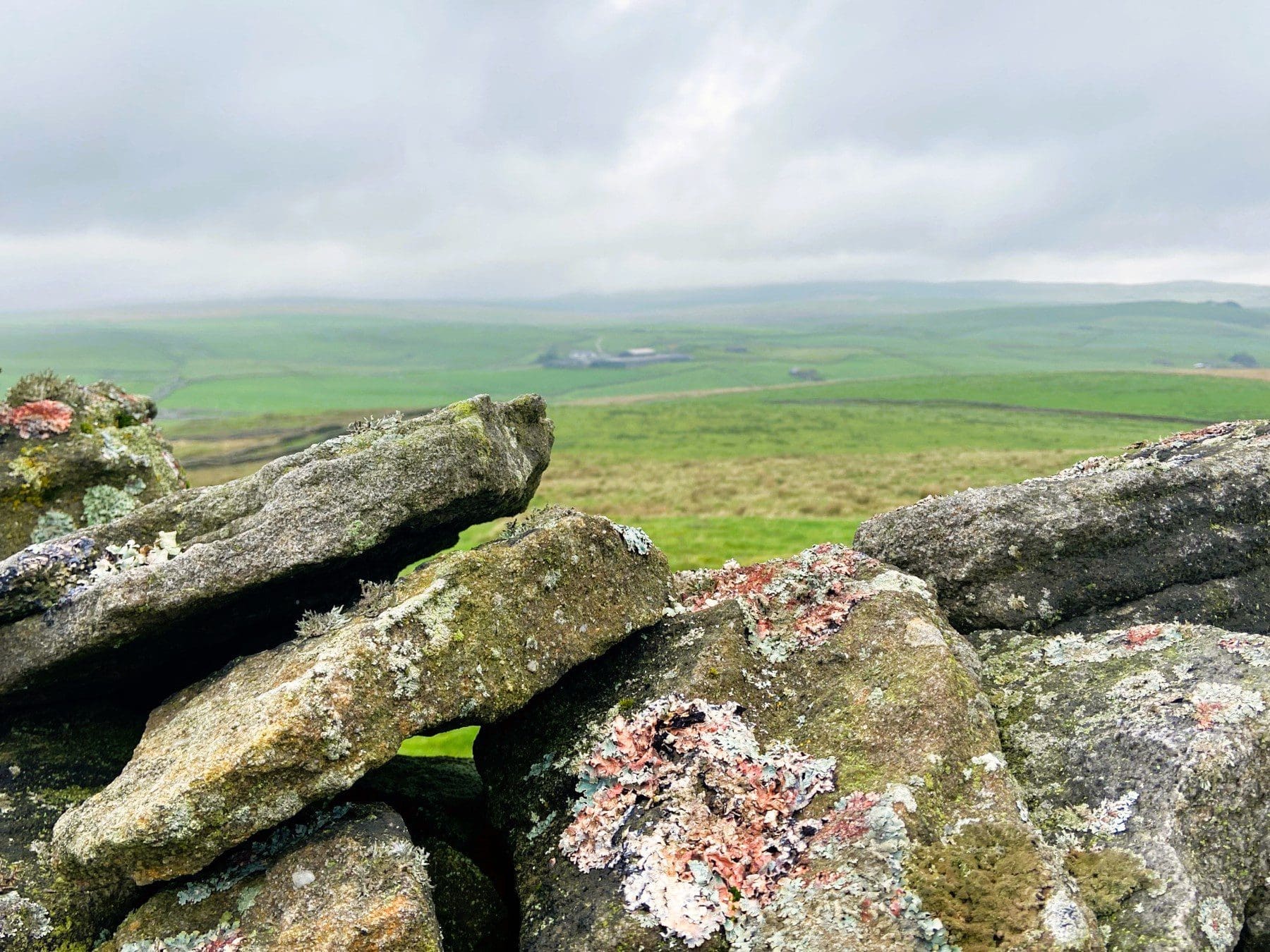 Guided Walking in the Yorkshire Dales with HF Holidays
Mark Bibby Jackson
Posted on 13th Nov 2023
Mark Bibby Jackson does some guided walking in the Yorkshire Dales with HF Holidays to Gordale Scar and Bolton Abbey.
I've never been a great fan of footwear. Barefooted is my preferred state, trainers or sandals acceptable alternatives. I think this comes from frequent, futile childhood shopping expeditions to find shoes for my broad feet and high instep that never quite fitted. So, walking boots are things I have largely ignored. As I squelch my way through muddy fields in non-waterproof but very comfortable walking shoes, I regret my choice of footwear. Mind you given the flooded nature of the land; flippers might be the optimum choice accompanied by a snorkel.
I am not in training for the annual world bog snorkelling championships but on a guided walk with HF Holidays through the Yorkshire Dales having set off that morning from our base at Newfield Hall, I call out to our walk leader Raj, asking him where our boat is. He duly laughs thinking I am joking.
Newfield Hall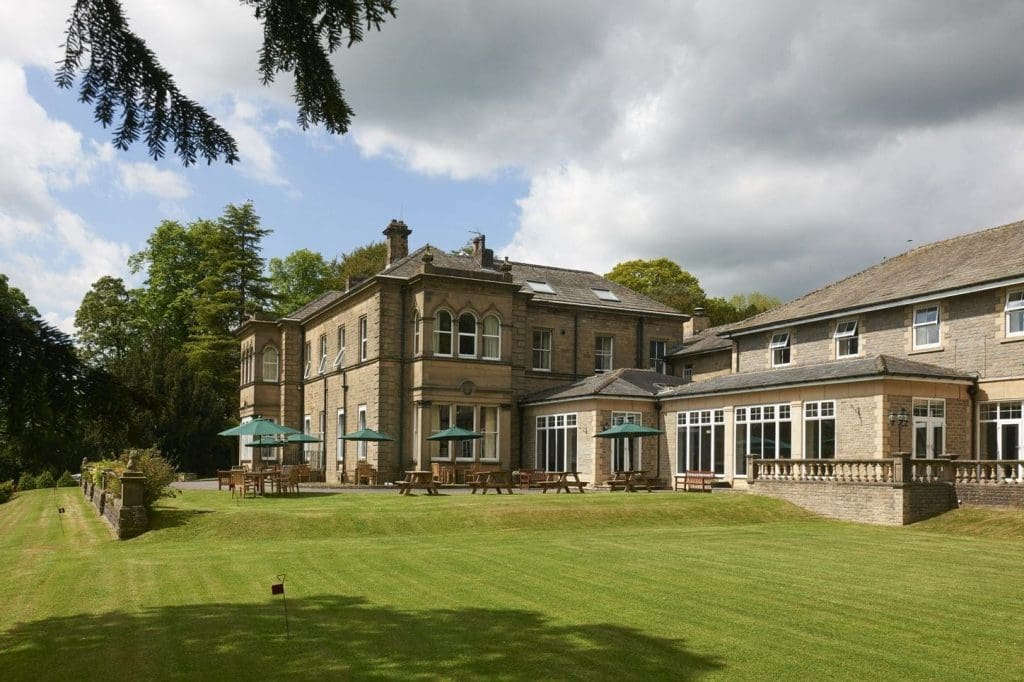 Newfield Hall is a lovely Victorian building set in acres of countryside with mesmerising views across fields where sheep munch away and the occasional rabbit bounds. It has been run by HF Holidays since 1933, with an extensive refurbishment undertaken in 2019.
The previous day at check-in I am introduced to the HF Holidays regime.
Each morning I am to fill out a form with my choice of courses for the evening meal. This is served at 7:15pm. Breakfast is served between 7:30am and 9am, after which we depart on our guided walks, which are graded in difficulty (1,2 and 3). Perhaps foolhardy I elected for 3 (the most difficult), although considering the heavy rain during the preceding week I doubt any walk would have given me a dry run. The daily briefing precedes dinner.
At first, I silently object to the regimen, but then as the food arrives in the evening, I realise that this is a very efficient way of ensuring the high quality of food upon which HF prides itself.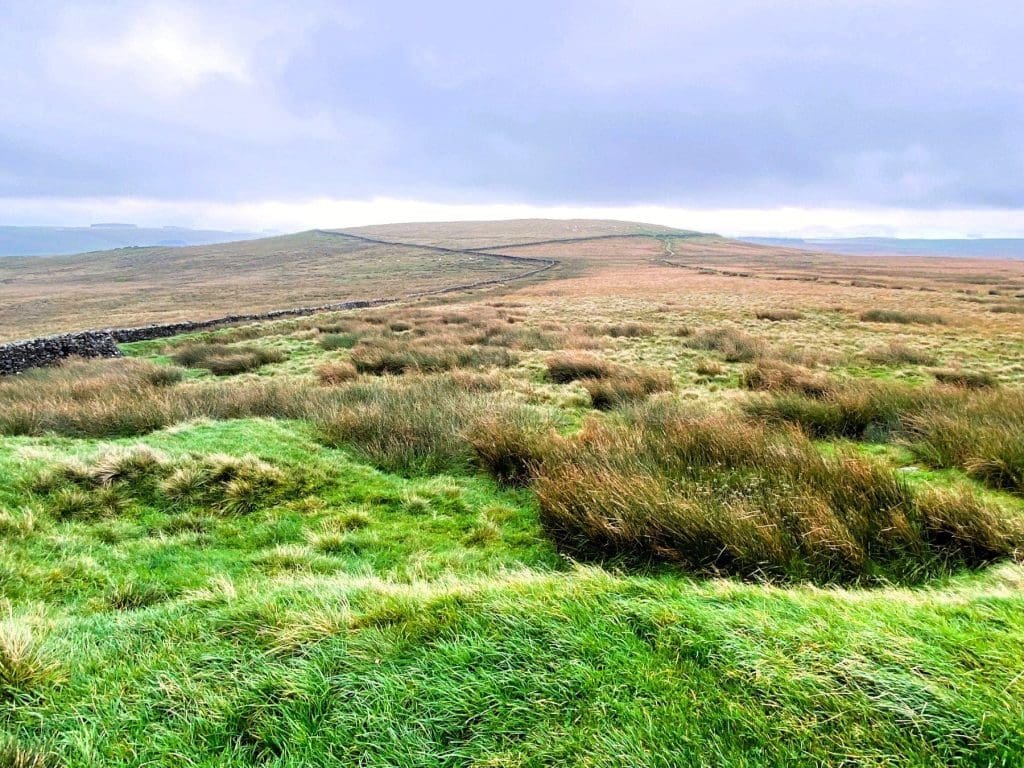 Certainly, my first meal ticked all the right boxes metaphorically as well as literally. A tasty smoked trout is followed by pollock in an excellent hollandaise sauce, and a mille-feuille with fresh fruit. There is a vegetarian option for each meal as well as soup, essential after a hard day's walk.
Most of my dinner companions appear to be repeat HF Holidays travellers and experienced walkers – something I am to discover the following day during my 13-mile trek exploring Malhamdale.
Guided Walking in the Yorkshire Dales
Fortunately, the rains of the previous week have relented by the time we commence our walk along narrow lanes that lead to the village of Calton which has a picturesque house of the same name that belonged to the Lambert family following the Dissolution of the Monasteries.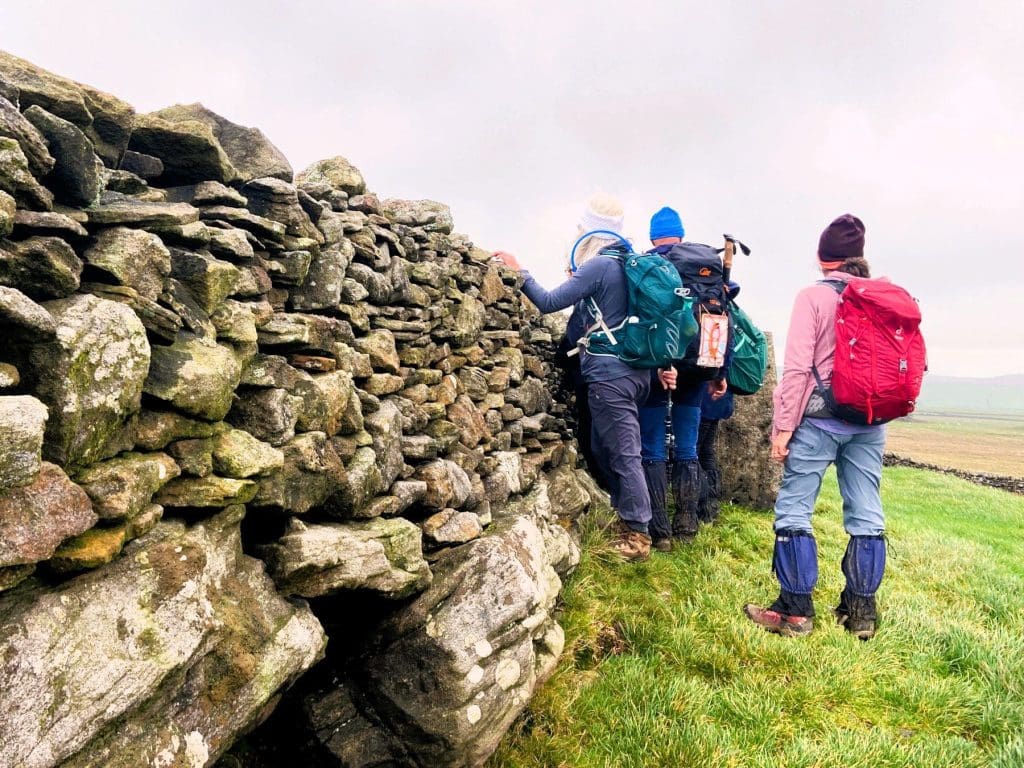 After the village we soon make our way up to the most wonderful moorland, walking along the Dales Highway. In the distance we can see the spot that inspired Wordsworth to write the poem The White Doe of Rylstone.
The landscape is appropriately barren and windswept. We stop at Weets Top for a coffee, or rather my organised waterproof-boot-wearing walkers have a coffee while I sip some water. The views from this point are spectacular. Fortunately, it is not cold, and the promised mid-morning rains have failed to materialise.
Leaving the exposed heath, we walk down a road where we can see the village of Malham in the distance. Raj points out some medieval terracing, informing us there are remains of some round houses thought to date back to the Middle Ages.
Shortly after this we reach the highlight of our walk – the magnificent Gordale Scar.
Gordale Scar and Kirkby Malham
After the isolation of our walk along the Dales Highway, it comes as a surprise to meet so many tourists who have come here to view the spectacular waterfall on this most unseasonably warm October's day.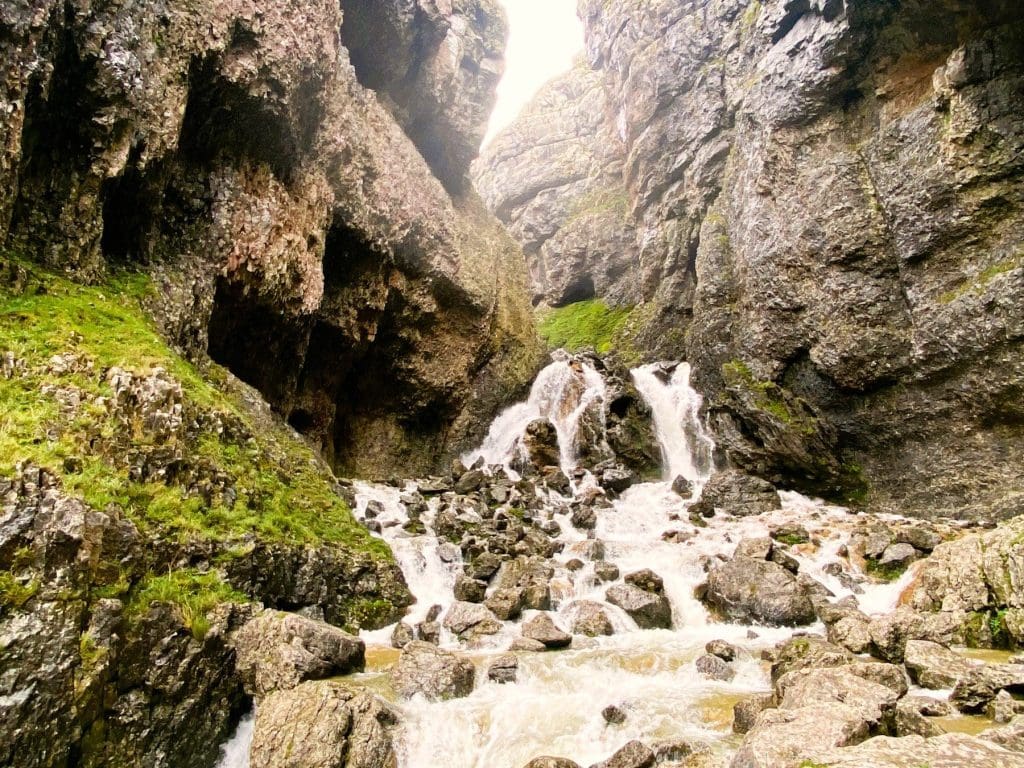 Gordale Scar was created in the Ice Age, cut by glaciers. As the ice disappeared the most amazing gorge was revealed creating an amphitheatre for the stunning waterfall. Approaching, I chat with one of my co-walkers who has visited here often before but never seen it with so much water. I am fortunate.
From here we follow the Gordale Beck past a smaller waterfall called Janet Foss named after the Norse Queen of the Fairies, called Janet, who allegedly lured young men to their doom here. Foss is the Norse for force or waterfall.
We follow the beck until it meets the Aire river shortly before the village of Malham. Here we have our packed lunches by the banks of the river – and in my case at least a quick pint. We continue to follow the river until Kirkby Malham home to a spectacular church dubbed the Cathedral of the Dales. Our final village is Airton which has a house with the most amazing dovecotes and an old mill.
By this stage the delineation between river and field has become somewhat blurred. My shoes almost become marooned in the mud, and on frequent occasions we have to wade on.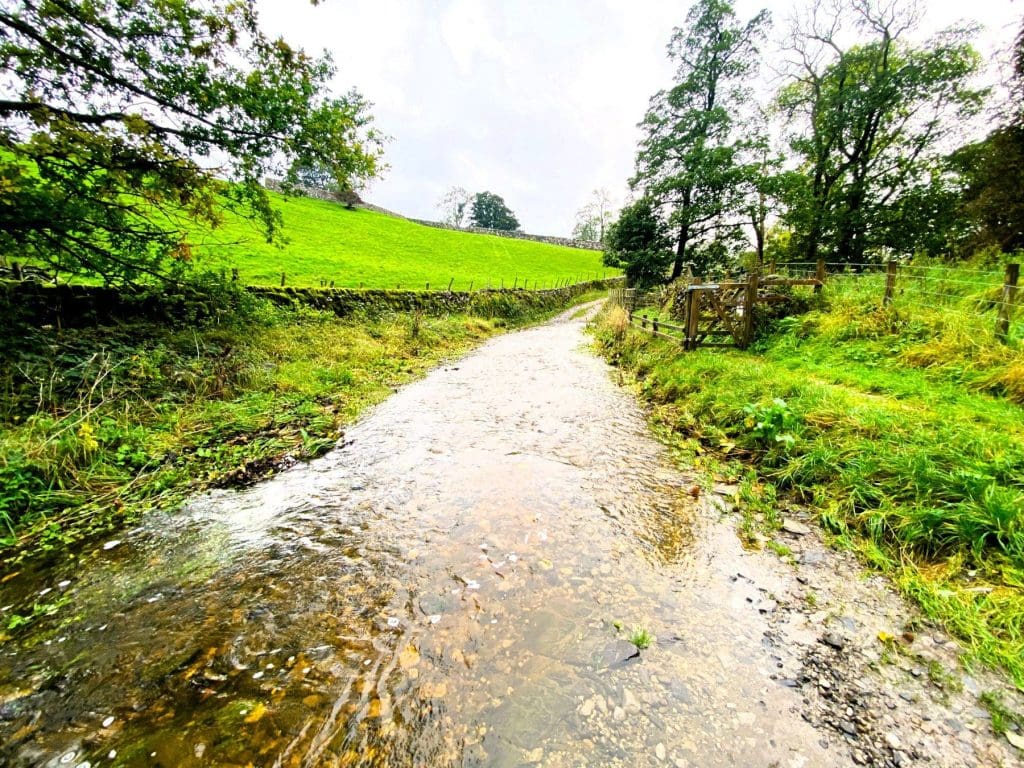 Eventually, I ask Raj about the whereabouts of our boat. From there it is a very wet return hike through sodden fields to Newfield Hall by the end of which I have resolved to invest in proper walking boots.
As we remove our footwear back at the hall all my co-walkers have dry feet, while my shoes were practically undetectable beneath the mud. The stairs to my room seem insurmountable.
After a wonderful hot shower, I feel refreshed enough to walk to the bar for a pint of Yorkshire beer which loosened my aching limbs. The potato and lentil soup at dinner proves the perfect antidote for a long trek through the mud, while the mackerel confirms the high standards of the cuisine.
After dinner I reconvene with some of my co-walkers for a friendly quiz. It is clear a camaraderie is forming – something that extends to the walk leaders.
Raj was excellent throughout providing just the right amount of information on places while ensuring none of his sheep went astray without being overly militaristic with his instructions.
Self-guided Walk around Bolton Abbey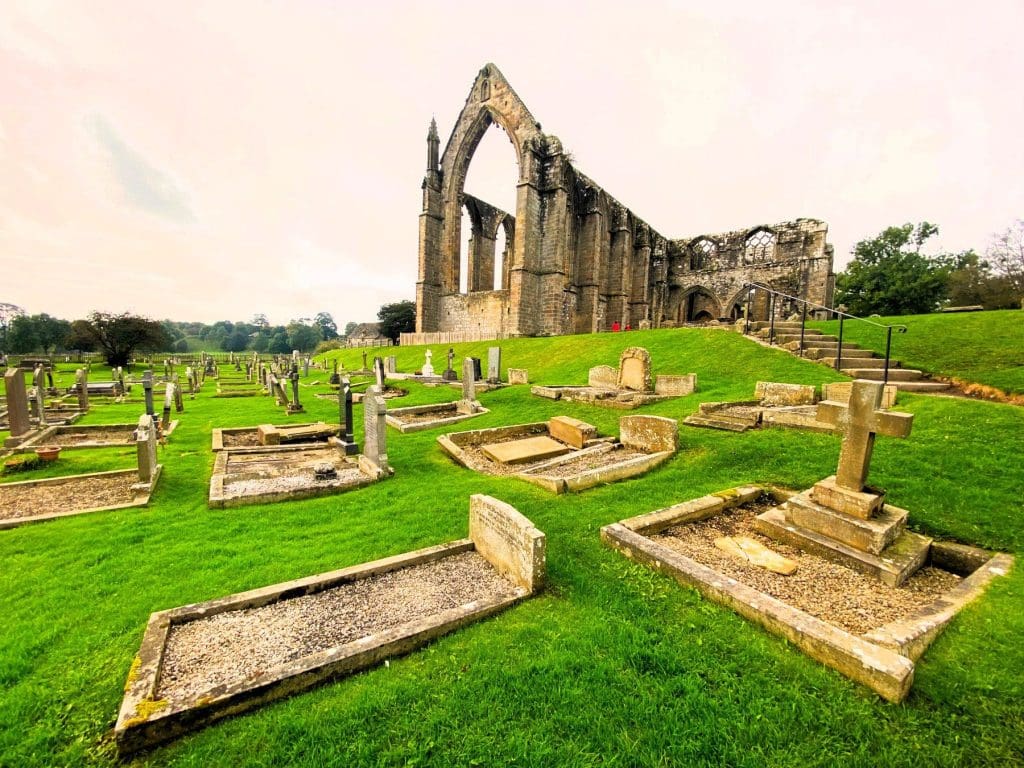 The following day, I decide to break away from our flock and do a self-guided walk. Although I am booked in for another guided walk nobody seems to mind that I go astray.
After breakfast I set off for Bolton Abbey a half-hour's drive away. Although it is free to enter the ruins there is a £15 car park fee.
Bolton Priory was founded by the Augustans in the 12th century. Like many a monastery in the country it was dissolved by Henry VIII. The nave was preserved and is now the Priory Church of St Mary and St Cuthbert, Bolton Abbey, while the rest of the abbey lies in ruins on the banks of the River Wharfe.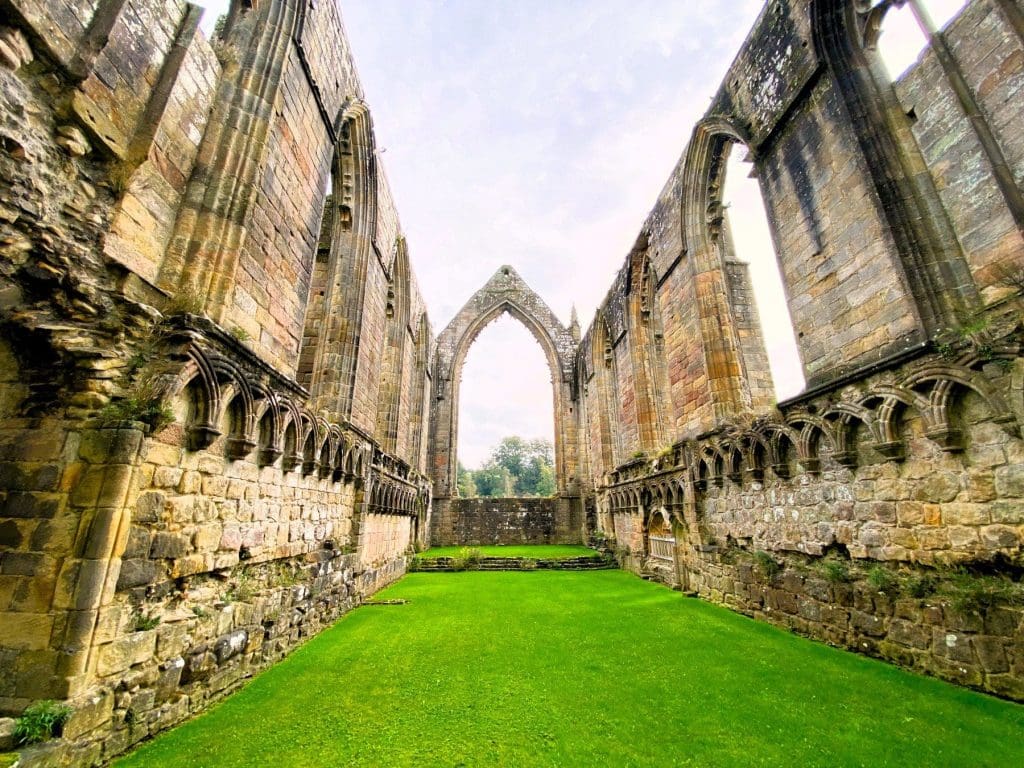 I time my arrival for the culmination of a Sunday service which allows me to enjoy some organ music. Suited churchgoers filter out oblivious to their casual clothed interlopers.
From Bolton Abbey a footbridge next to a weir leads a path across the river Wharfe. After my muddy trek of the previous day, I am happy to discover from the car park attendant Stuart that the pebble paved riverside walk is mud-free. I wear my sandals.
Despite the bonhomie during our walk the previous day, I am happy to settle into my own more sedate pace on this walk soaking in the atmosphere more than the underfoot conditions. I have always found walking a most solitary and reflective experience. I believe this is when I have my better thoughts. And so, this Sunday stroll proves.
Walking along the Wharfe River and through Strid Wood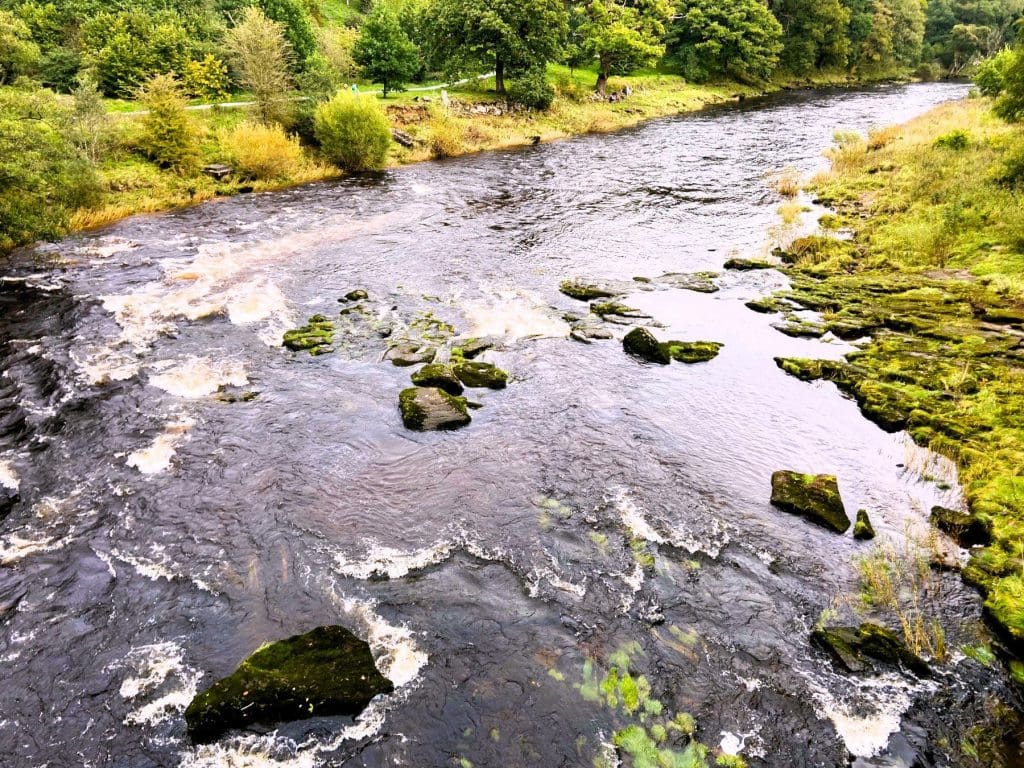 I follow the Dales Way upstream. Along the way there are many activities for kids, such as scrambling through tunnels along the Welly Walk, but apart from the occasional shrill scream of excitement there is little to distract me from the calming sound of flowing water.
Perhaps the highlight of the walk is resting for a few minutes to have my packed lunch provided once more by Newfield Hall next to the river. Sheer bliss.
After this I pass through Strid Wood, which is a Site of Special Scientific Interest. There is something incredibly restful about walking along a river as its sound changes as the water's flow shifts gears. In the woods the sound of birdsong surpasses that of the river. I feel totally at ease. Gradually we climb up through the forest away from the river but always keeping to the path.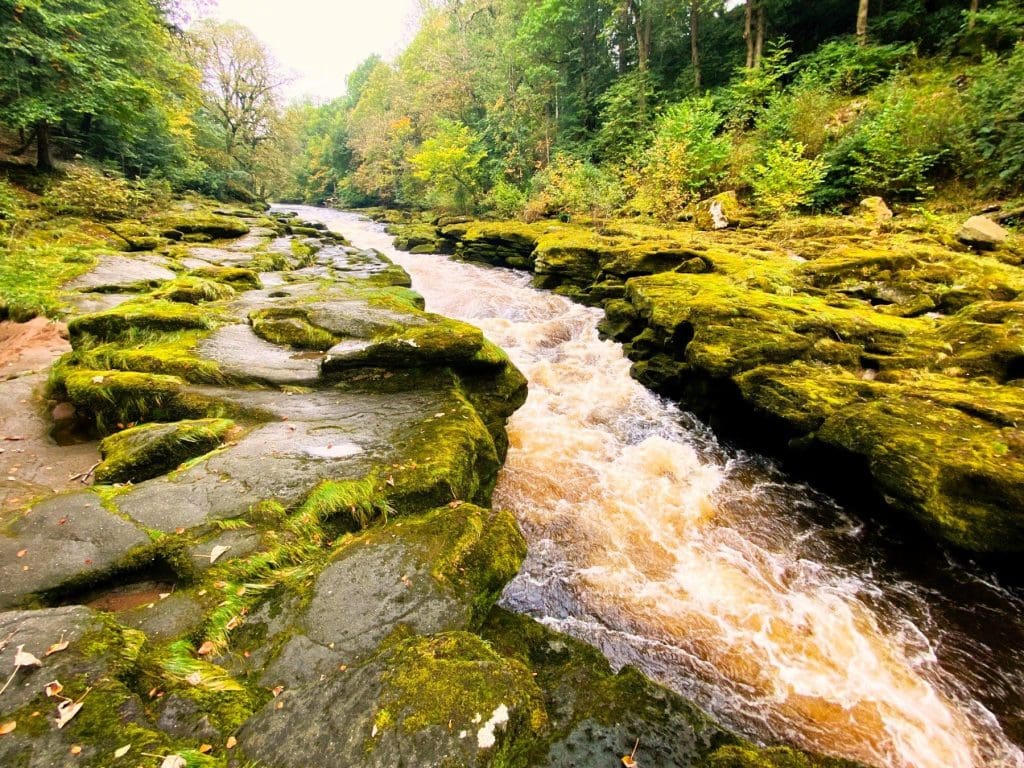 Eventually I reach a grade II listed aqueduct. Crossing it, I follow the path back to Bolton Abbey, passing on the way the Strid which is a fast-flowing channel of water of some repute in these parts.
Although nowhere near as demanding as my previous day's walk it is no less rewarding. I really enjoy my time alone with nature and my thoughts.
I drive back to Newfield Hall totally refreshed, ready for dinner.
Sitting outside, looking across the most verdant open landscape dotted with white specks I believe are sheep towards the Yorkshire Dales, my thoughts turn to words. Sadly, I am no Wordsworth but settled in this picture of tranquillity I can fully realise why people from Yorkshire call this God's Own Country. It certainly has a celestial quality. I will return for sure, but next time with some good walking boots and perhaps a snorkel.
---
HF Holidays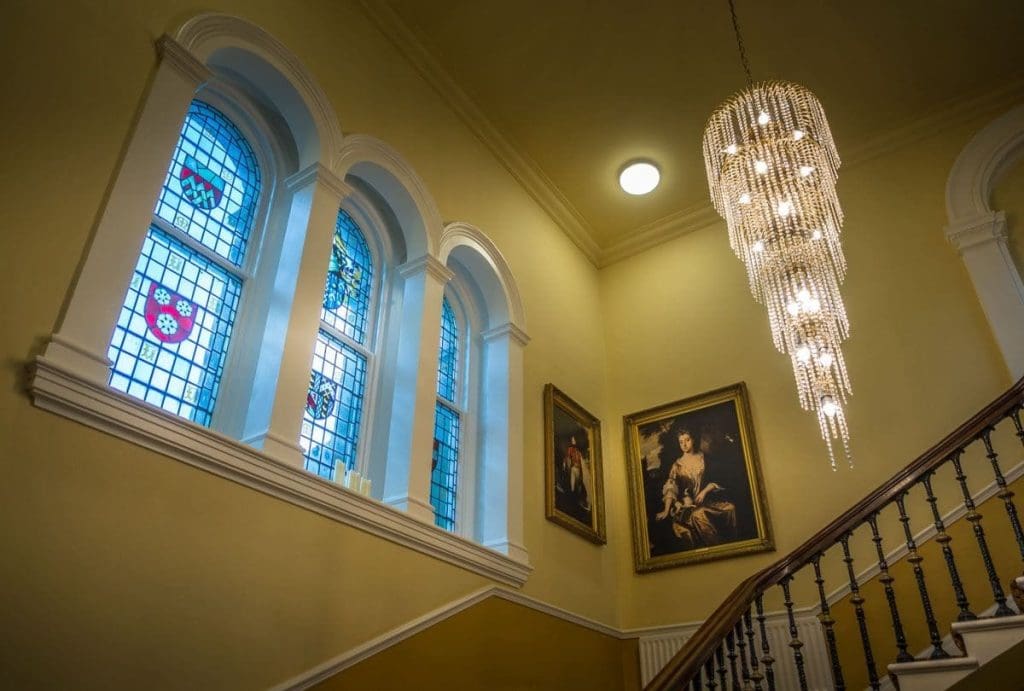 The Holiday Fellowship (HF) was founded in 1913 by Thomas Arthur Leonard who bought Bryn Corach in that year as a guest house.
The three-night Southern Yorkshire Dales Guided Walking Holiday costs from £344 per person for full-board. Staying at the Victorian Newfield Hall, it includes en-suite accommodation; cooked or continental breakfast every morning; daily packed lunches; three-course evening meals, plus tea & coffee; guided walking with experienced HF Holidays Leaders; all transport to and from walks and easy-to-follow routes, maps, and information in the Discovery Point for independent exploring. T: 020 3974 8865.
---
All images except those of Newfield Hall by Mark Bibby Jackson (Newfield Hall photos supplied by HF Holidays).
Mark Bibby Jackson
Before setting up Travel Begins at 40, Mark was the publisher of AsiaLIFE Cambodia and a freelance travel writer. When he is not packing and unpacking his travelling bag, Mark writes novels, including To Cook A Spider and Peppered Justice. He loves walking, eating, beer, isolation and arthouse movies, as well as talking to strangers on planes, buses and trains.