Black Music Festival Pittsburgh 2023, USA
Event Navigation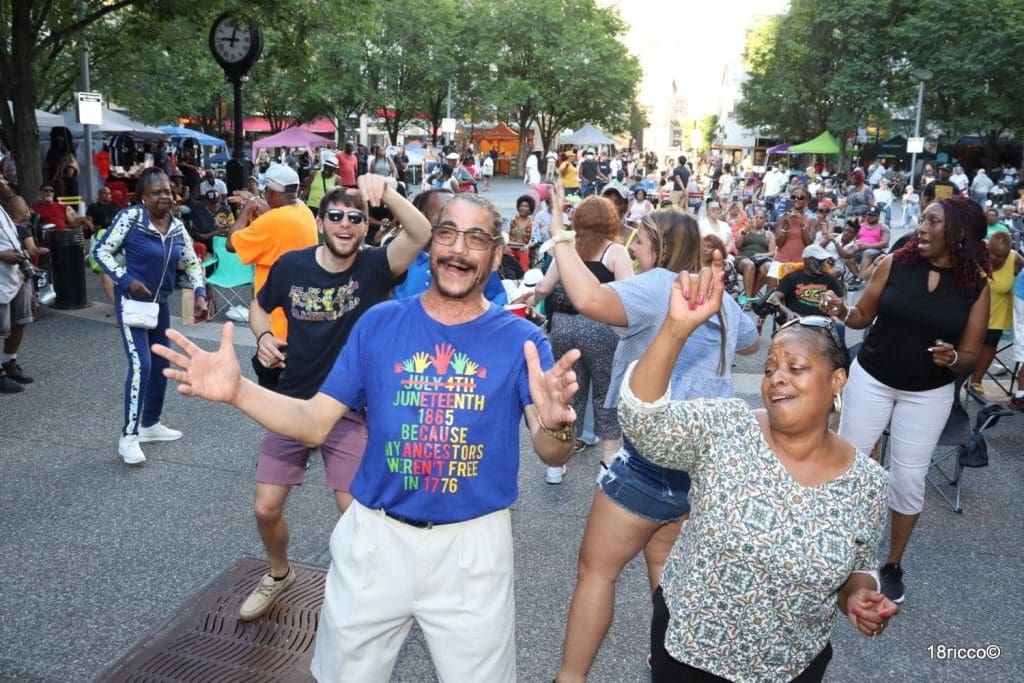 The Black Music Festival Pittsburgh is more than just an event; it's a celebration of Black culture, heritage, and a platform for showcasing exceptional local and international talent. With its history deeply rooted in the heart of Pittsburgh's thriving music scene, this annual festival has become a must-attend event for music lovers of all genres.
The event is a free outdoor festival with speakers, vendors, live bands and national entertainment in Downtown Pittsburgh at Point State Park and Market Square, produced by
Stop the Violence Pittsburgh
.
A Brief History of the Black Music Festival Pittsburgh
Understanding the significance of the Black Music Festival Pittsburgh requires taking a look at its rich history, which is characterised by its origins, evolution and notable performances throughout the years.
The Origins of the Festival
The Black Music Festival Pittsburgh traces its roots back to the late 1990s, when a group of local musicians, artists, and community leaders came together to create a platform that celebrated and showcased Black music. The festival was born out of a desire to promote and preserve the rich cultural heritage of Black music, which has played a significant role in shaping American music as a whole.
The first festival was a great success, drawing in crowds from across the city and beyond. It was a testament to the organizers' vision and dedication to promoting Black music and culture. The festival quickly became an annual event, with each subsequent year bringing in more attendees and bigger acts.
The Evolution of the Event
While the early editions of the festival primarily focused on showcasing local musicians and talent, it has now evolved into a large-scale event attracting top international acts across various genres, such as jazz, blues, R&B, gospel and hip hop. The festival has become a destination for music lovers from all over the world, who come to experience the unique blend of Black music and culture that it offers.
Over the years, the festival has expanded its scope to include workshops, food and drink vendors, and other cultural events, making it a full-fledged experience for attendees of all ages. The festival has also become a platform for social and political activism, with organisers using the event to raise awareness about issues affecting the Black community.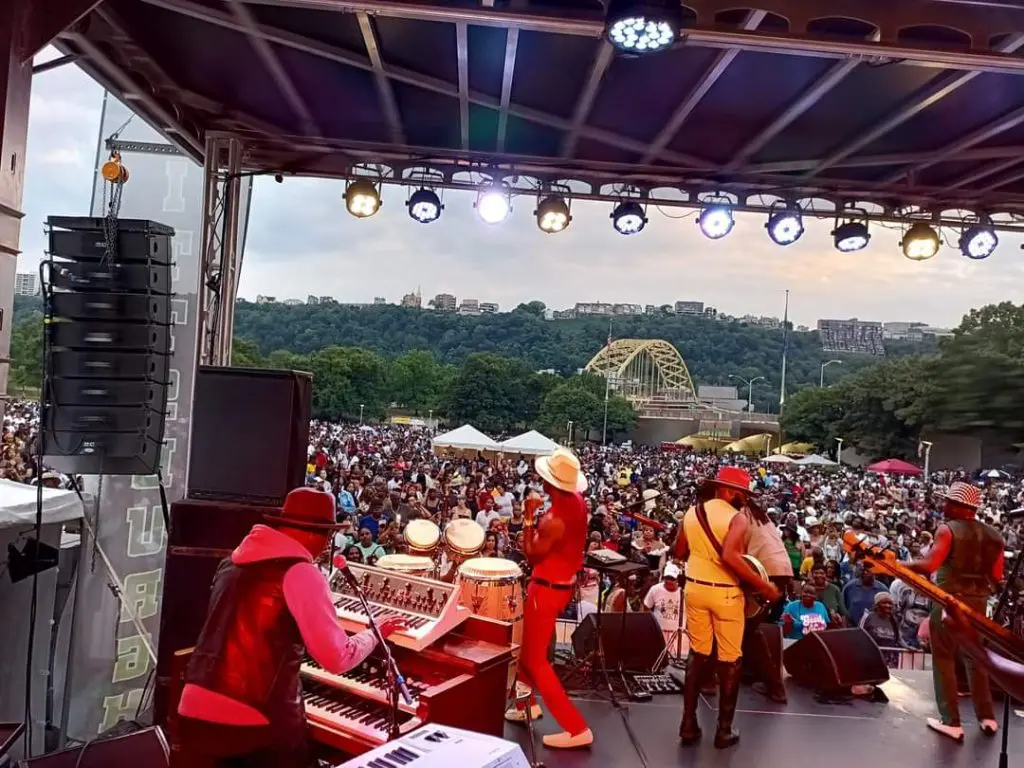 Notable Performances Over the Years
Some of the most memorable performances at the Black Music Festival Pittsburgh include those by legendary artists such as BB King, Chaka Khan and Patti LaBelle, as well as local musicians who have garnered national and international attention. These performances have left a lasting impact on the festival's attendees, who have been moved by the power and beauty of Black music.
Additionally, numerous budding artists have launched their careers on the festival's stage, making it a springboard for success in the music industry. The festival has become known for its ability to spot and nurture emerging talent, and many artists credit the festival with helping them get their start.
Overall, the Black Music Festival Pittsburgh has become a beloved institution in the city, a celebration of Black music and culture that brings people together and inspires them to appreciate the beauty and power of this rich musical tradition.
The Impact of the Black Music Festival Pittsburgh on the Community
The Black Music Festival Pittsburgh has had a lasting influence on the community, not only by supporting local artists but also by boosting the local economy and celebrating Black culture and heritage.
Supporting Local Artists
At the core of the festival's mission is a commitment to providing a platform for Pittsburgh's talented Black musicians and artists. By showcasing their work and supporting their careers, the festival has significantly contributed to the growth of local talent and has elevated the city's status as a hub for musical innovation.
Boosting the Local Economy
As the festival has grown in scale and popularity, so has its impact on the local economy. With thousands of attendees each year, the event generates considerable revenue for local businesses, food vendors, and hotels, highlighting the festival's importance within the community and its contribution to Pittsburgh's economic development.
Celebrating Black Culture and Heritage
Beyond its economic effects, the Black Music Festival Pittsburgh also serves as a celebration of Black culture and an opportunity to promote understanding and appreciation of Black heritage. By engaging attendees in various cultural activities and workshops, the festival fosters a sense of unity and respect for the diverse fabric of the community.
What to Expect at the Black Music Festival Pittsburgh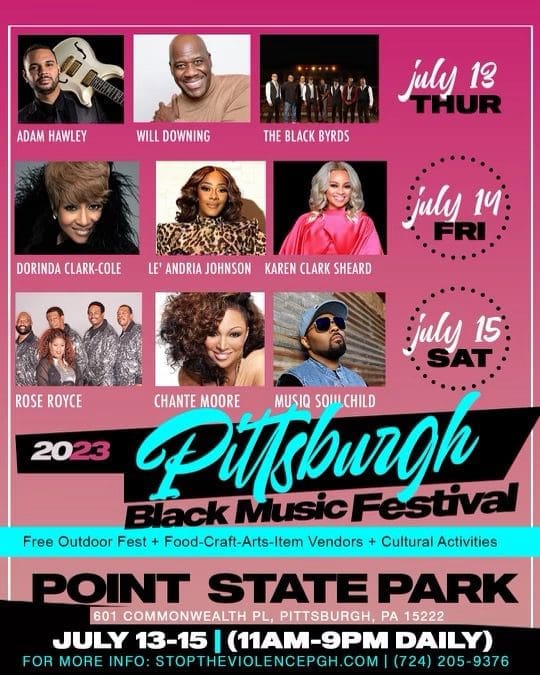 Each year, the Black Music Festival Pittsburgh promises an unforgettable experience, featuring a stellar lineup of local and international acts, engaging festival activities and workshops, and diverse food and drink options.
The Lineup: Local and International Acts
From well-known headliners to budding local talent, the festival's lineup is designed to cater to a wide range of musical tastes, ensuring that there's something for everyone. With multiple stages set up throughout the festival grounds, attendees can choose to catch their favourite acts or discover new artists.
Festival Activities and Workshops
Beyond the music, the Black Music Festival Pittsburgh also offers an array of cultural performances, art exhibits, and workshops for attendees to enjoy. Participating in dance classes, attending panel discussions, or witnessing live visual art demonstrations are just a few of the possibilities to enhance your festival experience.
Food and Drink Options
With a variety of food vendors on site, the festival provides a culinary experience that caters to all taste preferences. From classic festival fare to more ethnic dishes in line with the celebration of Black culture, you'll find something to satisfy your appetite. Additionally, several bars and beverage stations are available throughout the venue, offering a wide selection of drinks to quench your thirst.
Tips for Attending the Black Music Festival Pittsburgh
Maximizing your experience at the Black Music Festival Pittsburgh involves planning ahead. Here are some tips on purchasing tickets and packages, transportation and parking and accommodation options.
Purchasing Tickets and Packages
Early bird tickets often go on sale months before the festival and provide significant savings. Consider purchasing your tickets in advance to take advantage of lower prices. Moreover, festival packages might be available, bundling together admission, accommodation, and additional perks to provide a more convenient and cost-effective deal.
Transportation and Parking
As with any large-scale event, parking near the festival grounds can be challenging. Utilizing public transportation to and from the venue is highly recommended. Alternatively, consider using rideshare services or carpooling with friends to avoid parking difficulties.
Accommodation Options
Booking accommodation well in advance is crucial to secure availability and the best rates. With a wide variety of hotels, bed and breakfasts, and Airbnb options in Pittsburgh, you'll be able to find the perfect lodging to suit your needs and preferences.
Beyond the Music: Exploring Pittsburgh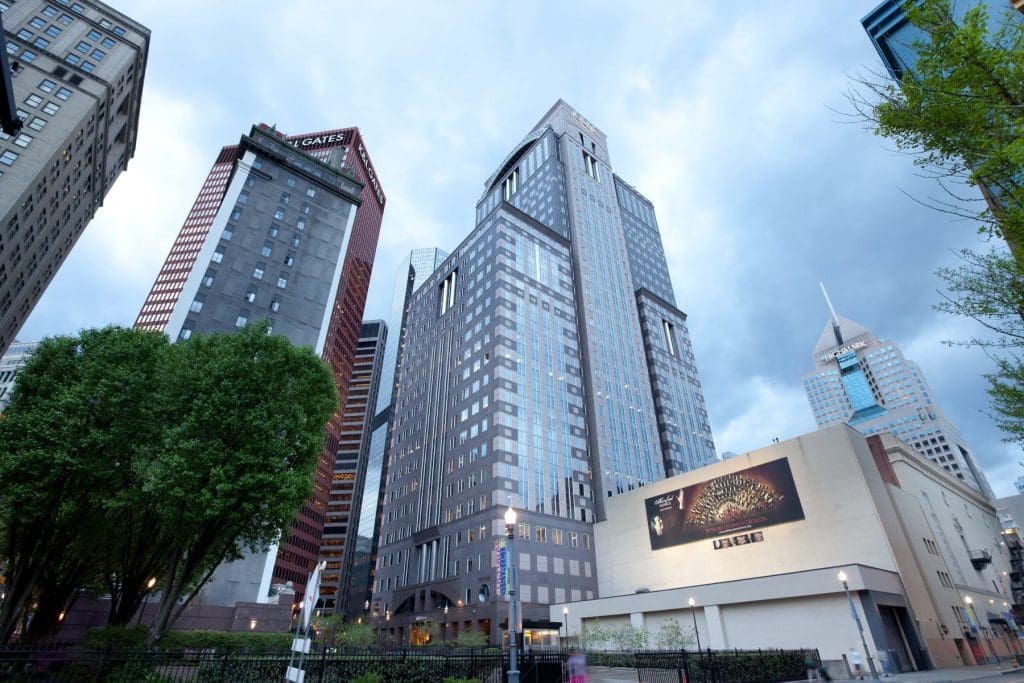 If you decide to extend your stay in the city, Pittsburgh has plenty to offer. From must-see attractions and top-notch dining establishments to unique shopping experiences and souvenirs, there's something for everyone.
Must-See Attractions in the City
Pittsburgh is a city rich in history, art, and culture. Don't miss the opportunity to visit iconic attractions such as the Andy Warhol Museum, Phipps Conservatory and Botanical Gardens, and the picturesque Mount Washington neighbourhood, to name just a few.
Best Places to Eat and Drink
As a diverse, thriving city, Pittsburgh has a vast array of dining options. Whether you're seeking traditional hearty fare or international cuisine, you'll be spoiled for choice. Make sure to explore the city's food scene and sample local delicacies at some of the city's most renowned restaurants and eateries.
Shopping and Souvenirs
Last but certainly not least, don't forget to take a piece of Pittsburgh and the Black Music Festival home with you. Local boutiques and shops offer unique, handmade items and mementos to commemorate your experience. Additionally, festival merchandise is usually available on site, ensuring a tangible reminder of your unforgettable visit. For more information on what to do in Pittsburgh, please visit: www.visitpittsburgh.com.
---
Stop the Violence Pittsburgh also puts on two other free open festivals in Pittsburgh: WPA Juneteenth Celebration (from 16 to 19 June, 2023) and Pittsburgh Soul Food Festival (1 to 3 September, 2023). Images provided by Stop the Violence Pittsburgh.
If you are into jazz there is also the Pittsburgh International Jazz Festival for you to try out.
Details
Start:

July 13

End:

July 15

Cost:

Free

Event Categories:

Topics:

Website:
Venue
Point State Park

Point State Park




Pittsburgh

,

PA

United States

+ Google Map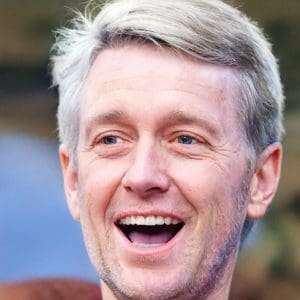 Robbie Burness
Robbie gave up his sedentary London office existence when he turned 40 to explore the world and now is living the dream as a digital nomad.
Event Navigation