Dia de San Blas Blas (Day of Saint Blaise), Paraguay 2024
Event Navigation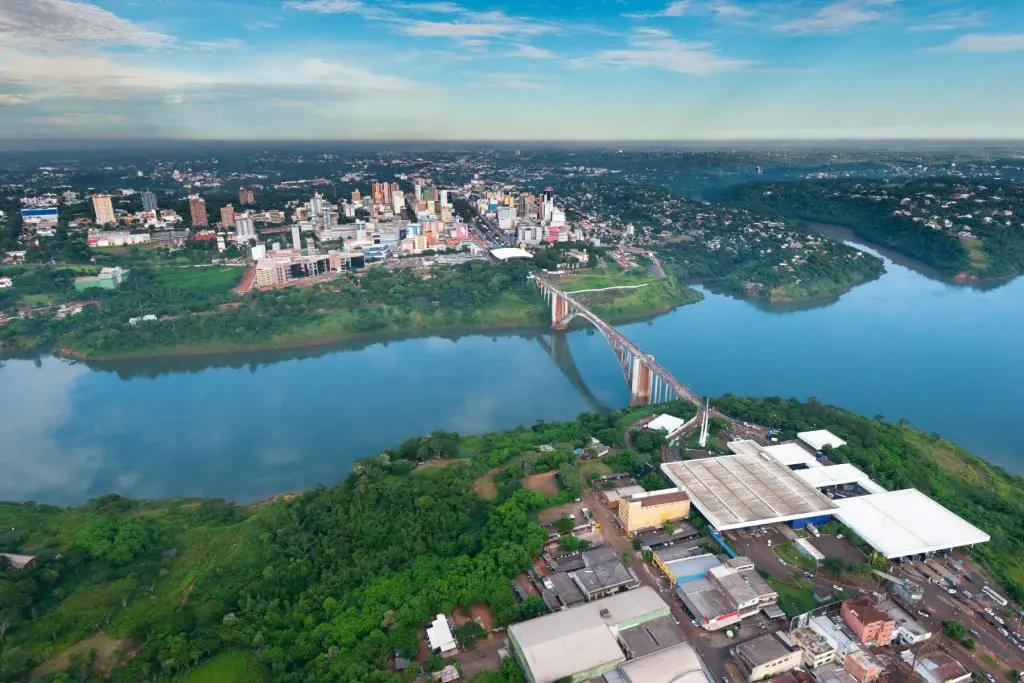 A national holiday that started as a religious ceremony, but has become much, much more; that is El Dia de San Blas Blas (Day of Saint Blaise). After worshipping the patron saint of the nation, the day becomes a celebration of all that's good in Paraguayan culture.
History of Dia de San Blas
Blaise was Bishop of Sebastea, modern-day Sivas in central Turkey and also a doctor. He led a very ascetic life, inspiring others to do the same, grew in his popularity, and became known as a healer of people and animals, especially of those with problems in their throats. In 316, during a purge of Christians in the Roman Empire, he was captured and tortured. When he refused the give up his religion, he was beheaded and martyred.
Centuries later, the early settlers in Ciudad del Este were afflicted by serious throat infections. After much prayer to Saint Blaise, they were cured and, in thanks, the colony adopted him as their patron saint, years later, the nation did the same.
When is Dia de San Blas in Paraguay?
Saturday 3 February 2024.
What to Expect on Dia de San Blas
The epicentre of the traditional celebrations for San Blas are at the Cathedral of Ciudad del Este. After mass, there is a procession around the city with effigies of the saint. It is likely to be augmented by the nation's flag and people in traditional rural costumes. Many men wear straw hats and women, lace and aprons.
Of course, the festival is a great excuse to try the abundant local food that will be available. To start off, this is cattle country, so expect a lot of beef dishes, barbecue and steaks. Yucca is important here, as bread made from its flour, called chipa. It is stuffed with a mix of eggs, cheese and butter, or chicken or beef with peppers. Plain chipa is associated with religious observance, such as this festival. Sopa Paraguay literally means Paraguayan soup, except that it's not, it's actually corn meal, eggs, butter and salt covered with cheese, onions and peppers. Finally, for a snack, try the empanadas, pastry pockets filled with beef, chicken and/or cheese. Thirsty now? Wash it down with caña, liquor made from sugar cane, or tereré, made from mate tea and whatever liquor is in the imagination of the maker.
There will also be music and either specific dance groups, or locals getting into the spirit of things, or both. The music tends to be country-style, though this may vary. There will be a number of stalls with handicrafts.
Where is Saint Blaise Day?
Saint Blaise Day / El Dia de San Blas is celebrated throughout Paraguay; however, the best place to experience it is where it all began in Ciudad del Este.
What to Do in Paraguay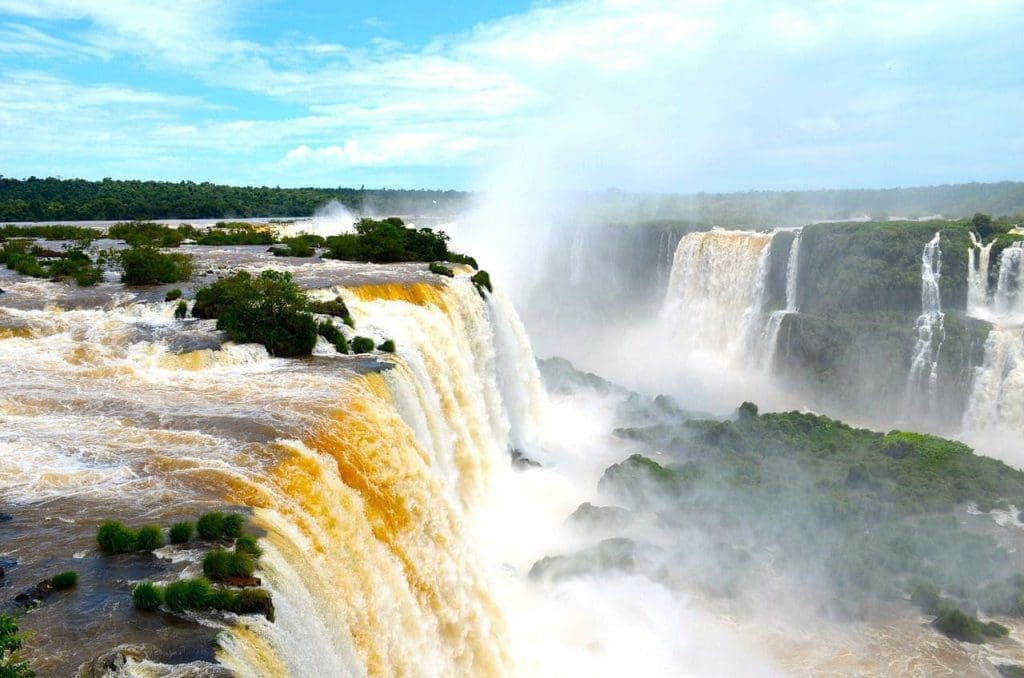 Paraguay is famous for its grassy plains, though it does have some forested areas that can be explored. The ruins of the Jesuit settlements, made famous by the film The Mission, starring Robert De Niro and Jeremy Irons, are now preserved as UNESCO World Heritage Sites.
The Itaipú Dam is a symbol of modern Paraguay. If you make it to Ciudad del Este, and you have the necessary visas, it is well worth going to visit Iguazú Falls (and National Park) that sits close-by, between Argentina and Brazil, though the former has the best views. You can do it in a day trip from Ciudad del Este if you set off early.
Flights to Paraguay
There are no direct flights from London to Asunción, but it is possible to fly with Latam via Sao Paulo.
From the US, Latam fly from Miami with a stop in Lima. Copa Airlines, connect Asunción with Miami, New York and Orlando, with a stop in Panama City.
Domestic flights will link you to some regional cities, as will the bus network. Silk Way Airlines fly from Asunción to Ciudad del Este in 40 minutes. The bus takes about five and a half hours to cover the same route.
Accommodation during San Blas
To find the best accommodation in the cities you visit, as well as international flights, please search via our comparison engine, which scans all the major booking sites so you don't have to.
More information on Paraguay
The official Paraguay website has a lot of information on what to do in the country, but less specifically on San Blas. Visit https://www.visitparaguay.net/
Details
Date:

February 3, 2024

Event Categories:
Mike East
Mike began his career in travel writing by going overseas during his holidays and writing his own guide. He then sent this manuscript off to a range of travel guide companies and got a range of rejection letters — all except one. Getting a contract to write for Roger Lascelles Publications on the Caribbean islands of Trinidad and Tobago and The Bahamas was how his career began. With this opportunity came other pieces for British magazines and The Sunday Telegraph.
Event Navigation