Diwali 2023 (Deepavali), Festival of Light, India
Event Navigation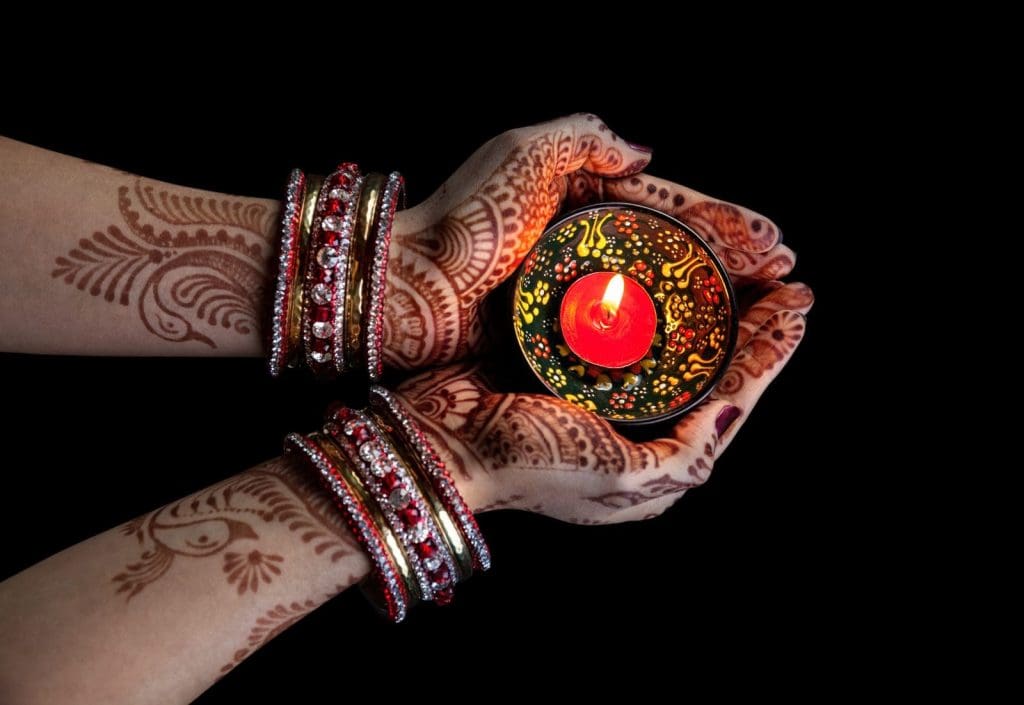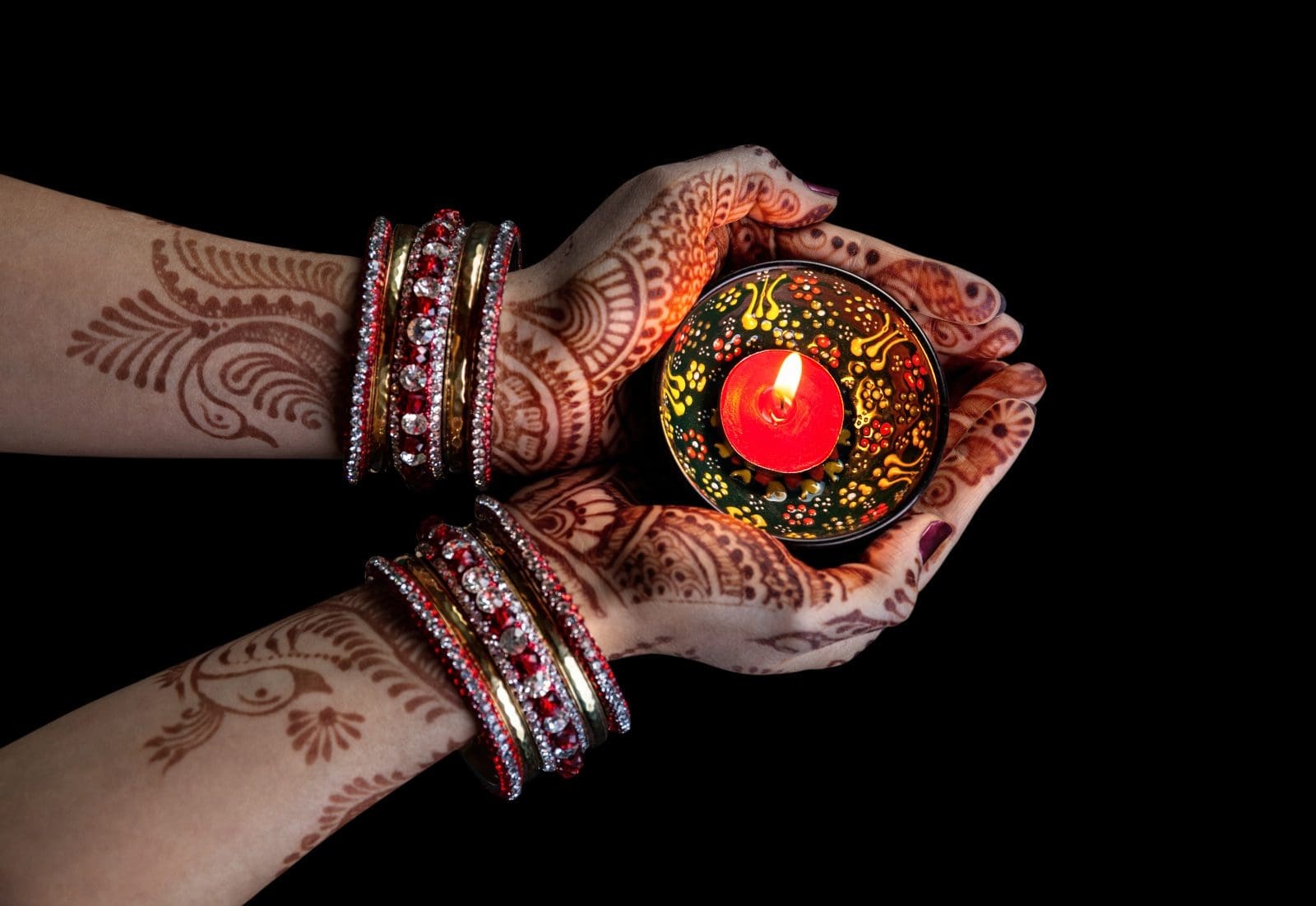 What do you do when you return home after having been exiled for 14 years? You heave a sigh of relief and celebrate. That's what happens during Diwali (also called Deepavali) in November when in India Lord Rama, his wife Sita, his younger brother Lakshmana and the monkey god Lord Hanuman return home after defeating the demon King Ravana.
To welcome back their king and to illuminate their path, the people of his home town Ayodhya lit diyas or oil lamps made of clay. Deepavali, the Sanskrit word for 'row of lamps', became Diwali and grew into India's biggest festival.
---
---
During this celebration of the victory of good over evil and light over darkness, lots of small clay lamps and candles decorate houses while people dress up in their best, give each other presents and set off fireworks. In India, Diwali is one of the most anticipated holidays where the days leading up to the festival see significant preparations.
While officially the festival lasts five days, with each day having its specific meaning, the third day is when the main festivities take place. This is when thousands of oil lamps and candles decorate the windowsills and balcony ledges of people's homes and when people participate in family puja or prayer rituals. Shops and markets bustle with light and activity, and fireworks and crackers are set off everywhere.
Where in India is Diwali (Deepavali) celebrated?
Except in the state of Kerala where it is less popular, Diwali is celebrated all over the country but there are some specially recommended places where you can experience this festival of lights.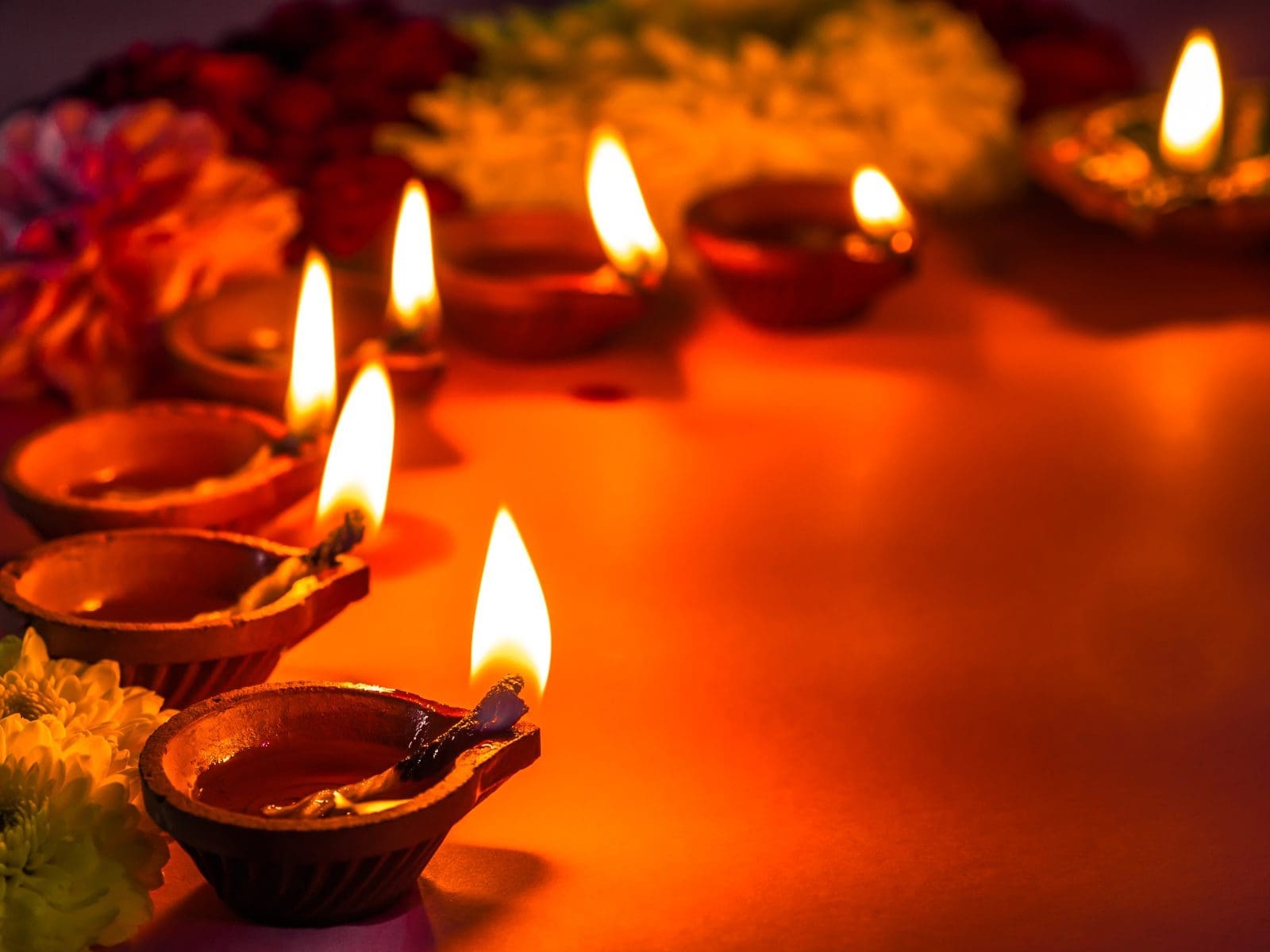 In North India, the city of Jaipur in Rajasthan, is known for its exuberant display of Diwali lights decorations – from small homes, shops and streets to entire markets, earning one of its markets – Johari Bazaar – the moniker "the strip" after its Las Vegas namesake. Still in the north, Varanasi is the place to be if you like fireworks and firecrackers, and thousands of little lights floating down the Ganges.
In East India, Kolkata (formerly Calcutta), it is the fearsome goddess Kali that is worshipped during Diwali 2021, rather than Lakshmi. Oil lamps on large poles are lit to show the way to heaven for the souls of loved ones that have departed, while impressive, decorated figures of "the Dark Mother" Kali are displayed all over the city.
---
If you like the lights of Diwali, then check out the similar Hanukkah Festival of Lights in December.
---
In the northwest of India, Amritsar is known as one of the best places to celebrate the festival of lights. Although the Sikhs dominate in Amritsar, Diwali has been incorporated into their religion and their magnificent Golden Temple is bathed in lights that reflect on the lake while above it a spectacular display of fireworks illuminate the sky.
Home to national parks, wildlife sanctuaries and some of India's major mountain ranges, Gujarat in the west of the country is a good choice if you want to celebrate a more rural 2020 Diwali without the spectacle of large fireworks and crackers. Expect to see footprints of the goddess Lakshmi drawn on the threshold of people's houses with the interior illuminated with candles, clay lamps and rice lights. In fact, the best way to celebrate is with an Indian family where the intimacy and meaning of Diwali will leave you with unforgettable memories. So, choosing a homestay over a hotel may be your best bet.
When is Diwali 2023 (Deepavali)?
In 2023 it will be on 13 November.
The importance of Diwali in India
Not only Hindus celebrate Diwali, but also Sikhs, Jains and Newar Buddhists. Their historical interpretations may differ but the symbolism of victory of light over darkness, wisdom over ignorance and hope over despair is the same.
Diwali 2020 around the world
Diwali being their major festival, it is celebrated worldwide wherever there is a large Hindu community, including Nepal, Sri Lanka, Malaysia, Myanmar, Indonesia, Singapore, Thailand, Guyana, Fiji, Japan, Trinidad and Tobago, Suriname, Africa, Mauritius but also in western countries like Britain and Australia.
In Nepal, Diwali is called Tihar and is the country's second biggest festival – after Dashain, the festival of fertility and triumph of good over evil. Download our Essential Travel Guide to Nepal when you're planning your Nepal holidays.
---
Further information on Diwali 2020 in India
India's official tourism website is still in its beta testing phase with limited information. However, India has also regional and sub-regional tourism offices while Wikipedia has a detailed and informative Diwali page. Click here for information about e-visa applications for India.
---
Cover image: Woman hands with henna holding candle, Deposit photos.
Details
Date:

November 13

Event Categories:

Topics:
Johan Smits
Freelance writer, translator, web content developer, author of the novel Phnom Penh Express and Tommy, a short story. Loves trying out local brews, avoids noise. Chronically indecisive about where to lay down his hat. Shortlisted AITO Travel Writer of the Year 2018.
Event Navigation