Edinburgh Book Festival 2023, Scotland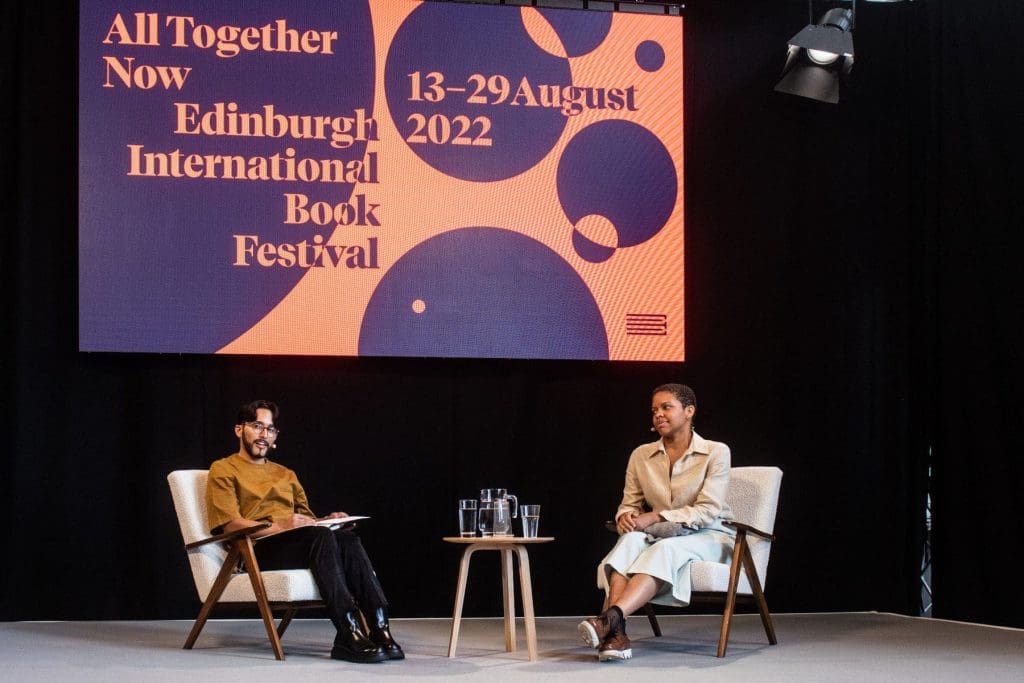 The Edinburgh Book Festival, or Edinburgh International Book Festival, is a magical event for book lovers from all over the world. It is a celebration of literature and a gathering of some of the most brilliant minds in the industry. Each year, the festival attracts thousands of visitors who come to enjoy a wide range of events, including talks, book signings, workshops, and more.
If you're a book lover or simply want to experience the joy of being surrounded by literary enthusiasts, this is an event you won't want to miss. In this blog post, we'll explore everything you need to know about attending the festival, from the best time to go to tips for getting the most out of your experience. So grab a cup of tea, settle in, and let's dive into the world of the Edinburgh Book Festival.
Why Attend the Edinburgh Book Festival 2023?
Attending the Edinburgh Book Festival is an opportunity to immerse yourself in the world of literature and meet some of the most talented writers and thinkers of our time. The festival is a celebration of storytelling, ideas, and creativity, and it offers a range of events that cater to all ages and interests.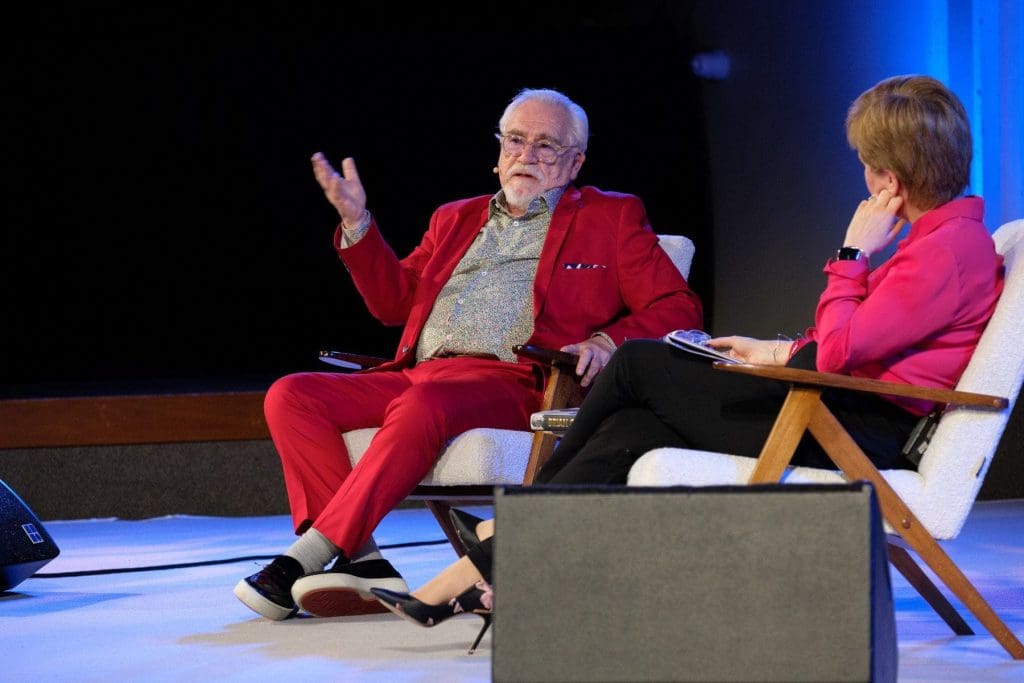 At the Edinburgh Book Festival, you can attend talks and panel discussions on a wide range of topics, from fiction to non-fiction, poetry to politics, and everything in between. You can also attend book signings and meet your favourite authors in person, ask them questions, and get your books signed. Additionally, the festival offers a variety of workshops and masterclasses that can help you develop your own writing skills.
But the Edinburgh Book Festival is not just about books and authors. It's also a chance to explore Edinburgh, a vibrant and historic city that has inspired writers and artists for centuries. With its stunning architecture, rich cultural heritage, and vibrant arts scene, Edinburgh is the perfect backdrop for a celebration of literature.
When and Where is the Edinburgh Book Festival?
The Edinburgh Book Festival takes place every August, usually over the course of two weeks. In 2023, it is from the 12-28 August.
The festival is held in Charlotte Square Gardens, a beautiful public park located in the heart of Edinburgh's New Town. The gardens are transformed into a literary wonderland, with bookshops, cafes, and outdoor seating areas set up to create a relaxed and welcoming atmosphere.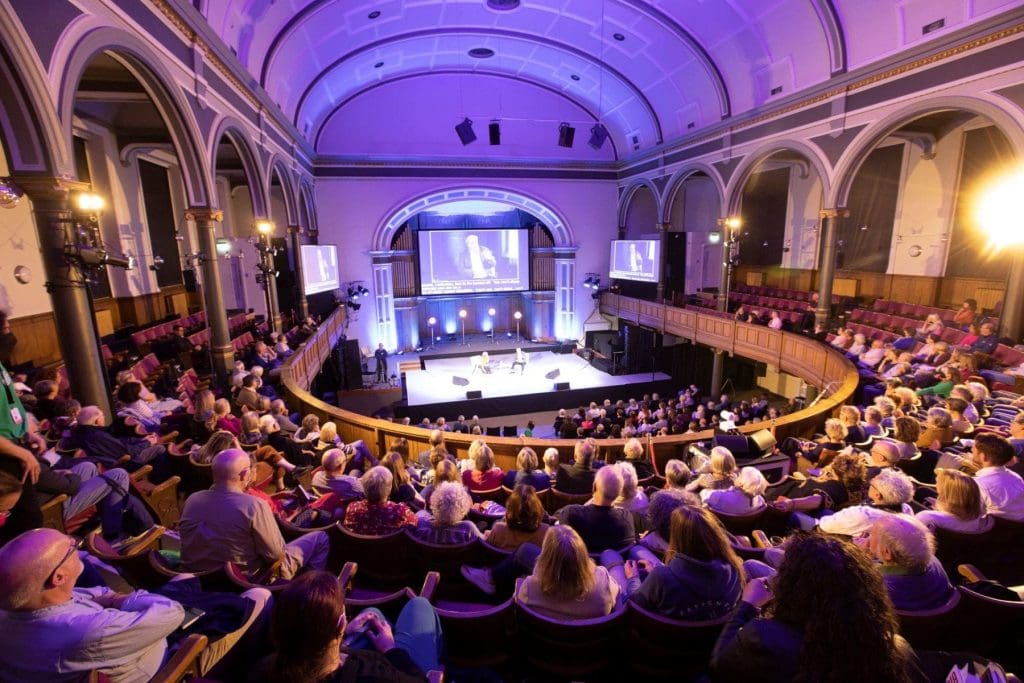 What's Showing at the Edinburgh Book Festival 2023?
You can find the whole programme for the 2023 Festival here.
---
Other Festivals in Edinburgh
The book festival is not the only August festival in the Scottish capital. There is also the Edinburgh Festival Fringe and the Edinburgh International Festival. In July there is the Edinburgh Food Festival.
---
Planning Your Visit
If you're planning to attend the Edinburgh Book Festival, there are a few things you should keep in mind to make the most of your experience. Firstly, it's a good idea to book your tickets in advance, as many events sell out quickly. You can browse the programme and purchase tickets on the festival's website.
Secondly, consider the weather and dress accordingly. Edinburgh can be chilly and rainy, even in August, so be sure to bring a waterproof jacket and comfortable shoes. You may also want to bring a notebook and pen, as many events offer opportunities for audience participation and discussion.
Finally, make time to explore Edinburgh and its many attractions. From the historic Old Town to the lively nightlife of the New Town, there's plenty to see and do in this beautiful city. And if you're a Harry Potter fan, be sure to visit the Elephant House cafe, where J.K. Rowling wrote much of the first book in the series.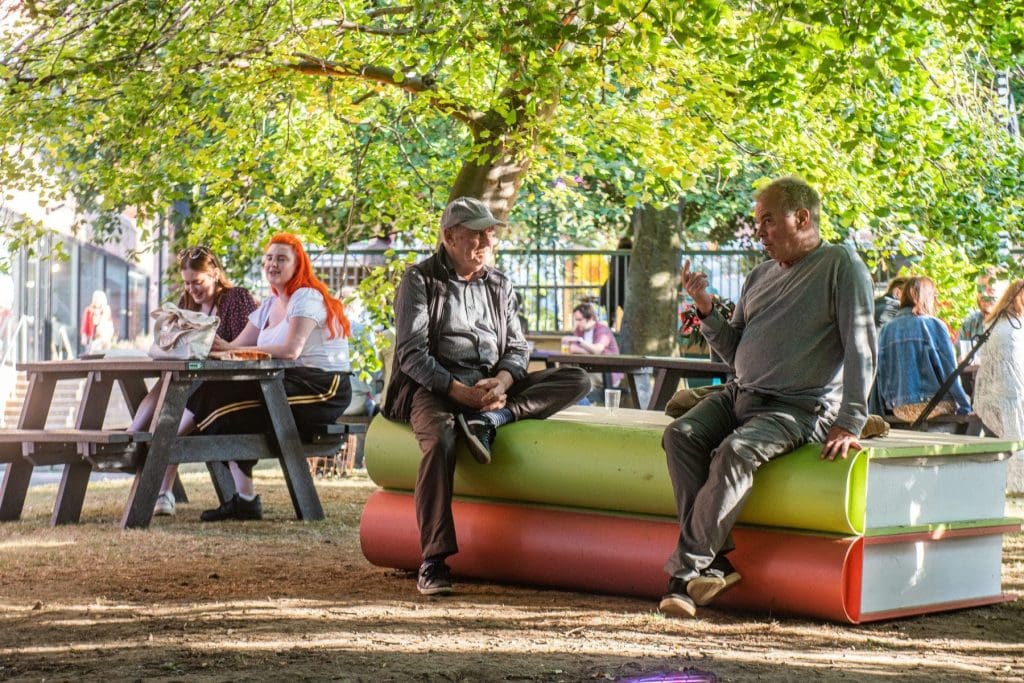 Tips for Attending the Edinburgh Book Festival
Attending the Edinburgh Book Festival can be an overwhelming experience, with so many events and activities to choose from. Here are a few tips to help you make the most of your visit:
Plan your itinerary in advance: Before you arrive, take some time to browse the festival programme and choose the events you want to attend. Make a schedule and be sure to leave some time for exploring the bookshops and cafes.
Arrive early: The festival can get crowded, especially during peak times, so arrive early to get a good seat and avoid long queues.
Be prepared to queue: Some events, such as talks by popular authors, can have long queues, so bring a book or magazine to pass the time.
Take advantage of free events: The festival offers a range of free events, including book signings and workshops, so be sure to check them out.
Talk to other attendees: The festival is a great opportunity to meet other book lovers and share your thoughts on the events you attend. Strike up a conversation and make new friends.
Have fun: Most importantly, remember to have fun and enjoy the experience. The Edinburgh Book Festival is a celebration of literature and creativity, so soak it all in and have a great time.
Attending the festival is a must-do for any book lover or aspiring writer. It's a chance to be inspired by some of the greatest minds in literature and to explore one of the most beautiful and historic cities in the world. Whether you're interested in fiction, non-fiction, poetry, or politics, there's something for everyone at the festival.
With its welcoming atmosphere, stunning surroundings, and diverse programme, the Edinburgh Book Festival is an unforgettable experience. It's a chance to immerse yourself in the world of literature, to connect with other book lovers, and to come away with a renewed appreciation for the power of storytelling.
So if you're planning a trip to Edinburgh, be sure to check out the Edinburgh Book Festival. You won't be disappointed. And if you wish for more inspiration on what to do in the city, click here.
---
All images supplied by Edinburgh Book Festival. Main image: Andres D Ordorica & Vanessa Onwuemezi. Credit – Simone Padovani.
Details
Start:

August 12

End:

August 28

Event Categories:

Topics:

Website:
Venue
Charlotte Square Gardens

Edinburgh

,

Scotland

United Kingdom

+ Google Map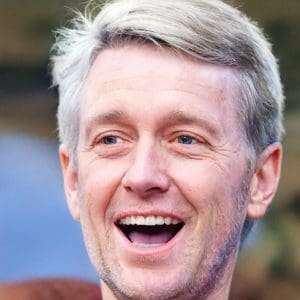 Robbie Burness
Robbie gave up his sedentary London office existence when he turned 40 to explore the world and now is living the dream as a digital nomad.