Gentse Feesten 2023 (Ghent Festivities)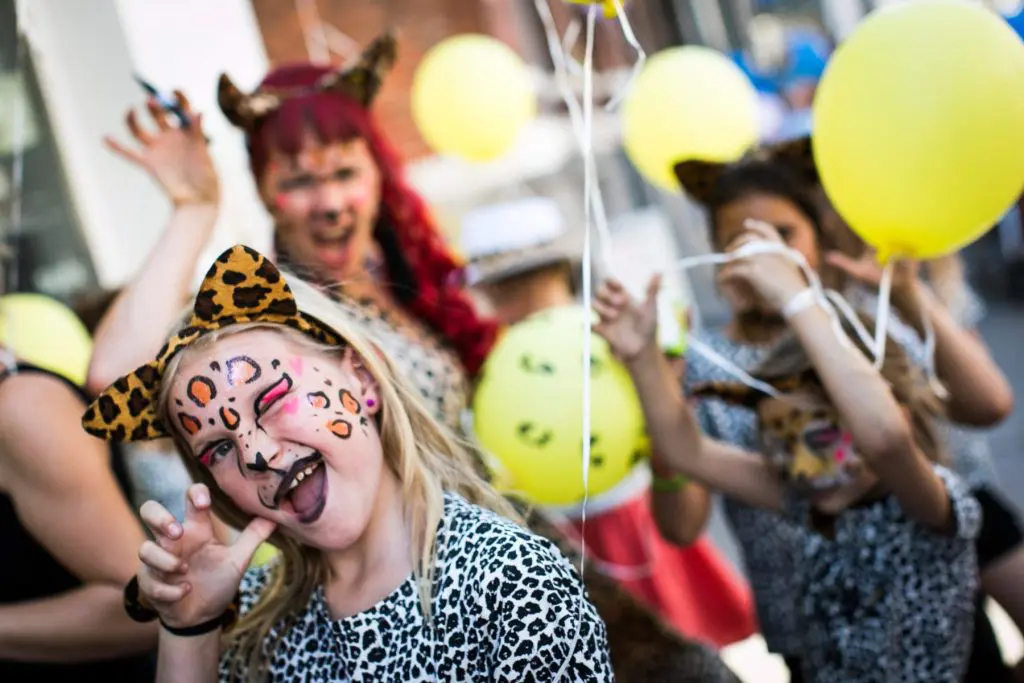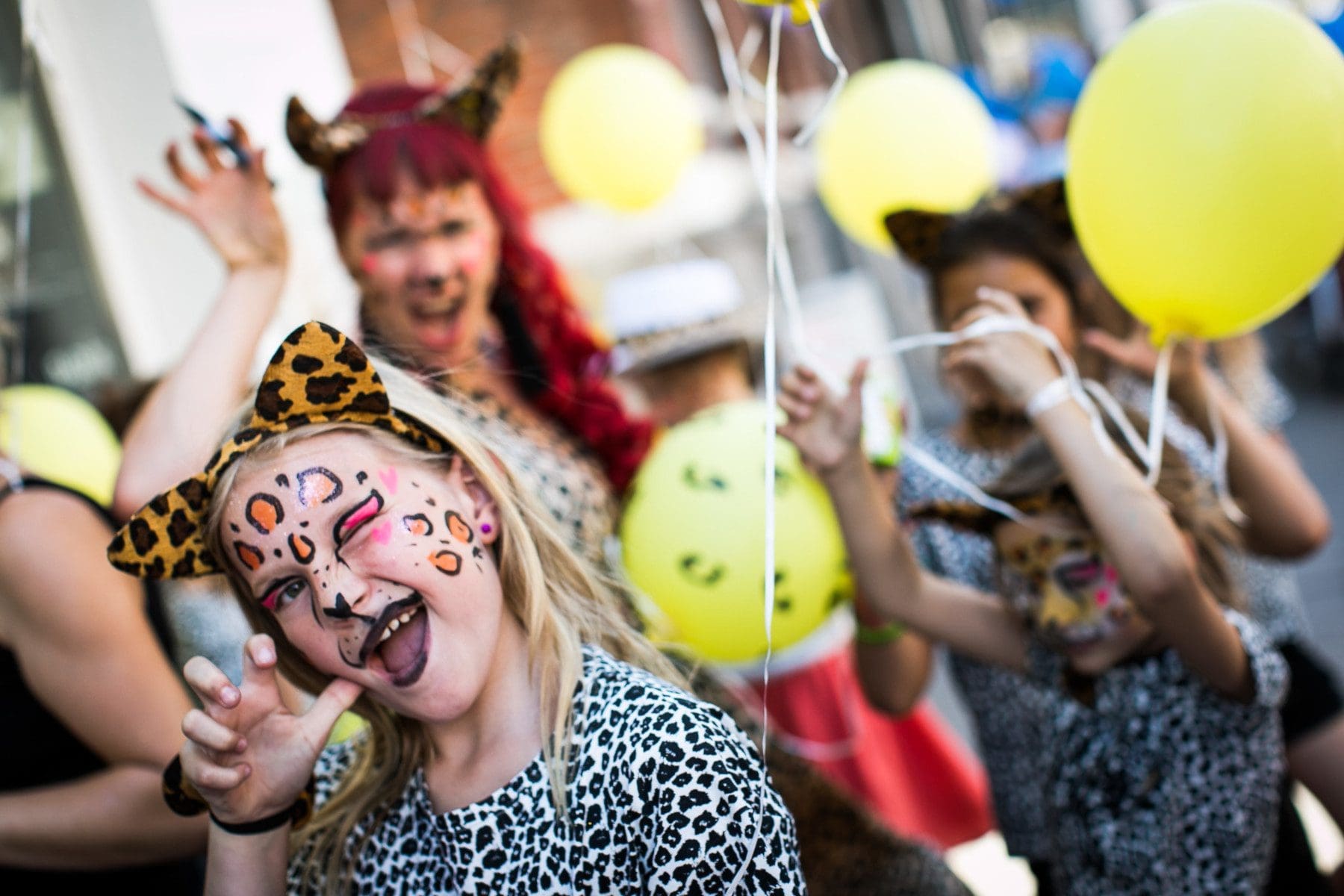 During the 10 days of Gentse Feesten (Ghent Festivities), the entire city of Ghent in Belgium turns into Europe's largest cultural open air festival with over 3,300 international and local music, dance and street theatre performances, exhibitions, fun fairs, parades, processions, circuses and much more.
Dating back to 1843, Gentse Feesten have always been free and have since grown to become one of Europe's three biggest popular festivals, together with the Oktoberfest in Munich and Fallas in Valencia. The variety of what is on offer is seemingly endless, from acid house music act Praga Kahn (who appear on the soundtracks of half a dozen Hollywood blockbusters) to medieval processions and children's animation. That there will be no shortage of food stalls and Belgian beers goes without saying.
Every year Gentse Feesten attract some two million visitors. Die-hard fans will party on for 10 days, while many visit for the weekend or just for a day. Most of this year's 3,517 planned activities – both outdoor and indoor – will take place during daytime with nearly 2,000 of them remaining free of charge.
---
---
It's impossible to place Gentse Feesten in one particular category – they are a combination of urban festivals, cultural events and popular fairs with free music on 14 different city squares. Even though Gentse Feesten have nowadays grown into a mass event, this Belgian summer festival has somehow retained its anarchistic and rebellious spirit of the early days (see below, history).

Ghent Festival programme
This yearly summer festival kicks off on Friday 14 July at 7pm when all citizens and visitors are invited to the de Reep – the stretch where the De Schelde River flows through the city centre – to join the Ghent choir Allez, Chantez! and a 50-strong orchestra to sing their lungs out – with no actual singing talent needed. Meanwhile, tightrope walkers and acrobats perform their gravity-defying stunts on ropes set across the river till sunset.
A tradition every year is a procession of what are called the de stroppendragers (literally "the noose carriers") where a number of Ghent citizens make a solemn procession with a noose around their necks that begins and ends at the medieval Gravensteen castle where the nooses are thrown into a fire. This refers to a historical event where the 16th-century Holy Roman Emperor Charles V, who was a native of Ghent, had the leaders of a local revolt killed and forced others to walk through the city in a white sheet and with the aforementioned nooses. Over the years, the noose became a symbol of the rebellious nature of Ghent citizens who are nicknamed "noose carriers" in Belgium.
With Ghent's inner city always being traffic-free, local and international artists bring their music, sketches, acrobatics and mimes to the streets, encouraged by the tips they receive from the public. Nearly all of the different performances on the many covered stages throughout Ghent are free as it's the hundreds of organisers who foot the bill while the City of Ghent coordinates everything and provides subsidies. The Belgian national day (21 July) always falls within the period of Gentse Feesten so expect that day to be extra busy.
The last day of the festival is known locally as de dag van de lege portemonnees or "the day of the empty wallets" since by then many have spent their last penny on food and drinks.
For a full and detailed programme of everything that is on offer during Gentse Feesten, click here.

Summer festivals as part of Gentse Feesten
During recent years there are a number of side festivals that have chosen Gentse Feesten as an opportunity to hold separate, specialised events – some free, some ticketed. They include three international events: Miramiro, formerly known as the International Street Theatre Festival; the International Puppetbuskersfestival which is, you guessed it, an event by puppeteers; and Boomtown Festival is a pop music festival with both international and local acts.
Other side festivals include a youth circus festival called Jeugdcircusfestival in Dutch; a one-day event of music concerts with proceeds going to Oxfam, called One Day for Another World; the performing ensemble CirQ, which is a motley crew of people with various backgrounds bringing nutty acts and absurd humour; the Polé Polé Festival which is a music festival of world music, especially from South and Central America; the Comedyfestival Gent offering exclusively English-speaking comedy shows; and Boombal, which is a folk dance and music festival that has grown to be one of Europe's biggest.
History of Gentse Feesten
The very first Gentse Feesten took place in 1843 when the city authorities – lobbied by industrialists who wanted to limit absenteeism of their workforce in their factories – decided to group all fairs and events together in a "general fun fair". Then, at the start of the 20th century, the festivities moved to the city centre and included a Bal Populaire with the aristocracy dancing on the paved main square while the workers had to do with the sandy surroundings. Nevertheless, over time the ball grew to become one large popular event.
After World War II, Gentse Feesten lost appeal with the Ghent middle class who could now afford themselves other luxuries such as cars and paid holidays. However, towards the end of the 60s a small group of individuals from Ghent blew new life into the celebrations where art and culture with an anarchistic touch became its central tenet. The festival grew in size until it was critised in the 70s and 80s as having become a "beer and sausages" festival with too much emphasis on commerce. This prompted the Ghent city authorities to push once again the cultural aspects of Gentse Feesten, with events such as the street theatre and puppeteers. Since then the festival has kept on growing and expanding with more cultural and art activities into today's mass happening.

Where do Gentse Feesten take place?
Most of the activities take place in the city centre of Ghent. Visit the festival's website for a listing of the activities and their locations. Once in Ghent, drop by at the inquiry desk of Gentse Feesten opposite the city hall or the one of the Ghent tourist office who will happily assist you.
When are Gentse Feesten 2023?
They start on Friday evening 14 July and end on Sunday 23 July.
Where to stay during Gentse Feesten and how to get there
The Belgian railways organise special trains with 50% reductions for second class return tickets to Ghent from any Belgian station during the festival. The tickets include also transport by bus and tram between the Ghent train stations (Gent-Sint-Pieters and Gent-Dampoort) and the festival locations. Many of the festival locations are within walking distance from Gent-Dampoort train station.
To find the best accommodation in Ghent, please try our booking portal which searches and compares multiple websites to find you the best deals on hotels:
---
For further details
Please visit the Gente Feesten official website or the Visit Gent website.
All images courtesy of Visit Flanders / flickr.
Johan Smits
Freelance writer, translator, web content developer, author of the novel Phnom Penh Express and Tommy, a short story. Loves trying out local brews, avoids noise. Chronically indecisive about where to lay down his hat. Shortlisted AITO Travel Writer of the Year 2018.