George Town Festival 2021, Penang
July 10, 2021

-

July 18, 2021
Event Navigation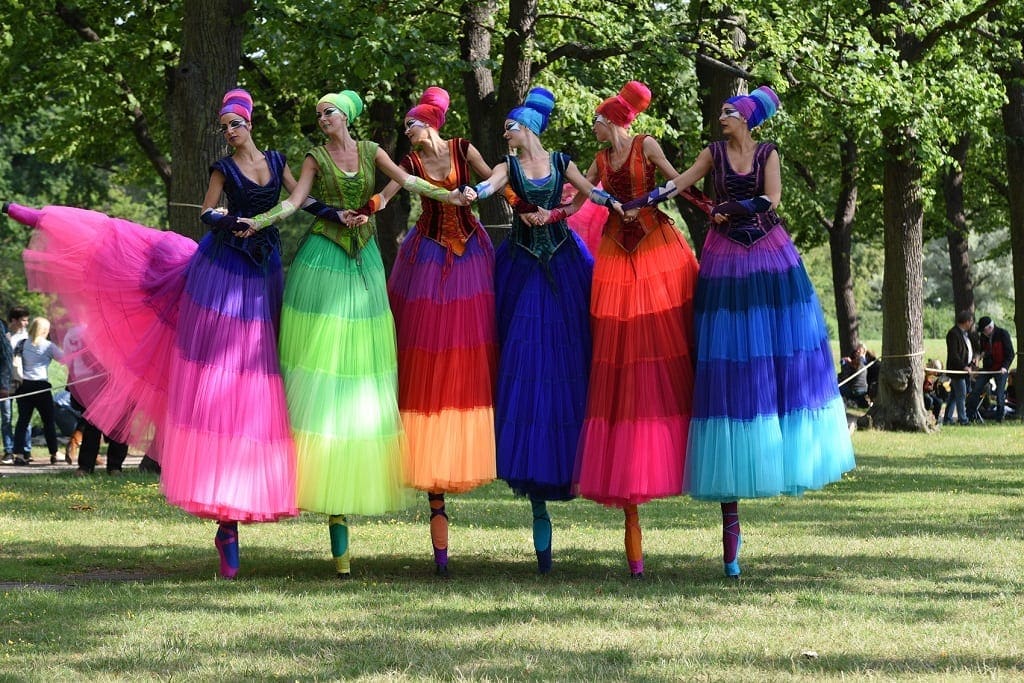 Less than a week after celebrating its UNESCO World Heritage Day, once again culture, art and heritage will take over Penang's capital during the George Town Festival from 10 to 18 July 2021. Drawing in tens of thousands of visitors from across the world, nine previous editions of the festival have put Penang on the radar of international artists.
Unfortunately due to Covid the 2021 festival will be held online. Details can be found here. The rest of the page relates to the 2019 Festival which we will update for the 2022 Festival.
During a good half month, the George Town Festival will include 150 programmes showcasing performance art, installations, music, film, dance, theatre, photography, exhibitions, talks, workshops and more, with many programmes featuring collaborations between local and international artists.
George Town Festival programme 2019
Themed "A Festival for Everyone", this year's 10th anniversary edition promises to deliver an entirely new way of experiencing art, making it inclusive to young and old and regardless of anyone's background.
---
If you pass through Malaysia's capital on your way to Penang, read our Things to Do in Kuala Lumpur without the Twin Towers.
---
Managed and curated by TLM Event, the festival's happenings will be hosted in a variety of formal and informal venues varying from classic halls and auditoriums to shophouses and historical buildings.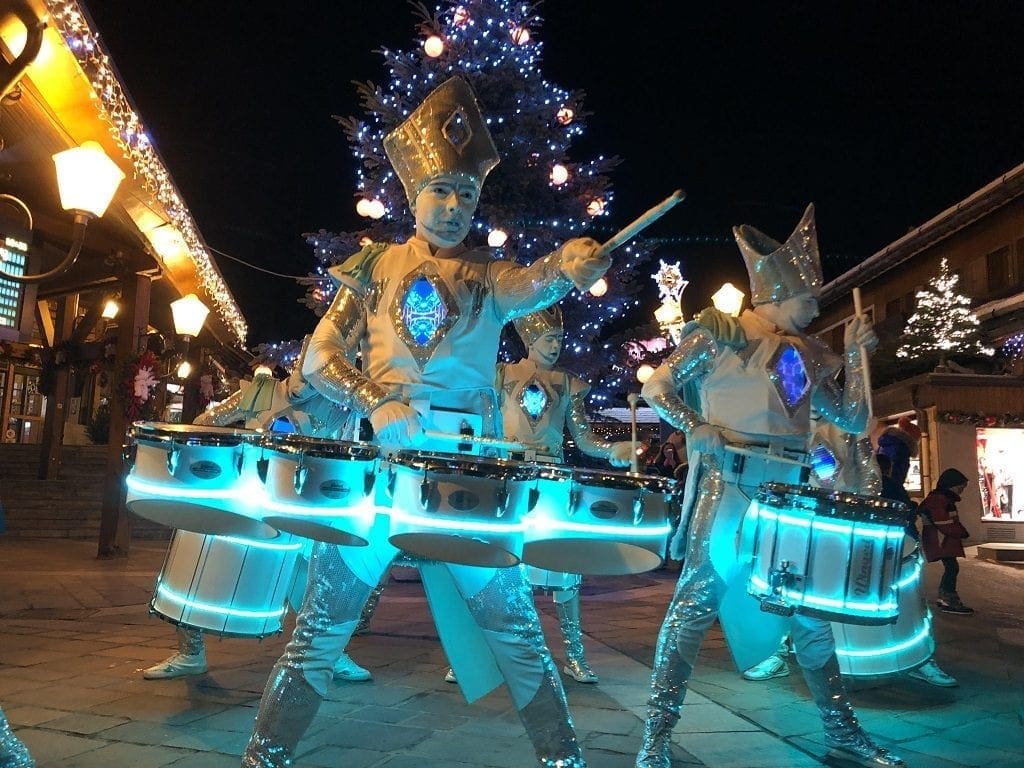 There are three highlights scheduled over three weekends which will take place in the George Town World Heritage Site and its vicinity:
When Night Falls, on 13 and 14 July from 7pm – 11pm: starting the festival over two days, art works from around the world illuminated with rays, lights and colours will transform areas around George Town's waterfront Esplanade into a glowing open-air art show. Participating artists include Teatro Pavana from The Netherlands with "Le Ballerine" where ballerinas on stilts will perform their magic dressed in colourful attire while "Night Colors" is another act on stilts with white and silver costumes glowing in the dark with light wire; Moz Drums from France with "The Lighted Drummers" will see powerful drum beats and interactive performances; Compagnie des Quidams, also from France, will see a herd of luminous horses put to motion in "FierS à Cheval". Finally, Malaysian community group FILAMEN will illuminate the Town Hall of Penang at Esplanade with creative video mapping.
Art in the City, on 20 and 21 July from 5pm – 11pm: during the festival's second weekend, local and international artists offer art events by taking advantage of George Town's world heritage venues. Happening simultaneously all over the city, the events will offer visitors the chance to explore and discover the town's diversity and transition of its art aspects. The events will include Garden Gig, a music evening in the park with jazz and pop soul to a cappella singing; Dance @ 74 where groups from Penang and Kuala Lumpur perform in an old shophouse; Malaysia Inside Out, a programme including Malay dance, Chinese puppetry and Indian dance and drum performances to highlight the beauty of Malaysia's multiculturalism; Puppet Stage where the Kuala Lumpur group Fusion Wayang Kulit will bring a fusion show of traditional Malay shadow puppetry with science-fiction and multimedia elements, two Chinese traditional stories are brought by Teochew Puppet and Opera House, and an Indonesian theatre from Yogyakarta will be presenting Pongo Abelii which is a number of acts about orangutans whose habitats are being destroyed by humans; Tiny Touts will delight children with its "Colour your Soul" theatre about family love while Thailand's "Music around the Toy" will have three musicians using toys to tell their stories, and, last but not least, the much-belowed  contemporary clown Mr. John will also make an appearance.
The Extravaganza, on 28 July from 5pm – 11pm: in the festival's big closing finale, all the local and international artists come together in a not-to-be-missed performing arts extravaganza that will see performances ranging from the traditional to contemporary and novelty.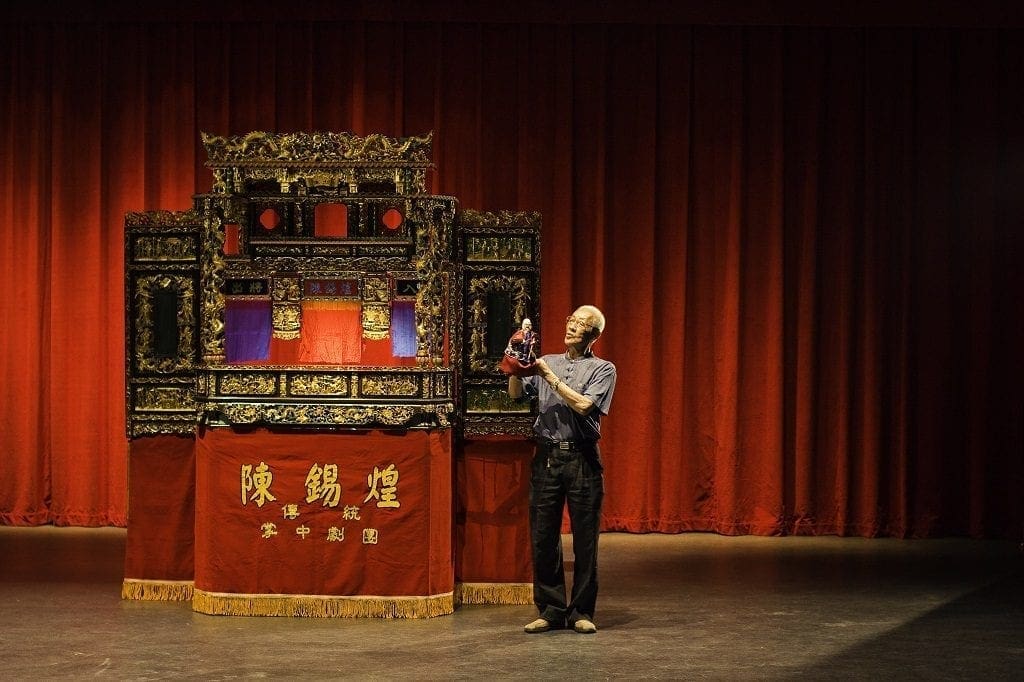 Ticketed shows at the festival
About 70 percent of the events are free admission, making this year's edition more accessible to everyone than ever. Some shows are ticketed with a wide range of performances from countries as diverse as Afghanistan and Australia, and Thailand and Finland. A selection of these include:
Kampong Chempedak (Singapore): critically acclaimed senior citizens theatre group "The Glowers Drama Group" will deliver a multilingual play about a handful of elderly residents being asked to move out of their village and into new flats.
Screaming in Silence (Afghanistan): when you combine the award-winning writer and director Saleh Sepas with a number of Afghan refugees living in Malaysia called the Parastoo Theatre Team, you get Theatre of the Oppressed about a child in Afghanistan battling against the marriage she's forced into by her father and the village community.
Teater Normcore: Double Bill (Malaysia): in these two soul-stirring works of the critically acclaimed novelist and playwright Ridhwan Saidi, a misunderstanding between an actor and a visiting bureaucrat makes for enlightening comedy in Matinya Seorang Birokrat (Death of a Bureaucrat), while Retak Menanti Belah (Cracking, Splitting) sees two separating sides of a wall engage in an existential conversation.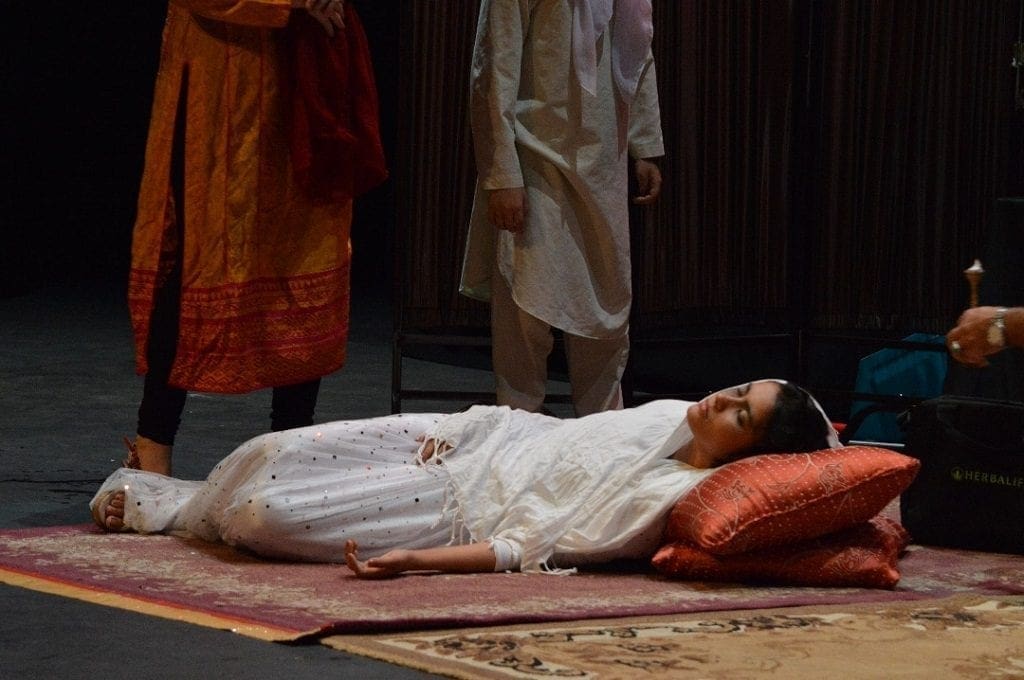 BIRD (Finland and Thailand): the Finnish visual theatre company WHS engage in an artistic collaboration with the Pichet Klunchun Dance Company from Thailand to deliver a profound performance that approaches human society from the perspective of birds.
Fluorophone (Australia): hailed as Australia's most innovative percussion acts organisation, Speak Percussion's performers will play in complete darkness while their instruments glow, burn, flicker and radiate in a collection of stark, minimal performances moving between theatrical music and noise, and virtuosic instrumentalism.
The Strangers (Japan and Germany): directed by Leandro Kees from Argentina/Germany, in "The Strangers" four performers from four different Asian countries deliver an honest and courageous invitation to contemplate the human condition, going beyond superficial differences. Made for children and teenagers from nine to 14 years old, this non-verbal play is filled with stories about identity, group belonging, trust and alienation.
Journey of a Baby Butterfly (Malaysia): curated for babies from 0 to 23 and 24 to 48 months, this production by Linda Ang from Hong Jie Jie Workstation sees a mix of music, performers and installation art focusing on the development of children's interests in performing arts.
Please visit the organiser's website for the complete 2019 lineup and full details of all events.
Background of the George Town Festival
Covered by the International New York Times, Al Jazeera, CNN Travel and other media, George Town Festival has grown into a major Asia arts happening. While the Festival is held to celebrate and preserve the local arts, culture and heritage, its organisers also seek to create new and vibrant connections between the traditional and the contemporary.
---
For more George Town culture, check out the George Town Heritage Celebrations.
---
With a vision "to be the best festival in and beyond the ASEAN region and to become one of the world's best event destinations", its over one hundred unique events allow the George Town Festival to be diverse enough in its programme selection to ensure there's something for everyone to enjoy during the entire period.
Accommodation in George Town and flights
To find the best accommodation in George Town and worldwide flights, please search via our comparison engine, which scans all the major booking sites:
---
Further details and updates on the George Town Festival
Visit the George Town Festival official website or its Facebook page.
---
Cover image: the ballerinas on stilts from Teatro Pavana, Amsterdam

Details
Start:

July 10, 2021

End:

July 18, 2021

Event Categories:

Topics:

Website:
Venue
George Town

Penang

,

Malaysia
Johan Smits
Freelance writer, translator, web content developer, author of the novel Phnom Penh Express and Tommy, a short story. Loves trying out local brews, avoids noise. Chronically indecisive about where to lay down his hat. Shortlisted AITO Travel Writer of the Year 2018.
Event Navigation
Upcoming Events
October 23, 2021

-

May 31, 2022
Subscribe to our newsletter