Hong Kong Arts Festival 2019
International top artists giving world class performances ranging from the classical to the avant-garde, and the familiar to the surprising – the Hong Kong Arts Festival 2019 is this vibrant city's premier cultural happening.
Organised since 1973, the festival is now in its 47th edition and has grown into the territory's biggest arts event of the year drawing thousands of spectators.
What is the Hong Kong Arts Festival?
During the four weeks of the Hong Kong Arts Festival 2019, leading artists from all over the world travel here to participate in all genres of the performing arts, from western, Cantonese and Peking opera, classical music and symphonies, to theatre, dance, jazz, world music and special large-scale happenings, as well as outdoor events.
While the festival offers a platform to both Asian and international top artists to showcase their talents, arts enthusiasts of all tastes can indulge themselves in an eclectic range of visual and performing arts when there's something new to watch or listen to every single day. Especially lovers of music and theatre will find themselves like a fox in a chicken coop during this lavish cultural feast.
In addition, the festival also has a programme of "Festival PLUS" activities such as movies, exhibitions, workshops and master lecture classes, guided tours, meetings with artists and visits backstage.
Hong Kong Arts Festival 2019 Highlights
There are more than 100 performances and 200 events, including:
Cantonese opera veterans Choy Him-heong from Malaysia and Danny Li from Hong Kong will join forces with the legendary Havana divas Caridad Amaran and Georgina Wong Gutierrez from Cuba on 9 – 11 and 15 – 17 March.
Taiwanese choreographer, dancer and writer Lin Hwai-min, who will mark the 45th anniversary of his troupe the Cloud Gate Dance Theatre with a big retrospective on 22 – 24 February.
World-renowned Canadian playwright and actor Robert Lepage will perform solo on 28 February to 2 March in his unforgettable show 887 where memory, forgetting and identity form the leitmotiv.
American conductor and violinist Marin Alsop who, as music director of both the Baltimore and Sao Paulo Symphony Orchestras, is amongst the world's leading female conductors. She'll lead Brazil's flagship orchestra on 21 and 22 February with programmes that include a tribute to Leonard Bernstein, Paganini's virtuosic violin concerto and Villa-Lobos' Bachianas Brasileiras.
---
For another, more sporty, Hong Kong event, check out the Hong Kong Dragon Boat Festival later in the year.
---
Russian pianist Denis Matsuev will blur the boundaries of jazz and classical music when he delivers thrilling improvisations and a dazzling technique together with his band on 9 March.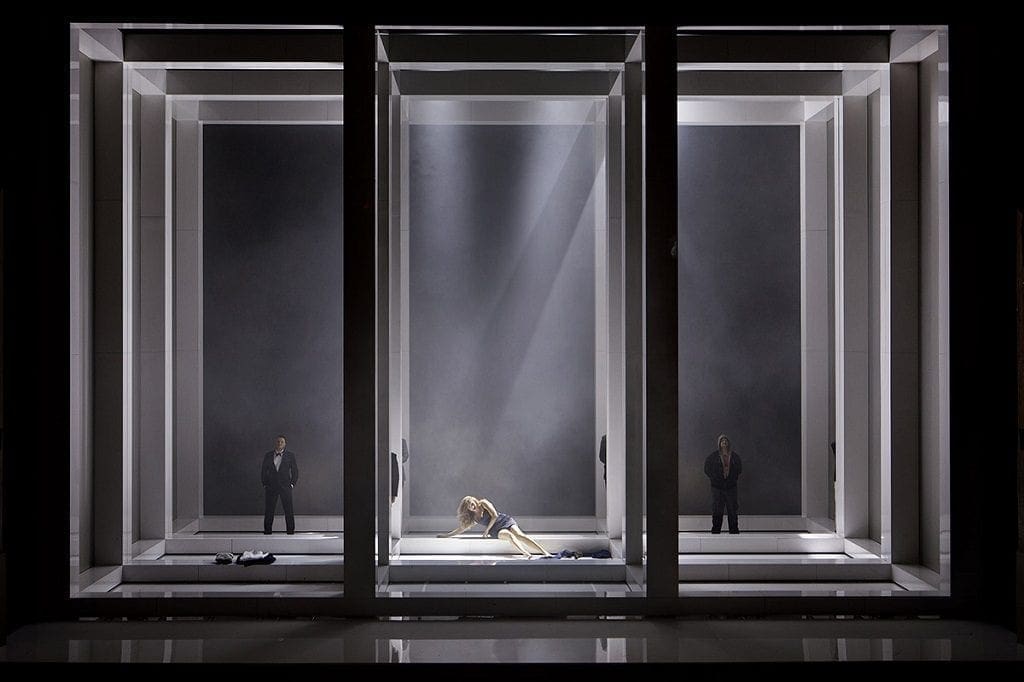 Other highlights include German three-time Grammy award winner Thomas Quasthoff and his ensemble delivering moving jazz classics on 14 March; Estonian Paavo Järvi conducting Japan's leading NHK Symphony Orchestra on 28 February; South Korean pianist Yekwon Sunwoo – the first Korean to win the Van Cliburn International Piano Competition – delivering a piano recital on 23 February; French orchestra Les Siècles performing masterpieces of Berlioz on 2 and 3 March; Chinese stage director Li Liuyi delivering an exciting, contemporary version of Shakespeare's Hamlet on 7 – 9 March; Spanish theatre director Calixto Bieito's radical interpretation of Wagner's quintessential romantic opera Tannhäuser on  1 and 2 March; American ballet dancer, choreographer and director John Neumeier bringing his most celebrated creations with the Hamburg Ballet ensemble on 13 – 24 March; and many others.
When does the Hong Kong Arts Festival take place?
The performances and events take place from 21 February to 23 March in over a dozen locations. Venues comprise of various exhibition halls and major theatres including the Hong Kong Cultural Centre which is located near the Tsim Sha Tsui metro station.
The dates for the next edition are already set at 21 February to 24 March 2020, with advance booking opening on 11 October later this year.
---
More details about the Hong Kong Arts Festival
Visit the festival's official website for a full programme and ticketing, and the Hong Kong Arts Festival PLUS site. The event also has a Facebook page with updates.
For more ideas about things to do in Hong Kong:
Browse the Hong Kong Tourism Board website.
---
Cover image of Cloud Gate dancers. Photo by Liu Chen-hsiang, Courtesy of Esplanade-Theatres on the Bay.
Johan Smits
Freelance writer, translator, web content developer, author of the novel Phnom Penh Express and Tommy, a short story. Loves trying out local brews, avoids noise. Chronically indecisive about where to lay down his hat. Shortlisted AITO Travel Writer of the Year 2018.
Upcoming Events

Subscribe to our newsletter