Inti Raymi, Cusco: Festival of the Sun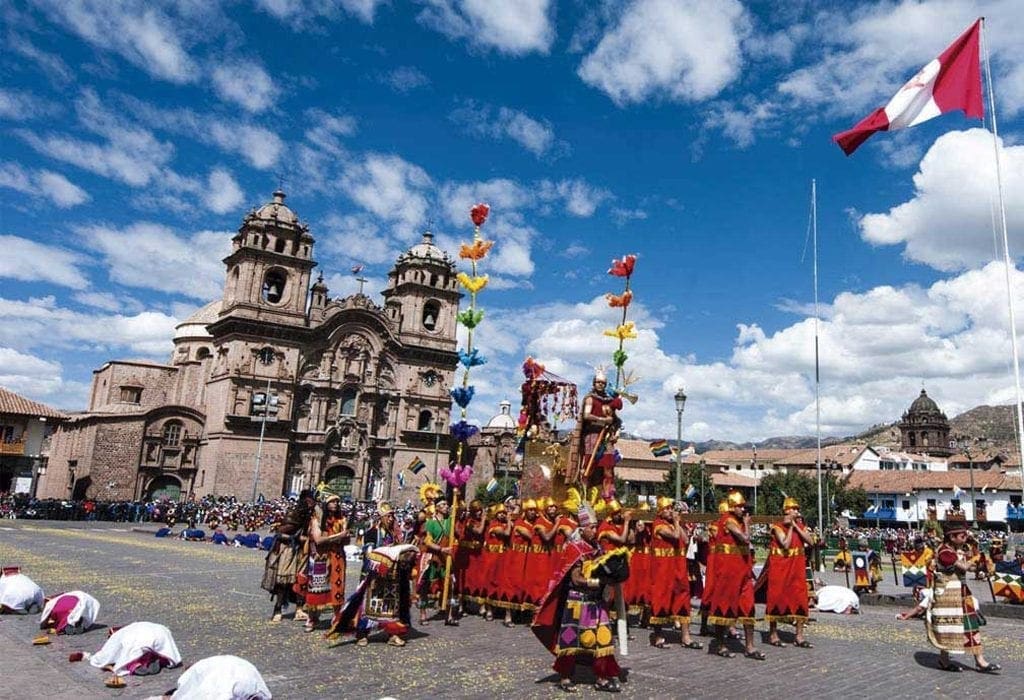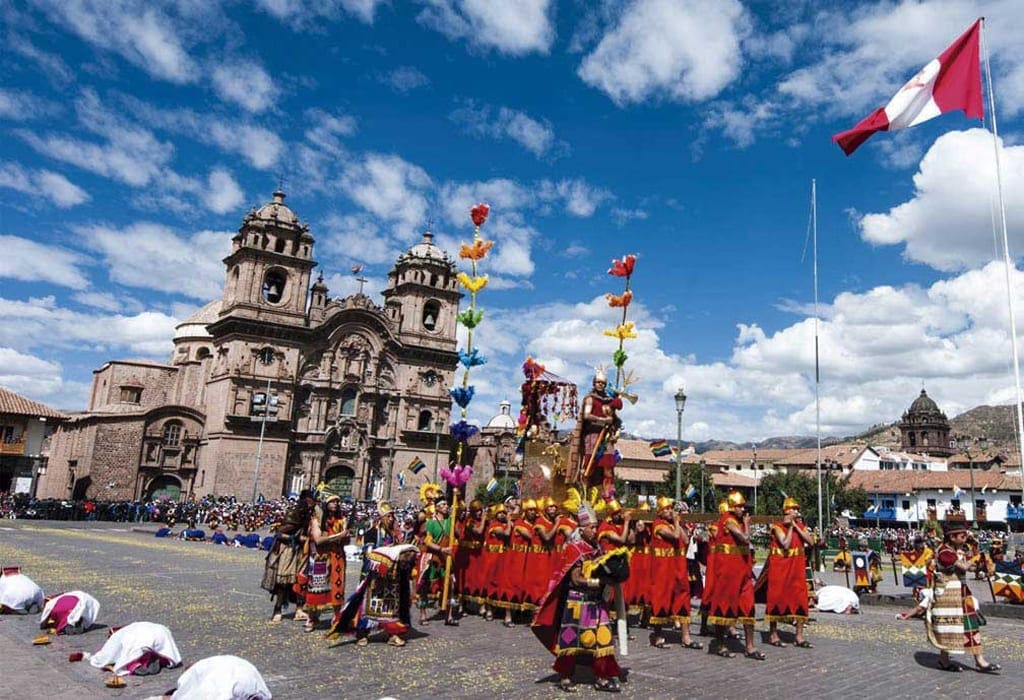 The Inti Raymi is considered by many to be the most famous festival in Peru and other parts of South America. It celebrates the Inca Festival of the Sun. It was suppressed by the Spanish colonialists and the Catholic church.
Only beginning again in 1944 when Inti Raymi was recreated for a film. Inti was the sun god; the Inca ruler was believed to be the living representative of him.
The festival takes place in Cusco, the former Inca capital on 24 June every year and celebrates the shortest day in the southern hemisphere. Supposedly the actual festival lasted nine days and told the story of the Inca people. Originally it took place in the centre of the city.
Check each year, but the principal parts of the festival have been moved to the outskirts of Cusco in the fortress of Sacsayhuamán, which is famous for its detailed construction. Huge stones were placed together in a series of dry stone walls and these blocks fit to each other perfectly. It provides a great backdrop for the Festival of the Sun.
In modern times the festival consists of processions, dances and feasting. Animal lovers beware; however, as there is usually a ritual sacrifice of llamas. This mirrors the ceremonies of the past when the entrails of the animals were examined for prophesies of what was to come.
When is Inti Raymi
Each year Inti Raymi Peru is held on 24 June.
Where is Inti Raymi
The festival is held in Cusco, Peru. There is also Inti Raymi Ecuador, and Inti Raymi Bolivia
Flights to Cusco
There are many domestic flights connecting Cusco to Lima. In addition there is a train from Puno on some days of the week that takes about ten hours. Numerous bus companies, offering all sorts of level of comfort, make the journey from Lima in about 18 hours — remember we are talking about a lot of winding roads through foothills and then the Andes themselves.
Things to Do Around Cusco
Naturally, any trip to Cusco should also be combined with a visit to Machu Picchu by train or trekking along the Inca Trail.
Accommodation in Cusco
To find the best accommodation in Cusco, as well as international flights, please search via our comparison engine, which scans all the major booking sites so you don't have to.
---
More information on Inti Raymi
To book tickets, click here.
Details
Date:

June 24

Event Categories:

Topics:

Website:
Mike East
Mike began his career in travel writing by going overseas during his holidays and writing his own guide. He then sent this manuscript off to a range of travel guide companies and got a range of rejection letters — all except one. Getting a contract to write for Roger Lascelles Publications on the Caribbean islands of Trinidad and Tobago and The Bahamas was how his career began. With this opportunity came other pieces for British magazines and The Sunday Telegraph.