Khövsgöl Ice Festival 2023, Mongolia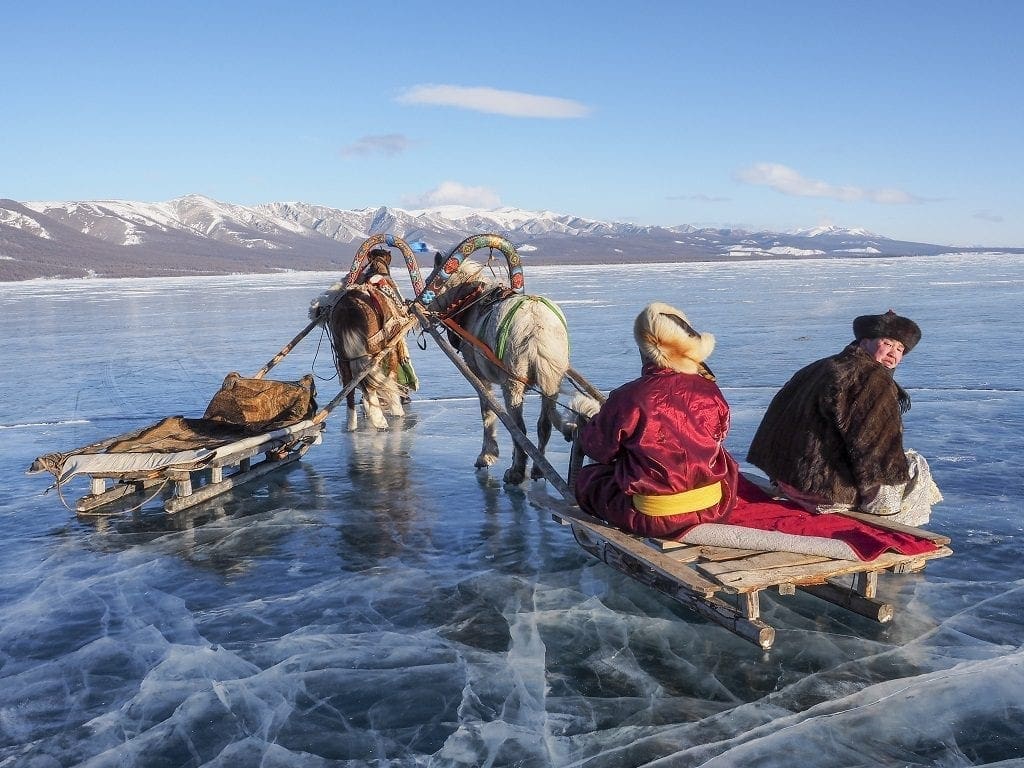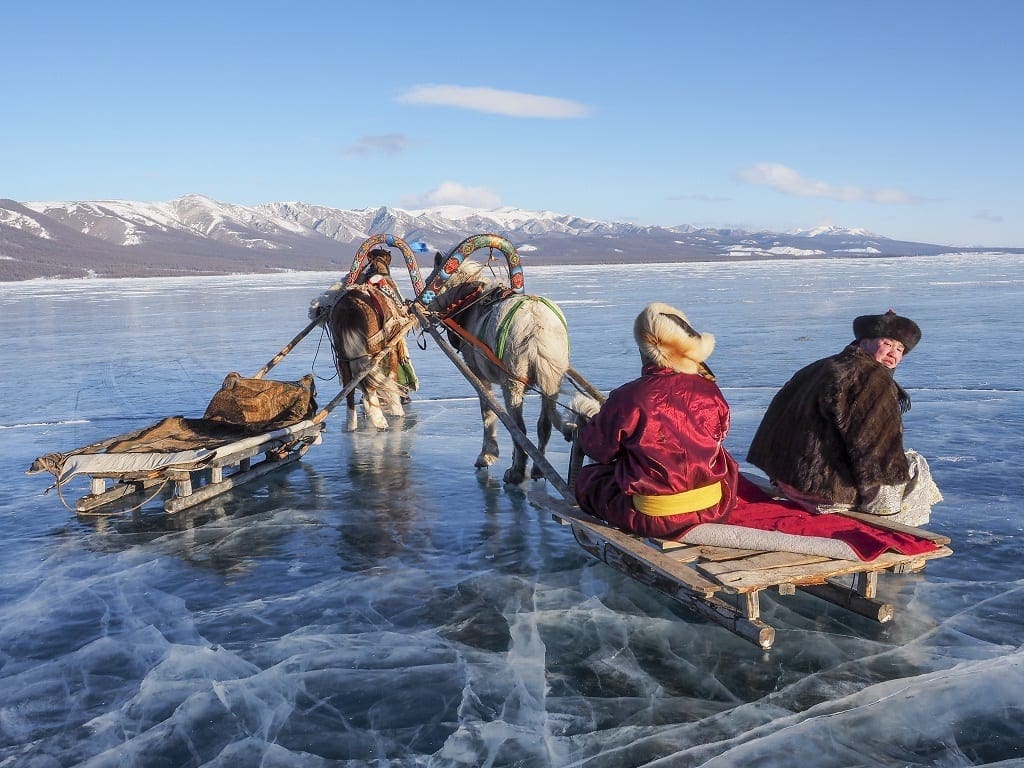 Each March, residents of Mongolia's Khövsgöl Lake area celebrate the Khövsgöl Ice Festival with horse-drawn sleighs, elaborate ice sculptures, traditional food and vibrant competitions including ice skating, ice sumo wrestling, tug of war, ice ger building and dog sledding – all on the dark blue ice of the frozen lake.
During the Khövsgöl Ice Festival, which is also know as the Blue Pearl, the lake after which the festival is named becomes a frozen playground for locals and visitors alike. For the occasion, participants dress up in their own colourful, traditional costumes that represent the country's 21 different regions or aimags where they hail from. Here you can witness the traditions and lifestyles of Mongolian reindeer herders who descend to the lake from their taiga homeland, while local shamans perform their rituals with a fire-burning ceremony.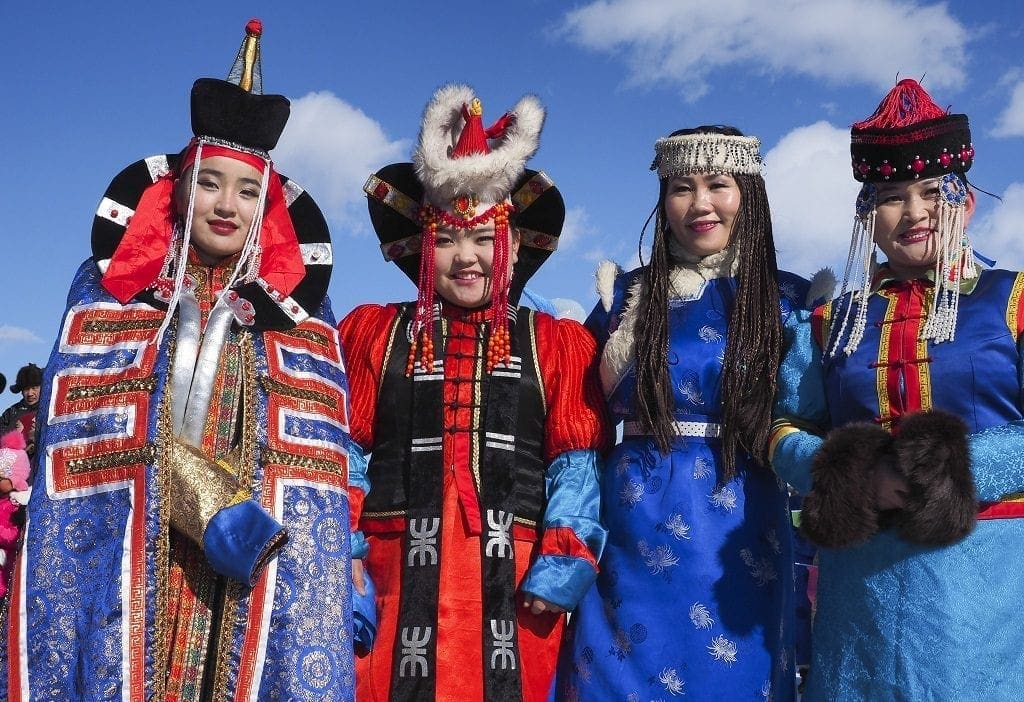 What to expect during the Khövsgöl Ice Festival
After the Grand Opening Ceremony, spectators can enjoy a great variety of competitions involving popular Mongolian activities such as long distance horse sledge racing, ice skating, tug of war, ice sumo wrestling, ice carving, archery and the traditional Mongolian game of shagai or knuckle bone shooting.
---
The Khövsgöl Ice Festival is one of the many Mongolia festivals throughout the year, from the Tsagaan Sar or Mongolian New Year in winter, to the Camel Festival and Winter Golden Eagle Festival in March, and the Nadaam Festival in July.
---
There is also Mongolian folk music and a great selection of traditional Mongolian food. As daytime temperatures can drop to -15C, make sure you dress warmly enough – or follow the example of the locals donning a Russian ushanka hat, sheepskin coat, woollen boots and a Mongolian deel or traditional tunic.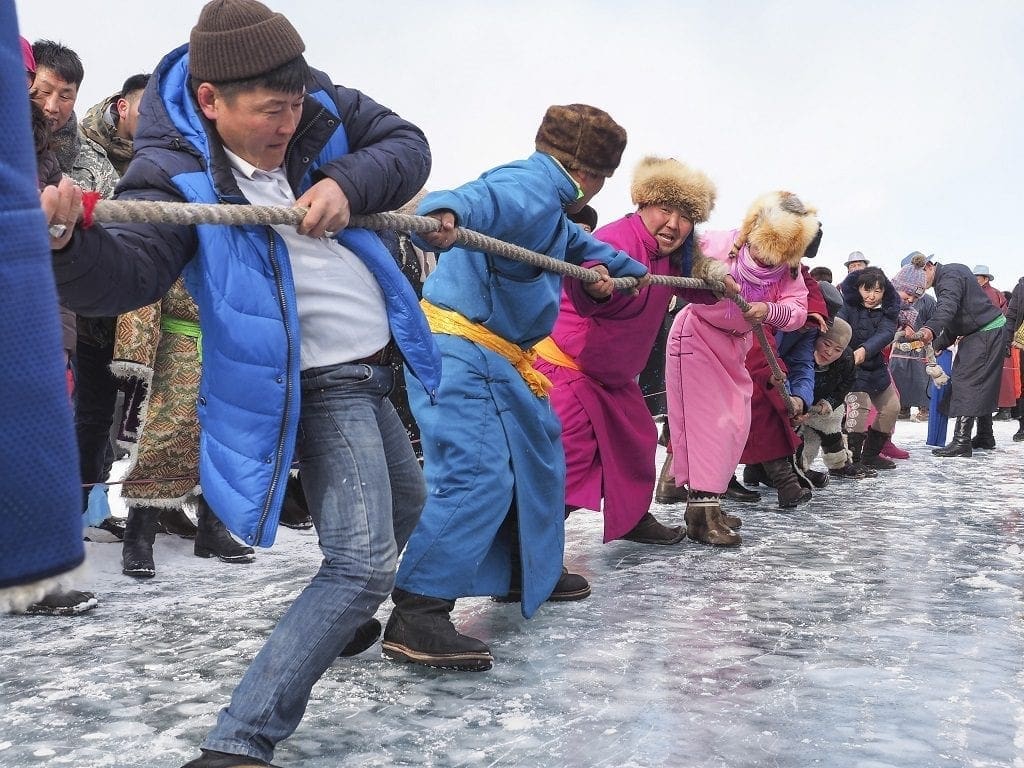 Where is the Khövsgöl Ice Festival
The festival is held on the southern edge of Khövsgöl Lake of which the clear, dark-blue ice forms a spectacular backdrop. The lake is located in the northernmost part of Mongolia, bordering Siberia. Being the country's largest freshwater body (70% of the country's total), Khövsgöl Lake is part of Mongolia's so-called 'ancient lakes' of over a million years old and is called Dalai Ej or Mother Sea by Mongolians.
---
For another great winter event with ice sculptures, head to neighbouring China for its Harbin Ice Festival.
---
Spanning some 136 by 36 km, every winter the lake freezes over completely with an average ice thickness of one metre, resulting in the formation of stunning, intricate patterns decorating its clear surface. The sight of local Mongolian herders clad in fur and crossing it in horse-drawn sleighs decorated with colourful yokes and bells, is both common and stunning.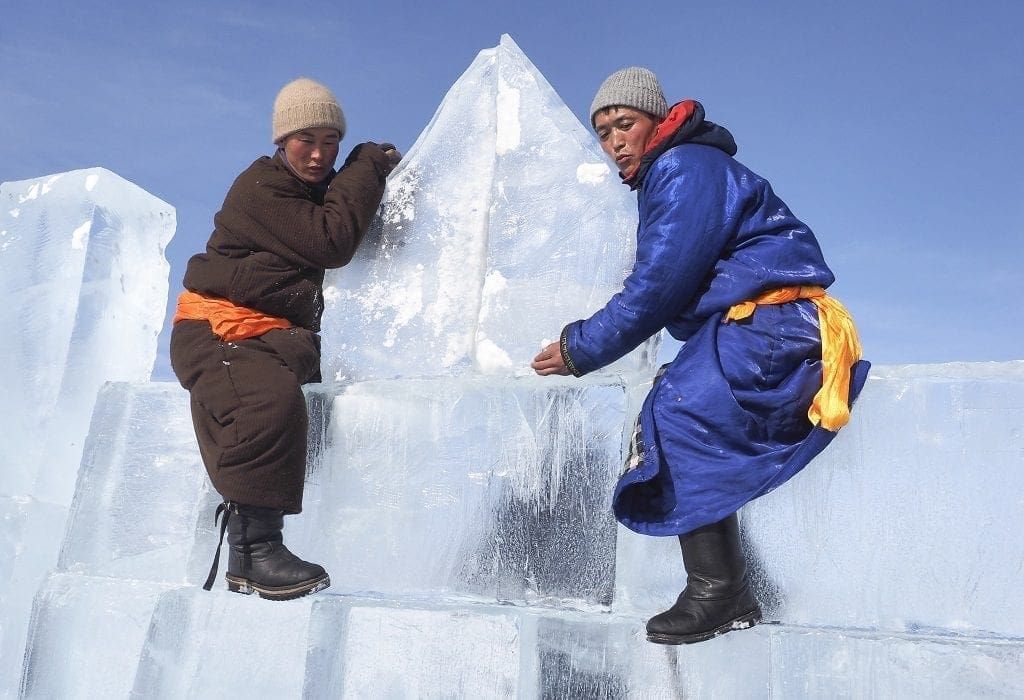 When is the Khövsgöl Ice Festival 2023?
The 2023 ice festival takes place from 3 to 4 March.
How to get to the Khövsgöl Ice Festival
There is a flight from the capital Ulaanbaatar to Khövsgöl's provincial capital Murun which takes about one hour. However, there is now also a paved road from Ulaanbaatar to Murun which takes about 12 hours to reach and during which time you can admire the vastness of the Mongolian steppes.
Once you reach Murun, take a taxi to the town of Khatgal which is located on the lake's southern shores and which serves as a base for further exploring.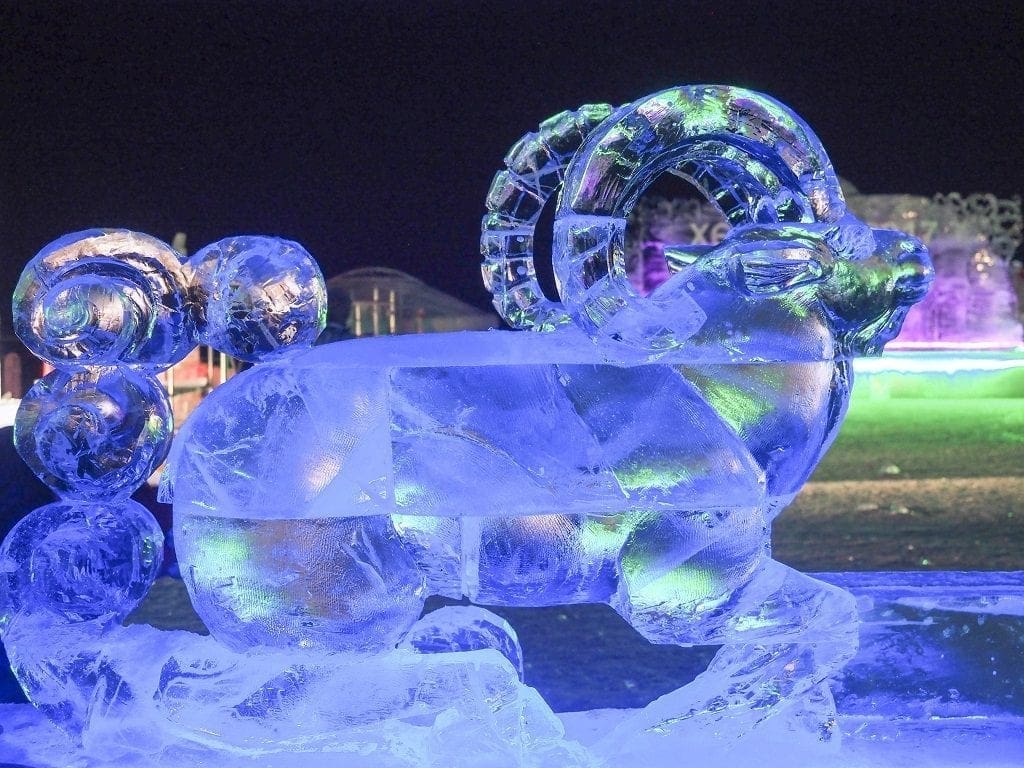 Mongolia Hotels
Khatgal has some of the best budget accommodation in Mongolia. Maybe you prefer to stay in a ger, or alternatively enter your dates in our flight and hotel comparison engine to search hundreds of sites for the best deals on Mongolia hotels:
---
For more Mongolia travel information
Check out the Government of Mongolia tourism website: http://www.mongolia.travel/
---
Cover image: horse-drawn sledges on the frozen Khövsgöl Lake with its intricate surface patterns. Photo courtesy of Alain Loss. 
Details
Start:

March 3

End:

March 4

Event Categories:

Topics:
Johan Smits
Freelance writer, translator, web content developer, author of the novel Phnom Penh Express and Tommy, a short story. Loves trying out local brews, avoids noise. Chronically indecisive about where to lay down his hat. Shortlisted AITO Travel Writer of the Year 2018.