Limon Carnival Costa Rica 2023
Event Navigation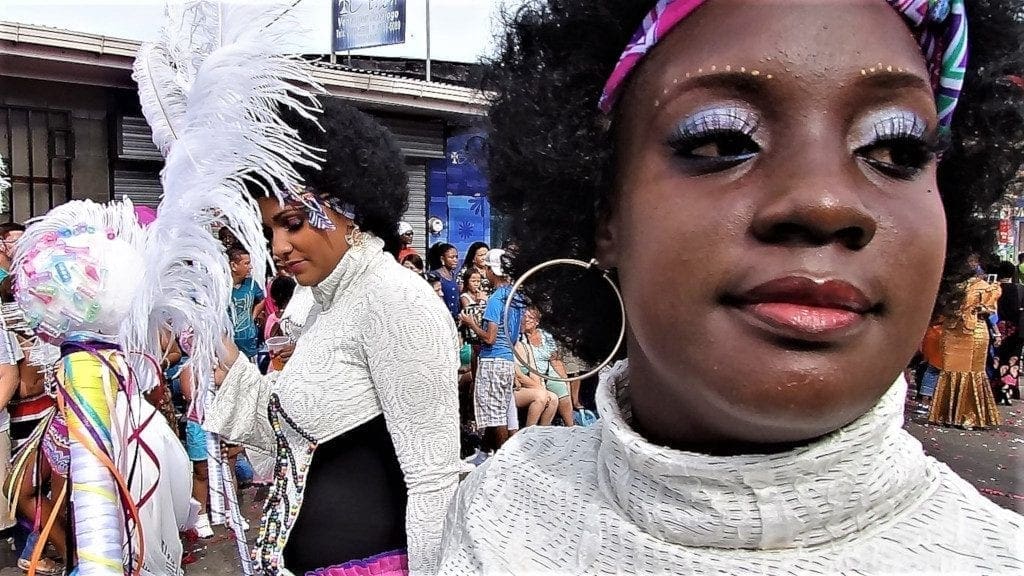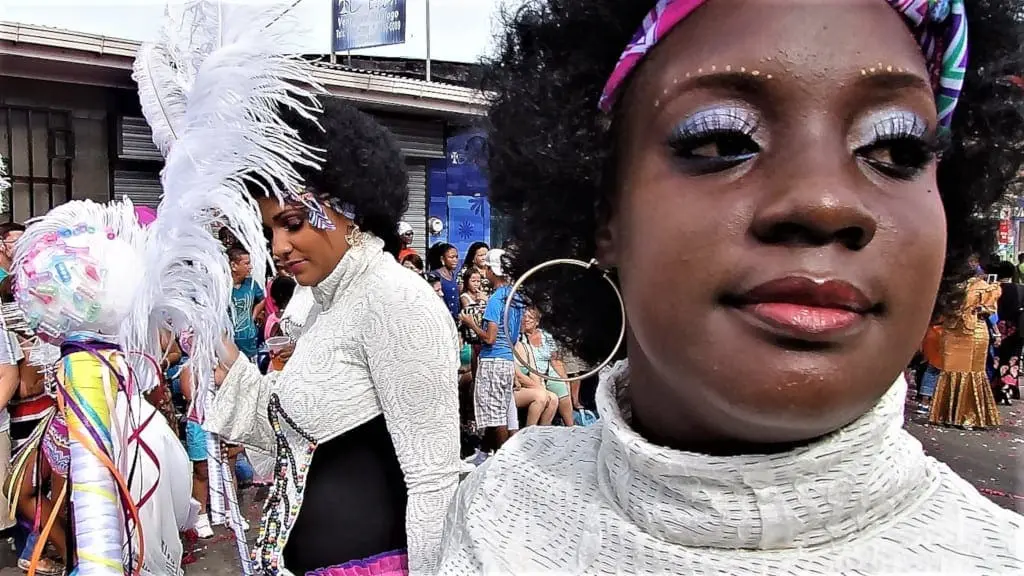 Costa Rica values its diversity and the Limon Carnival is probably the biggest party enjoyed by its Afro-Caribbean community.
Held in Puerto Limon in the province of Limon, the carnival is claimed to be the biggest street party in the nation, so expect lots of calypso, but as reggae is widely popular across Costa Rica, anticipate this too. This Carnival is on a smaller scale than its more famous sisters in the region and, as it is in the street, it is free.
There are parades, floats, many colourful costumes, fireworks at night and the food of the region, which tends to be spicier than elsewhere in the country. The menu includes rondon, a seafood stew with coconut milk; patis, meaty pies with onion and spices; salsa caribena, seafood in a curry sauce and Jamaican-style jerk marinades.
The History of the Limon Carnival
The Carnival has been celebrated since 1949 on the day that was originally called Colombus day. Historians now generally accept that Colombus initiated a murderous system of colonialism, so the holiday has taken on different flavours. In Costa Rica it includes celebrating the immigrants who have settled here as well as recognising the landing on the nearby Uvita Island in 1502 on one of Colombus' subsequent voyages.
---
What else is there to do in the region?
Consider visiting the Veragua Rainforest Eco-Adventure that features an aerial tram that moves you among the trees.
---
When is the Limon Carnival
The national holiday is on the 12 October, Costa Rica's 'Dia de las Culturas' or Culture Day. However, there are different events that build up to it and others that continue after and are also part of the Carnival proper. There is also the UNIA Limon Parade on 31 August.
Costa Rica Accommodation
For accommodation in Costa Rica, see below.
---
The Limon Carnival is not the only festival in Costa Rica. Read our Unmissable Costa Rica Festivals 2019.
---
Flights to Costa Rica
From the Juan Santamaria International Airport there are direct international flights to Panama, Bogota, Mexico City, Madrid, Paris, London, Amsterdam, Toronto, Dallas, Houston, Phoenix, Fort Lauderdale, Miami and Charlotte. Driving from San Jose will take about three and a half to four hours. Find the best deals on flights and hotels in Costa Rica using our comparison engine, which scans all the major booking sites
---
For more on the Limon Carnival, see:
Click here.
For More information on Costa Rica
If you need to know more about Costa Rica, click here. Photo, courtesy of the Costa Rica Tourism Board.
Details
Date:

October 12

Cost:

Free

Event Categories:

Topics:

Website:
Mike East
Mike began his career in travel writing by going overseas during his holidays and writing his own guide. He then sent this manuscript off to a range of travel guide companies and got a range of rejection letters — all except one. Getting a contract to write for Roger Lascelles Publications on the Caribbean islands of Trinidad and Tobago and The Bahamas was how his career began. With this opportunity came other pieces for British magazines and The Sunday Telegraph.
Event Navigation