Lord of Miracles 2019, Lima, Peru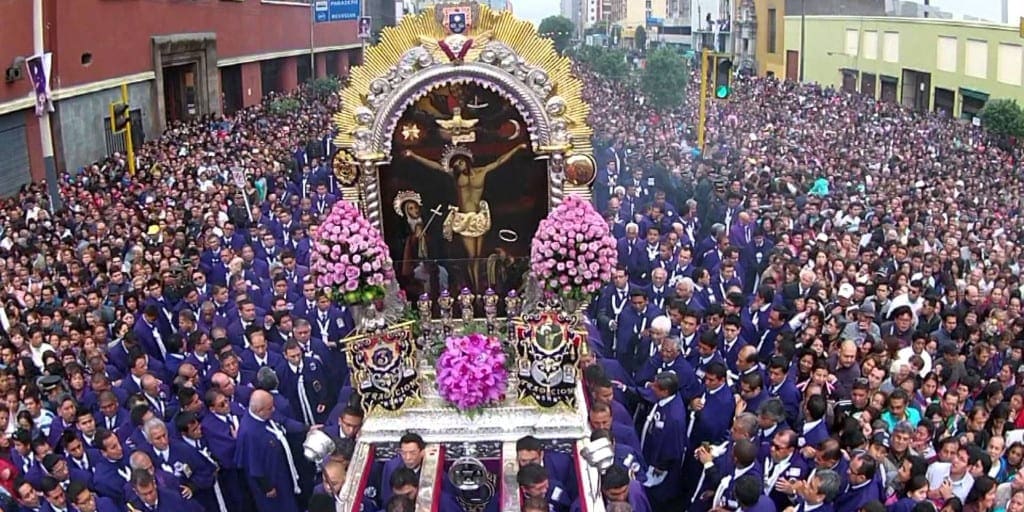 A key moment in Peru's Catholic calendar, the Lord of Miracles, or Señor de los Milagros in Spanish, is a procession that takes place in Lima each October.
Known as both the Lord of Miracles and the Christ of Miracles, there are different versions of how it grew into one of the largest religious events in the Americas.
Origins of the Lord of Miracles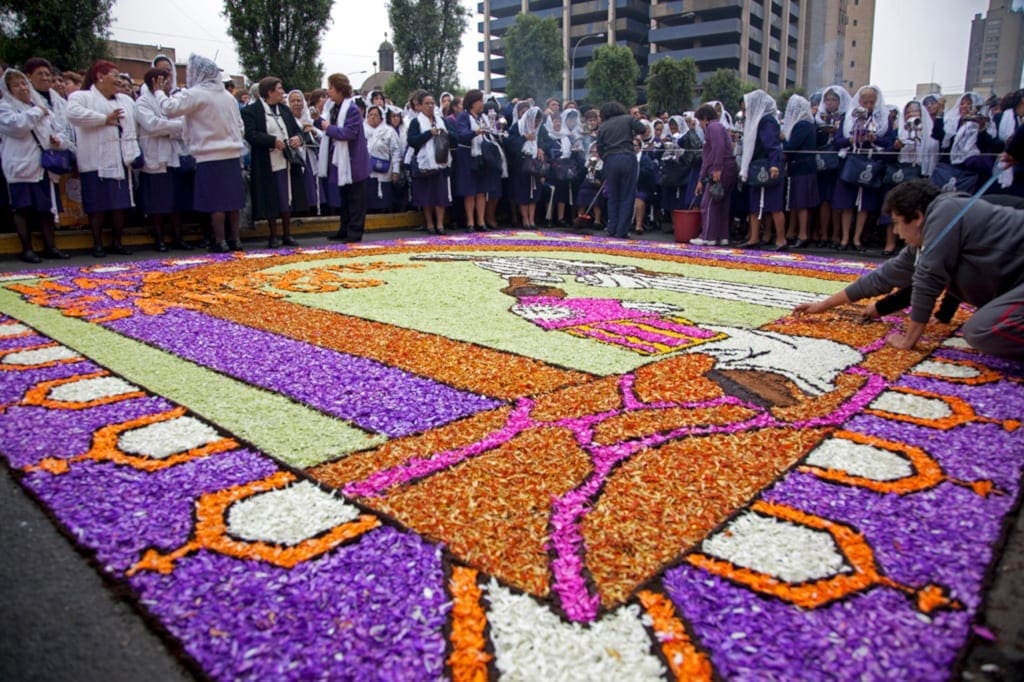 The central thread of the narrative begins in the mid-17th century when a slave from the Angolan region of Africa, who had been brought to the Americas, painted a mural on an adobe wall, which later became part of the Monastery of Las Nazarenas. It depicts the crucifixion of Christ with the Virgin Mary and Mary Magdalene looking on.
Various miracles were attributed to the powers of the painting, then in 1746 a huge earthquake destroyed much of Lima. As the survivors emerged they noticed that one of the few remaining structures was the wall with this mural on it, and soon this was being hailed as another miracle.
Dates of the Lord of Miracles
The Lord of Miracles is celebrated with a procession through the streets of the capital following a replica of the painting. Much incense is burnt and purple is the predominant colour for the streets and the people. It is celebrated on three days: on the 18 October, then the 19 October and later on 28 October, the actual anniversary of the earthquake, when the dignitaries of the Peruvian church also hold a Mass to commemorate the event.
Things to Do While in Peru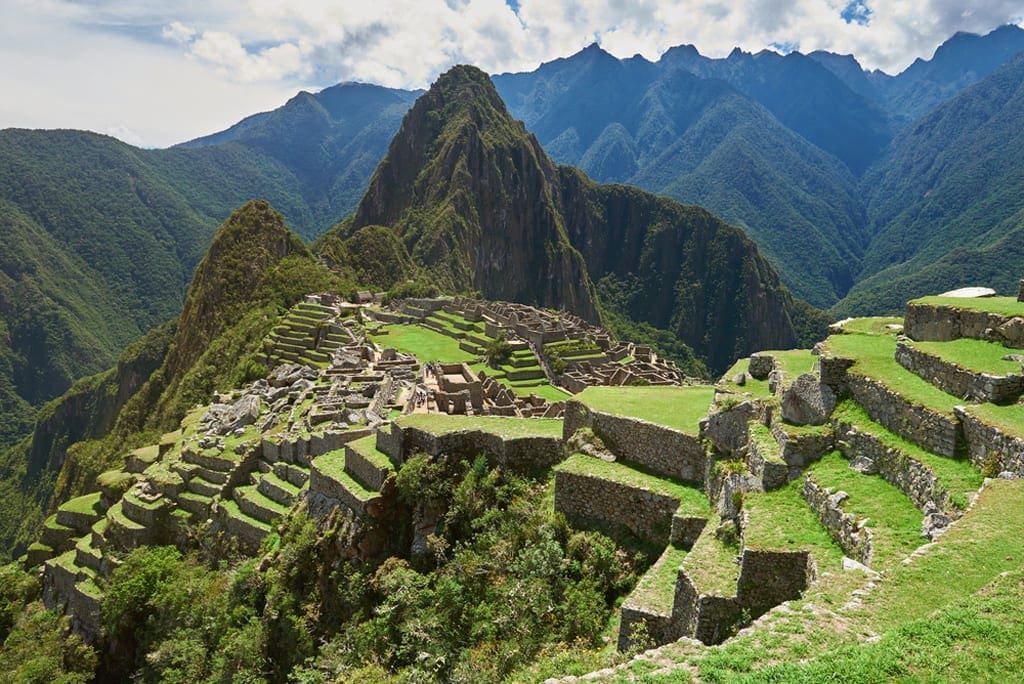 In any trip to Peru, including Machu Picchu and the Nazca Lines would, of course, be part of most itineraries. In the area immediately around Lima there are the ruins of Pachacamac, where there are 17 temples; the cliffs and coast at Miraflores; the historical/colonial centre; cycling tours; a short cruise to the Palomino Islands and the delights of Peruvian cooking. For more ideas on what to do in Peru, read Planning your Perfect Peru Holidays.
Getting to the Lord of Miracles
The Jorge Chavez International Airport is the main entry point for international travellers. It is directly served by Aerolineas Argentinas, Aeromexico, Air Canada, Air Europa, Air France, American, Avianca, British Airways, Copa, Delta, Iberia, KLM, Peruvian and Tame, amongst others.
Booking Hotels for the Lord of Miracles
Like with any major festivals hotel rooms tend to book up fast, so it's good to book in advance. If you do plan to book online, please do so though our hotel booking's portal, there is no extra cost for you, but we do get a small commission, which helps with the running of this site.
Other Festivals in Peru
If planning to visit Peru in June, why not time your trip for Inti Raymi, the Inca Festival of the Sun? For a full list of festivals in Peru, visit the official Peru tourism page.
Subscribe to our newsletter