Mammoth Festival of Beers & Bluesapalooza
August 3

-

August 6

$38.50 – $357.50
Event Navigation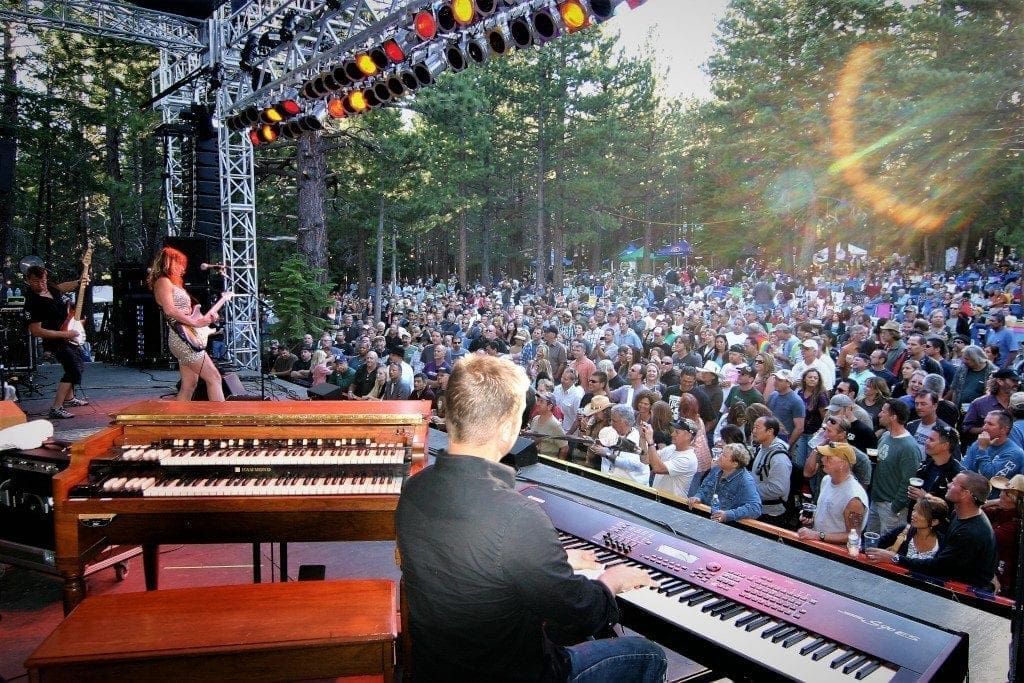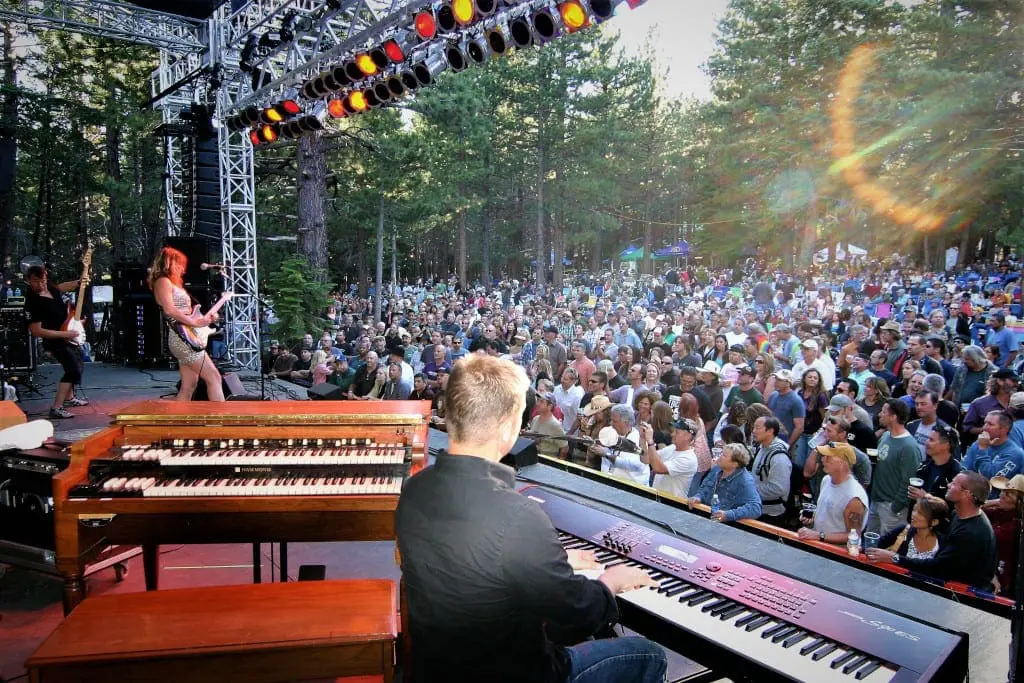 The Mammoth Festival of Beers and Bluesapalooza is a mix of many shades of blues music and even more flavours of craft beers and ciders.
Music ranges from blues to R&B, soul and rock, with bands performing on twin stages during Bluesapalooza. The appaloosa is a tough, western horse, so blues as rugged as wild horses? That's one for the mind to ponder.
The Mammoth Festival of Beers and Bluesapalooza has two beer tasting days, Saturday and Sunday, where some 80 breweries will be pouring beers and ciders.
A list of participating breweries can be found here.
The festival isn't just about having fun, as it also supports benefits Infinite Music, the California Craft Brewers Association and One Tree Planted, as well as local non-profit charities and organisations.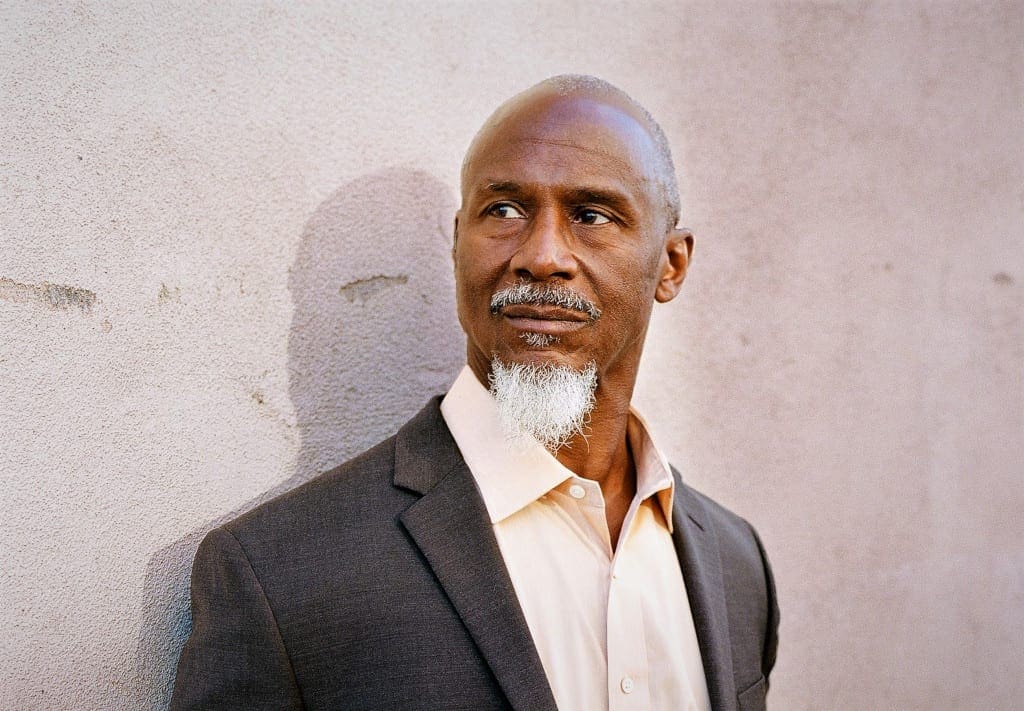 History of the Mammoth Festival of Beers and Bluesapalooza
Like all almost all festivals, Mammoth had humble beginnings.
It began in 1996 with ten breweries in the car park of Whiskey Creek restaurant and two garage bands. In the second year the organisers added the blues and the Mammoth Festival has grown steadily since then.
Now, it draws thousands of revellers from across the globe and is one of the leading music and beer festivals in the States.
Mammoth Festival of Beers and Bluesapalooza 2023 Line Up
Confirmed artists include: Larkin Poe, Samantha Fish and The Kenny Wayne Shepherd Band. A full list of performers can be found here.
What else is there to do around Mammoth Lakes?
Mammoth Lakes is famous for the natural beauty that surrounds it. Activities include camping, hiking, biking, climbing, fishing, golf, kayaking and paddle-boarding. The scenery is a spectacular mix of dramatic peaks, icy lakes, old craters, jagged outcrops and hot springs. It is part of the Sierra Nevada and Yosemite is close by. For more on things to do in the Mammoth Lakes area, click here.
---
Want to incorporate The Mammoth Festival of Beers and Bluesapalooza into a trip around California? Read Mark Bibby Jackson's Yosemite Park and Beyond : Tuolumne County. 
---
When is the Mammoth Lakes Festival 2023
The festival is from 3 to 6 August.
Tickets for the Mammoth Festival of Beers and Bluesapalooza
Tickets are available for one, two or four days. To purchase tickets for the festival, click here.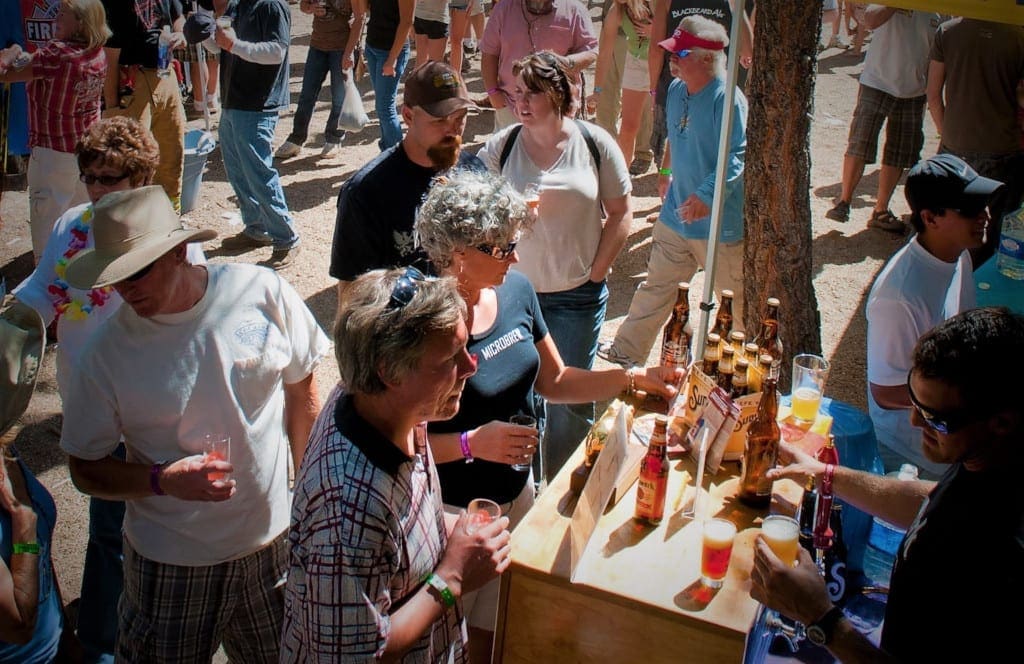 Where is the Mammoth Festival of Beers and Bluesapalooza
The Woods at Mammoth Lakes, 5701 Minaret Road between Main Street and Meridian Boulevard. Mammoth Lakes resort is close to Yosemite National Park off Highway 395.
Flights to Mammoth Yosemite
Mammoth Yosemite Airport is a regional airport. It has flights from Los Angeles, Burbank, Denver, Orange County and San Francisco. Some flights are listed as seasonal, so check carefully, though Los Angeles is a year-round service. From the airport, the town is a ten-minute drive. A number of hotels run shuttles, and taxis are available.
Mammoth Lakes Accommodation and Flights
There are a range of options for where to stay including luxury hotels, motels, bed and breakfast and camping. For information on camping or other local accommodation, visit www.visitmammoth.com or www.mammothbluesbrewsfest.com/lodging.
Alternatively, if you are including a visit to the festival with a wider trip in the area, to find the best accommodation – and worldwide flights – please search via our comparison engine, which scans all the major booking sites.
---
For more information on the Festival
Click here. Photos courtesy of HarvestMoon Presents Inc.
Venue
The Woods at Mammoth Lakes

5701 Minaret Road




Mammoth Lakes

,

CA

United States

+ Google Map
Mike East
Mike began his career in travel writing by going overseas during his holidays and writing his own guide. He then sent this manuscript off to a range of travel guide companies and got a range of rejection letters — all except one. Getting a contract to write for Roger Lascelles Publications on the Caribbean islands of Trinidad and Tobago and The Bahamas was how his career began. With this opportunity came other pieces for British magazines and The Sunday Telegraph.
Event Navigation